Heads up! We're working hard to be accurate – but these are unusual times, so please always check before heading out.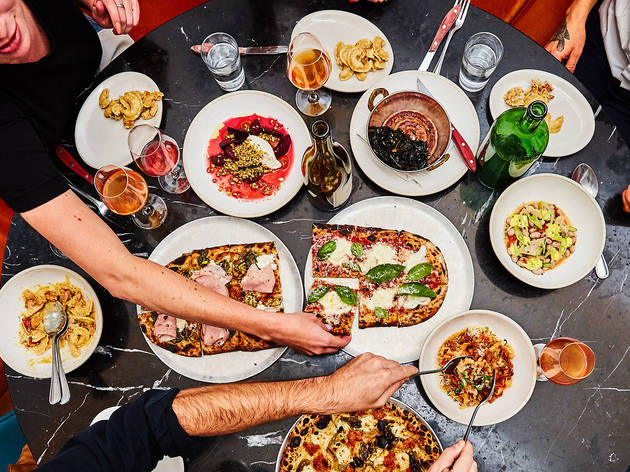 The best Italian restaurants in Montreal
From pasta masters to pizza slice slingers, the best Italian restaurants in Montreal all serve la vera cucina Italiana
UPDATE, September 2020: As our inspections and investigations of the eating scene deepens, so too does our love of the best Italian restaurants in Montreal. Our updated list includes more outstanding newcomers, giving Montrealers more options to choose from—something that's especially important, since many of these places get booked up solid from week to week.
After the French and English, Italians represent the third largest ethnic group in Montreal, and with them (and the inspirations that follow) comes the best Italian restaurants in Montreal. With the city's noted reputation as the culinary capital of Canada and Italy's world-renown food culture, it's no coincidence that many of the Montreal's best restaurants are Italian. Whether you're after the best pizza, exceptional coffee, amazing cheap eats, great wine bars or the finest of fine dining in Montreal, there's an Italian restaurant for you.
RECOMMENDED: Full guide to the best restaurants in Montreal
An Italian restaurant we love so much that we welcomed them into Time Out Market
Among Italian cuisine's most notable virtues, attention to quality reigns particularly supreme—it's what turns something as simple as a meatball, a ladleful of sauce or a roasted vegetable into a bite that really sings, and the first-rate chefs of Le Club Chasse et Pêche have the skills to make that happen at Il Miglio. At this eatery, Italian cuisine's calling cards of fresh pasta and seasonally based dishes of antipasti are delivered in wonderfully delicious ways. Buon appetito!
Best Italian restaurants in Montreal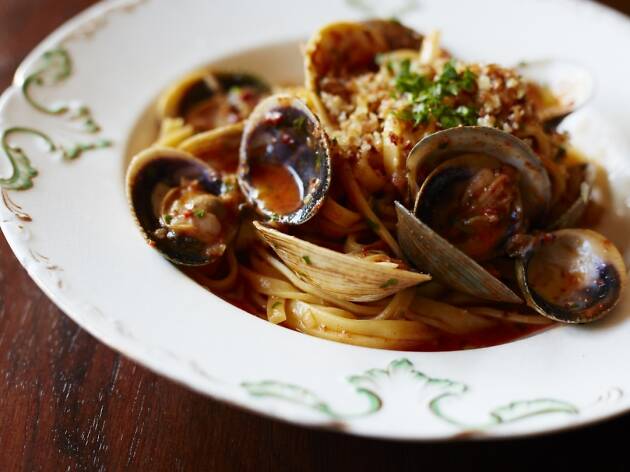 Photograph: Nora Gray
Nora Gray has been one of the most important restaurants in Montreal since opening in 2011. The food is simple, rustic fare, but executed at the highest level with the kind of genuine know-how that has earned them accolades that range from #19 on Canada's 100 Best Restaurants to being listed amongst Monocle's best restaurants in the world. Come for chef Emma Cardarelli's world-class Italian fare and Ryan Gray's exceptional wine list, but stay for the kind of laid-back nonchalance Montreal cultivates so well.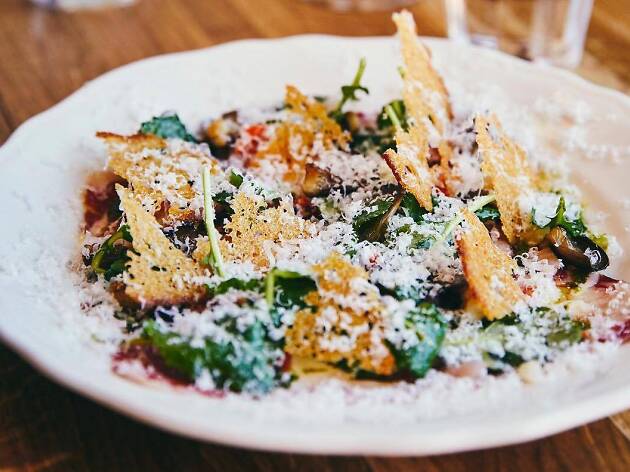 Photograph: Courtesy Moccione
Co-owners Luca Cianciulli and Maxime Landry bring finesse and fine dining experience to this Italian spot in Villeray. Having cut their teeth at Toqué!, you can expect a lot of knowledge and experience applied in both the kitchen and in the wine cellar. The menu here leans classic with dishes like Quebec buffalo mozzarella with roasted peppers and delicacies like mosto cotto alongside essential pasta dishes like cavatelli with sausage and rapini. It only opened in 2019, but we're calling it here and now: This is a bonified soon-to-be neighbourhood classic, so get it while it's hot but not cramped.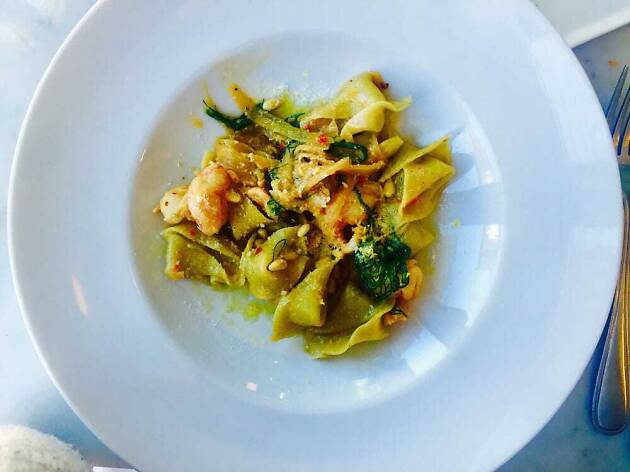 Photograph: Courtesy Yelp/Doris Z.
The first restaurant project by celebrity chef, cookbook author and Little Italy native Stefano Faita and legendary chef and restaurateur Michele Forgione, this minimalist, neo-industrial designed space is charming but also mirrors the kind of modern interpretation of Italian cooking you can expect from Forgione's cooking. A Little Italy essential, were you to fail at including Impasto among the Italian restaurants you've eaten at in Montreal, be ready to face the incredulity of in-the-know locals.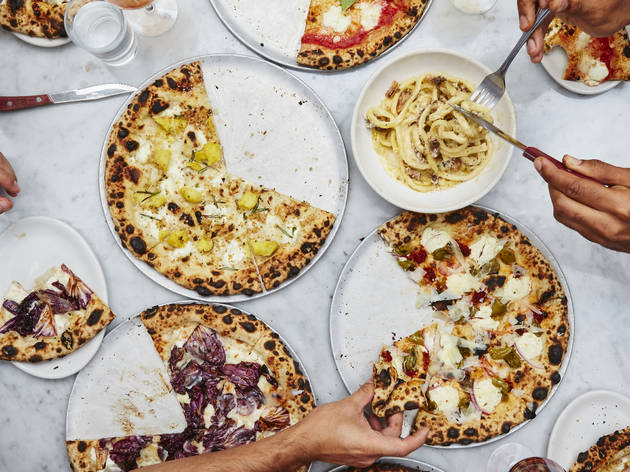 Photograph: Dominique Lafond
Maybe best known for its ultra-instagrammable merch and beautifully bubbled Neapolitan pies, Elena is so much more than just a pizza place. This second restaurant from Emma Cardarelli and Ryan Gray (both of Nora Gray) is one built around the three pillars of Italian greatness: Food, wine, and coffee. The pizzas are exceptional, but make sure to leave room for pasta, especially if they're serving the now infamous Spaghetti Ubriachi.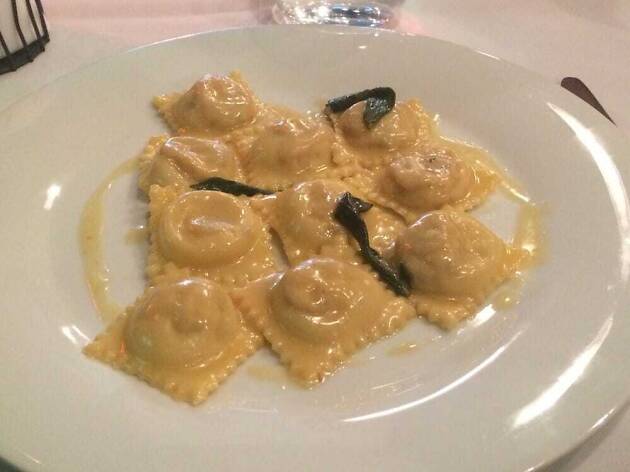 Photograph: Courtesy Yelp/Frederico D.
Once in a while, a great restaurant flies under the radar. On Laurier West, this is one of the city's finest Italian restaurants that tends to go unrecognized even by locals. Devoid of big-name chefs or world-class design, this is a humble restaurant that has no laurels to rest on other than simple, sophisticated food that's exemplary in its execution. Venture off the beaten path and be rewarded with some of the best veal Milanese in the city.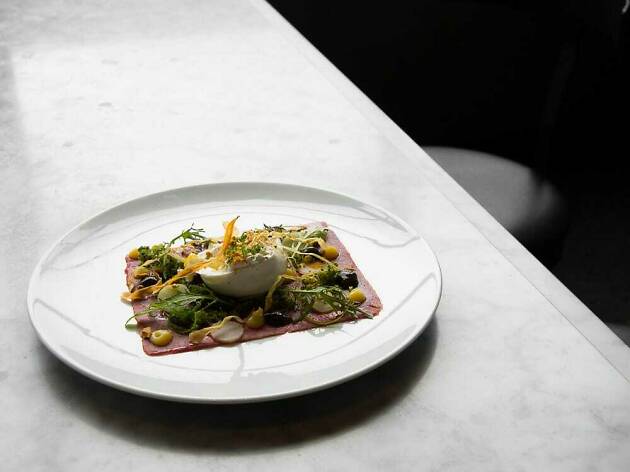 Photograph: Courtesy Yelp/Matthew B.
Occupying the former Darling Foundry space in Griffintown is Le Serpent, the Italian fine dining counterpart to Old Montreal standby Le Club Chasse et Peche. The industrial chic look is the perfect combination of casual and refined with a room that seats 75, plus a stylish and slightly imposing 12-seat marble bar at its centre. The menu is contemporary Italian offering a smart selection of crudos and antipasti and splits mains into earth and sea categories. As for pasta, expect clever and thoughtful dishes like braised beef ravioli with squash and chestnuts, or linguine with speck, almonds and truffle.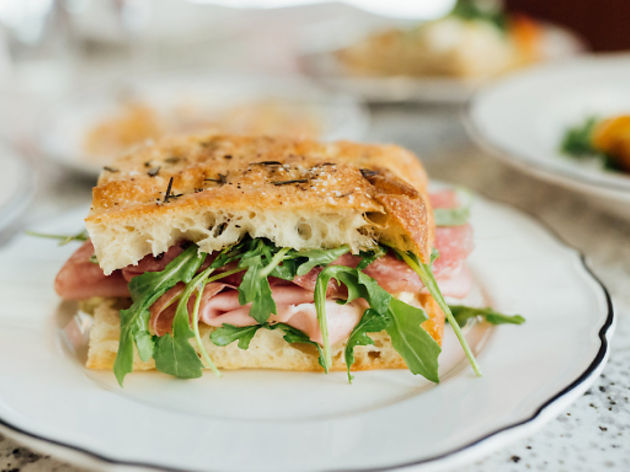 Photograph: Mano Cornuto / manocornuto.ca
From owners Vito Cioccia and James Baran (both Bremner alumni) alongside Tyler Maher (previously of Foxy) and Alex Ragoussis (coming from Crew Café), Mano Cornuto is a serious contender for the best bar seat in town. The small menu is a collection of Italian no-brainers: Simple pastas, fresh salads, and almost impossibly airy focaccia sandwiches. There's a decent wine list to dive into, but we recommend the excellent Italian-spirit forward cocktail menu. This is the kind of spot you drop by in the morning for a coffee and wind up spending the whole afternoon at talking Inter Milan and drinking campari sodas.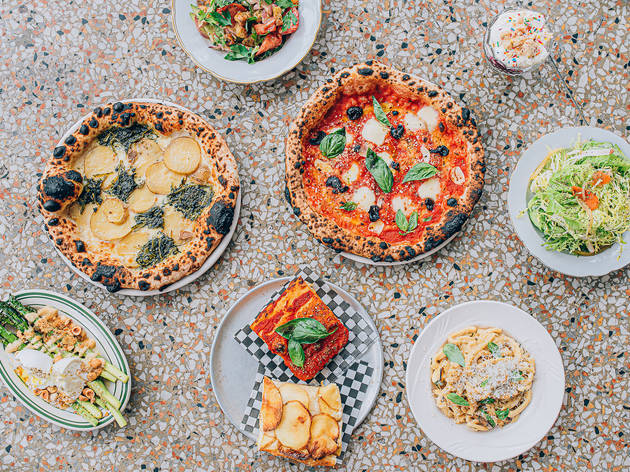 Photograph: Caroline Perron
Verdun is now home to the utterly charming Rita, and while that borough's full of returning fans, any odd visitor will quickly learn why it's worth a trip. This cozy Italian spot focuses on wood-fired pizzas but also puts out some beautiful pasta and classic dishes like osso bucco and braised meatballs. Former Balconville Pub alumnis Joey D'Alleva and Sophie Bergeron took a risk by stepping a bit outside their comfort zone to open an Italian restaurant in honour of their grandmothers (who both happen to be named Rita). As the unlikely hit of their opening year in 2019, we're sure they're doing both Ritas proud.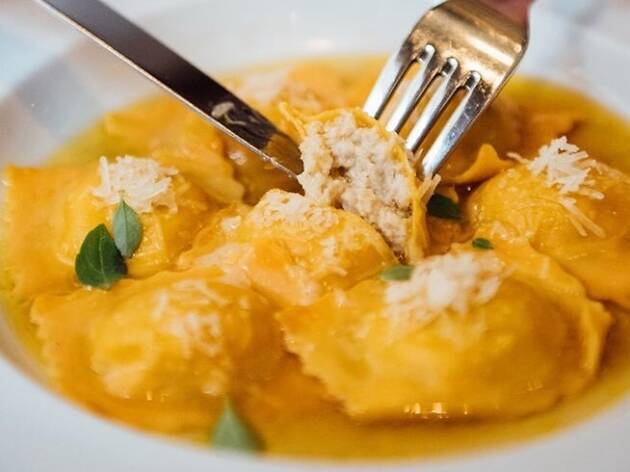 Photograph: Courtesy Restaurant Graziella
The upmarket choice when it comes to Italian food in Montreal. Chef Graziella Battista brings a high level of finesse and technique to her cooking that both elevates Italian cuisine while also paying close attention and care to maintain a respect for tradition. Graziella is often considered the standard of excellence by which all other Italian restaurants in the city are judged by. While the restaurant's known to set a high standard, it's especially endearing when considering how the chef can still be seen bustling in her kitchen during services.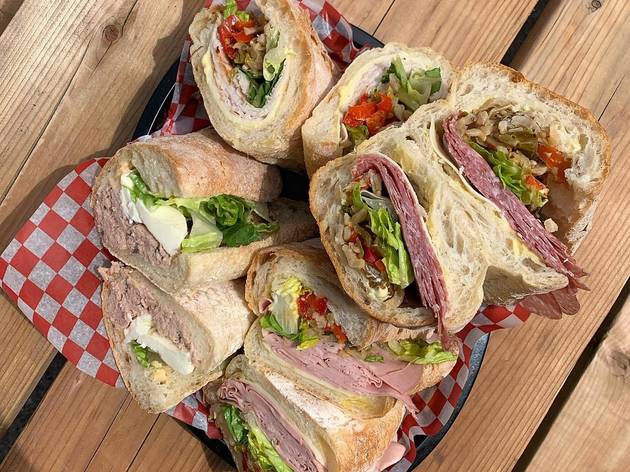 Photograph: Bossa / @bossamtl
It took little time for this Italian cafeteria counter and grocery shop sourcing Calabrian goods to steal a lot of hearts in its home borough of Verdun. They've got it all when it comes to casual goods, from $5 gnocchi in oyster pails to chicken parm and meatball options that kill it in the sandwich department. Walk in with one hankering and leave satifying another, as they're stocking shelves with fresh caciocavallo, orzo salads, pastas for tomorrow night's dinner, and a lot more.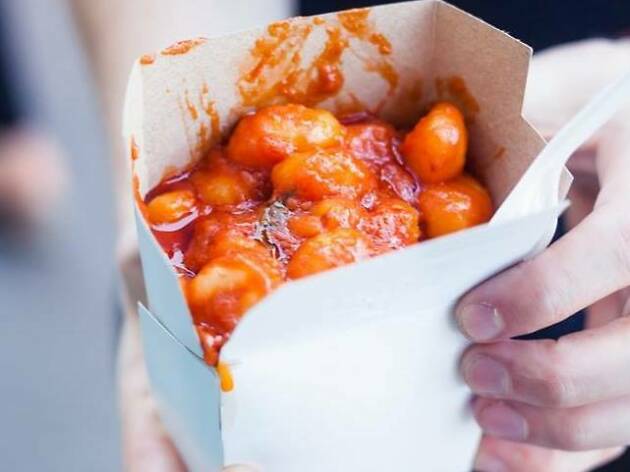 Photograph: Courtesy Drogheria Fine
A former drug store counter, this tiny service window is a Mile End staple and one of the best cheap eats in town. The team at Drogheria do one thing and one thing only, gnocchi in tomato sauce. Look around the neighbourhood on any given afternoon and you'll start to notice the emblematic Chinese take-out boxes stained with bright red tomato sauce that has become a symbol of the neighbourhood. At $5 a pop, it might be the best deal in town.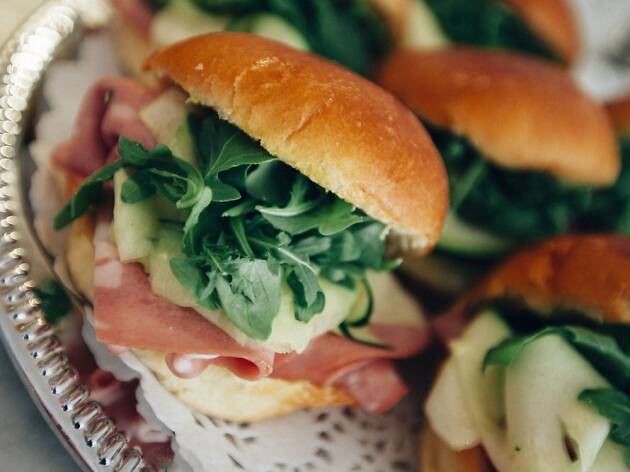 Photograph: Courtesy Yelp/San Gennaro
The little brother of legendary pizzeria La Bottega, this al taglio pizza counter is the heart of its neighbourhood. Stop by any time of day and you'll hear a mix of French, English and Italian being spoken as neighbours stop by for a bite. Roman style pizza is its main drawcard, but they also do great gelato in the summer and a fine bombolone. The star attraction's the potato and caciocavallo pizza, so make sure to grab a slice or two washed down with great coffee, a glass of sparkling water on tap, or a bitter Crodino soda.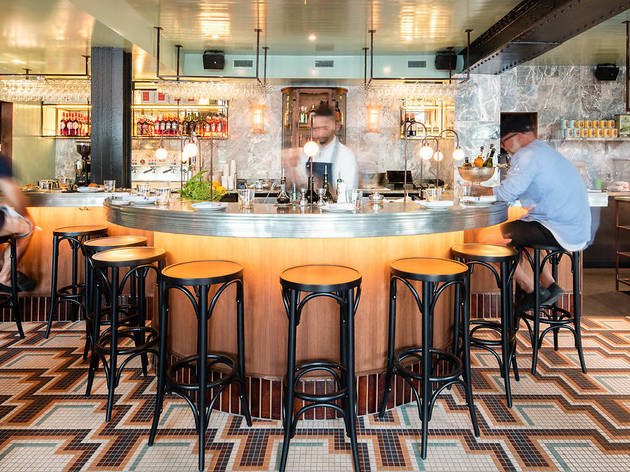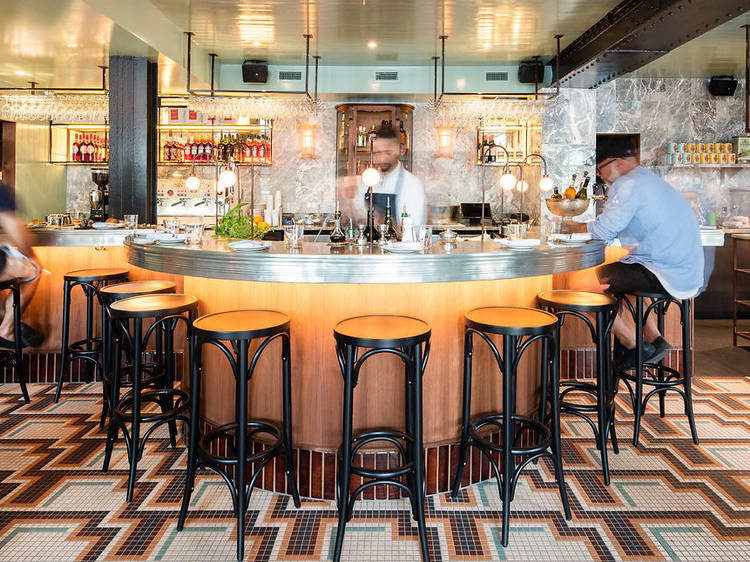 Photograph: David Boyer
A gorgeous caffè that opens just before lunch and runs straight through to 10 p.m., this all-in-one address acts as an espresso counter, lunch spot, aperitivo bar and full-service restaurant. Kitchen alumni include a chef from Joe Beef and the business is part of the group behind immensely successful places like Foxy and Olive & Gourmando. Come for a torre (tiered cake stand) of antipasti, a plate of gnocchi with crispy chicken skin and the best spritz cocktails in town.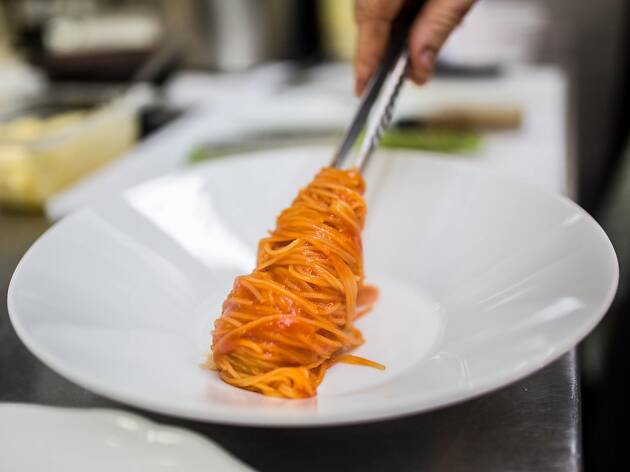 Photograph: Courtesy Barcola Bistro
Maybe the Mile End's best-kept secret, Barcola is one of those amazing restaurants that you're liable to have never heard of. Chef Fabrizio Caprioli spent years training in Trieste, Italy before eventually moving to Montreal to work at the now-closed-but-not-forgotten Italian supper club Buonanotte. Barcola was opened after Caprioli went looking for a change of pace. The menu is small but mighty, offering a choice of three appetizers and three mains that change regularly. Whatever's on the chalkboard, it's all spot on.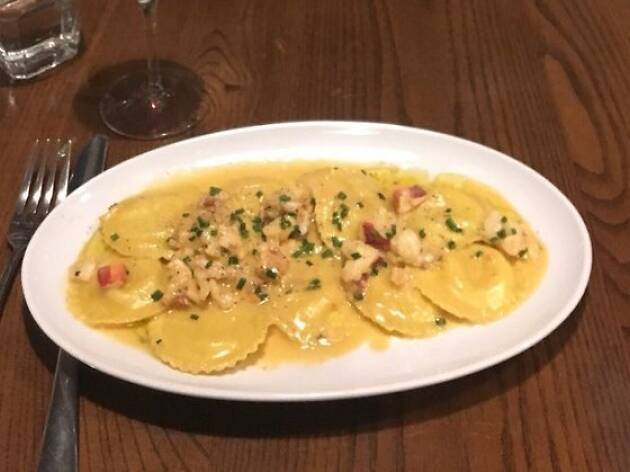 Photograph: Courtesy Yelp/Jason D.
Located in an airy and luminous former garage in Little Italy, Luciano is the kind of restaurant you can imagine yourself dining al fresco as the sun slowly sets in the summer. This is a no-frills, no pomp place for good Italian food. Pull up one of Luciano's colourful chairs and tuck into a plate of Cavatelli with meatballs or a classic beef carpaccio with aioli. Don't shy away from the wine list either, put together by former Toqué! sommelier Angelo Forchiero that's sure to please with plenty of bottles coming in at under $60.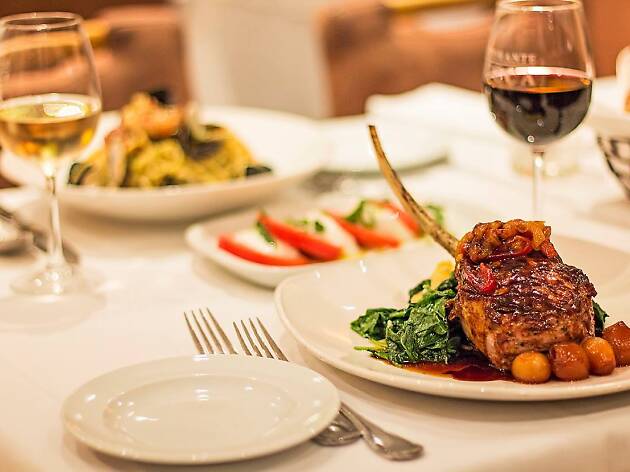 Photograph: Courtesy Ristorante Lucca
Since 1999, Lucca has been combining Quebec ingredients with Italian techniques to generate a lot of fanfare. The menu reflects the seasons and is located just down the street from Jean-Talon Market, so the ingredients are always exceptionally fresh and of the highest quality the city's got. The food is certainly delicious at Lucca, but it's the service and ambiance that sets this restaurant apart. Allow your server to take care of you, and you'll be in for a truly wonderful meal.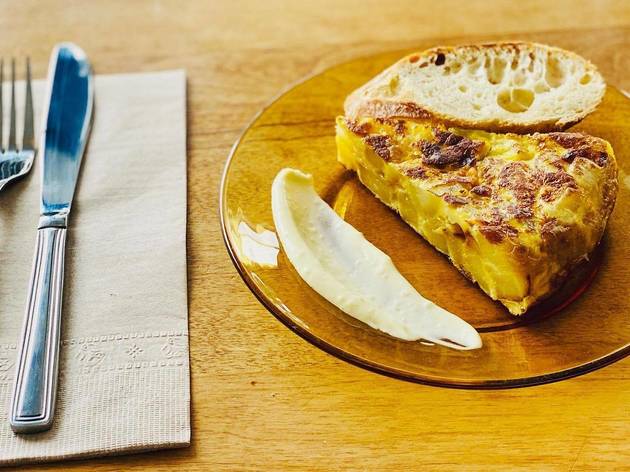 Photograph: Etna / @etnamtl
A newcomer to Villeray, Etna combines the drinking and dining cultures of Spain and Italy. The owners, a couple hailing from Malaga and Sardinia respectively, grew up in restaurants and bonded over their love for the Mediterranean approach to casual dining. It's only natural that their restaurant is a convivial neighbourhood spot serving bite-sized dishes influenced by the tapas of Andalusia and the aperitivo of southern Italy.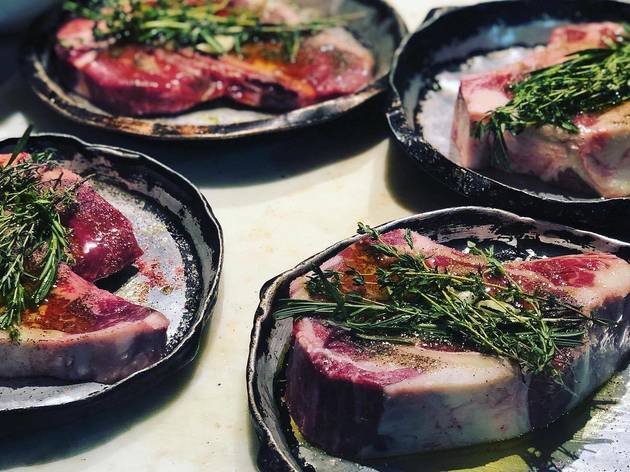 Photograph: Mucca / @muccamtl
In the space which was formerly the beloved Little Italy institution Hostaria, Mucca is a first-of-its-kind Italian steakhouse. Mucca—Italian for cow—is a temple to beef: The steakhouse prides itself on sourcing ethically-raised, grass-fed animals, and they dry age the beef in house in order to provide the highest quality product. For the slightly less carnivorous, they also offer a decent selection of homemade pasta.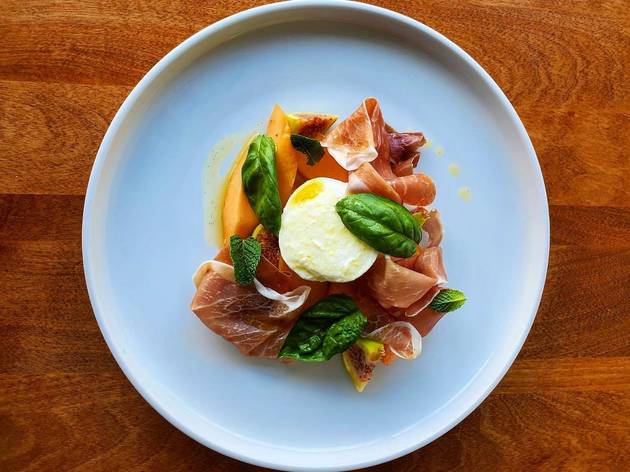 Photograph: Antonietta / @antonietta.mtl
A neighbourhood trattoria that embraces the fundamental philosophy of Italian cooking: Cook simply and use the best ingredients. Chef Anthony Botazzi's menu is Italian-influenced, but focuses on highlighting the best ingredients available in Quebec. To reflect that concept, Botazzi hits the market every morning and changes the menu depending on what looks good that day.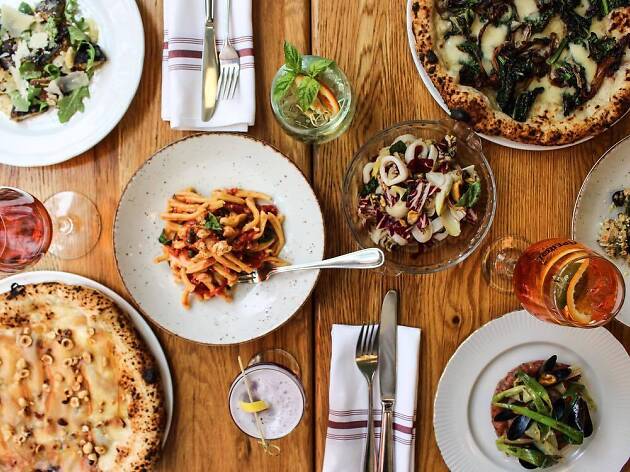 Photograph: Courtesy Fiorellino
Billed as a snack bar, Fiorellino does its thing in two locations across the city with one in Outremont and at its original location downtown on de la Gauchetière. The restaurant combines experience with eye-catching design and damn good food with a kitchen dishes out some of the best pizza in town. It's a place that merits return visits with its rotating plate of the day, which—whatever it is—is always delicious and easy on the wallet.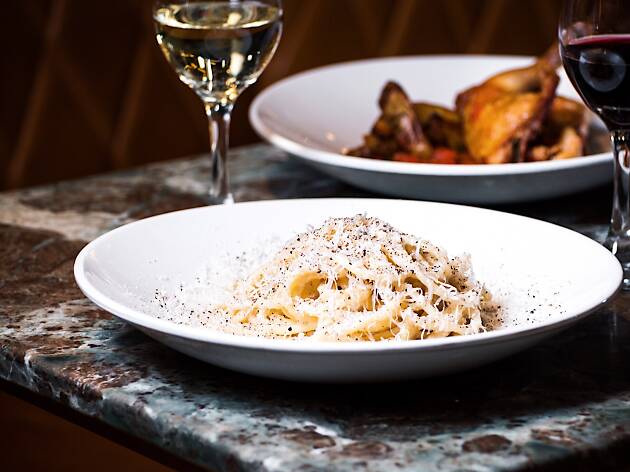 Photograph: Ève Bastien-Rouleau
Originally opened in 1954, Café Gentile is one of Montreal's oldest continuously operating Italian restaurants. Café by day and restaurant by night, this Westmount outpost of the original café located farther to the north—another classic spot, but with a more restricted menu—is one of the better standbys of downtown. The fried calamari is a nightly classic and you can't go wrong with their bucatini Cacio e Pepe, but do yourself a favour and go for lunch when espressos with a chicken cutlet sandwich will reveal why this spot is as popular as it is.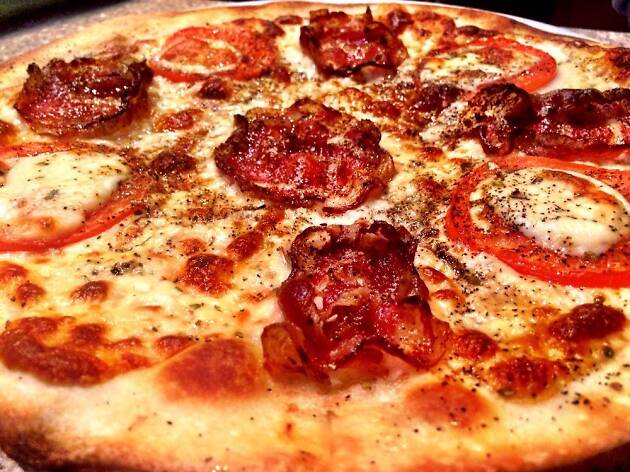 Photograph: Courtesy Yelp/Jack D.
While it's known for being a classic Little Italy pizza joint, Napoletana is so much more than that. What started off as a bar and pool hall for Italian immigrants in 1948 has, over the decades, become an ambassador for welcoming Italians and non-Italians alike to Little Italy. The pizza is the star here, but the selection of pasta and antipasti is also worth noting in how it's as diverse as it is delicious. The restaurant also features a bring your own wine option, so grab a bottle of something nice on your way over.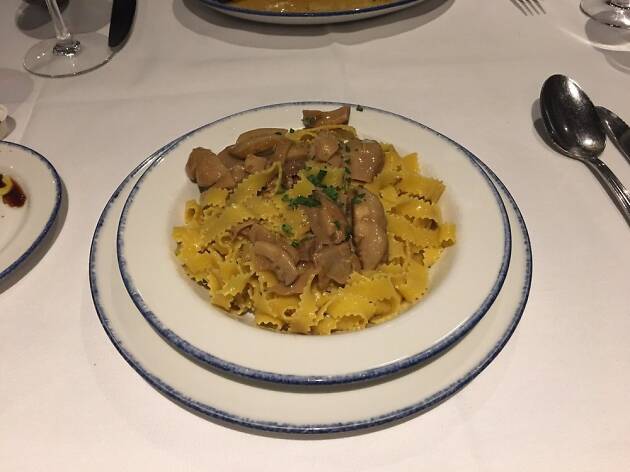 Photograph: Courtesy Yelp/Jessica L.
Not only one of the best Italian restaurants in the city, but Da Emma also ranks among Montreal's finest and most beloved institutions. Hailing from Rome, chef Emma Risa and her husband Lorenzo Aureli left Italy and moved to Montreal and opened Da Emma in 1993. Since then, the restaurant has been visited by throngs of locals, tourists and celebrities whose photos with Emma adorn the walls of this Old Port trattoria. Reservations here are hard to come by, so reserve well in advance.
More of the best restaurants
Welcome to the Time Out EAT list, our handpicked 'best of' selection of Montreal's culinary delights.