Heads up! We're working hard to be accurate – but these are unusual times, so please always check before heading out.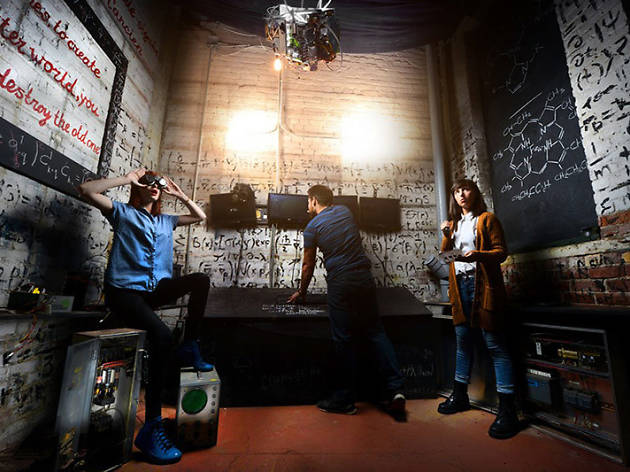 The best Montreal escape rooms you have to try
You'll find hours of fun for you and your squad in a Montreal escape room, filled with puzzles, mazes, mysteries and more
The Montreal escape room craze has been gaining traction for years now. Fun-loving folks of all ages, from families to office team-building gatherings, get to add a bit of suspense to their outings by having to literally think outside the box they're put in. With dozens of rooms and themed games to choose from for every skill level, escape rooms here easily fall into the category of the best things to do with kids in Montreal just as much as it's a great activity after you and your group prep your brains with some drink at one of the city's best bars. Whether you want to visit one in Old Montreal, Downtown Montreal, Little Italy or beyond, bond with colleagues/friends/family and break free—literally and figuratively—from boring plans by solving these perplexing puzzles and mystifying mazes.
RECOMMENDED: Full guide to the best things to do in Montreal
Where to find the best escape rooms in Montreal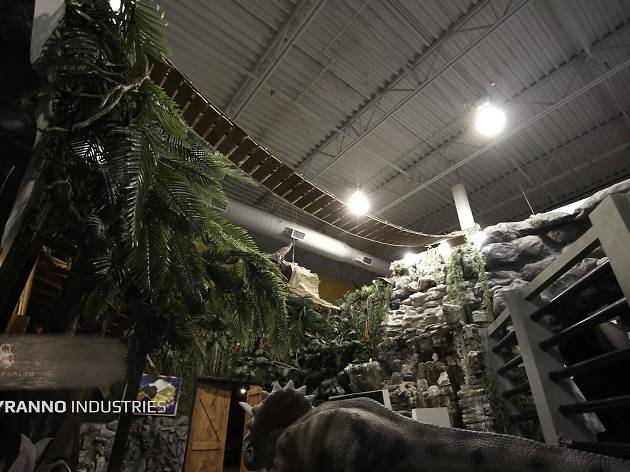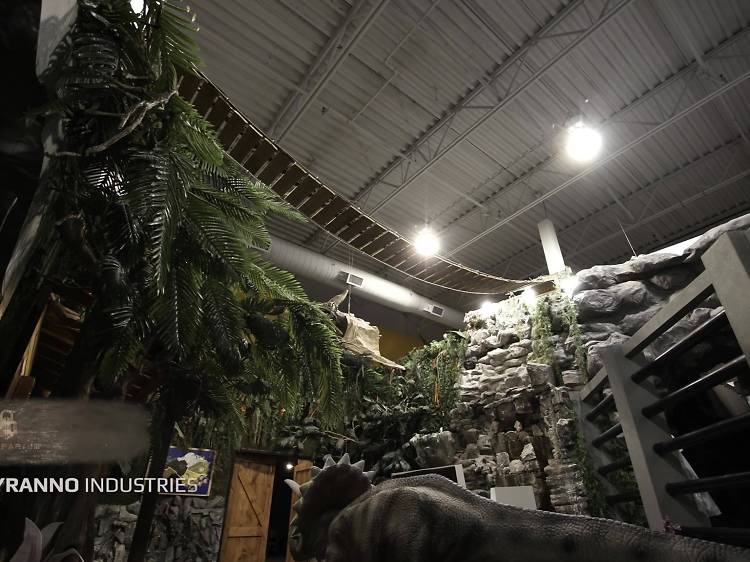 Photograph: Escaparium Montreal / @escaperoommontreal
Escaparium is a must-try spot for seasoned escapees; their rooms are challenging, and many guests fail to make it out "alive". Escaparium's various games, which are among the most elaborate in the city, can accommodate between three and 12 players, so there's no need to worry about leaving anyone out. The popular chain has four locations around the province with seven rooms available at their West Island Montreal location alone, and even their easiest rooms are sure to challenge and entertain. Some of their games, including one with a horror film-esque revenge plot, also have a scare factor if you prefer your puzzles with a side of fear.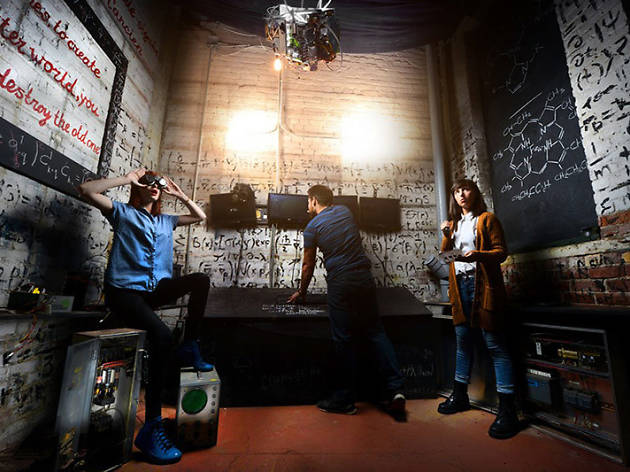 Photograph: A/Maze / amazemontreal.com
Another huge presence in the local escape room market, A/Maze has five Montreal locations offering 14 rooms in total, making it possible for major escape room aficionados to book multiple rooms in a single night. With the time limit of A/Maze's games starting at 20 minutes, it's something even newcomers might want to consider. Their network of games are designed for anywhere between two and eight players, with most in the two to five range, giving their rooms a more intimate—or claustrophobic, depending on who you ask—feel.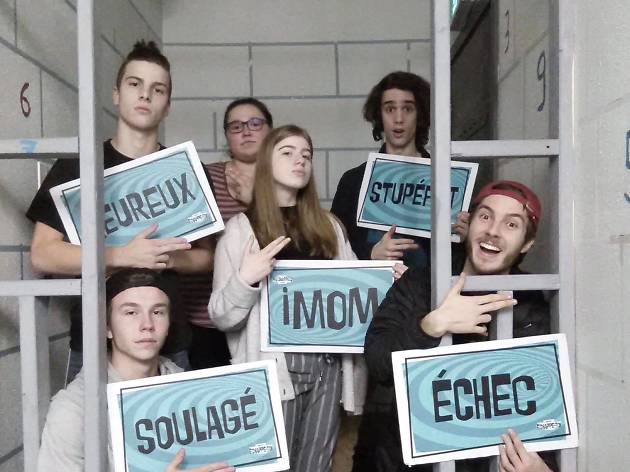 Photograph: Échappe-Toi / @echappetoi
This Montreal company offers nine rooms that can host between two to six players, and there's two more rooms in Laval and beyond on the way. History meets mystery at Échappe-Toi, where all of the games have been given a local historical spin: One game is based on the disappearance of one of Jacques Cartier's boats, another on prohibition-era Montreal. There's also a treasure hunt-themed kids-only room for those junior jailbeakers in your life.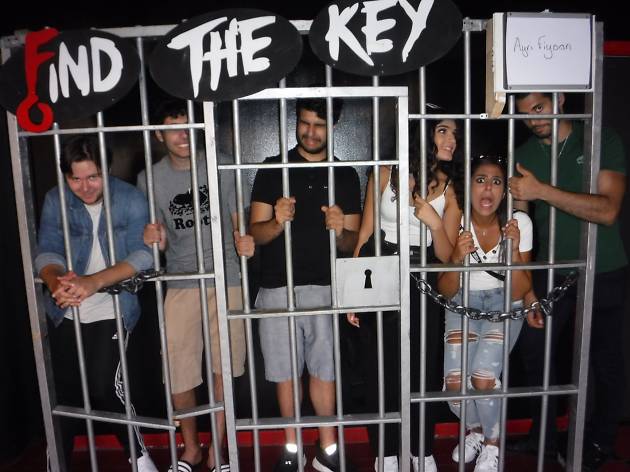 Photograph: @trouverlacle
This Old Montreal spot has four rooms to choose from, and the Cabin in the Woods scenario is a fan favourite. Find the Key's rooms are designed for two to six players or three to eight players, with 45- to 55-minute time limits. The games are tricky, but for those who love the theatricality of escape rooms, the best part is probably their detailed and well-designed spaces.
Photograph: Escape Masters / @escapemastersmtl
Escape Masters' three beautifully-executed scenarios (with mafia, zombie apocalypse and spy themes) are great for seasoned escapers, offering puzzles that are challenging but far from impossible. The rooms are all available for groups of two to seven, and unlike most escape rooms in Montreal, their "Italian Mafia Restaurant" room has been duplicated in order to allow groups of friends compete against one another.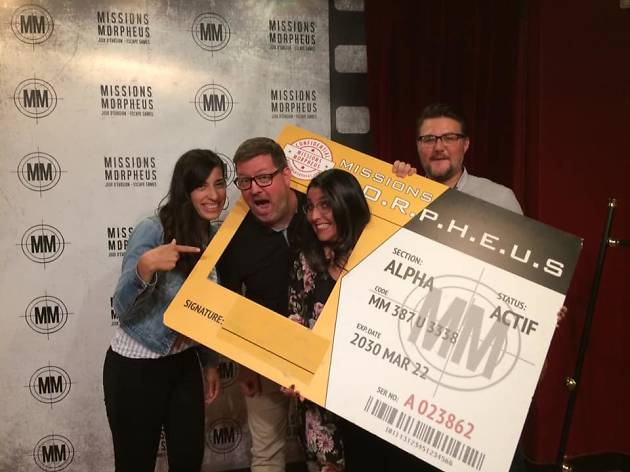 Photograph: Jeux d'évasion Missions Morpheus / @missionsmorpheus
Little Italy's Missions Morpheus offers five intricate, well thought-out rooms in an old school cinema-themed setting. Morpheus allows players to choose a level (beginner, advanced or expert) which determines the number of clues they receive, although the complexity of the rooms probably make them better suited to seasoned pros.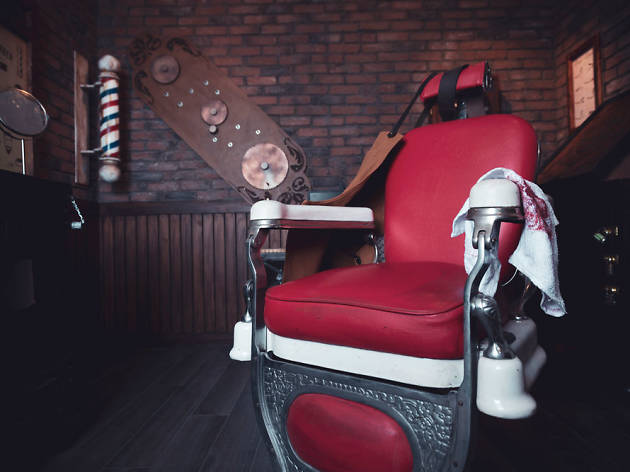 Photograph: Ezkapaz / ezkapaz.com
Ezkapaz' sleek, stylish rooms for four to eight people are fun and straightforward, perfect for beginners or groups who prefer their games to be more amusing than arduous. Parties can choose from four themes, including a popular Sweeney Todd room and a whodunnit game that's reminiscent of the board game Clue.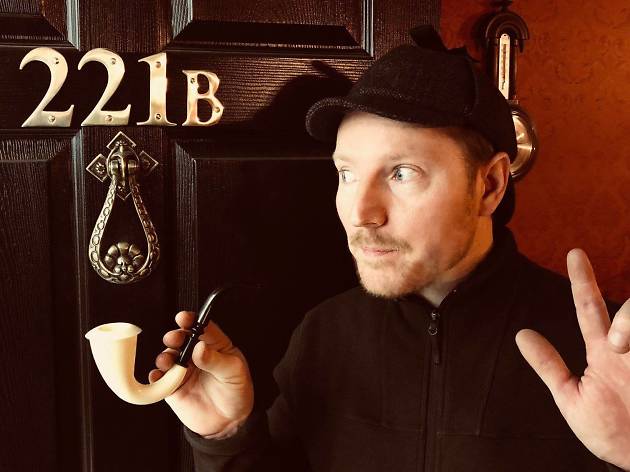 Photograph: Ministry of Cricket & Other Homeless Sports / @ministereducricket
8. Ministry of Cricket & Other Homeless Sports
Good escape rooms can provide players with an hour or so of pure thrill and enjoyment, but then what? At the Ministry of Cricket and Other Homeless Sports, the fun doesn't have to end after the puzzle has been solved; the centre is host to a number of other games and activities including quidditch, bubble soccer and, of course, cricket in addition to a party space. The escape room itself is, of course, Sherlock Holmes-themed, and accommodates two to 12 players.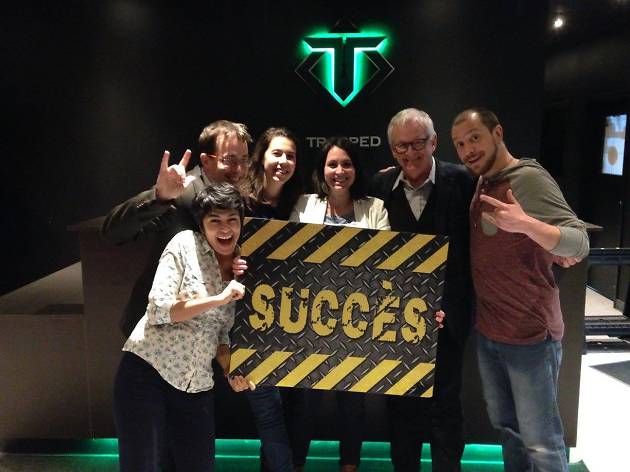 Photograph: Trapped Montréal / @trappedmontreal
This Canadian mega chain has escape rooms all across the country—from British Columbia to Newfoundland—but you shouldn't take that to mean that the Montreal location, which has four escape rooms on offer, lacks a personal touch. Their friendly and engaging staff members are what make Trapped worth a visit.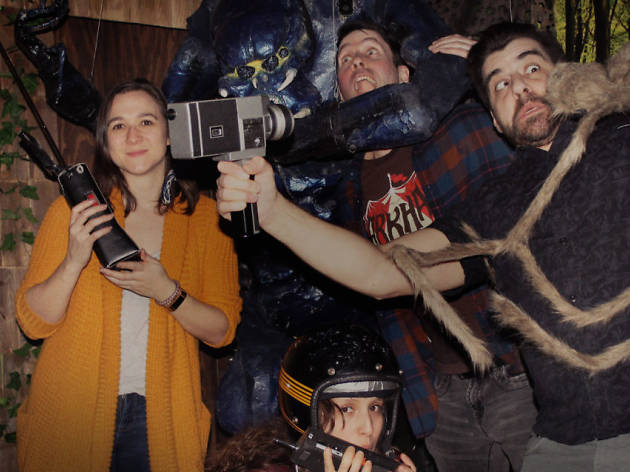 Photograph: Vortex Escape Room & VR / vortexmontreal.com
This relative newcomer to the local scene offers two escape room themes (for two to six and four to eight players), as well as virtual reality games that include two Ubisoft VR escape games. Superfans of Stranger Things should be especially interested in this small Plateau location; one of the escape rooms, Nightfall, is inspired by the Netflix series.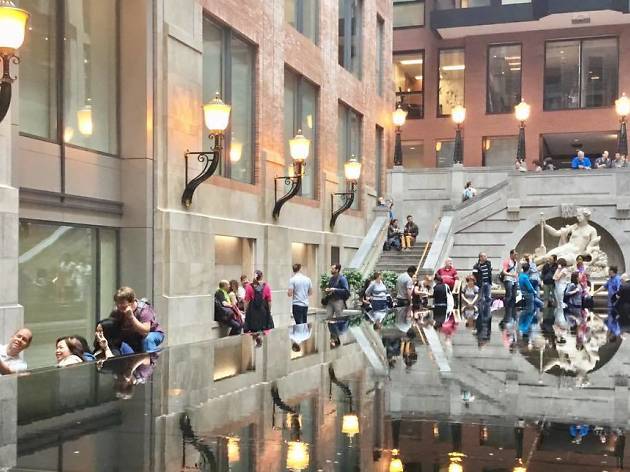 Photograph: Montréal à la Loupe / @Mtlalaloupe
You won't find yourself trapped in any rooms in these "cultural escape games," which take players around the city to investigate crimes using the city's public art spaces. With each of the three, two-hour courses available in Old Montreal, the Plateau and the Underground City of Downtown Montreal, À La Loupe's games are ideal for those who want to see a bit of the city while they solve some puzzles.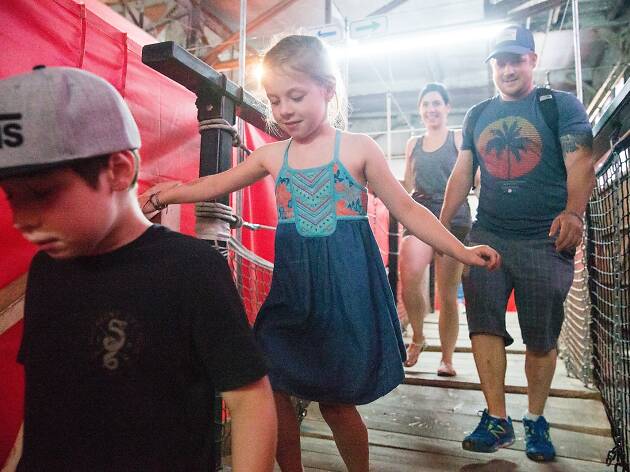 Photograph: SOS Labyrinthe
This family-friendly Old Montreal maze is designed to be solved, and its purpose is to leave players laughing rather than scratching their heads. A perfectly pleasant way to pass the time on rainy days in the summer and a great way to foster tiny escape room prodigies in training, unlike most Montreal escape rooms, there's absolutely no age restriction. Definitely one of the best things to do with kids in Montreal, but it's just as valid a stop to visit after downing a couple pitchers of sangria with friends at the nearby Terrasse Bonsecours.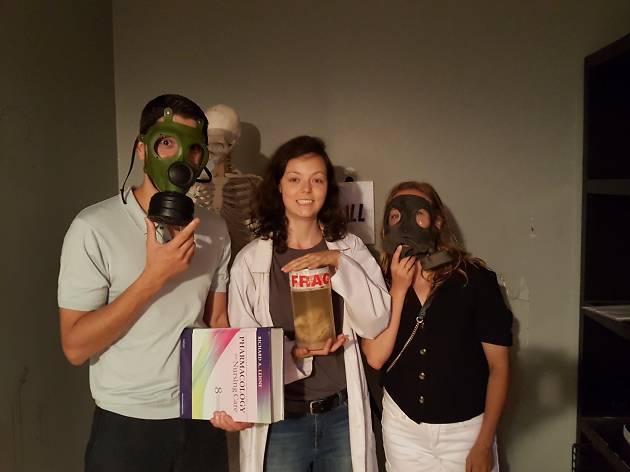 Photograph: Question - Montreal Escape Games / @QuestionGamesCa
13. Question Escape Room Games
Question, another somewhat small St. Laurent operation, has three escape rooms based around virus, mafia and casino themes. The success rate ranges between 19 and 30% in their rooms which vary in their levels of difficulty, and that successfully hits the sweet spot between "we're definitely not going to solve this" and "we might just solve this!" that you want from a good escape room.
More of the best things to do in Montreal