Heads up! We're working hard to be accurate – but these are unusual times, so please always check before heading out.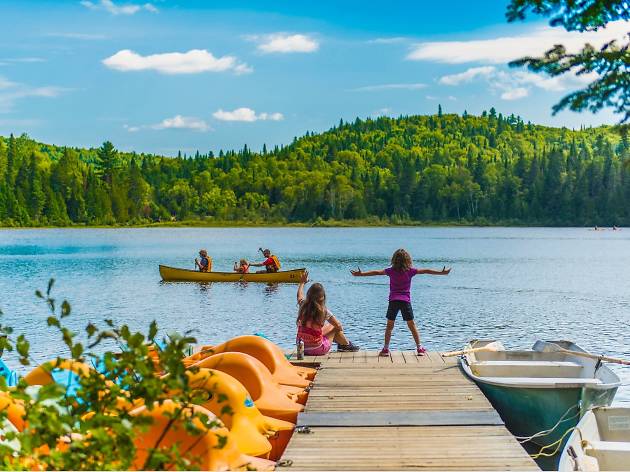 The best day trips from Montreal for your next adventure
Hit the road, take a hike, visit small-town gems or bask in some big city glory with the best day trips from Montreal
While Montreal boasts a plethora of amazing attractions, including some of the best restaurants and best bars in Canada, sometimes you need the best day trips from Montreal for a breath of fresh air outside the city. Situated advantageously close to tourist hot spots in Ontario, New York, Vermont, New Hampshire and neighbouring regions of Québec, there are no shortage of ideas within reach for a day trip (or an overnight). Whether you want to go camping by a lake, visit museums a historic Québec village, go hiking near Montreal in the mountains—plus skiing if it's wintertime—or tour local craft beer and artisanal cheese producers, you'll find a good plan here.
RECOMMENDED: Full guide to the best things to do in Montreal
The best day trips from Montreal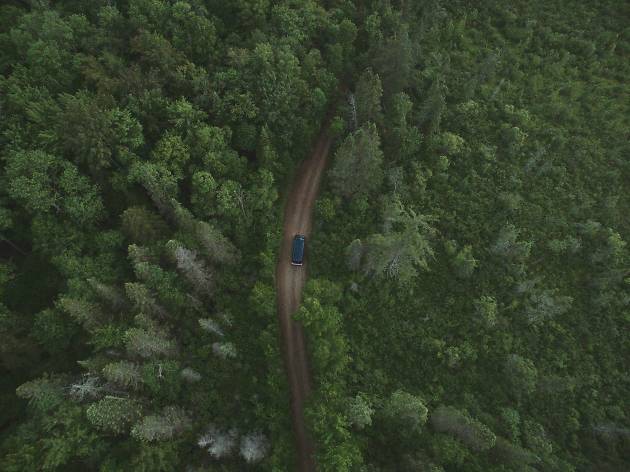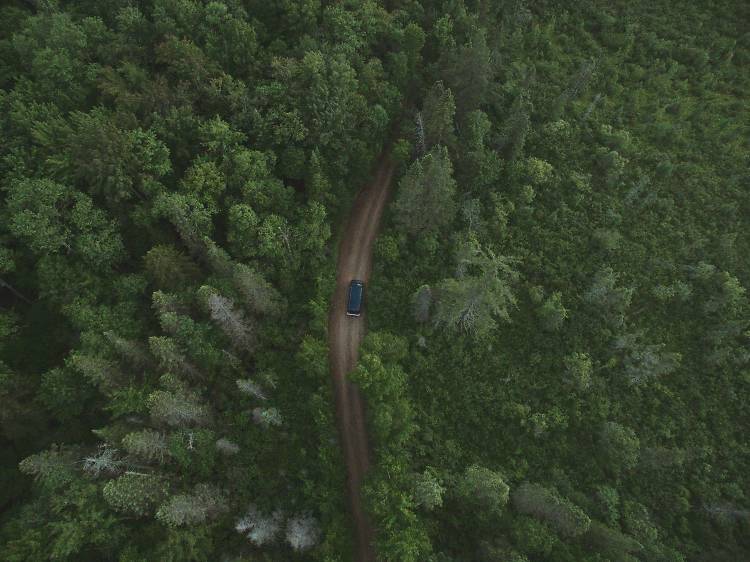 Photograph: Kurt Von
New York State's Adirondack Park is the largest publicly protected area in the continental USA, and much of it is within a stone's throw of Montreal. The vast nature preserve contains the Adirondack Mountains, dozens of lakes and a handful of picturesque small cities. If you're into to camping, check out one of the many State campgrounds, generally within range of lake swimming or hiking, or rough it pioneer-style in designated backwoods camping areas. If you're looking for a more sedentary experience, the towns of Saranac Lake and Lake Placid (site of the 1980 Winter Olympics) have a unique log-cabin-meets-Main-Street feel that combines rustic appeal with boutique shopping and lakeside resorts and lodges.
Travel time: 2+ hours by car on way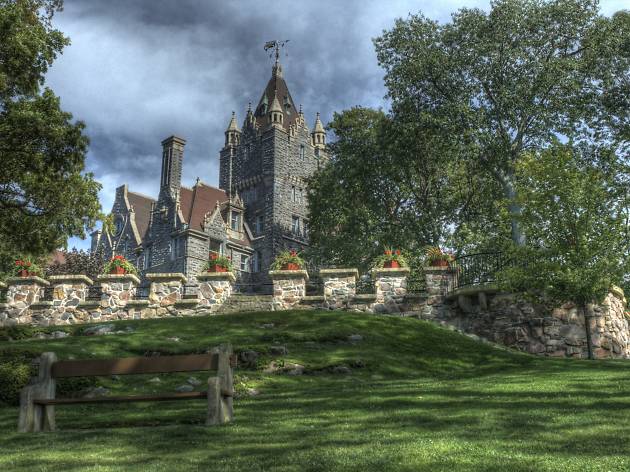 Photograph: Courtesy CC/Flickr/Victoria
2. Boldt Castle, Alexandria Bay, NY
Once upon a time, George Boldt, eccentric millionaire general manager of New York City's Waldorf Astoria Hotel, decided to build himself a summer home castle in the middle of the Saint Lawrence River's Thousand Islands region. The project, undertaken in 1900, was abruptly abandoned in 1904 after the death of Boldt's wife and was left to the whims of the winter and occasional squatters and vandals until the late 70s when it became a public tourist attraction. The somewhat surreal result is the semi-restored ruins of a six-storey, faux French Renaissance chateau with adjoining power house and yacht house. Situated on Heart Island, the Castle is accessible via ferry from Ontario or New York. Though it's in the middle of the river, it has its own border crossing station, so bring your passport.
Travel time: 3 hours by car and ferry, one way.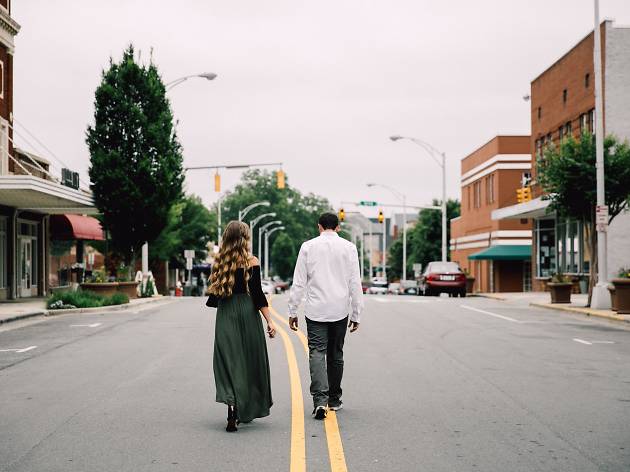 Photograph: Emma Frances Logan
Burlington is the most populous city of Vermont, built on the eastern shore of Lake Champlain. Most famous as the birthplace of international ice cream chain Ben & Jerry's, the small city is also known for its elegant heritage architecture, easy living and lively arts scene. The Church Street Marketplace pedestrian mall and historic district, located in the heart of the city, has a wide range of boutique shopping, art galleries, restaurant terrasses (read: patios), bars with live music and an upscale indoor mall.
Travel time: 2 hours by car or bus, one way.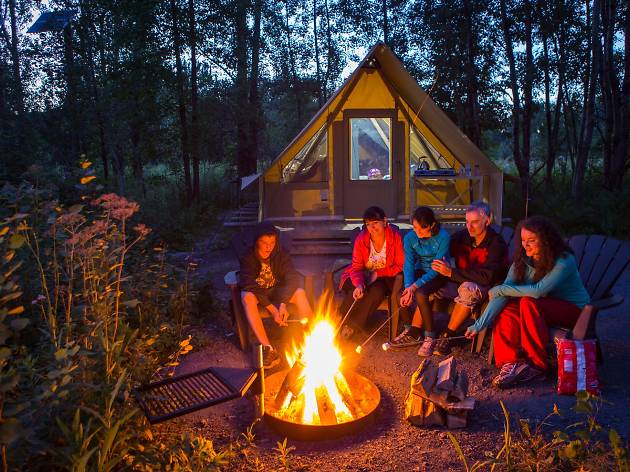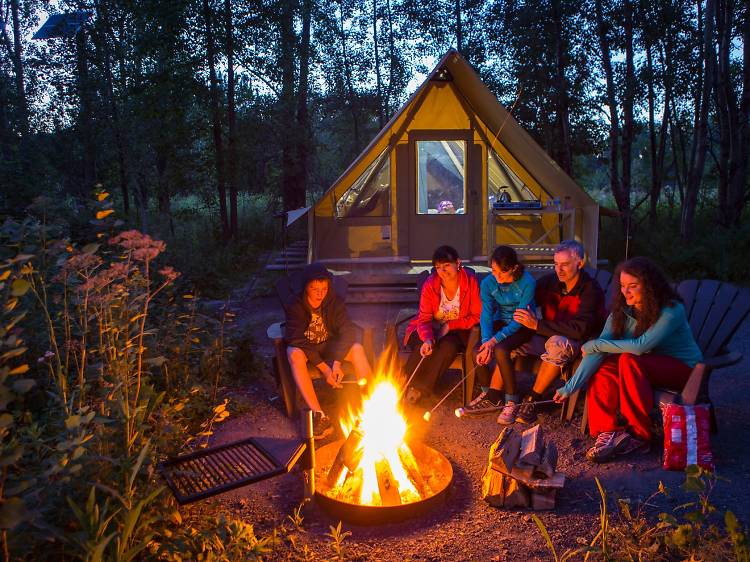 Photograph: Mathieu Dupuis
4. Îles de Boucherville, QC
Situated in the Saint Lawrence River east of Montreal, the Boucherville Islands are the closest of all our favourite day trips, plus the closest provincial park to the city centre. The archipelago park offers a wide variety of outdoor activities, including kayaking and canoeing, picnic facilities, cycling and cross-country ski trails, a golf course and paddleboats, all available for rental at a price. If you don't have a car, no worries: It's the only day trip on this list that is easily accessible by bike, provided the ferry services from Montreal and the South Shore permit. You could even plan a bicycle camping trip on the sites situated in the park; just be ready to carry your gear and pay the entrance fee of $8.75.
Travel time: 30 minutes by car, transit, bike or ferry one way.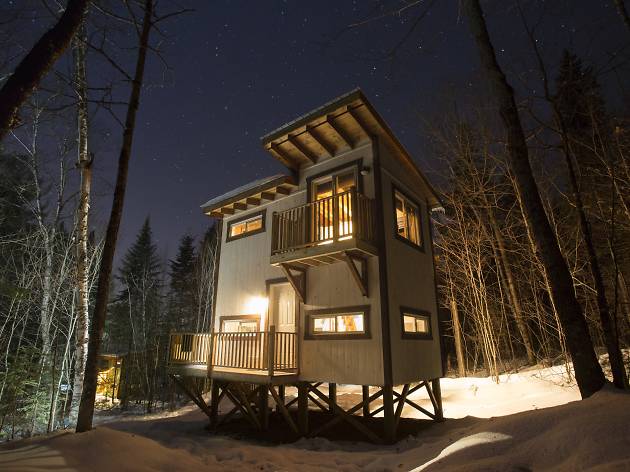 Photograph: Chalets Lanaudière / Martin Leduc-Poirier
Of all the Québec tourist regions near Montreal, Lanaudière is less well-known than the Laurentians or the Eastern Townships but has many charming off-the-beaten-path attractions for city slickers craving nature or a small town fix. Located to the east of the city, the suburb of Terrebonne boasts a heritage village core that dates back to the seignorial days of the mid-17th century. Neighbouring Joliette plays host to the Festival de Lanaudière, the largest classical music festival in Canada. Further afield, you can go fishing on a lake, stay overnight at a rustic cabin, sample beers at the Brasserie artisanale Albion or cheese at the Fromagerie Du Champ à la Meule, or take a gastronomic tour of these and other gourmet food producers with local guides.
Travel time: 30 minutes to one hour by car, one way.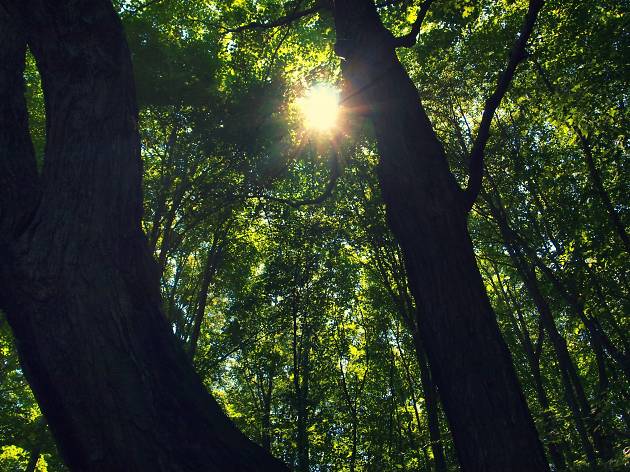 Photograph: Courtesy CC/Flickr/Michael
6. Long Sault Parkway, ON
Located just west of Cornwall, Ontario, the Parkway started as a side effect of flooding during the creation of the Saint Lawrence Seaway over 50 years ago. Today, it is a series of 11 islands connected by road, containing several campsites, fishing facilities and boat rentals. It also has two beaches which are considerably less busy in the summer months than the more well-known ones in the Montreal area, such as Oka. Keep an eye out on the drive for chip trucks, front-yard antique sales and other roadside treasures to make your day trip memorable, all of which can sometimes yield more than Montreal's best flea markets.
Travel time: 1.5 hours by car one way.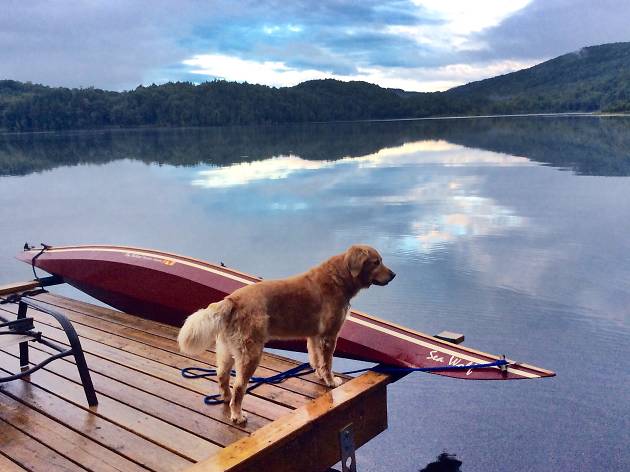 Photograph: Courtesy CC/Flickr/Guy Mayer
This village is located on the North Shore of the Ottawa River, halfway between Montreal and the nation's capital. Its strategic location made it the perfect site for the grand railway hotel and resort, the Château Montebello. Even if you don't plan on staying, the hotel alone is worth the trip: it's the largest log structure in the world and its grounds contain cross-country skiing, dogsledding, golf, boating and snowmobiling facilities. History and geopolitical buffs take note, the luxurious hotel has regularly hosted American presidents and other foreign dignitaries at major conferences, including the 1981 G7 meeting. On the flip side, the humongous music festival Montebello Rock also takes place once a year, where the town is totally overthrown by metalheads and folks' front yards are rented out as camping grounds. That said, if you want to rock out in Montebello, make sure to plan months and months in advance to secure yourself a place to sleep, food to eat, water to drink and so forth.
Travel time: 1.5 hours by car one way.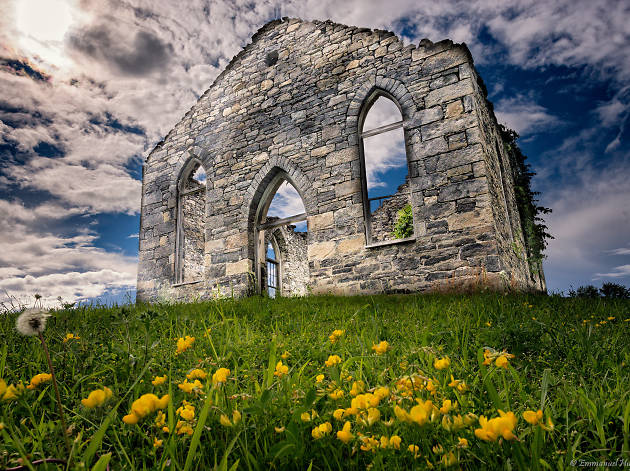 Photograph: Courtesy CC/Flickr/Emmanuel Huybrechts
This Montreal-adjacent region is in the Southwest corner of Québec, incorporating the South Shore and Vaudreuil suburbs as well as the Southern Richelieu River valley. One of the richest agricultural regions in the country, Montérégie is a foodie's delight with plenty of farmer's markets, craft breweries, maple syrup producers and more. Check out one of the province's most popular ciders at the Cidrerie Michel Jodoin, go for a cruise on Lake Champlain, have a gourmet brunch at a sugar shack or tour Saint-Hyacinth's public market. St-Jean-Sur Richelieu also hosts the largest hot air balloon festival in Canada.
Travel time: 30 minutes to 1 hour by car one way.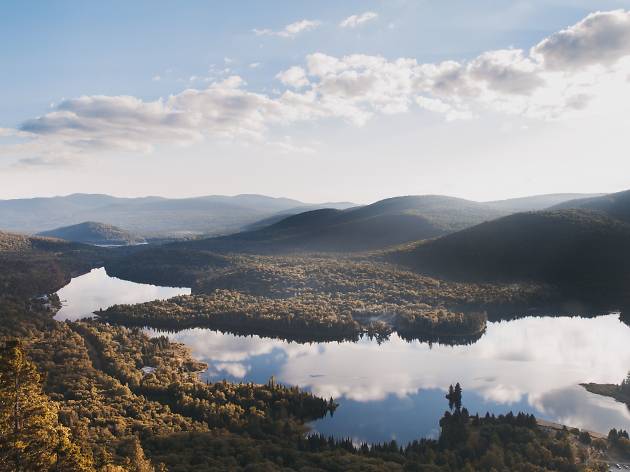 Photograph: Jamshed Khedri
Situated at the foot of one of the tallest peaks of the Laurentian mountains, the village of Mont-Tremblant is most famous for its ski resort. The resort features over a hundred ski and snowboarding runs, as well as dogsledding, skating, snowshoeing and other winter activities. All of this is based around a faux European pedestrian town packed with hotels, short-term condo rentals, restaurants, nightlife, bars and spas. The summer is quieter here, but all the better—fans of stuff like golfing, off-roading and horse back riding will find the resort less busy on the off season. For a more serene experience, head to the provincial park where you'll find camping, canoeing, cycling trails, hiking trails and other wilderness activities. Racing fans should keep an eye out for events at the Circuit Mont-Tremblant, former site of the F1 Canadian Grand Prix.
Travel time: 1.5 hours by car one way.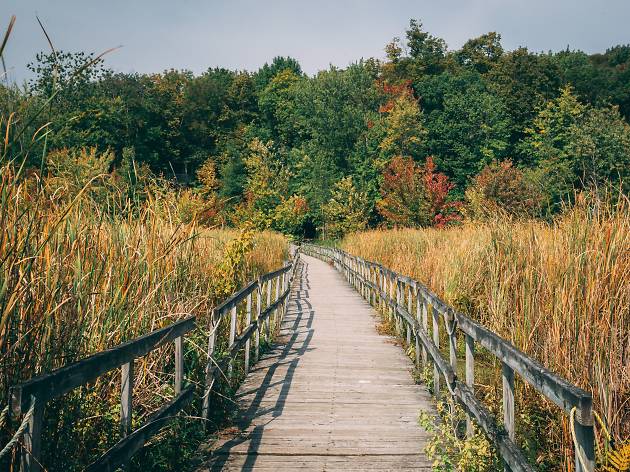 Photograph: Jp Valery
This village is best known to tourists for its large beach and Québec's most famous artisanal cheese. The Oka provincial park, on the northern shore of the Lake of the Two Mountains, is by far the most popular place for Montrealers to soak up the sun on its kilometers of sandy beaches—and an infamous clothing optional section for the adventurous. The provincial park also includes seven chapels with stations of the cross built by the Sulpician order, as well as the usual camping, picnicking and boating facilities. In the wintertime, drive across the Oka-Hudson ice bridge for an interesting shortcut across the Ottawa River, or head to the Oka cheese factory to taste the famous cheese originally made by Trappist monks.
Travel time: 40 minutes to an hour (depending on traffic) by car one way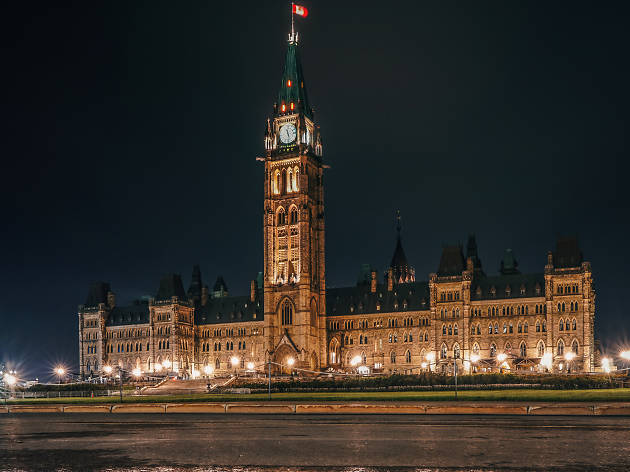 Photograph: Christopher Austin
11. Ottawa, ON and Gatineau, QC
The national capital region has the unique feature of sitting on the border of Québec and Ontario. The Parliament buildings and many national museums including the National Gallery, War Museum, Nature Museum and Science and Technology Museum make it an obvious choice for any Canadian or foreign tourist. There's also Ottawa's scenic centrally located Byward Market with a farmer's market and adjacent bars and restaurants, and for those looking to get out of the immediate downtown core, look to its Chinatown and Little Italy neighbourhoods. In the winter, don't miss skating across town on Rideau Canal, the world's largest rink. Gatineau houses the National History Museum, as well as the immense Gatineau Park. For those looking for nightlife hubs between these two cities, the general rule of thumb is to go to Elgin Street in Ottawa and Rue Laval in Gatineau for areas densely packed with bars.
Travel time: 2.5 hours by car, bus or train one way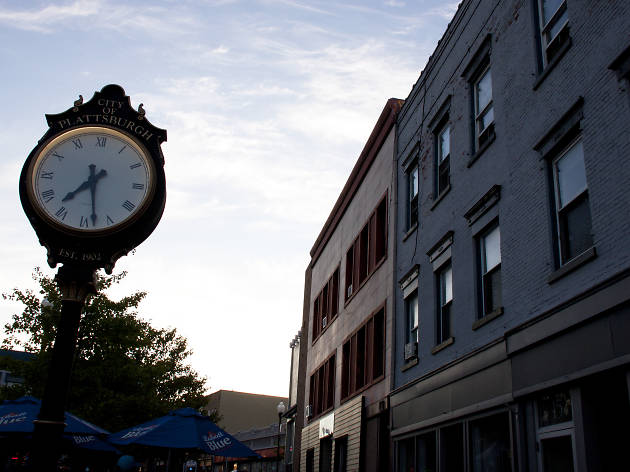 Photograph: Courtesy CC/Flickr/Michel G.
Most Montrealers take advantage of Plattsburgh for its comparative cheap transborder shopping centres and international airport, but the small city on the west side of Lake Champlain has much more to it than that. The downtown area has a lively selection of bars and nightclubs thanks to a large student population at the local SUNY campus, including the oldest bar in the state, the Monopole, opened in 1898. It's also the best place to get a slice of genuine New York-style pizza without leaving Montreal's orbit. There is also a very large beach on the lake that's generally far less crowded than beaches closer to Montreal.
Travel time: 1 hour to 1.5 hours by car, bus or train one way.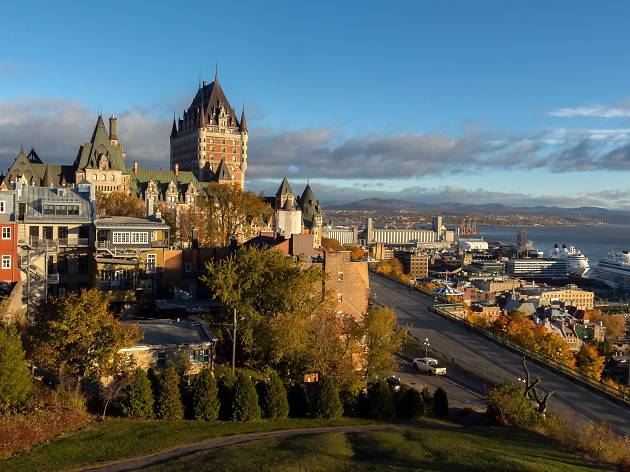 Photograph: Rich Martello
The provincial capital is one of the most popular tourist sites in the country. The founding place of New France, the walled city is built on a breathtaking escarpment overlooking the Saint Lawrence River. Its architecture is a combination of early French colonial buildings interspersed with British colonial and Victorian styles, creating a cobblestone streetscape that recalls Europe more than anywhere north of Mexico. Attractions include the provincial Fine Arts and Civilization museums, a considerable selection of good French restaurants and tours done by horse-drawn calèches. If you want to get out of the Old Québec tourist district, make sure to check out the working-class-chic streets of Lower Town neighbourhood Saint-Roch.
Travel time: 3 hours by car, train or bus one way.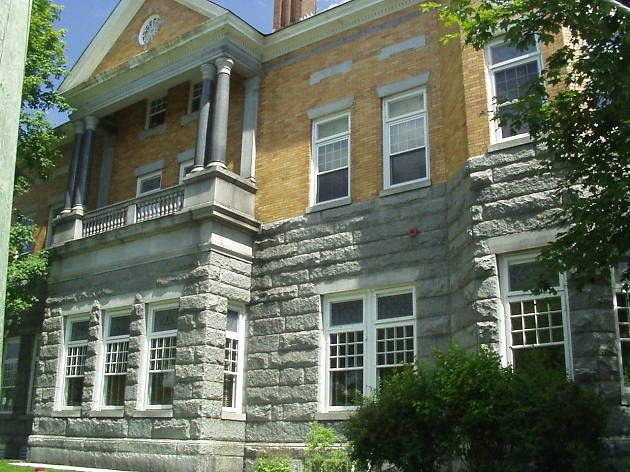 Photograph: Courtesy CC/Flickr/Chris Merlo
14. Stanstead, QC and Derby Line, VT
You may not have noticed these curious little border towns on the road to Boston: The towns of Stanstead and Derby Line were bisected by the border between Canada and the USA by wonky 18th century surveying. To highlight this, the Haskell Free Library and Opera House was purposely built half in each country in 1904 (a black line across the library floor marks the exact border). The 20000-book library and 400-seat opera house serve both communities and can be visited from either country without reporting to a customs station.
Travel time: 2 hours by car one way.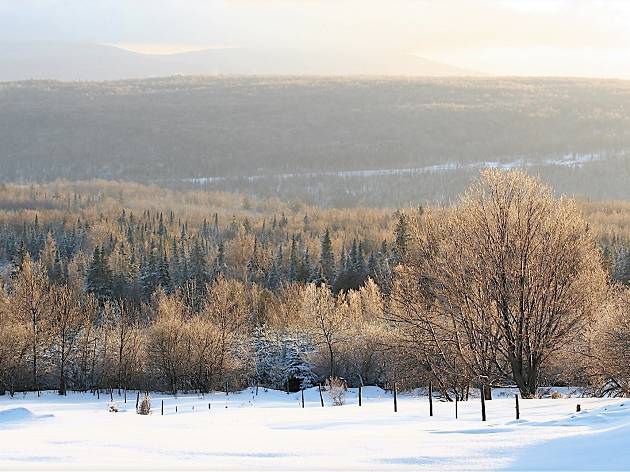 Photograph: Courtesy CC/Flickr/Guy Mayer
15. The Eastern Townships, QC
Along with the Laurentians, the Eastern Townships are one of the two most popular cottaging regions for Montrealers. You will notice by the names of towns like Knowlton, Sutton and Waterloo that this region was settled by the English, not the French, unlike most of Québec. The many beautiful Victorian farmhouses and villages' churches in the area form a quaint backdrop for gourmet tourism that goes way beyond berry picking (but don't knock berry picking if the opportunity arises). There are no less than 18 microbreweries in the area—we recommend the Dunham, Farnham and West Shefford breweries—as well as orchards, wineries, maple syrup producers, cheesemakers and local specialties like Lac-Brome duck and Stanstead rabbit. The Townships are also home to ski resorts at Mount Orford, Mount Sutton and Bromont.
Travel time: 1 to 2 hours by car.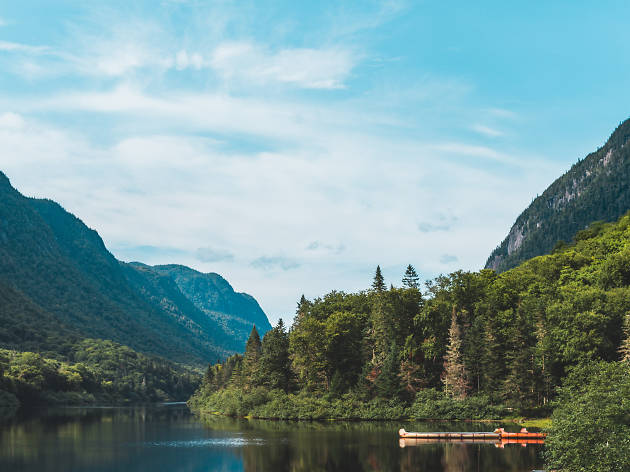 Photograph: Alice Triquet
Encompassing a large portion of the Laurentian Mountains, this region north of Laval is one of the premier cottage and outdoors destinations of Québec. While many will head straight to the Mont-Tremblant ski resort, getting off Highway 15 and taking the scenic route can be a more rewarding approach. Heritage French Canadian villages like Saint-Agathe-des-Monts boast surprisingly beautiful churches, limestone homes and quaint main streets. Detours off the beaten path will take you to affordable cottage rentals which are often surrounded by hills and mountains and constructed on some of the best lakes for swimming in the area.
Travel time: 1 to 2.5 hours by car one way.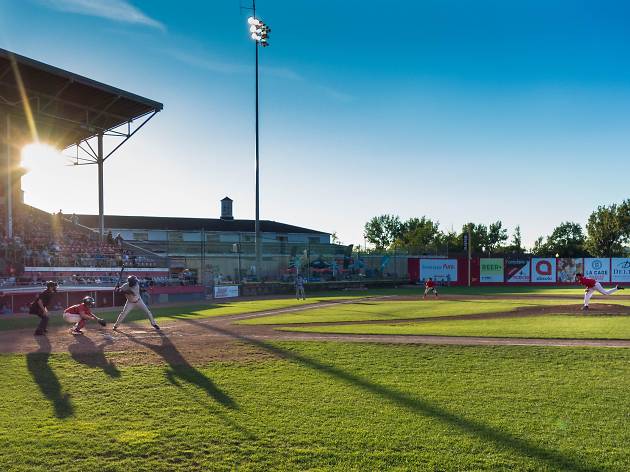 Photograph: Pierre-Etienne Vachon
This small city halfway from Montreal to Quebec City was the second settlement of the New France colony after the provincial capital. The old town here boasts remarkably intact examples of 17th and 18th century colonial French architects, including churches, convents and private homes and the Cathédrale de l'Assomption which has some of the finest stained glass in Canada. Other attractions include the Musée Pop, dedicated to popular culture in Québec and one of the oldest prisons in Canada, which opened in 1822, closed in 1986 and can be toured today, while the Musée des Ursulines looks at the religious history of the area and is located in a two hundred year-old convent. Fans of Rallycross and NASCAR racing might want to save their visit for events hosted by the Circuit de Trois-Rivières when the smell of burnt diesel fills the city's air.
Travel time: 1.5 hours by car or bus one way.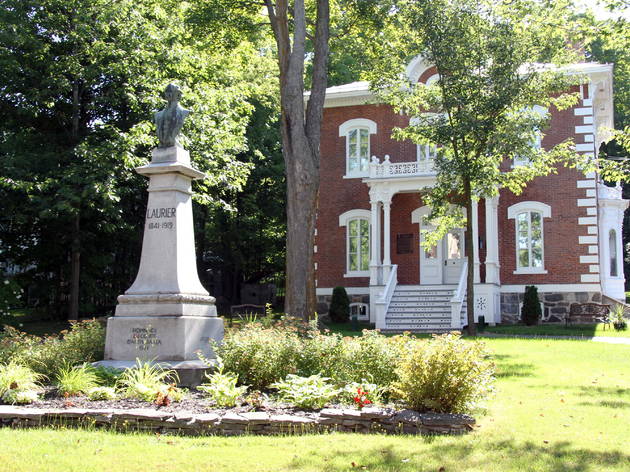 Photograph: Malimage
18. Victoriaville and Drummondville, QC
These two small cities in the Centre-du-Québec region can easily be visited in the same trip. Drummondville has points of interest like the Village Québécois d'Antan, a recreated historic town with actors in full costume, the Museum of Popular Photography, and Le Roy Jucep, a restaurant which claims to have invented poutine. Victoriaville boasts the Laurier Museum, birthplace of the Canadian Prime Minister considered the father of modern Canada and Mont Arthabaska, a popular park for hiking, mountain biking and birdwatching as well as panoramic views of the region. The park also features a neon-lit cross that rivals the famous one on Mount Royal in Montreal.
Travel time: 1.5 hours by car, bus or train one way.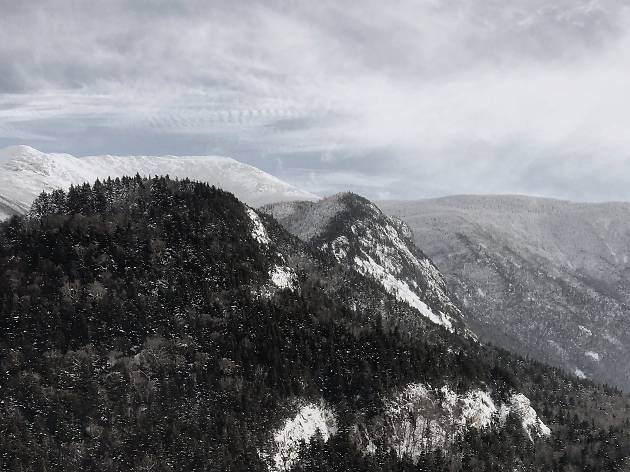 Photograph: Balazs Busznyak
New Hampshire's White Mountains have the highest peaks in the northeast, including the famous presidential range with household names like Mount Washington and Mount Jefferson. While at the very limit of what could be considered a day trip, the area is easily accessible for an overnight or weekend trip from Montreal and makes a great stop on a road trip to Boston, so that means it gets honorary mention here. Camping, mountain climbing and hiking are what this area's known for, but you can also grab a malted Frappe (a traditional New England milkshake) on the road or head to Weir's Beach, a vintage 1950s-style lake resort town surrounded by mountains with a beach, boardwalk penny arcade and drive-in cinema.
Travel time: 4 to 4.5 hours by car one way.
More adventures near Montreal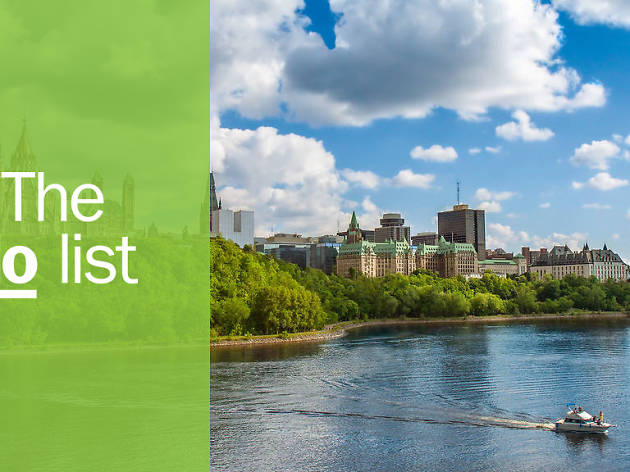 From a basement arcade to the world's largest escape room and a fun rooftop, here are the best things to do in Ottawa.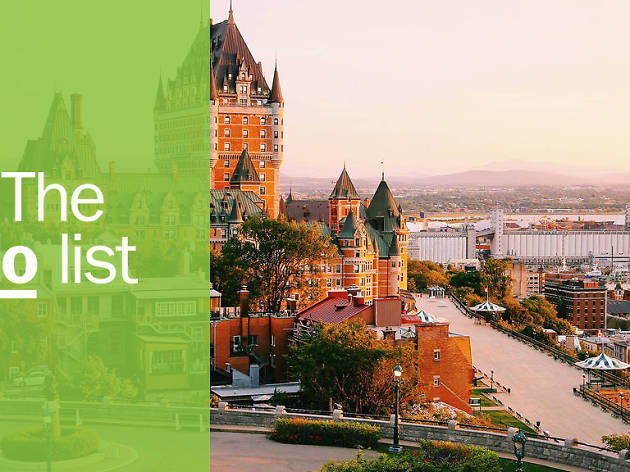 Among some of the things to do in Quebec City, check out massive outdoor festivals and a hotel made of ice.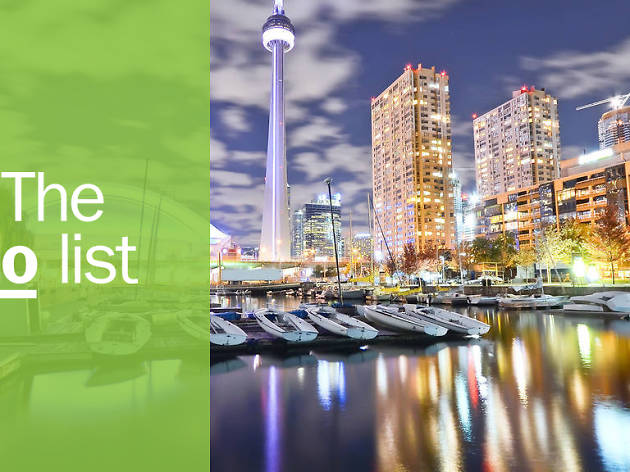 Spooky walks, festivals galore, brewery tours and Niagara Falls dominate our list of best things to do in Toronto.