Heads up! We're working hard to be accurate – but these are unusual times, so please always check before heading out.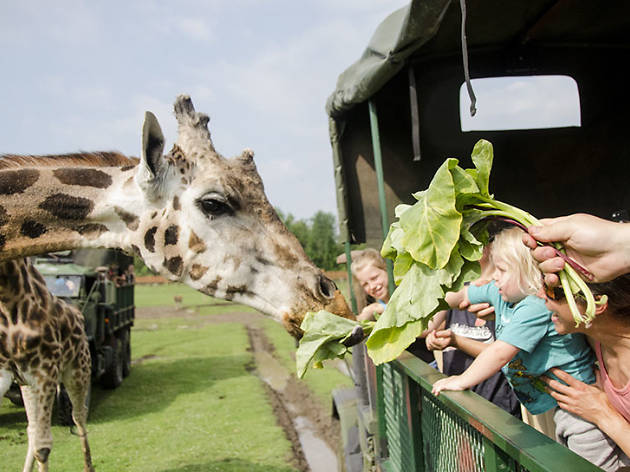 The best Montreal zoos to go wild over
Montreal zoos are among the most interesting in North America, the perfect places to explore, learn and have fun
Going to one of Montreal's zoos is a fantastic activity, just as relaxing as they can be thought-provoking and exciting to experience. It's one of the best things to do with kids in Montreal, sure, but zoos can make for great date ideas alongside other day trips from Montreal. Perfect for getting out of the house, they're both educational and entertaining ways to pass the time while brushing up on your knowledge of animals. The city and its surrounding areas are home to some amazing places to explore, sometimes situated in emblematic attractions, so you can knock two items off your bucket list at once!
RECOMMENDED: Full guide to the best things to do in Montreal
Where to find Montreal zoos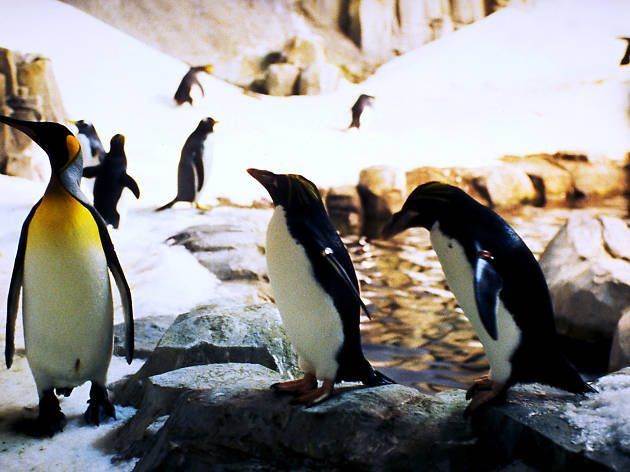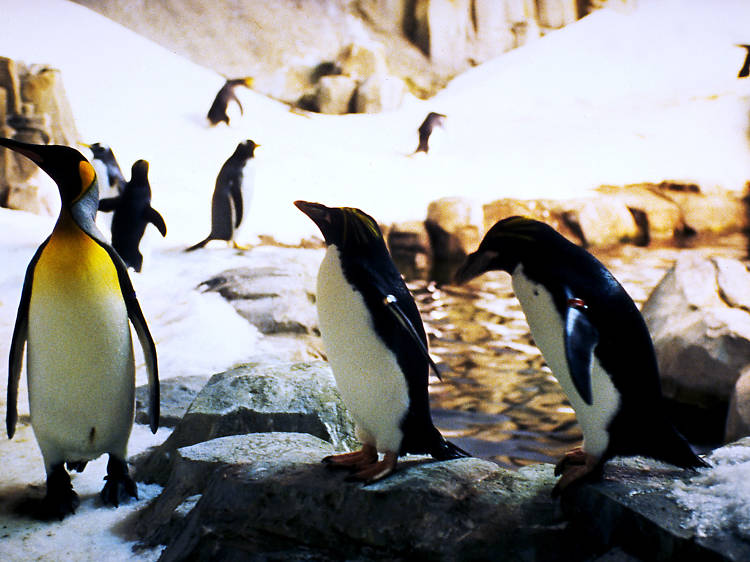 Photograph: © Biodôme de Montréal, Sean O'Neill
Perhaps the most well-known zoo/nature centre in the city, the biodome is a huge Montreal attraction that recreates four ecosystems in the Americas: Tropical rainforests, Laurentian maple forests, the Gulf of St-Lawrence and subpolar regions of the Labrador Coast and the Sub-Antarctic Islands. The indoor facility is home to over 250 species (4,500 animals in total) and a biodiverse botanical garden that contains 500 plant species. Note that the Biodome is temporarily closed for construction, but will re-open to the public in December of 2019—new and improved.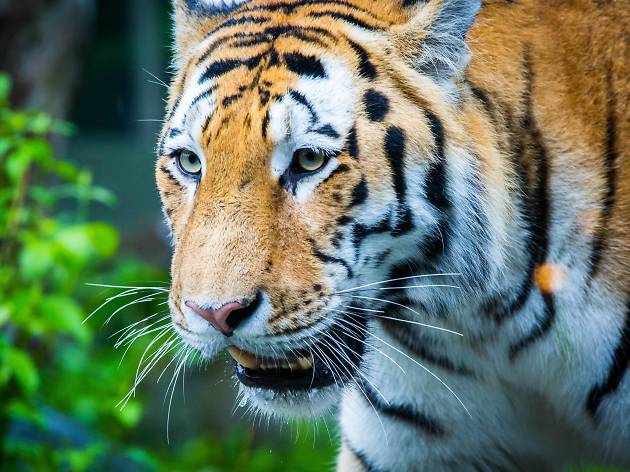 Photograph: © Zoo de Granby
The Granby Zoo combines all the fun of an amusement park with all the enlightenment of a traditional zoo. Located in Granby, Quebec at 1.5 hours' drive time south of Montreal, the zoo is home to a wide array of live animals (nearly 1,500 in total) and a segment of true-to-size dinosaur replicas. The zoo is also the site for a slew of animal research; it publicly produces available research reports around conservation and biodiversity every year. It's also home to a waterpark with slides, a winding inner tube river, and a foam pool.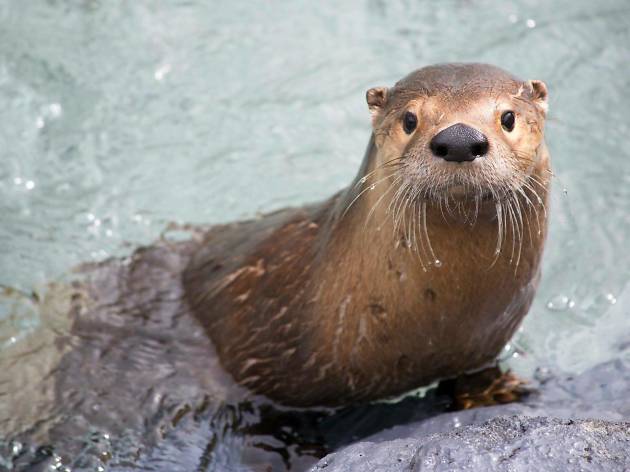 Photograph: © Zoo Ecomuseum
Located in Saint-Anne-de-Bellevue, the Ecomuseum prides itself on being the only outdoor zoo on the island of Montreal. This kid-friendly haven has a range of animals on exhibit outdoors, from barn owls and eagles to arctic foxes and brown bears. The Ecomuseum also has a vast indoor section which contains fish, amphibians and reptiles. If you're a fan of slime and creepy crawlies, the indoor section at the Ecomuseum is the place to be.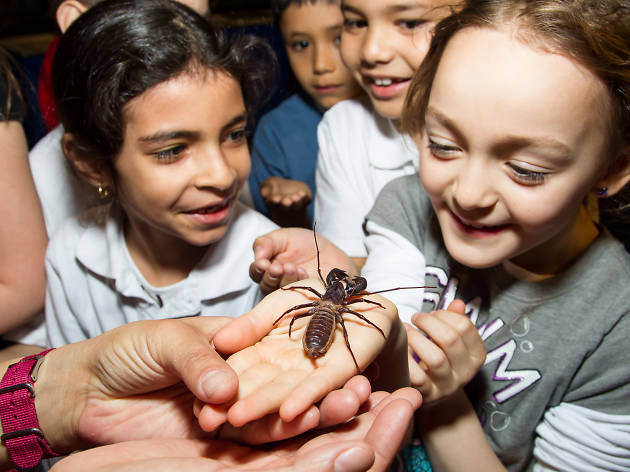 Photograph: © Insectarium de Montréal (claudelafondphoto.com)
An arm of the Biodome, the Montreal Insectarium is a rare space devoted solely to the study and exhibition of bugs. The largest of its kind in North America, it showcases insects both alive and dead, and have a sunny butterfly garden that's sure to wow visitors of all ages. The insectarium's layout aims to take you on a tour of an insect's life cycle; you start in a dark, underground space that mimics what it's like for an insect before it hatches from its egg or chrysalis. It then takes you up and into a well-lit area that contains live insects of all kinds. It's a one-of-a-kind learning experience. The only issue is that the Insectarium is currently closed for renovations, a revamp that's set to last until the summer of 2021.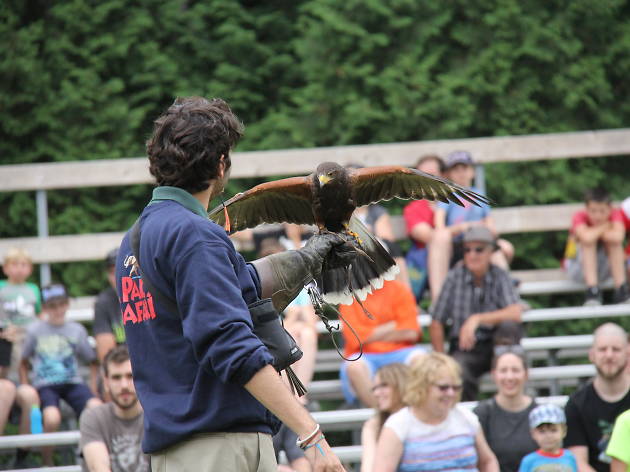 Photograph: Parc Safari / parcsafari.com
Located just an hour south of Montreal by car in Hemmingford, Quebec, Parc Safari offers the closest thing to a real-life safari within a relatively short distance. Once there, ride on a bush truck around the park grounds and see giraffes, camels, zebras, and more up close. Then, venture into the park's feline tunnel, a tube made out of clear windows that runs straight through the large cat enclosure—if you book it advance, you can attend the feeding time for the lions. Cool off at the end of the day with a trip through the Aquaparc that's equipped with a wave pool, an inner tube river, slides, and more; something to consider if you've grown tired of the best pools in Montreal.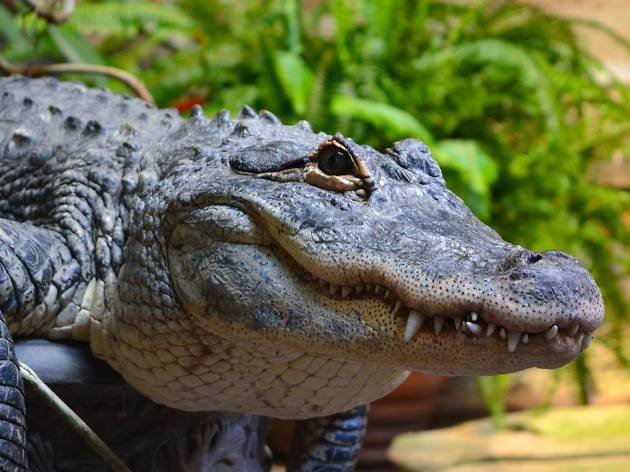 Photograph: Exotarium / @exotarium
The Exotarium is an interactive zoo, great for those who love reptiles and do their best learning in a hands-on environment. Located an hour north of Montreal, this nature centre has a vast collection of scaly creatures, from alligators to snakes. A visit comes with the opportunity to pet and hold serpents, watch live reptile feedings and other one-of-a-kind experiences. Something for true reptile fans only.
More of the best things to do in Montreal
You'll find hours of fun for you and your squad in a Montreal escape room, filled with puzzles, mazes, mysteries and more.
The best Montreal attractions reveal the city's rich history and landmarks, all waiting to be (re)discovered.
There are a ton of great things to do in Montreal this weekend. Here's the best of them.