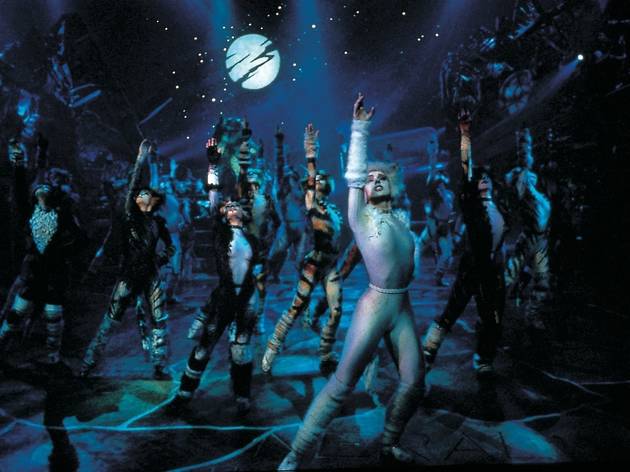 Andrew Lloyd Webber's biggest musicals are streaming free on YouTube for a limited time
Selections will include Jesus Christ Superstar, Cats and The Phantom of the Opera
Posted: Monday May 11 2020, 11:16am
UPDATE: The Shows Must Go On YouTube series continues, now with a weekly schedule of non-Lloyd Webber musicals.
As lockdowns continue to keep theaters dark on Broadway and beyond, arts institutions like the National Theatre and the Metropolitan Opera have helped keep the ghost light burning by providing filmed versions of stage shows to audiences at home. Now composer Andrew Lloyd Webber, a veritable institution unto himself, is pitching in as well.
The composer's Really Useful Group, in partnership with Universal, is offering free broadcasts of the greatest Andrew Lloyd Webber musicals, including such megahits as 'Cats' and 'The Phantom of the Opera'.
A different Lloyd Webber musical streams each week on The Shows Must Go On!, a YouTube channel devoted to this project. Each show goes live on the channel on Friday at 7pm BST (2pm EDT, 5am AEDT), and usually remains viewable for 48 hours afterward.
In addition to full-length videos, the channel streams clips and behind-the-scenes footage. (Lloyd Webber has already shared several individual songs, performed by himself at his piano, in sweet videos on his Instagram and Facebook accounts.) Links to charitable organisations are provided.
The shows in the series are announced week by week. Here is what's up next:
Friday May 15: 'Cats'
After leading off with 'Joseph and the Amazing Technicolor Dreamcoat', 'Jesus Christ Superstar' and 'The Phantom of the Opera', The Shows Must Go On! has spent the past three weeks giving us Lloyd Webber rarities as we waited with growing anticipation for 'Cats'. Now it has arrived.
Is 'Cats' good or bad? That's a question without an answer. 'Cats' is beyond good and bad. 'Cats' is 'Cats'. 'Cats' is a show about cats who sing light verse by T.S. Eliot in a junkyard. 'Cats' is about Andrew Lloyd Webber writing a lot more melodies than he usually does and pulling many keepers right out of his hat. 'Cats' is about furred-out and heavily made-up human dancers performing weirdly sexy feline moves. It's all ridiculous and it's all kind of magical. If you've only seen the instant camp classic that was the 2019 film adaptation, you owe it to yourself to check out this 1998 direct-to-video recording of the 1981 stage version, which doesn't make a lot more sense but at least doesn't try to.
There's a hint of a plot about a group of cats competing to rise into the ionosphere on a giant tyre, but the musical is essentially a revue. It is quirkily based on Eliot's poetry collection 'Old Possum's Book of Practical Cats', an exercise in high silliness that sits at the classy end of an anthropomorphized-cat-comedy genre that includes, at lower stations, I Can Has Cheezburger? and 'New Yorker' cartoons of cats on shrinks' couches. But with major assists from director Trevor Nunn, choreographer Gillian Lynne and designer John Napier – who covered the performers in yak hair and deposited them in an oversize set – Lloyd Webber turned Eliot's trifles into an international sensation that was, for a time, the longest-running musical in the histories of both the West End and Broadway.
The 1998 film being streamed by The Shows Must Go On! was recorded at London's Adelphi Theatre in 1998. It stars the West End's original Grizabella, Elaine Paige, and Broadway's original Old Deuteronomy, Ken Page; a 90-year-old Sir John Mills plays Gus (the Theatre Cat) and Michael Gruber is the unfortunately named Munkustrap. The show's opening number, 'Jellicle Songs for Jellicle Cats', will stick in your head for weeks whether you want it to or not – hint: you won't – but the real gold comes when Paige delivers a soaring version of the show's takeaway tune, 'Memory'. There's a reason this song was a crossover smash. It's unforgettable.
Note: As a bonus when the stream begins, Baron Lloyd-Webber of Sydmonton himself provides simultaneous live commentary about the production starting at 7pm BST on his own YouTube channel.
'Cats' will be available on YouTube for 48 hours starting May 15 at 7pm BST (2pm EDT, 4am AEST), except in the UK, where it will be available for 24 hours only.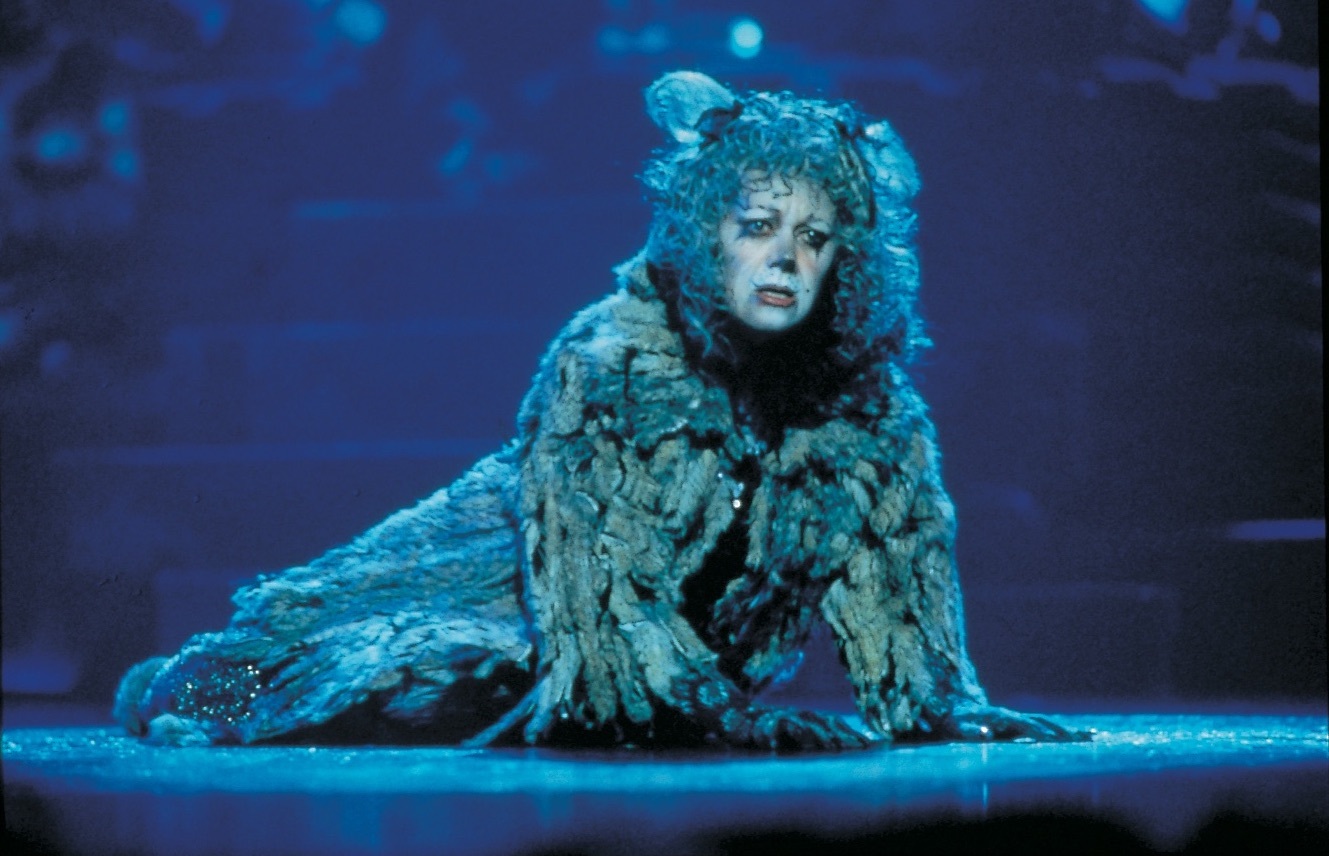 Elaine Paige in Cats // Photograph: Courtesy the Really Useful Group

Previously:

Friday May 8: 'By Jeeves'
Friday May 1: 'Andrew Lloyd Webber: The Royal Albert Hall Celebration'
Friday April 24: 'Love Never Dies'
Friday April 17: 'The Phantom of the Opera'
Friday April 10: 'Jesus Christ Superstar'
Friday April 3: 'Joseph and the Amazing Technicolor Dreamcoat'

Into musicals? Stream dozens now via BroadwayHD, or check out the best streaming theatre from New York and London.
Share the story