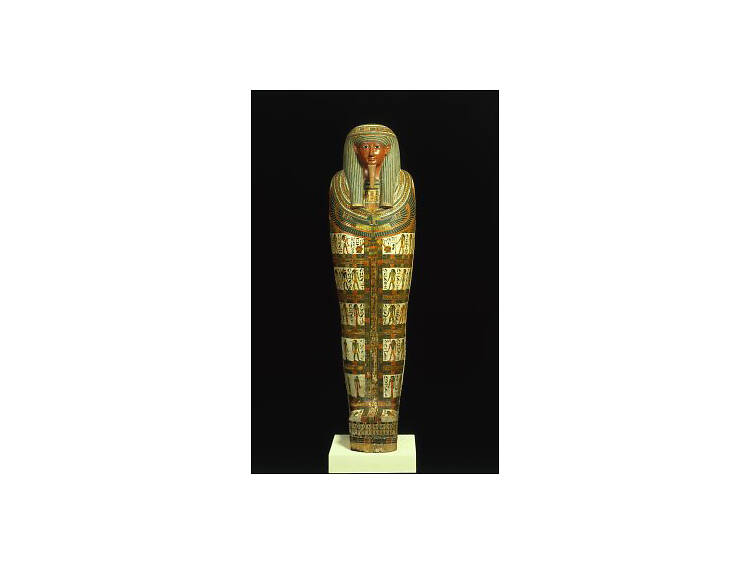 Photograph: Courtesy Brooklyn Museum
1.

Cartonnage of Nespanetjerenpere, ca. 945-718 B.C.E.
The Brooklyn Museum owns an outstanding assortment of ancient Egyptian artifacts with this object being a prime example. A mummy casing dating from Egypt's Third Intermediate Period, it was made for a priest named Nespanetjerenpere from a material known as cartonnage, a mix of cloth or papyrus soaked in plaster and water. The scenes painted across its surface depict deities who are aligned with various parts of deceased's body as prescribed by the Egyptian Book of the Dead.