Heads up! We're working hard to be accurate – but these are unusual times, so please always check before heading out.
Check out Martin Scorsese's personal collection of movie posters
The iconic director presents cool, classic flyers for his favorite films at MoMA. Take the tour for yourself, here
You don't become one of the world's most famous filmmakers without having a great eye, and that's certainly the case for Martin Scorsese as even a brief glimpse at his record of cinematic masterpieces attests. But more than that, Scorsese is one of Hollywood's consummate connoisseurs of film history, a well-known preservationist with an encyclopedic historical knowledge of the medium he works in. And judging from "Scorsese Collects," which is on view at the Museum of Modern Art, he brings that same passion to movie memorabilia. For this exhibition, the director presents his personal archive of movie posters for his favorite films, which include well-known classic like On The Waterfront and Sullivan Travels, and more esoteric fare like T-Men and I Walked With A Zombie. Many of the ads are French, Italian and Spanish, representing foreign releases for American titles. They're all as vivid and compelling as the films themselves, which is obviously why Scorsese collected them in the first place. See for yourself in this handy preview of the exhibit.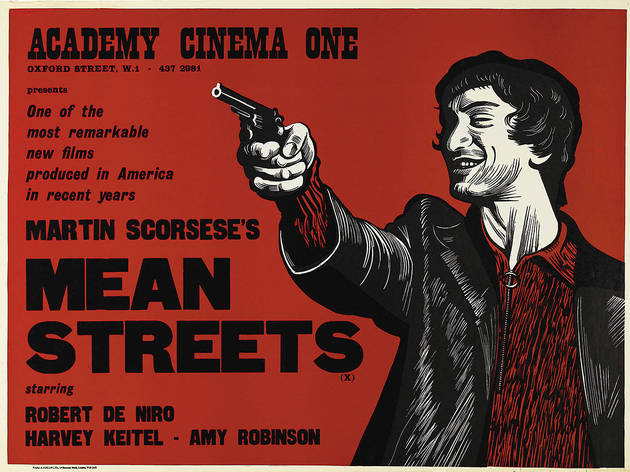 Courtesy Sikelia Productions
British quad poster for Mean Streets, directed by Martin Scorsese, USA, 1973. Poster design by Peter Strausfeld, 1973. Courtesy Sikelia Productions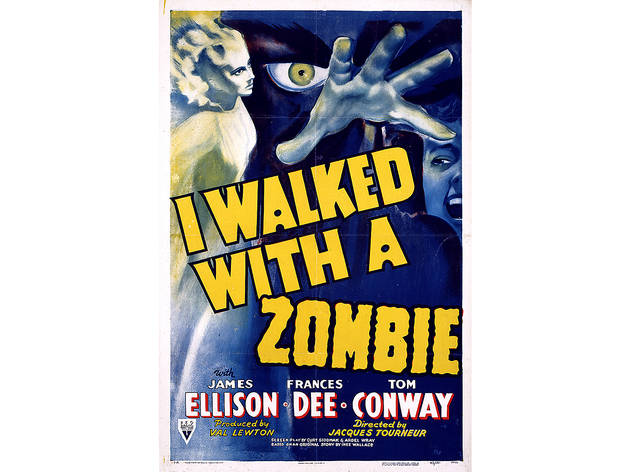 Courtesy Sikelia Productions
One-sheet poster for I Walked With a Zombie, directed by Jacques Tourneur, USA, 1943. Unknown designer. Courtesy Sikelia Productions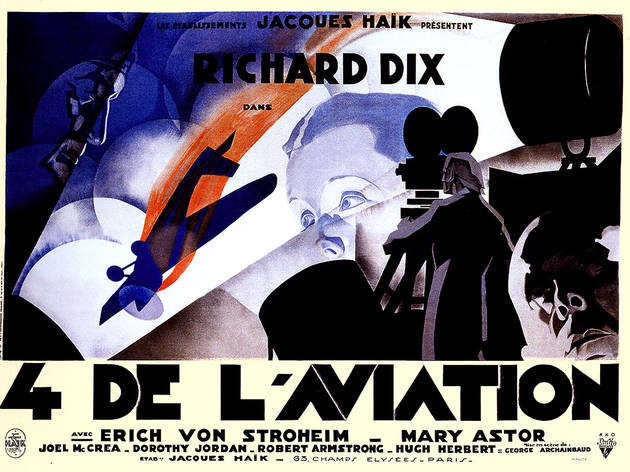 Courtesy Sikelia Productions
French four-panel poster for The Lost Squadron, directed by George Archainbaud, USA, 1932. Poster design by René Péron, 1932. Courtesy Sikelia Productions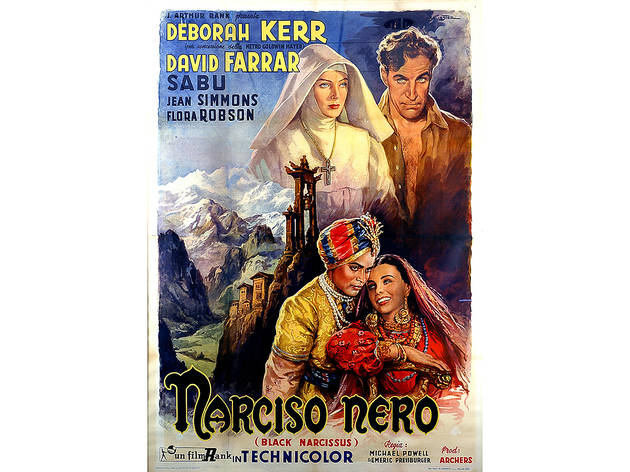 Courtesy Sikelia Productions
Italian four-panel poster for Black Narcissus, directed by Michael Powell and Emeric Pressburger, Great Britain, 1947. Poster design by Anselmo Ballester, 1953. Courtesy Sikelia Productions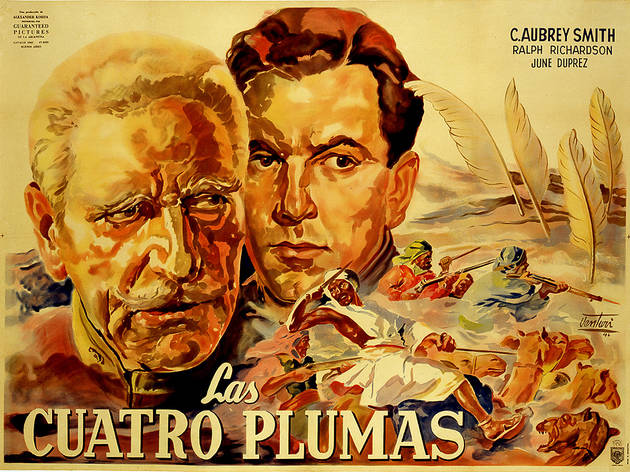 Courtesy Sikelia Productions
Osvaldo Venturi, Argentinian release poster for The Four Feathers, directed by Zoltan Korda, Great Britain, 1939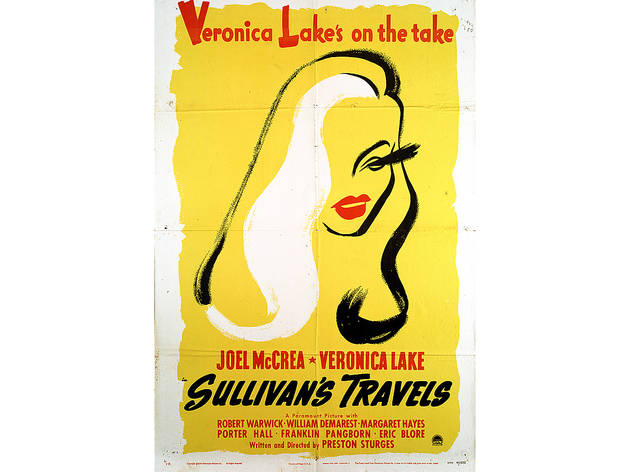 Courtesy Sikelia Productions
One-sheet poster for Sullivan's Travels, directed by Preston Sturges, USA, 1941. Poster art direction by Maurice Kallis. Courtesy Sikelia Productions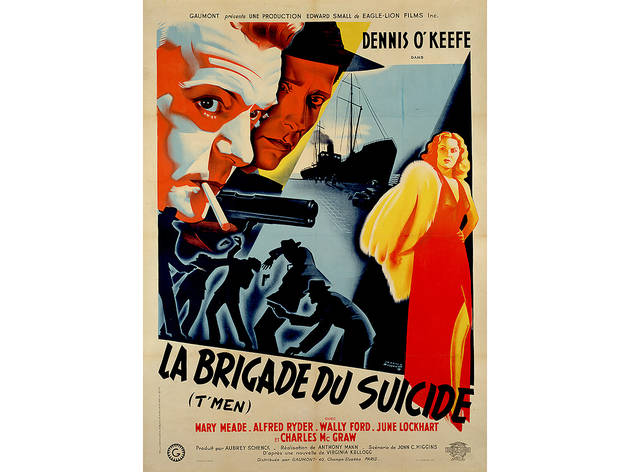 Courtesy Sikelia Productions
French one-panel poster for T-Men, directed by Anthony Mann, USA, 1947. Poster design by Jacques Bonneaud, 1948. Courtesy Sikelia Productions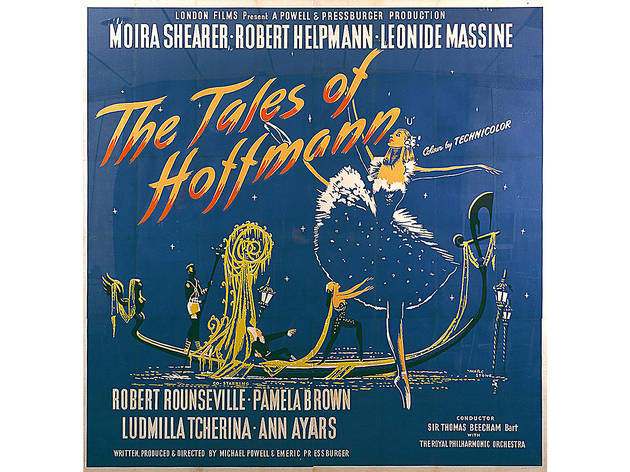 Courtesy Sikelia Productions
British six-sheet poster for The Tales of Hoffmann, directed by Michael Powell and Emeric Pressburger, Great Britain, 1951. Poster design by Marc Stone, c. 1950. Courtesy Sikelia Productions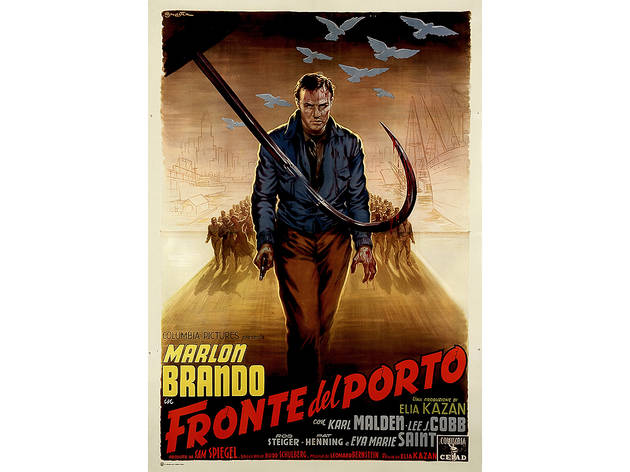 Courtesy Sikelia Productions
Italian four-panel poster for On the Waterfront, directed by Elia Kazan, 1954. Poster design by Anselmo Ballester, 1954. Courtesy Sikelia Productions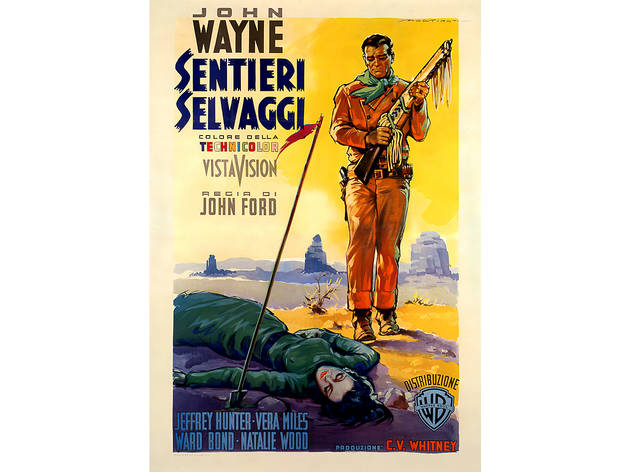 Courtesy Sikelia Productions
Italian four-panel poster for The Searchers, directed by John Ford, USA, 1956. Poster design by Luigi Martinati, 1956. Courtesy Sikelia Productions