Heads up! We're working hard to be accurate – but these are unusual times, so please always check before heading out.
Check out these amazing sandcastles by New York artist Calvin Seibert
Seibert has been creating beautiful sand structures for the past 30 years. See his most recent build on Fort Tilden Beach.
Who knows how long people have been building sandcastles? (Probably as long as there have been beaches and beach-going weather.) One thing's for sure: they bring out the kids in all of us. But for some people, they bring out something more, and in the case of New York artist Calvin Seibert, that something is astounding. For the past 30 years, Seibert—who calls himself Box Builder on his Flickr page—has been creating astonishingly complicated structures out of sand; the word "castle" hardly does them justice. Plowing ahead without any preconceived plan, Seibert uses geometrically precise forms, allowing them to metastasize into all manner of architectural fantasias that evoke everything from ancient pyramids and Moorish fortresses to futuristic airport terminals and adobe houses. Some of them give Frank Gehry and Picasso a run for their money. These creations take up to ten hours to complete, and of course, all that work eventually succumbs to the tide. At Seibert's most recent build earlier this month on Fort Tilden Beach in Queens, the authorities asked him to destroy his castles by the end of day, and Seibert obliged by letting kids pile into them. Given its ephemeral nature, you have to be in the right place at the right time to see his work in person. Luckily he documents them, and, as you can see here, the results are mind-blowing.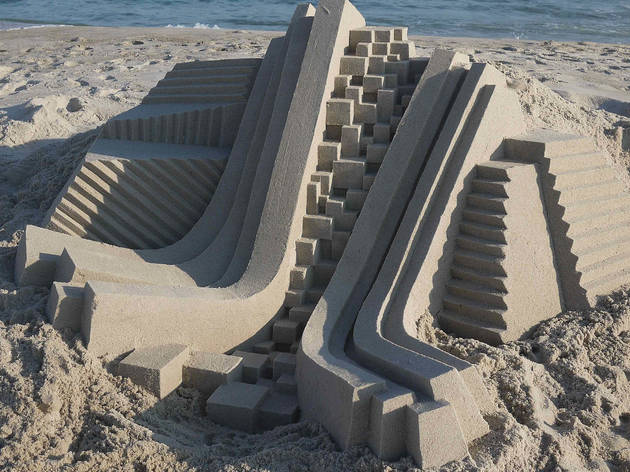 Photograph: Calvin Seibert
Sandcastle at Fort Tilden by Calvin Seibert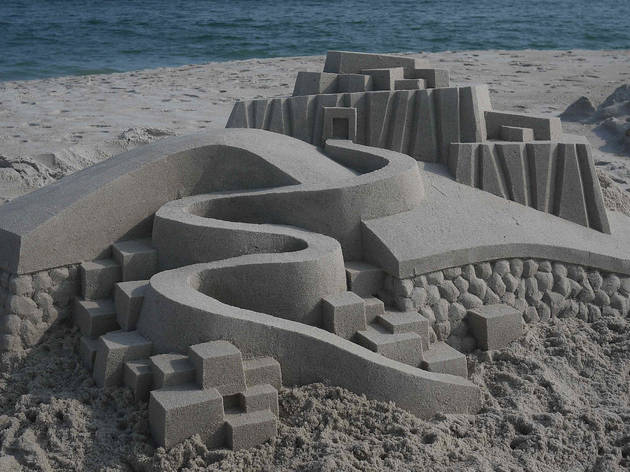 Photograph: Calvin Seibert
Sandcastle at Fort Tilden by Calvin Seibert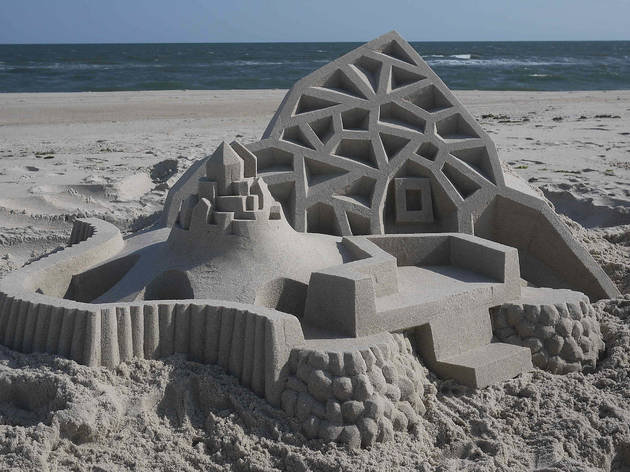 Photograph: Calvin Seibert
Sandcastle at Fort Tilden by Calvin Seibert
Photograph: Calvin Seibert
Sandcastle at Fort Tilden by Calvin Seibert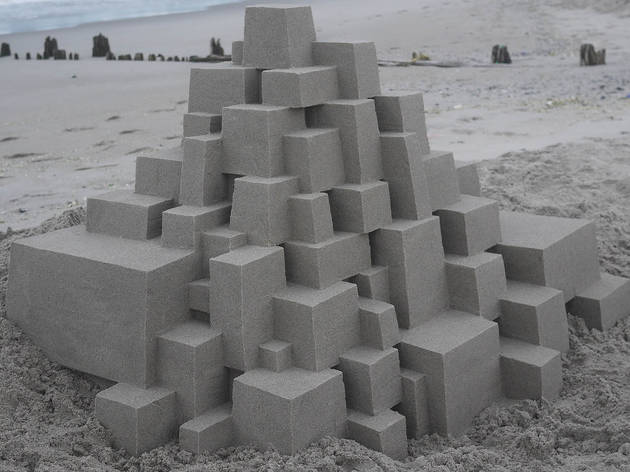 Photograph: Calvin Seibert
Sandcastle at Fort Tilden by Calvin Seibert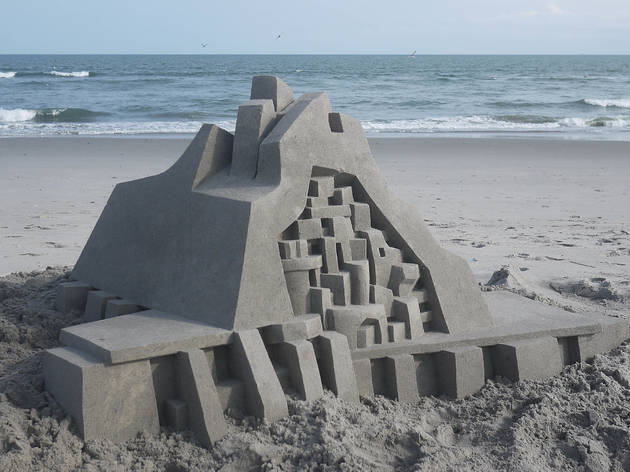 Photograph: Calvin Seibert
Sandcastle at Fort Tilden by Calvin Seibert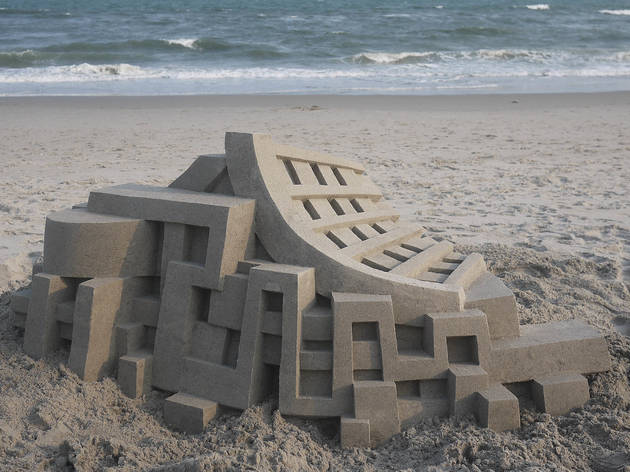 Photograph: Calvin Seibert
Sandcastle at Fort Tilden by Calvin Seibert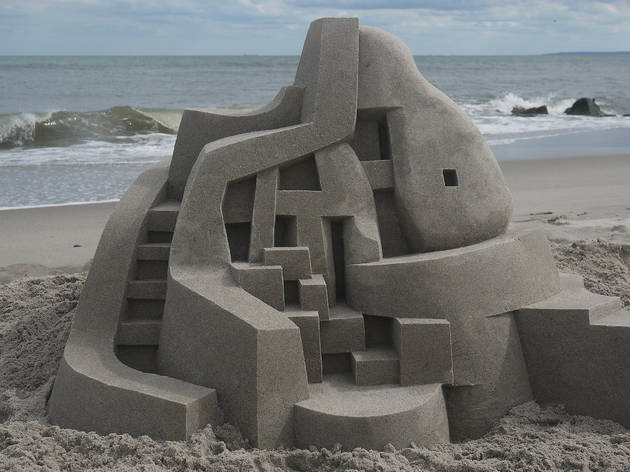 Photograph: Calvin Seibert
Sandcastle at Fort Tilden by Calvin Seibert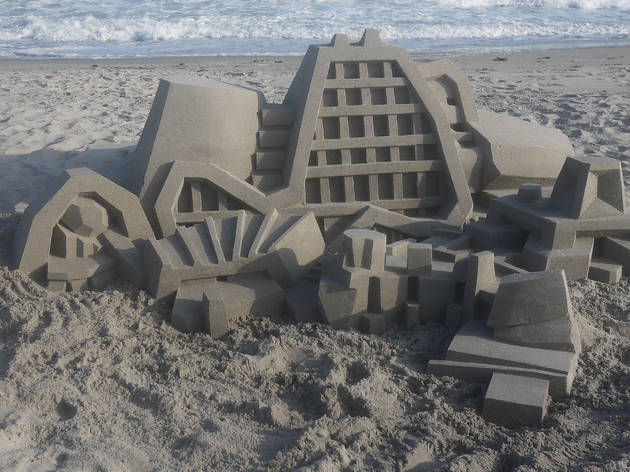 Photograph: Calvin Seibert
Sandcastle at Fort Tilden by Calvin Seibert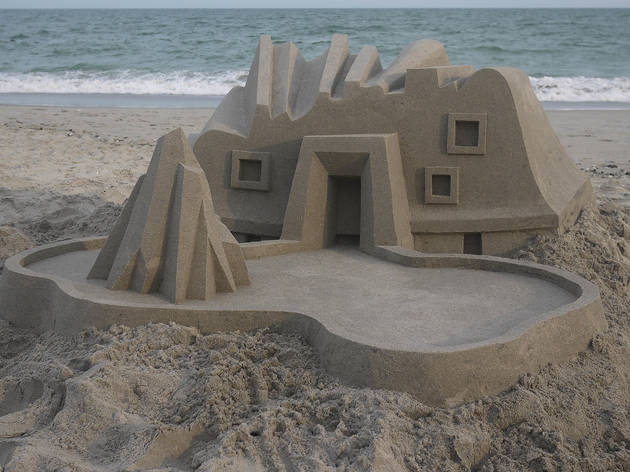 Photograph: Calvin Seibert
Sandcastle at Fort Tilden by Calvin Seibert