Heads up! We're working hard to be accurate – but these are unusual times, so please always check before heading out.
Check out these incredible New York street scenes by Richard Estes
Gotham is given an uncanny gloss in these unbelievably detailed paintings by the master photorealist
Richard Estes was part of a group of artist in the 1960s that first perfected the style of transforming paintings into exact copies of photographic images. The original Photorealists, as they were called, were a varied bunch, and each seemed to have a specialty: Chuck Close did giant faces, Ralph Goings favored Airstream trailers, and Audrey Flack painted still lifes of cosmetics. Estes's subject was New York City, specifically the play of light on its myriad storefronts windows. He captured their kaleidoscopic reflections of the street with breathtaking precision, but he also trained his eye on neon signs, subway cars and department store escalators among other things. Estes's 50-year career is the subject of "Richard Estes, Painting New York City," on view at the Museum of Arts and Design through September 20. Catch it if you can, but in the meantime, here's a selection of what you'll see.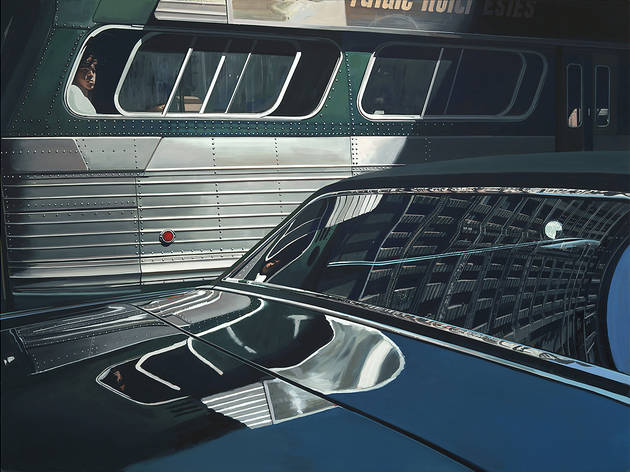 Photograph: Courtesy Luc Demers/Richard Estes
Bus with Reflection of the Flatiron Building, 1966-1967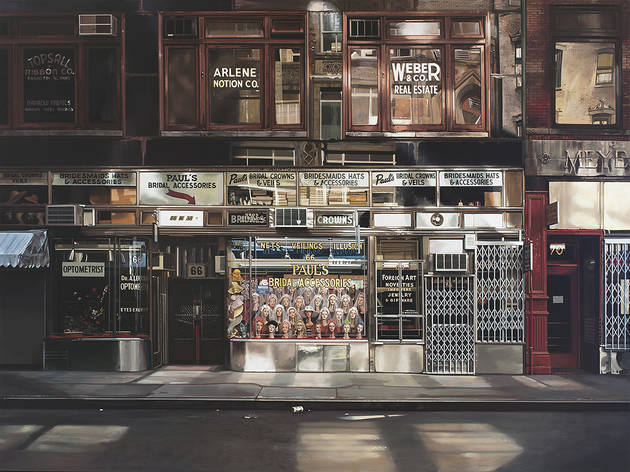 Photograph: Courtesy Luc Demers/Richard Estes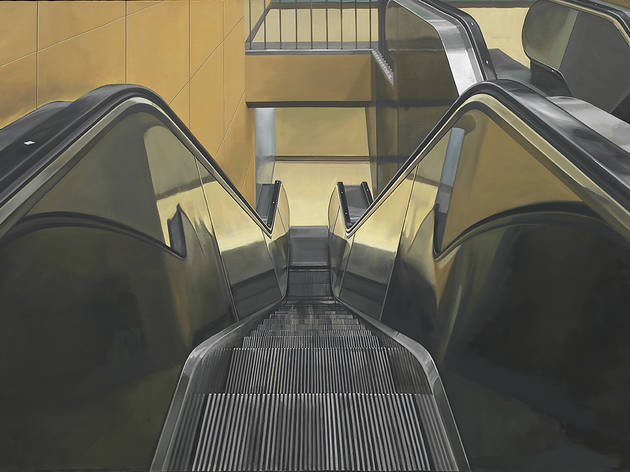 Photograph: Courtesy Alex Jamison/Richard Estes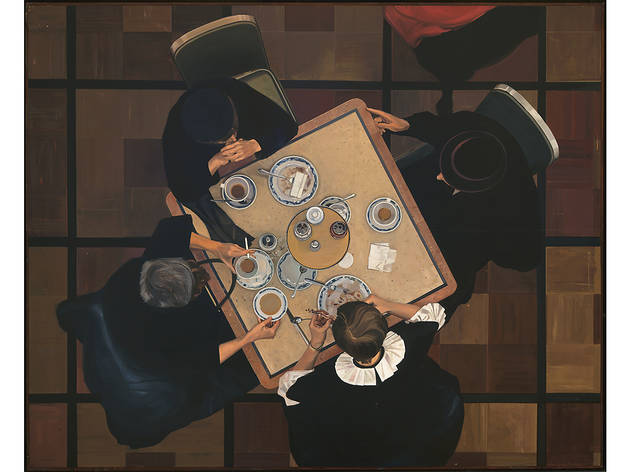 Photograph: Courtesy Luc Demers/Richard Estes
Photograph: Courtesy Dennis and Diana Griggs/Richard Estes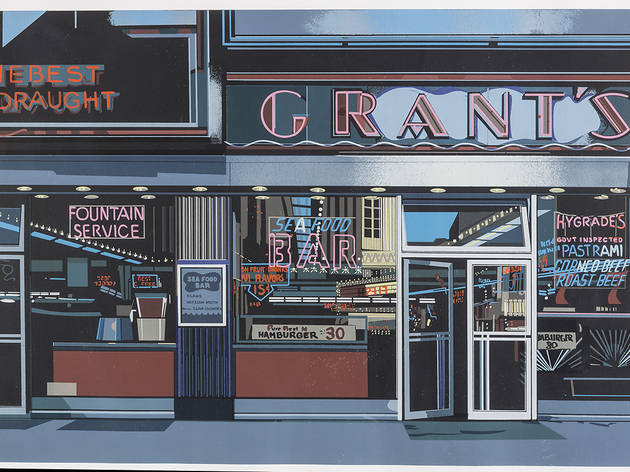 Photograph: Courtesy Dennis and Diana Griggs/Richard Estes
Urban Landscapes I: Grant's, 1972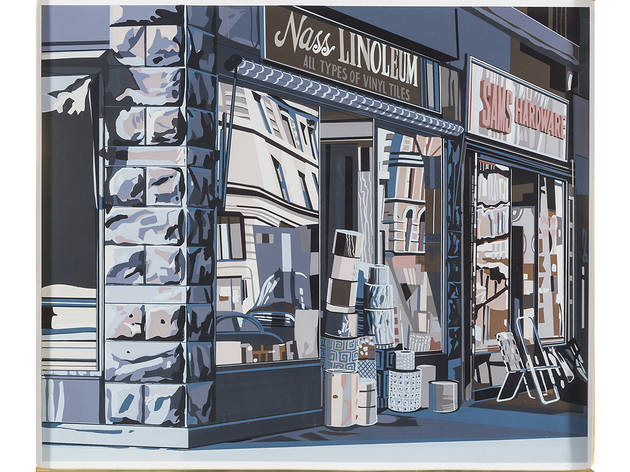 Photograph: Courtesy Dennis and Diana Griggs/Richard Estes
Urban Landscapes I: Nass Linoleum, 1972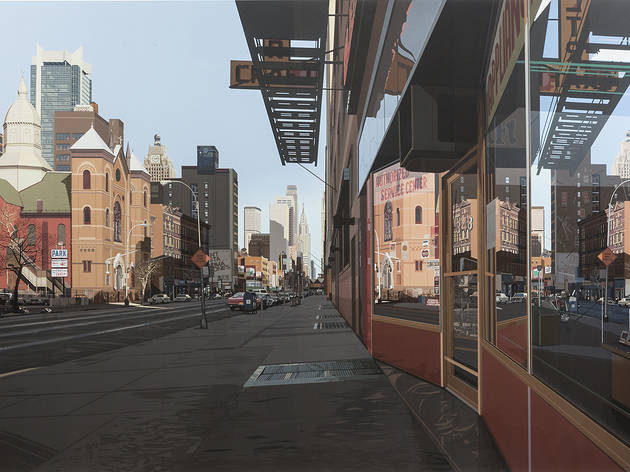 Photograph: Courtesy Dennis and Diana Griggs/Richard Estes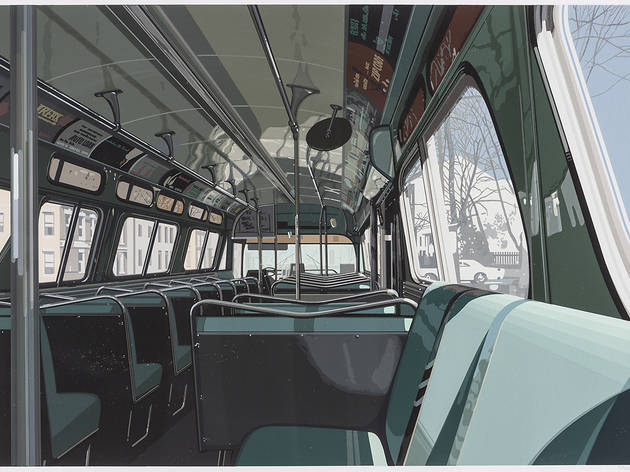 Photograph: Courtesy Dennis and Diana Griggs/Richard Estes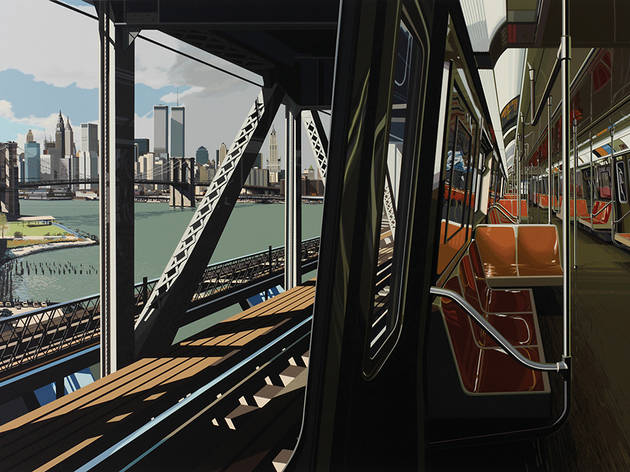 Photograph: Courtesy Susan Sheehan Gallery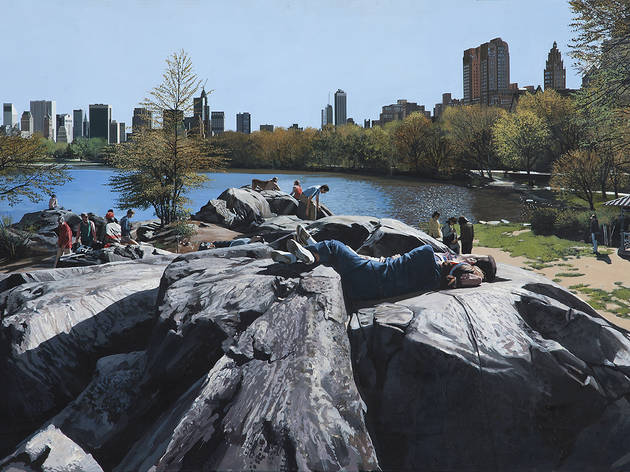 Photograph: Bruce Schwarz/Richard Estes
Sunday Afternoon in the Park, 1989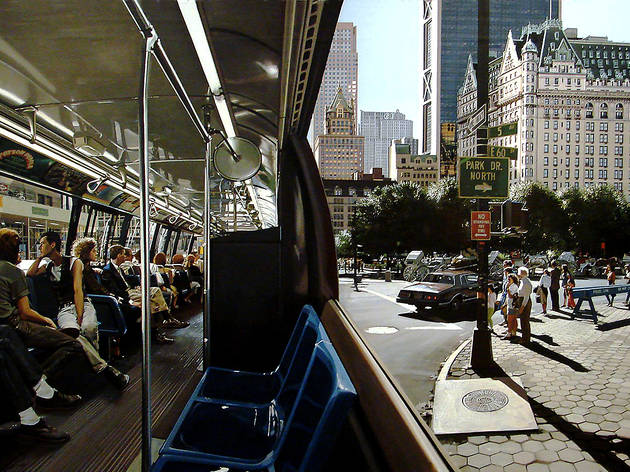 Photograph: Courtesy Louis K. Meisel Gallery/Richard Estes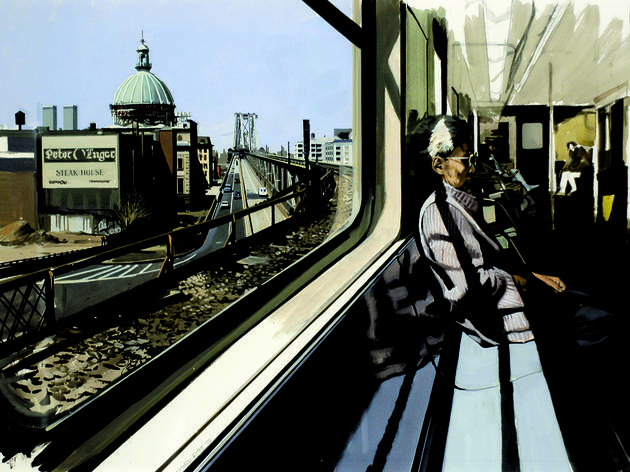 Photograph: Courtesy Louis K. Meisel Gallery/Richard Estes
M Train on Route to Manhattan Approaches the Williamsburg Bridge, 1995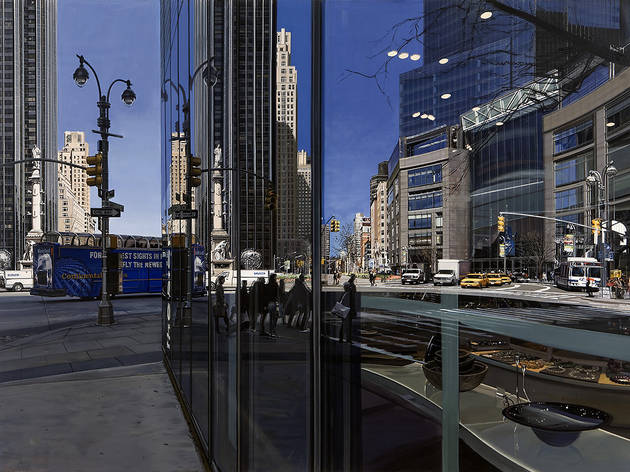 Photograph: Courtesy Marlborough Gallery/Richard Estes
Columbus Circle Looking North, 2009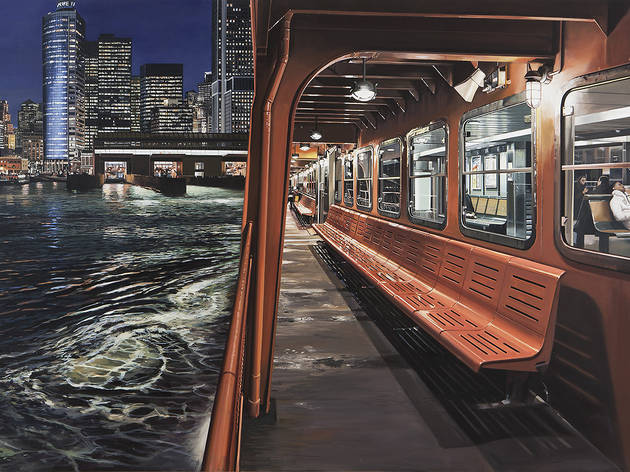 Photograph: Courtesy Marlborough Gallery/Richard Estes
Staten Island Ferry Arriving in Manhattan, 2012