Heads up! We're working hard to be accurate – but these are unusual times, so please always check before heading out.
Check out these never-before-seen photos of Keith Haring
Newly unearthed images on view at Villazan gallery offer candid views of the street artist who became an art-world legend
The 1980s were a particularly vibrant moment for New York's art world. Pop Art had been a thing in the 1960s, but after nearly a decade of Conceptualism and Minimalism during the 1970s, Pop came roaring back, this time enlivened by hip-hop, graffiti and the downtown club scene. This was before gentrification tamed the city, when studio space was still cheap and art stardom became equated with rock stardom. Probably no artist embodied the zeitgeist better than Keith Haring, who went from doing drawings in the subway to showing in the hottest galleries of the day. It was during this period that Javier Porto and Ricky Powell, two photographers working independently, captured Haring and his milieu. From September 8 through 14, their work will be on view at Villazan gallery, located at 2 Rivington Street on the Lower East Side. The show includes images of Haring, along with other '80s luminaries, such as Grace Jones, Robert Mapplethorpe and Andy Warhol. Haring's time may have passed, but his legend lives on in this look back at the art world he helped to create back in the day.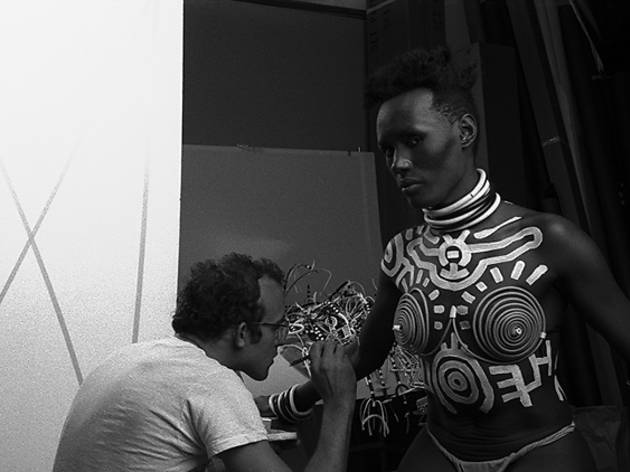 Photograph: Courtesy Villazan Art Gallery/Javier Porto
Keith Haring and Grace Jones, 1984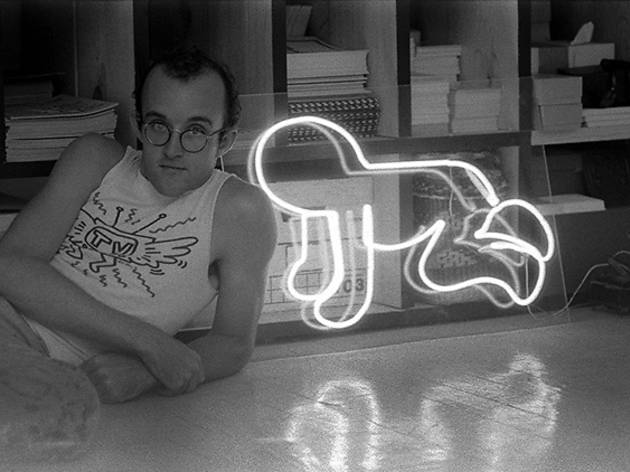 Photograph: Courtesy Courtesy Villazan Art Gallery/Javier Porto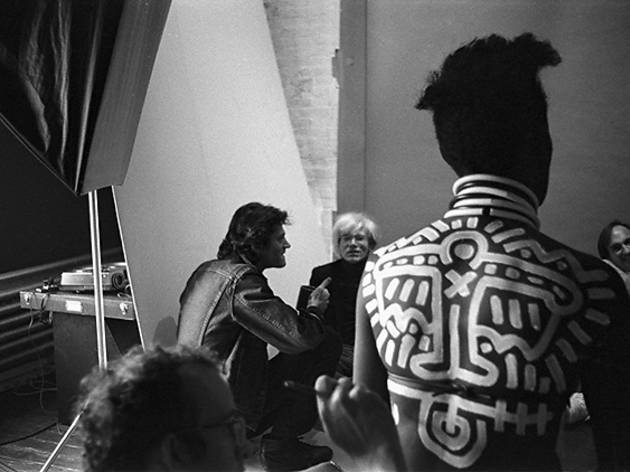 Photograph: Courtesy Villazan Art Gallery/Javier Porto
Robert Mapplethorpe, Andy Warhol, Keith Haring and Grace Jones; New York, 1984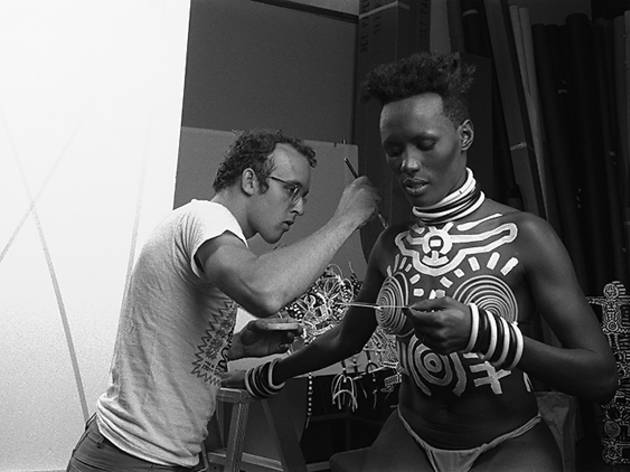 Photograph: Courtesy Villazan Art Gallery/Javier Porto
Keith Haring and Grace Jones, 1984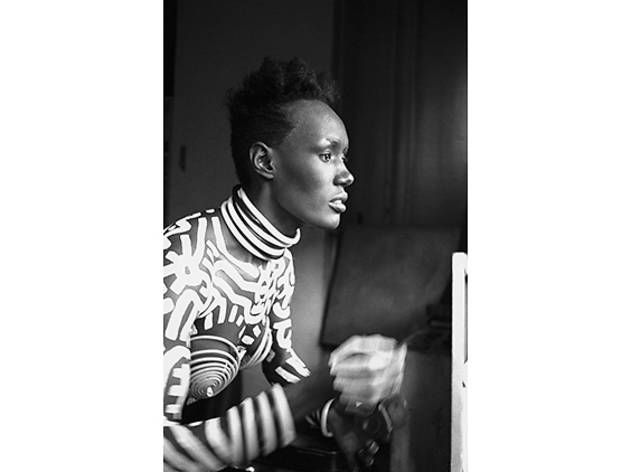 Photograph: Courtesy Villazan Art Gallery/Javier Porto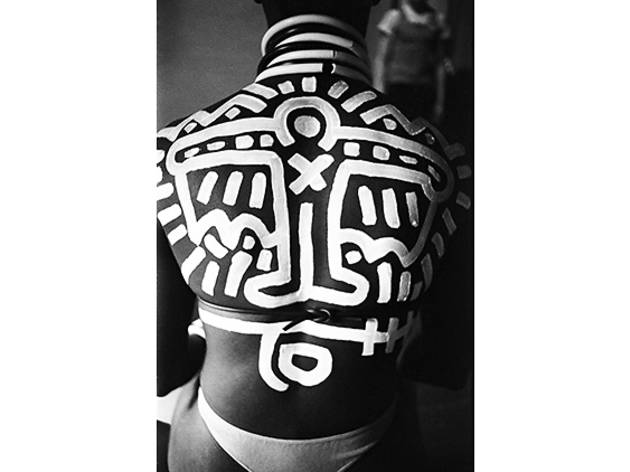 Photograph: Courtesy Courtesy Villazan Art Gallery/Ricky Powerll
Keith Haring drawing on Grace Jones, 1984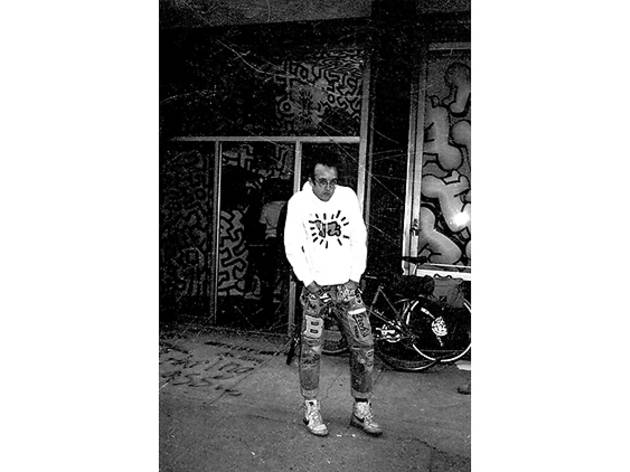 Photograph: Courtesy Courtesy Villazan Art Gallery/Ricky Powerll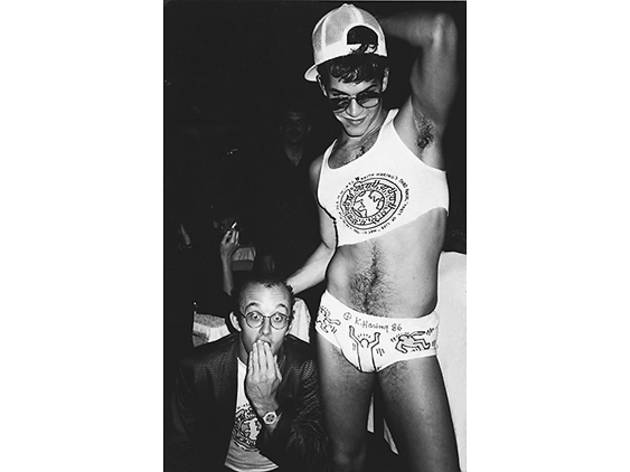 Photograph: Courtesy Courtesy Villazan Art Gallery/Ricky Powerll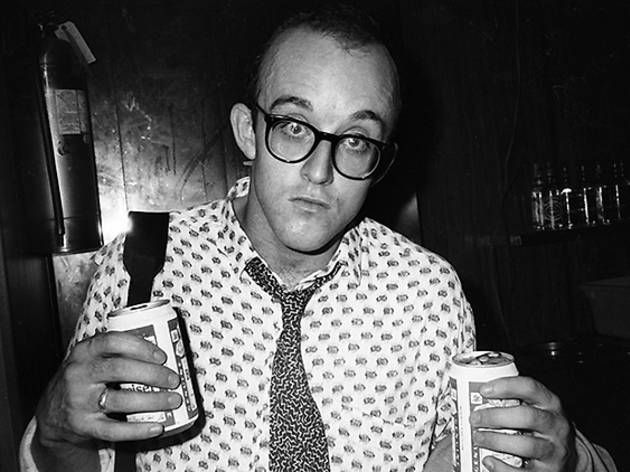 Photograph: Courtesy Courtesy Villazan Art Gallery/Ricky Powerll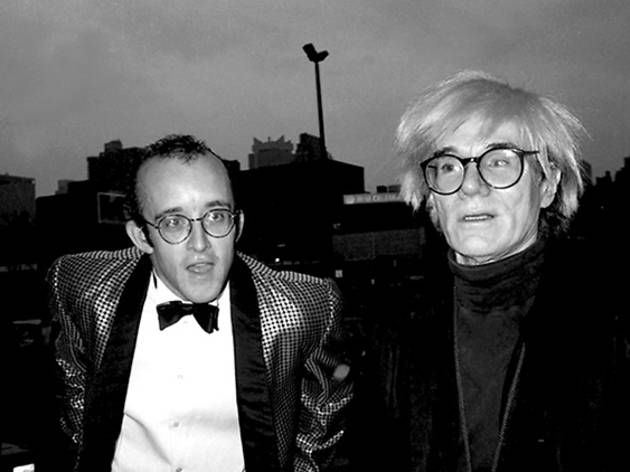 Photograph: Courtesy Courtesy Villazan Art Gallery/Ricky Powerll
Keith Haring and Andy Warhol, 1986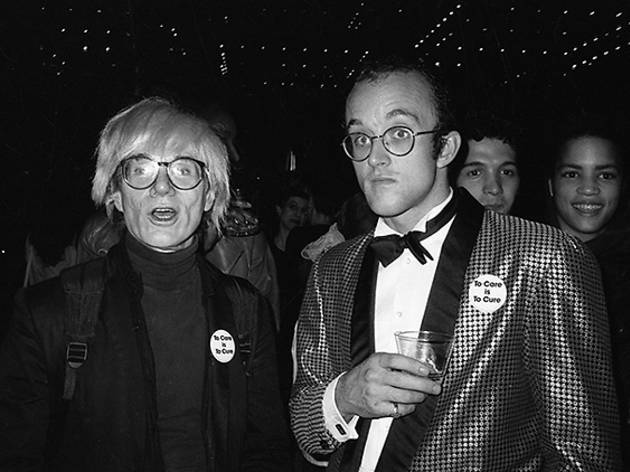 Photograph: Courtesy Courtesy Villazan Art Gallery/Ricky Powerll
Andy Warhol and Keith Haring, 1986
Photograph: Courtesy Courtesy Villazan Art Gallery/Ricky Powerll
Keith Haring, Yoko Ono and Keith Haring's parents, 1988