Heads up! We're working hard to be accurate – but these are unusual times, so please always check before heading out.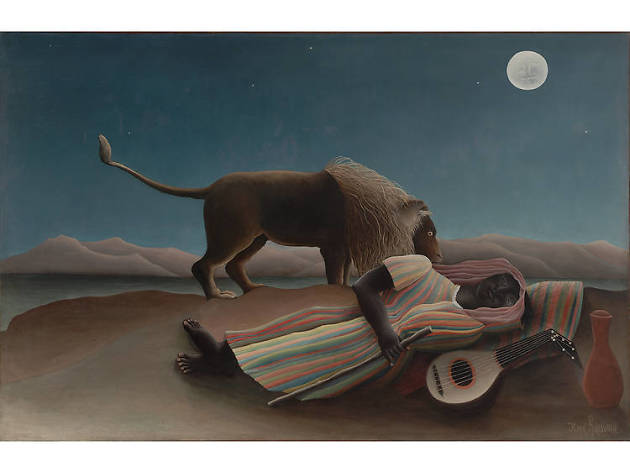 The most famous modern art to go see in NYC
Check out our select guide to the most famous modern art created during the 20th century
As any cursory exploration of the collections at MoMA, the Guggenheim and the Metropolitan Museum of Art will reveal, the 20th century represented a time of revolutionary upheaval in the history of art. Especially during the period from 1900 to 1950, movements from Cubism to Abstract Expressionism changed the way we looked at—and thought about—art. But if you're unfamiliar with the greatest achievements of the period, don't worry: We've got you covered with our select guide to famous modern art
Famous modern art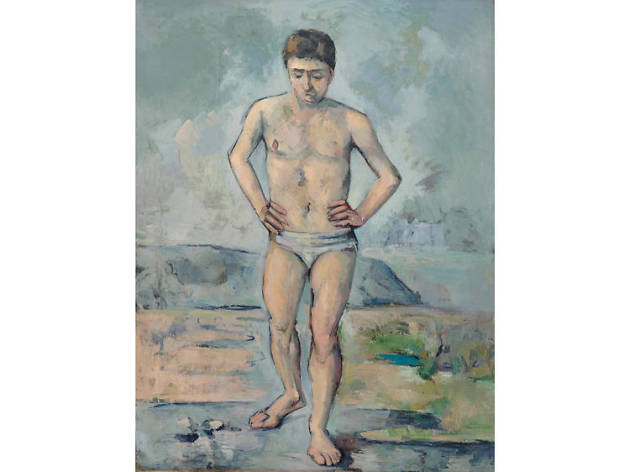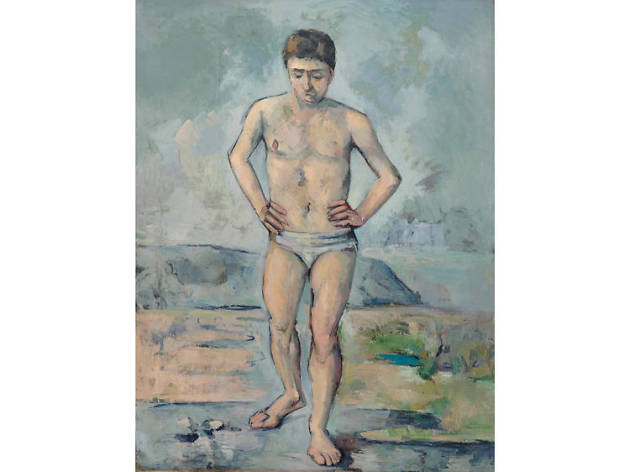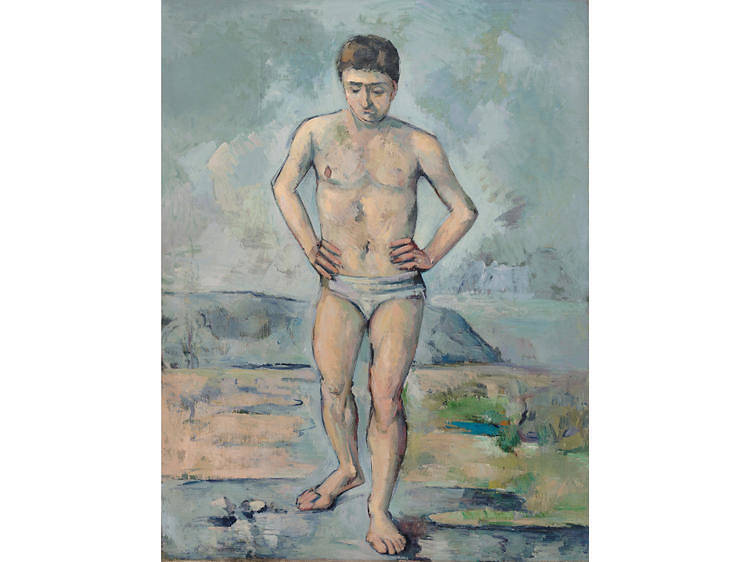 Photograph: Courtesy Museum of Modern Art, NY
1. Paul Cézanne The Bather, 1885
Cézanne's The Bather represents a balancing act between timeless subject matter and avant-garde technique. Monumental and yet decidedly unheroic, Cézanne's figure almost melds into the background.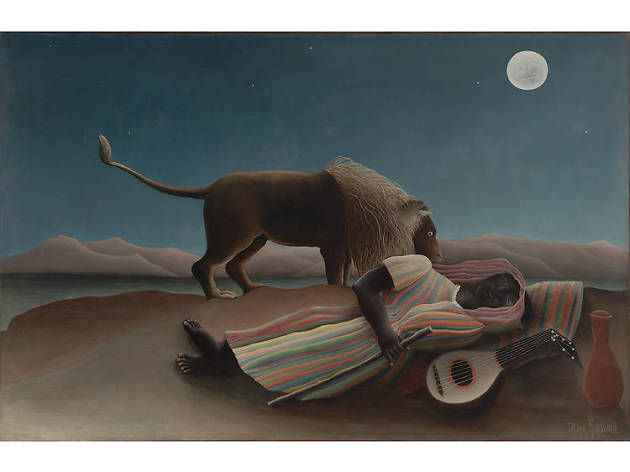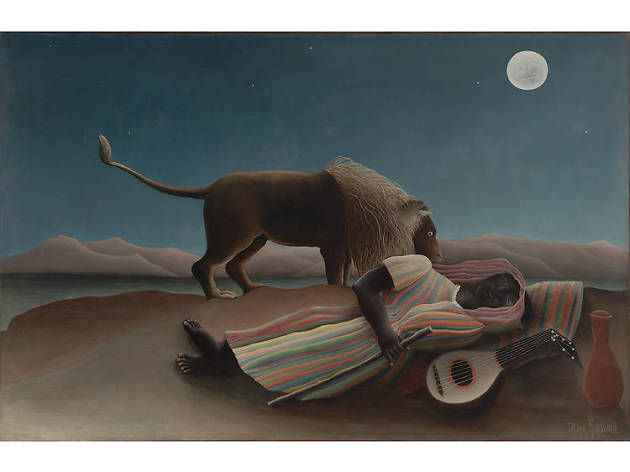 Photograph: Courtesy The Museum of Modern Art, NY
2. Henri Rousseau, The Sleeping Gypsy, 1897
A self-taught outsider artist who won the admiration of insider peers, Rousseau was a toll-collector-turned-painter whose work was discovered by Picasso at a sidewalk sale. In time, Rousseau's mix of dreamy naive figuration and exotic landscapes became one of the most recognizable styles in art.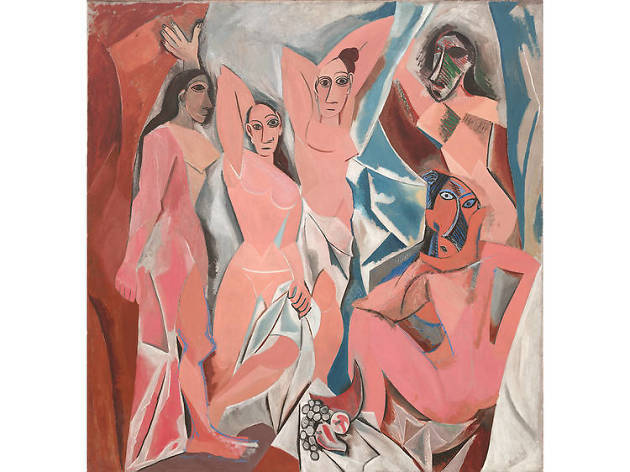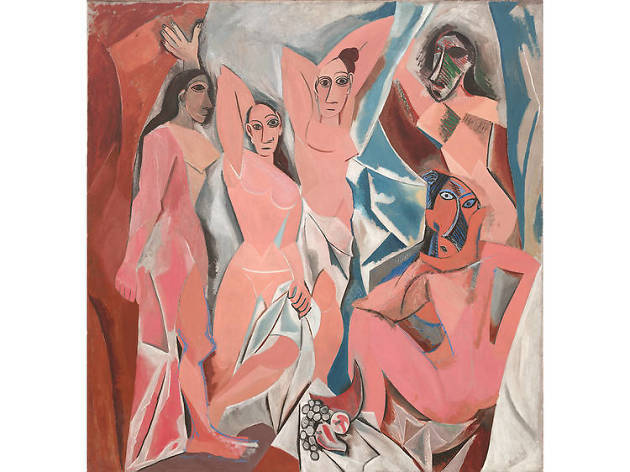 Photograph: Courtesy The Museum of Modern Art, NY/Estate of Pablo Picasso/ARS
3. Pablo Picasso, Les Demoiselles d'Avignon, 1907
Decisively breaking with the representational tradition of Western painting, Les Demoiselles d'Avignon represents the opening salvo of 20th-century modernism. Inspired by the African masks that Picasso had seen in Paris's ethnographic museum at the Palais du Trocadro, and by El Greco's painting, The Vision of Saint John, Les Demoiselles depicts a group of prostitutes in a brothel in his native Barcelona. Indeed, the titular "d'Avignon" refers to a street in Picasso's hometown that was famous for its cathouses.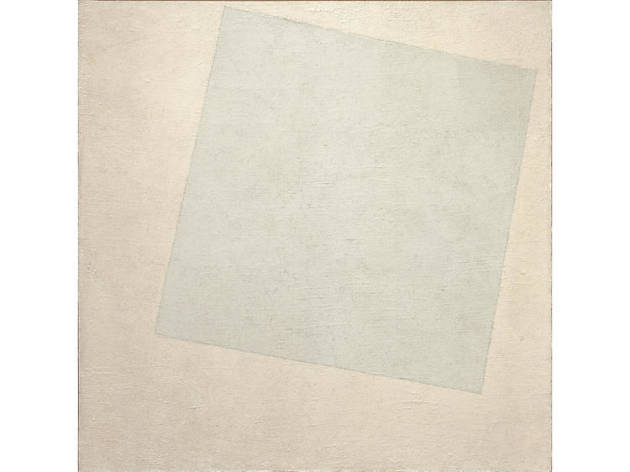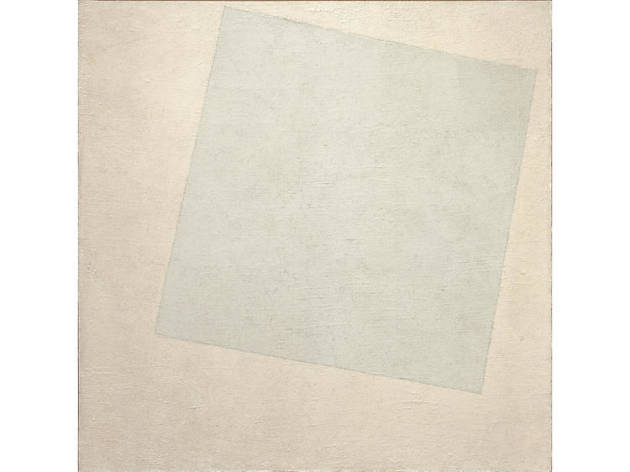 Photograph: Courtesy the Museum of Modern Art, NY
4. Kazimir Malevich, Suprematist Composition: White on White, 1918
Painted a century ago, White on White's radical nature continues to astonish. But as minimalistic as it is, Malevich's piece was really about the artist's belief that the Russian Revolution had ushered in a new age in which dialectical materialism would open a new road to spirituality. White on White, then, represents the ultimate expression of Malevich's search for transcendence.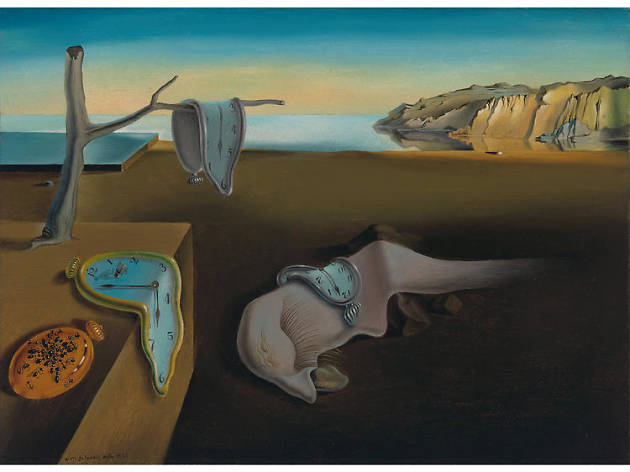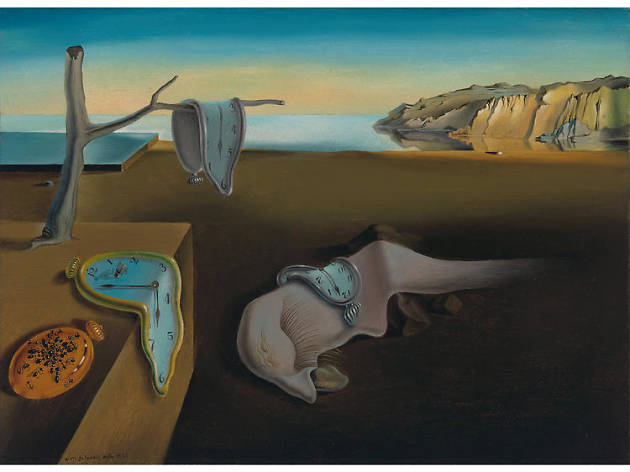 Photograph: Courtesy the Museum of Modern Art; NY. © 2015 Salvador Dalí; Gala-Salvador Dalí Foundation / ARS; New York
5. Salvador Dalí, The Persistence of Memory, 1931
Dalí described his work as "Hand-painted dream photographs," and certainly, this Surrealist masterpiece fits the bill with its melted watches and other enigmatic images intruding upon waking life. The coast of the artist's native Catalonia can be seen in the composition's background, while its center is occupied by a self-portrait in profile, stretched and flattened like a piece of Silly Putty.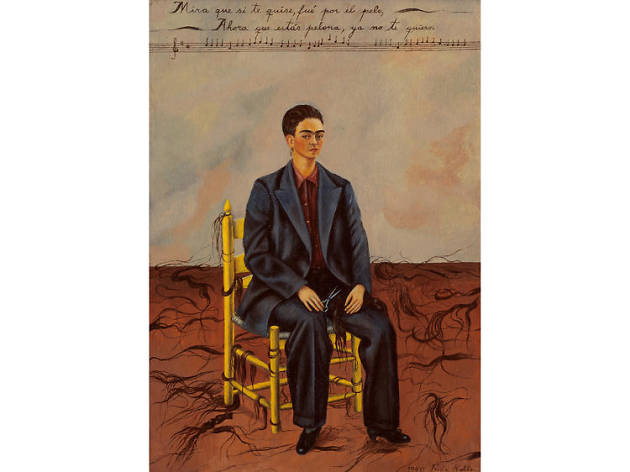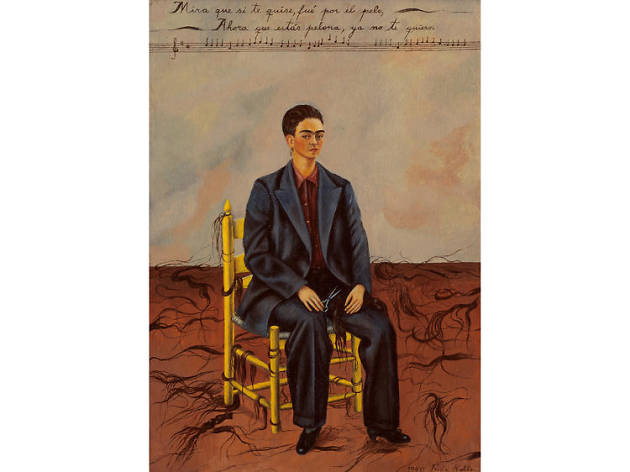 Photograph: Courtesy the Museum of Modern Art, NY, anco de México Diego Rivera Frida Kahlo Museums Trust/ARS
6. Frida Kahlo, Self-Portrait with Cropped Hair, 1940
This gender-bending self-portrait by the celebrated Mexican artist could be described as a monument to codependency. Prompted by the end of her stormy marriage to famed muralist and chronic philanderer Diego Rivera, the feminist icon depicts herself in a chair, hair shorn, in Rivera's clothes—signaling, as it were, an odd transformation into her ex-husband's likeness. Unable to quit Rivera, however, Kahlo remarried him the year following their divorce.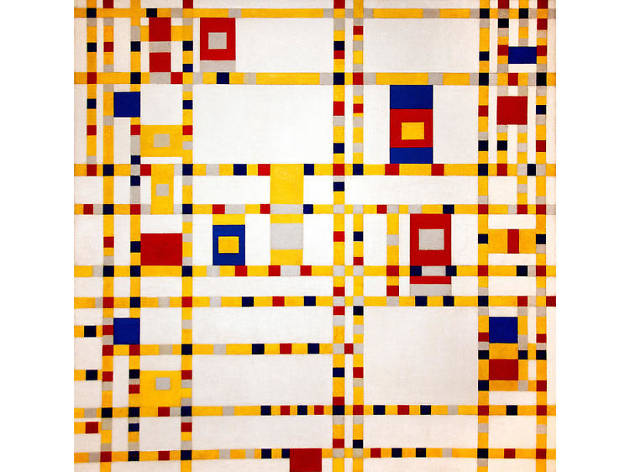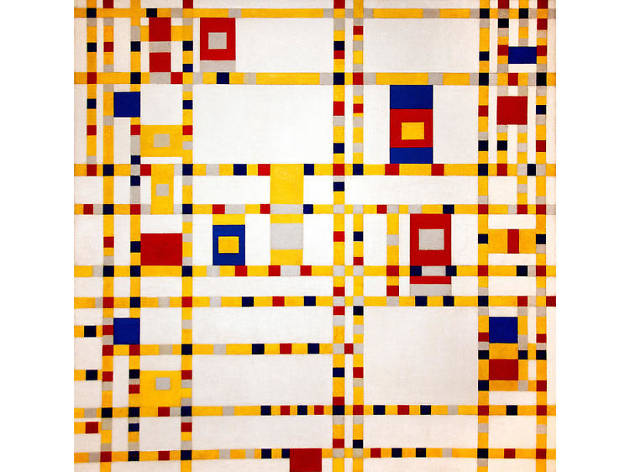 Peter Horree/Alamy
7. Piet Mondrian, Broadway Boogie Woogie, 1942–43
In 1940, Mondrian fled the Nazi invasion of his native Holland for New York, where he died four years later. Broadway Boogie Woogie, his second-to-last painting, is a love letter to his adopted home, inspired by jazz and the energy of Gotham's streets.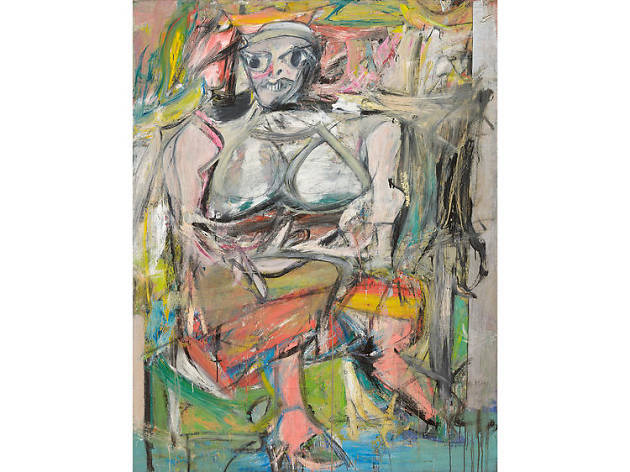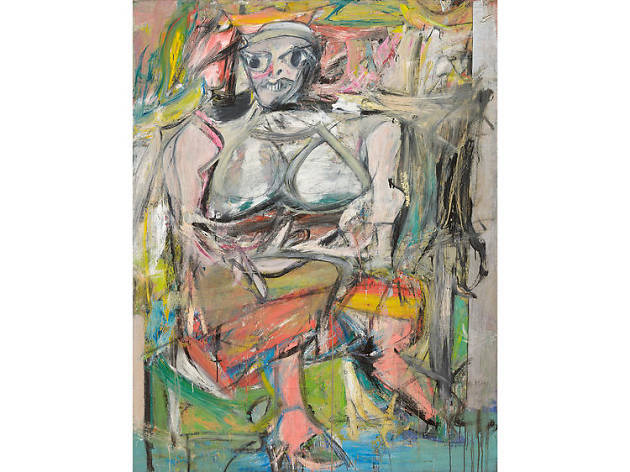 Photograph: Courtesy the Museum Of Modern Art, NY
8. Willem de Kooning, Woman I, 1950–52
"My eyes are up here" could be the subtitle of De Kooning's painting, in which he inserts a jokey interplay between his subject's enormous peepers and breasts. Limned with a violent flurry of brush marks, the piece is the artist's signature work.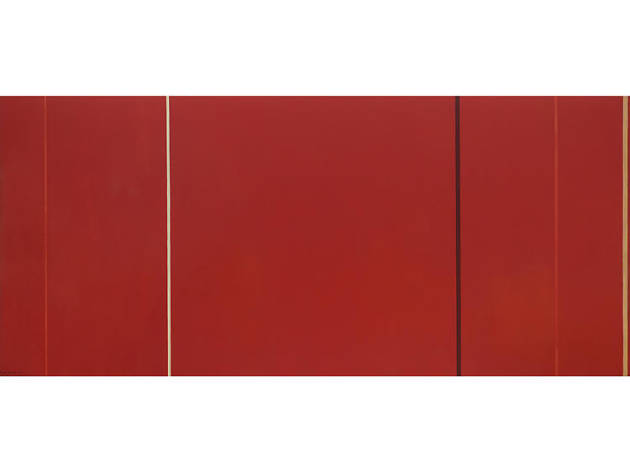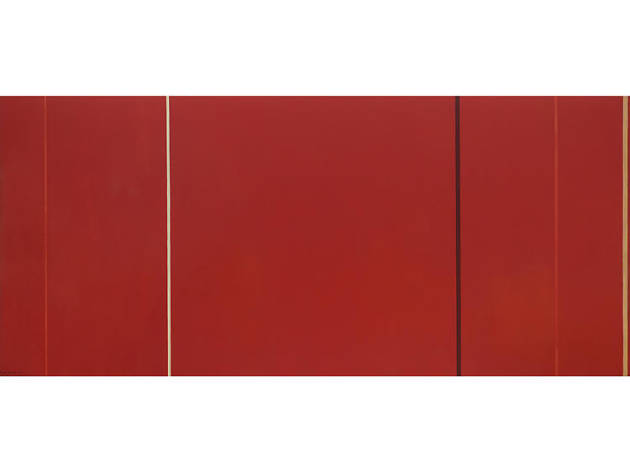 Photograph: Courtesy the Museum of Modern Art, NY, © 2015 Barnett Newman Foundation / Artists Rights Society (ARS), New York
9. Barnett Newman, Vir Heroicus Sublimis, 1950–51
Measuring 18 feet long and eight feet high, Vir Heroicus Sublimis (Latin for "man, heroic and sublime") was meant to overwhelm the viewer's senses with color. Unlike other AbEx classics, Newman's masterpiece isn't about the artist's emotions captured in a painterly gesture, but rather about the viewer's emotional response to the canvas.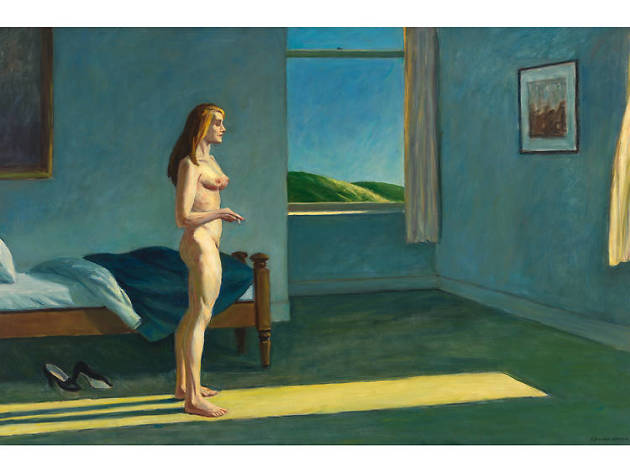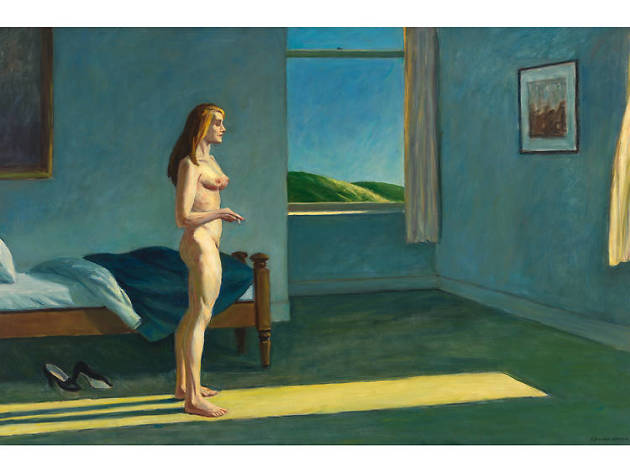 Photograph: Courtesy Whitney Museum NY
10. Edward Hopper, A Woman in the Sun, 1961
Created late in Hopper's career, this depiction of a starkly naked woman bathed in harsh daylight as she stands before a window conveys an air of loneliness and longing. Details like the cigarette in the her hand and her kicked-off high heels under the bed offer hints of a provocative backstory, but ultimately, A Woman in the Sun is a study of alienation and resignation.
Want to find more modern art in NYC?
Check out our guide to the top art museums in NYC, including free museum days