The Guggenheim New York museum guide
Consult our complete guide to the Solomon R. Guggenheim Museum, including ticketing information and more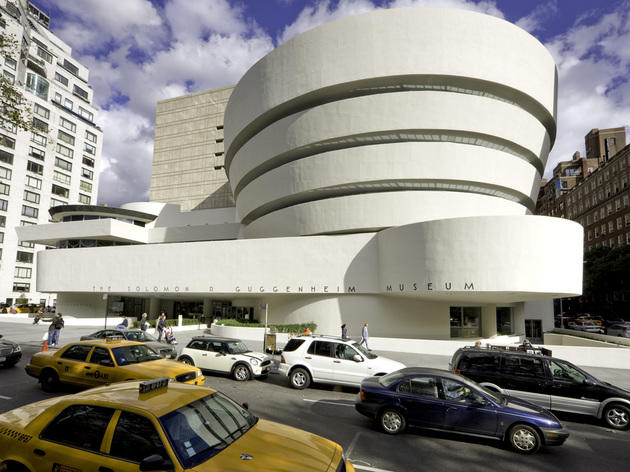 The Guggenheim New York Museum is as famous for its landmark building—designed by Frank Lloyd Wright and restored for its 50th birthday in 2009—as it is for its impressive collection and daring temporary art shows. The museum owns Peggy Guggenheim's trove of cubist, surrealist and abstract expressionist works, along with the Panza di Biumo Collection of American minimalist and conceptual art from the 1960s and '70s. In addition to works by Manet, Picasso, Chagall and Bourgeois, the Guggenheim Museum holds the largest collection of Kandinskys in the U.S. In 1992, the addition of a ten-story tower provided space for a sculpture gallery (with Central Park views), an auditorium, and restaurant the Wright. The structure is one of just two Frank Lloyd Wright commissions in Manhattan.
Where is the Guggenheim New York?
The museum is at 1071 5th Ave, between E 88th and E 89th Streets.
How do I get tickets to the Guggenheim New York?
Tickets can be purchased online at the Guggenheim website or at the museum entrance.
What's the best way to get to the Guggenheim New York?
Take the 4, 5, 6 to 86th St.
See a map of the Guggenheim New York
Visit the Guggenheim New York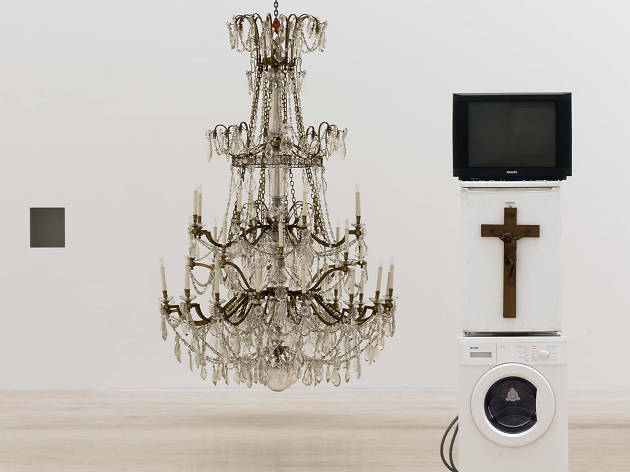 Best exhibitions, current and upcoming, at the Guggenheim Museum
New York City offers a veritable cornucopia of museums, including the Metropolitan Museum of Art, the Museum Modern Art (MoMA) and the Brooklyn Museum. But the Solomon R. Guggenheim Museum is arguably the only one that shows art inside a work of art in its own right—or rather Wright, as we are talking about the Gugg's famed nautilus shaped home on Fifth. Designed by original starchitect Frank Lloyd Wright, the building's stunning interior rotunda and oculus has made it one of the most iconic structures on the globe, though it also hosts a world-class collection of modern and contemporary art, as well as exhibits that include the annual Hugo Boss Prize show. There's much more in store as you'll discover by checking out our guide to the Guggenheim shows for fall and winter
Archive Guggenheim New York coverage