Heads up! We're working hard to be accurate – but these are unusual times, so please always check before heading out.
See photos of Piotr Uklanski's curated picks at the Met
Polish Conceptualist Piotr Uklanski searches the Met's holdings for connections separated by centuries
Piotr Uklanski says his work is based on things "you'd dismiss at first," which is another way of saying he borrows from low culture. His installations have included everything from a light-up disco floor to images of movie Nazis. Now he's dipping into high culture, thanks to the Metropolitan Museum of Art, which asked him to curate objects from its collection for an exhibit concurrent with a show featuring his own photos. Time Out New York asked the Polish Conceptualist to explain his picks, which seem to tell a story of love and death.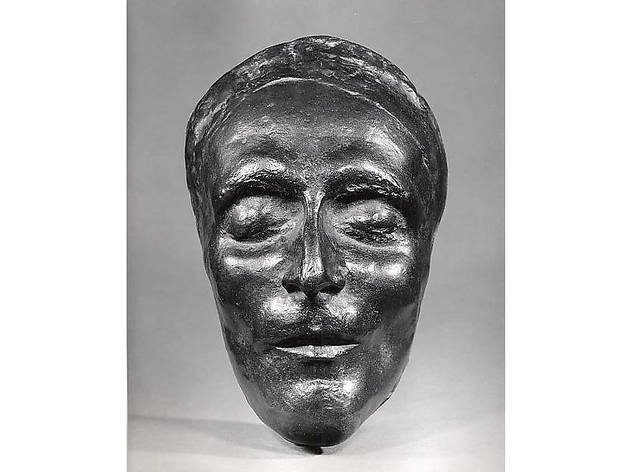 The Metropolitan Museum of Art
Moïse Kisling, Death Mask of Modigliani, 1920
"This death mask was done by one of Modigliani's artist friends. Actually, ten or 11 of his other friends came in and tried the same, but none of the results looked very good. They had no idea what they were doing. At the time, Modigliani wasn't well known enough to have a famous artist come in and cast a proper mask, so history has to settle for this. I liked this backstory because it wasn't so much about Modigliani himself, as about the guys who couldn't make his face."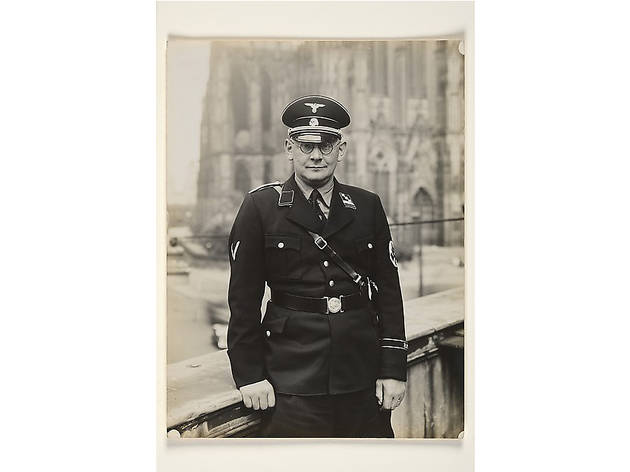 The Metropoltan Museum of Art
August Sander, SS Captain, 1937
"This image is from 1937, before the war, before the Austrian Anschluss and Czechoslovakia. It's a snapshot in Cologne, on a Sunday, taken in front of the cathedral there, and I think there's such an interesting contrast between this ordinary man and the horror he represents—or more correctly, the horror already taking place in some way. He's a Nazi officer who's being presented casually, not as some depiction of evil."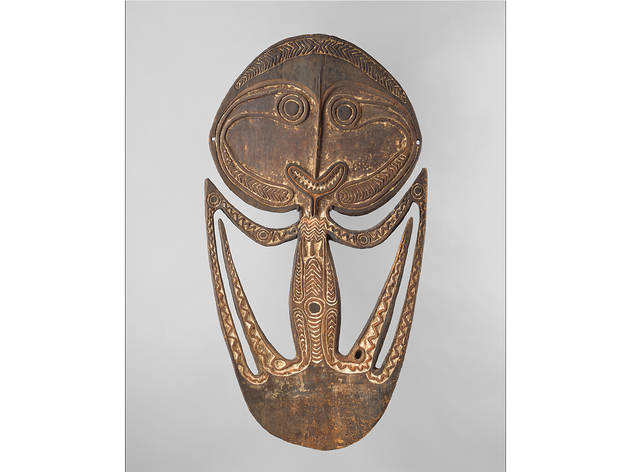 The Metropoltan Museum of Art
Skull Hook (Agiba), Late-19th-/early-20th century
"This project was challenging because you could walk into the Met and do a show about anything! But it seemed to me that museum collections have a lot to do with death, with memory, with remnants. That's how I found the theme of this show. This tribal piece is a hook used by warriors to hang the heads of their enemies after they cut them off. I like it because it's not a predictable representation of death."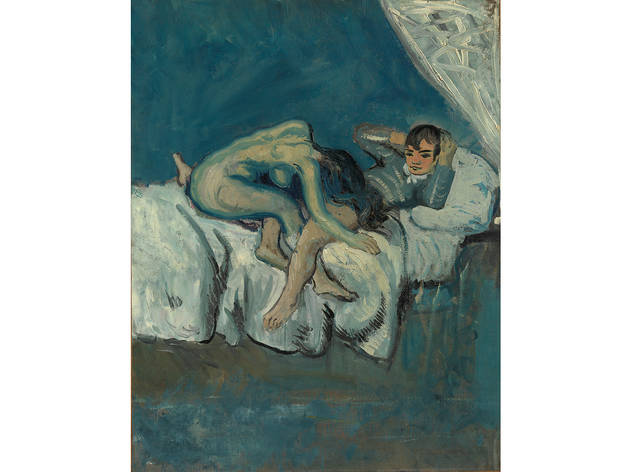 The Metropoltan Museum of Art
Pablo Picasso, Erotic Scene (La Douceur), 1903
"There's an interview with Picasso, asking him about this image, where he says something like, Oh, I've done worse. It's obscene, but it looks so tame from today's standpoint. Still, the Met usually doesn't show it. To me, the sex here seems very superficial. What's more interesting is this idea that when people have sex, it's like this choreography of bodies."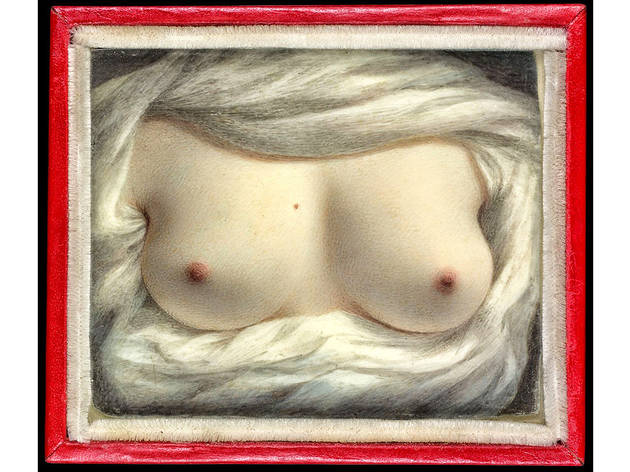 The Metropoltan Museum of Art
Sarah Goodridge, Beauty Revealed, 1828
"The Met needed this image back half way through the show. I still put it in because it's sort of like the first porn selfie. The artist had a long-distance relationship with her lover, an American senator. So she painted her breasts for him and sent it in a letter. She even put a mole on one breast."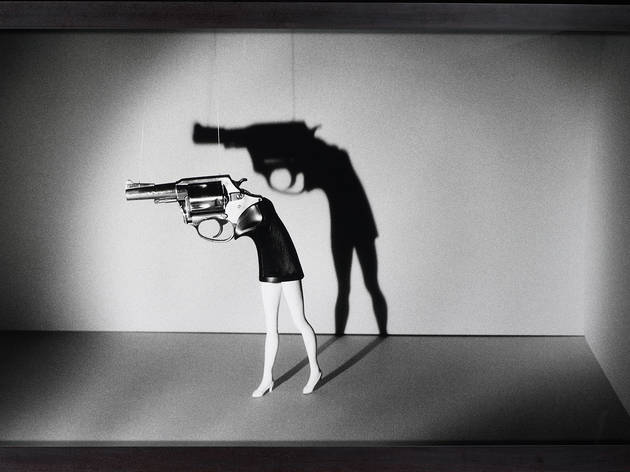 The Metropoltan Museum of Art
Laurie Simmons, Walking Gun, 1991
"I took satisfaction in having this image as the largest one on a wall with other guns. I wanted to include women photographers, because I thought it was important to have the presence of a female gaze. My priority wasn't a diversity of representation, though when you look through any collection, you'll see it reflects the politics of collecting. So I was also interested in that."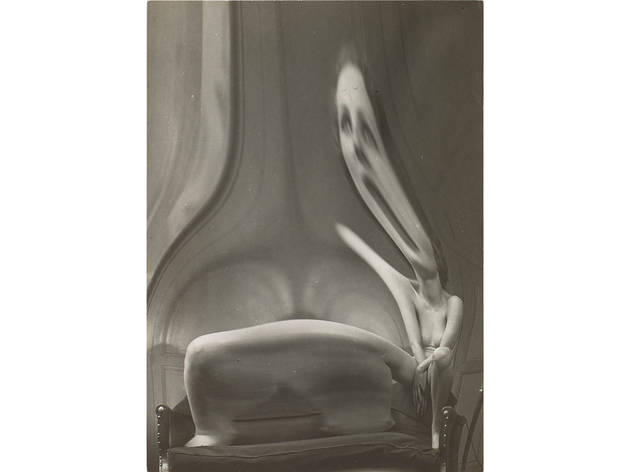 The Metropoltan Museum of Art
André Kertész, Distortion #51, 1933
"At the beginning of the last century, you had this idea of photography connected to the spirit world. So I chose this image, because it looks like a ghost. Kertész is usually thought of as a street photographer, like Brassaï, and he was. But he also did these distortions in the '30s by photographing a model reflected in a piece of Mylar. He's resisting this idea that photos are only about reality."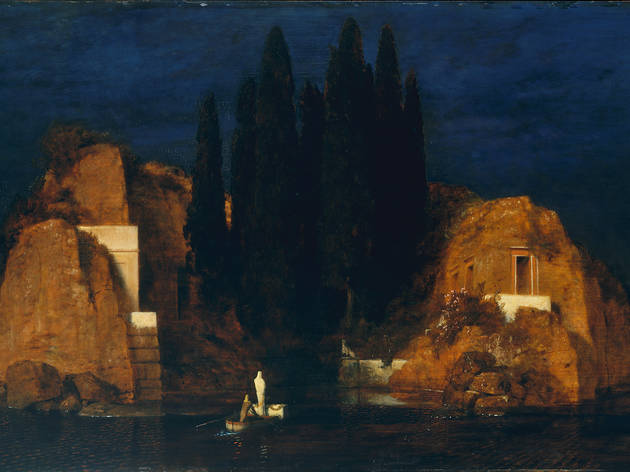 The Metropoltan Museum of Art
Arnold Böcklin, Island of the Dead, 1880
"This is a 19th century portrayal of what death may or not be like, in a kind of gaudy or over the top way, I think. But it also contains this whole vocabulary of poetry—the image of an island and a river—that yes it comes from mythology like the story of boatman on the river Styx. But right now it seems so distanced to us, so it's a bit magical and a bit ridiculous at the same time. It shows us what to hope for, maybe, in death."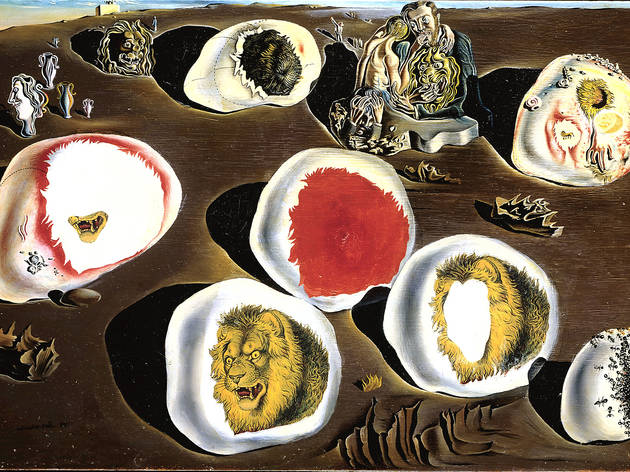 The Metropoltan Museum of Art
Salvador Dalí, The Accommodations of Desire, 1929
"When Dalí was working on this painting, he was in love with Paul Éluard's wife, Gala, who later became his muse. But she was married to Éluard at the time, so this painting is about Dalí's desire for her, and sort of represents him being in pain. It's about an unfulfilled desired that actually became fulfilled because in the end, Dalí got Gala. It's also interesting to me because Dalí is an artist who combines the worst with the best, so I was thrilled that I could give him a bit of a nod."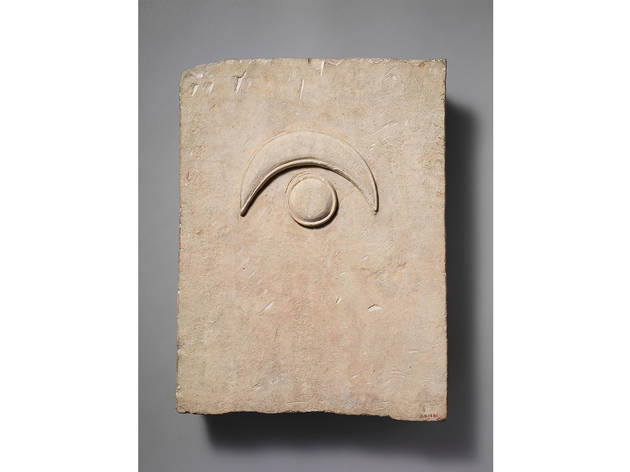 The Metropoltan Museum of Art
Fragment of a limestone funerary stele with a disk and a crescent
"I was interested in how the museum contains so many bits that we're left with, that we're trying to make a story out of. So I like that sort of fragment where we have part of head or an eye, like in this Greco-Roman object, and we try to figure it out. The museum couldn't really tell if it's a moon crescent or something else. It's a tomb stone, that much they know, but it's so old it's almost inconceivable that this could be an abstracted eyelid—but it could be!"
See the exhibition
The artist creates an installation with objects selected from the Met's holdings, all of them intertwined with the themes of Eros and Thanatos.
This Polish bad-boy artist who calls New York home specializes in works that tweak artistic conventions and taste. His best-known efforts include a Saturday Night Fever–style disco dance floor presented as a minimalist sculpture and a series of photos depicting Hollywood-movie Nazis.