Heads up! We're working hard to be accurate – but these are unusual times, so please always check before heading out.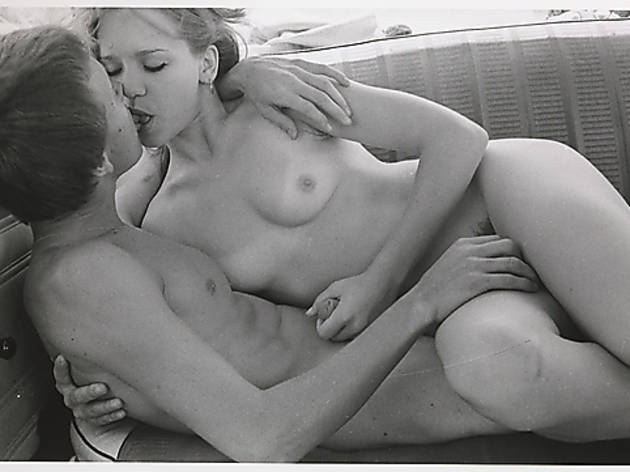 1/10
Photograph: Collection of the Metropolitan Museum of Art
Larry Clark, Untitled, from "Teenage Lust" "Naked Before the Camera"The Metropolitan Museum of Art, through Sept 9The role of the nude as a photographic subject is surveyed in this collection show.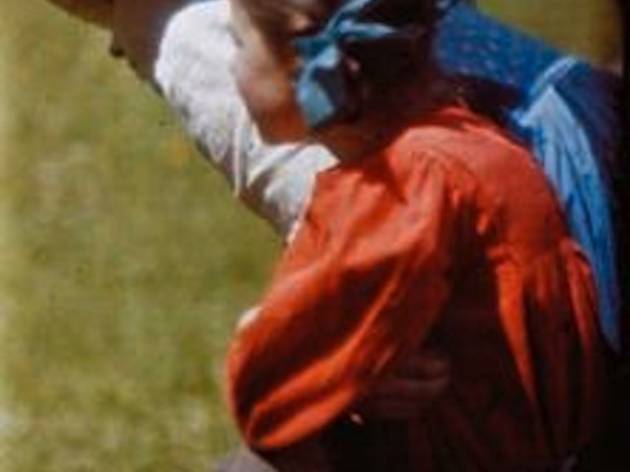 2/10
Photograph: Österreichische Nationalbibliothek
Heinrich Kuehn, Edeltrude and Lotte "Heinrich Kuehn and His American Circle: Alfred Stieglitz and Edward Steichen"Neue Galerie New York, through Aug 27Though not as well known as either of the Americans mentioned in the show's title, the Austrian Kuehn (1866–1944) was an influential figure in the development of fine-art photography. He was one of the medium's first experimenters with early color-film technologies like Autochrome, which gave his pictorialist landscapes and portraiture a particularly haunting, evanescent quality.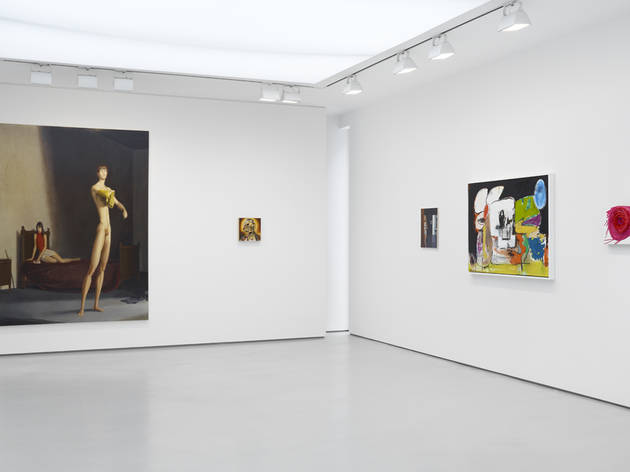 3/10
Photograph: Courtesy Greenberg Van Doren
Installation view of "Breed" at Greenberg Van Doren "Breed"Greenberg Van Doren Gallery, through Aug 24 This group show looks to break down the barrier between the audio and visual worlds. The exhibit, which features figurative and representational paintings by Duncan Hannah, Erika Keck and Eddie Martinez, investigates the complementary relationship of vision and sound, dividing the works into "pianissimo" and "fortissimo" components.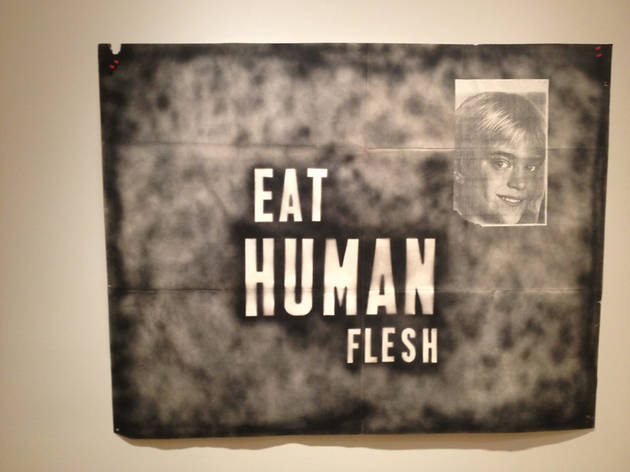 4/10
Photograph: Courtesy the artist
Mark Flood, Eat Human Flesh Mark Flood, "The Hateful Years"Luxembourg & Dayan, through Sept 29For more than 30 years now, artist Mark Flood has been working in Houston, creating memorably daft mixed-media text paintings and collage remixes of cigarette ads and gossip magazine covers—all of which in some way takes the pulse of that heart of darkness called middle America. This survey focuses on a particularly fruitful period for his work, the 1980s: the decade of Reagan and the beginning of the country's out-of-control swerve to the right.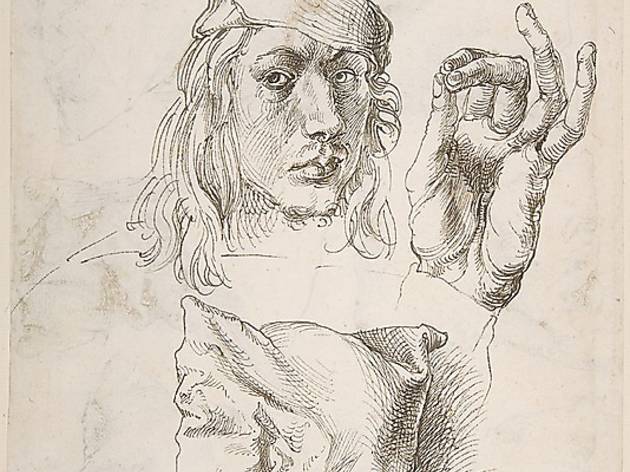 5/10
Photograph: Collection of the Metropolitan Museum of Art
Albrecht Dürer, Self-portrait, Study of a Hand and a Pillow "Dürer and Beyond: Central European Drawings in the Metropolitan Museum of Art, 1400–1700"The Metropolitan Museum of Art, through Sept 3The Met breaks out some of its holdings in drawings, from the Northern Renaissance to the dawn of the Enlightenment. On offer are works by Dürer and Hans Holbein the Elder, among others.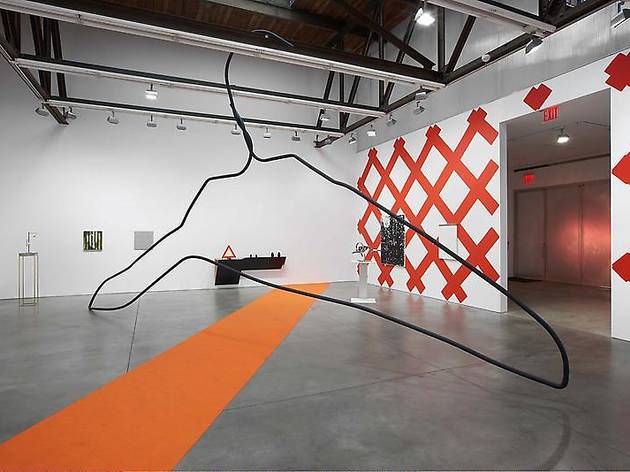 6/10
Photograph: Courtesy Luhring Augustine
Installation view of "Painting In Space" at Luhring Augustine "Painting in Space" Luhring Augustine, through Aug 17This roundup of big-name talents, including Mark di Suvero, Tony Oursler and Lawrence Weiner, is meant to benefit the Center for Curatorial Studies at Bard College, which is celebrating its 20th year. CCS Bard's executive director, Tom Eccles, and graduate-program director, Johanna Burton, handle the curatorial duties.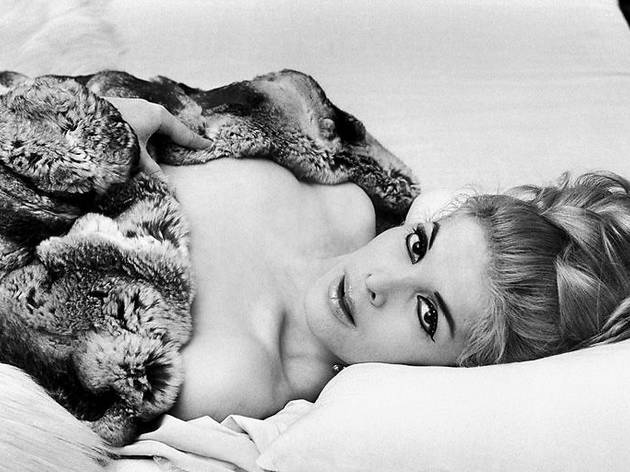 7/10
Photograph: © Christer Strömholm/Stromholm Estate
Christer Strömholm, Belinda Christer Strömholm, "Les Amies de Place Blanche"International Center of Photography, through Sept 2Swedish photographer Strömholm documents 1960s femininity in Paris with an intriguing twist:  His photos depict transsexual prostitutes, struggling to save money for sex-change operations. The images reveal intimate moments that allowed the girls to portray the identities they sought.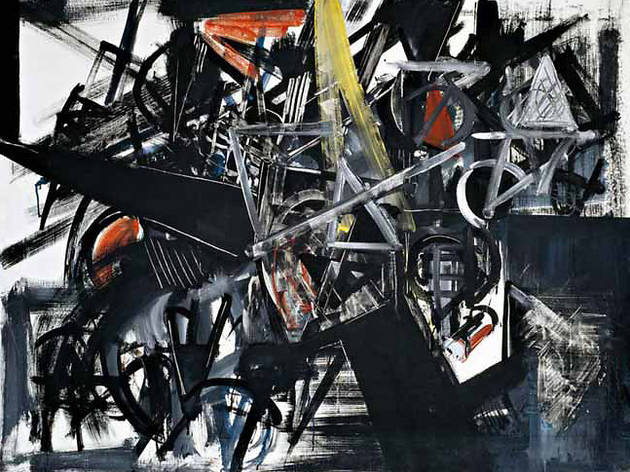 8/10
Photograph: David Heald/Solomon R. Guggenheim Museum
Emilio Vedova, Image of Time "Art of Another Kind: International Abstraction and the Guggenheim"Solomon R. Guggenheim Museum, through Sept 12Say "Abstract Expressionism" and most people think of New York in the 1940s and '50s, when a drunken Jackson Pollock pissed into Peggy Guggenheim's fireplace and Willem de Kooning painted his feral women. But as this collection show demonstrates, AbEx was simply part of a worldwide transformation of abstract art that took place in the years following World War II. The Guggenheim puts things in perspective, hanging the work of Pollock and De Kooning alongside examples by such lesser-known but equally innovative artists as Karel Appel, Eduardo Chillida and Takeo Yamaguchi, among others.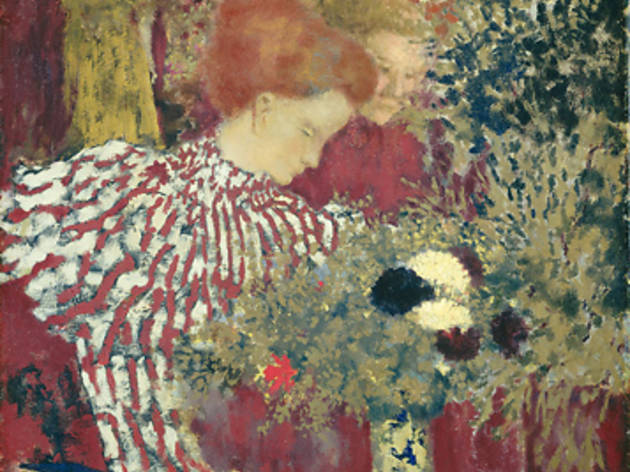 9/10
Photograph: The National Gallery of Art
Edouard Vuillard, Woman in a Striped Dress "Edouard Vuillard: A Painter and His Muses, 1890-1940"The Jewish Museum, through Sept 23Like his contemporary Pierre Bonnard, Vuillard (1868–1940) is best known for urbane interior scenes radiating a sublime stillness that gives them a timeless quality. This show brings together 50 of his works, with an eye toward the artist's important relationships with Jewish clients and patrons in late-19th-century Paris.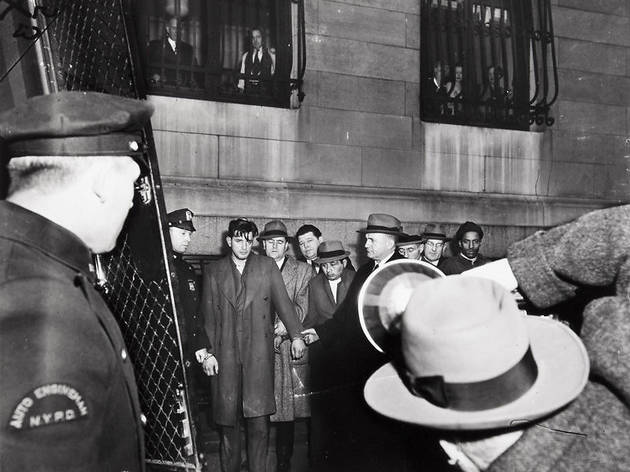 10/10
Photograph: © Weegee/International Center of Photography
Weegee, Line-Up for Night Court "Weegee: Murder Is My Business"International Center of Photography, through Sept 2Tabloid culture and film noir are both indebted to the photographs of Weegee (1899–1968), one of the medium's iconic names. Born Arthur Fellig in Austria, Weegee started out as a freelance press photographer on the Lower East Side, covering the police beat. But his knack for self-promotion and images of lurid crime scenes and other sensationalist subjects, usually taken at night with a flash, set him apart. His photos became part of New York City's mythic self-image, collected by institutions like the Museum of Modern Art and embraced by Hollywood. This show covers Weegee in his prime, during the crucial years 1935 to 1946, as Gotham emerged from the Great Depression and plunged into the Second World War.
Ten art shows you should see
Catch these top exhibitions.