Heads up! We're working hard to be accurate – but these are unusual times, so please always check before heading out.
The Armory Show blows up with more than 160 exhibitors (slide show)
Take our exclusive tour of the fair and the latest in contemporary art
This weekend, the art world's version of March Madness arrives in the form of Armory Arts Week, a four-day orgy of art fairs, some nine in all this year. At the center stands the Armory Show, which bestows its name on the annual invasion of galleries from around the world. The brainchild of four dealers—Colin de Land, Pat Hearn, Matthew Marks and Paul Morris—the event was launched in 1994 as a kind of let's-put-on-a-show affair, where young dealers took up rooms at the Gramercy Park Hotel to present their wares. It's since exploded into one of the largest fairs in the world. More than 160 galleries are participating this year, split between Piers 92 and 94 in sections devoted to contemporary and historical modern art. But while the point is to provide one-stop shopping for collectors, there's tons of art to see. So if you want to find out what's going in art today under one roof, there's no better place. And if you can't make it, you can still check out the highlights in our exclusive tour of the show.
RECOMMENDED: Full coverage of the Armory Show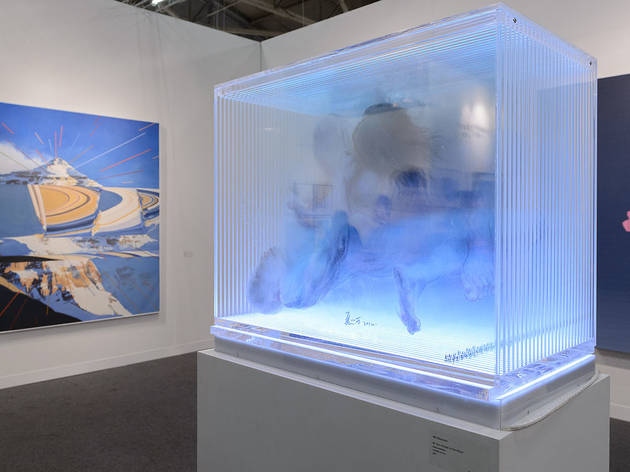 Photograph: Filip Wolak
Two People in the Water, Xia Xiaowan, Tang Contemporary Art, Beijing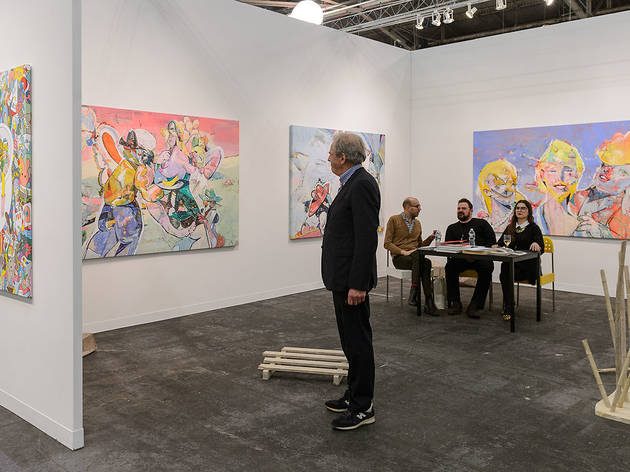 Photograph: Filip Wolak
The Breeder, Alexandros Vasmoulakis, Athens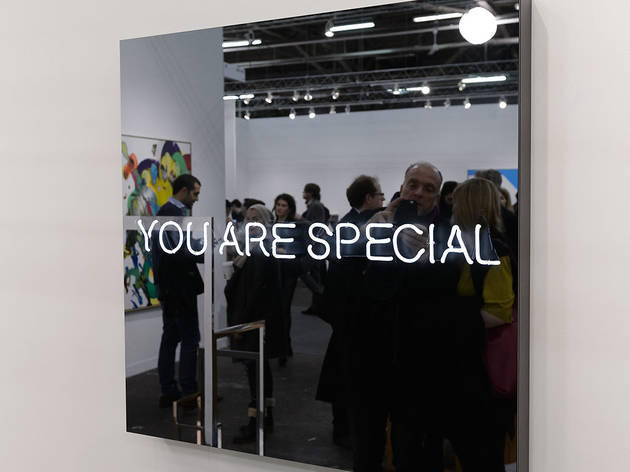 Photograph: Filip Wolak
You Are Special, Jeppe Hein, Johann Konig, Berlin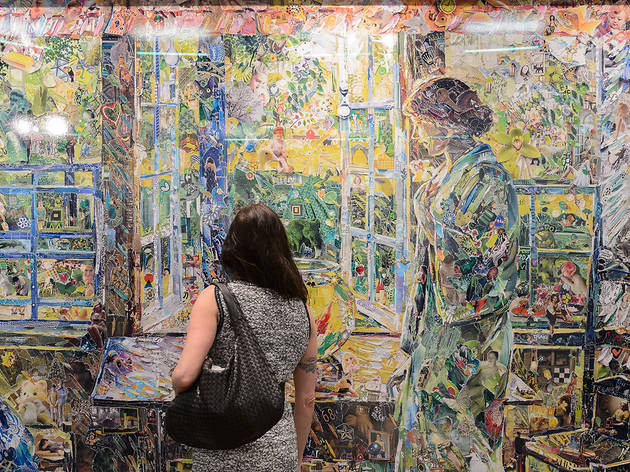 Photograph: Filip Wolak
The Goldfish Window, after Childe Hassam, Vik Muniz, Ben Brown Fine Arts, London, Hong Kong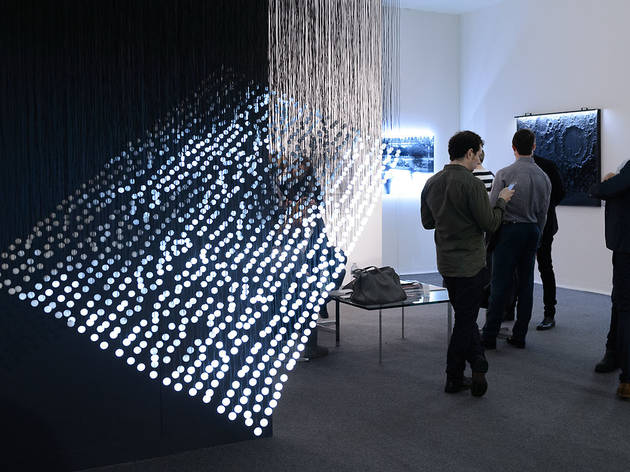 Photograph: Filip Wolak
Jim Campbell, Bryce Wolkowitz Gallery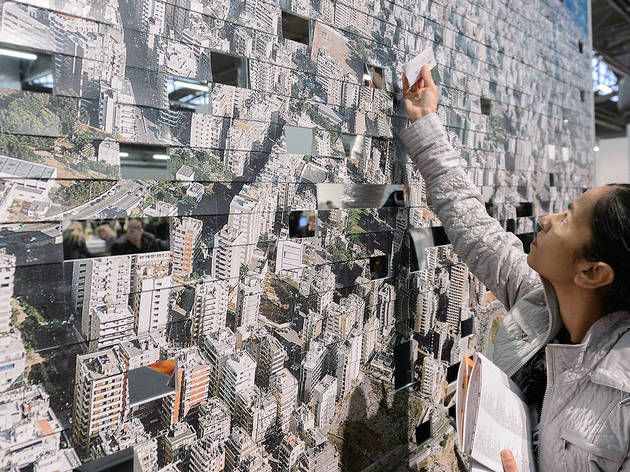 Photograph: Filip Wolak
Circle of Confusion, Joana Hadjithomas and Khalil Joreige, CRG Gallery, NYC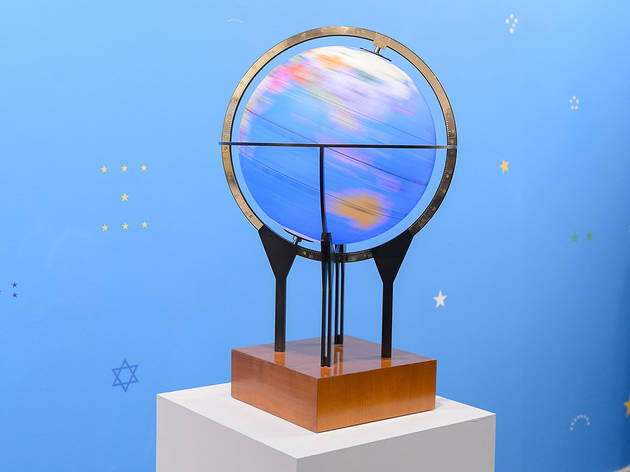 Photograph: Filip Wolak
Souvenir, Faycal Baghriche, Taymour Grahne Gallery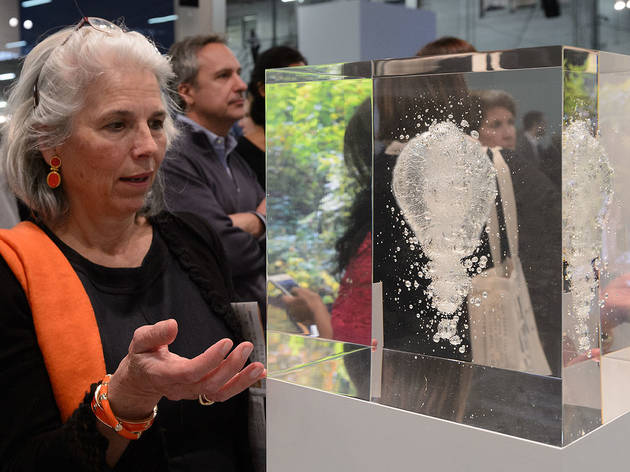 Photograph: Filip Wolak
In Mind III, Anish Kapoor, Lisson Gallery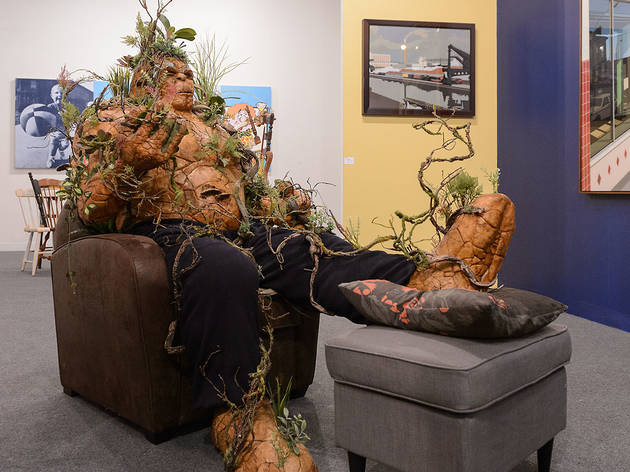 Photograph: Filip Wolak
A Very Old Thing, Gilles Barbier, Galerie Vallois, Paris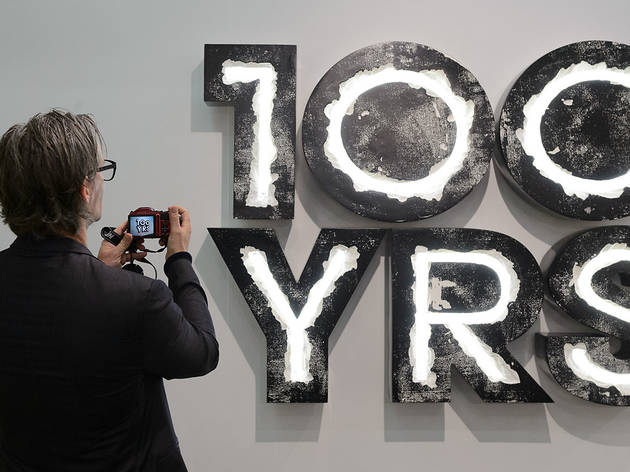 Photograph: Filip Wolak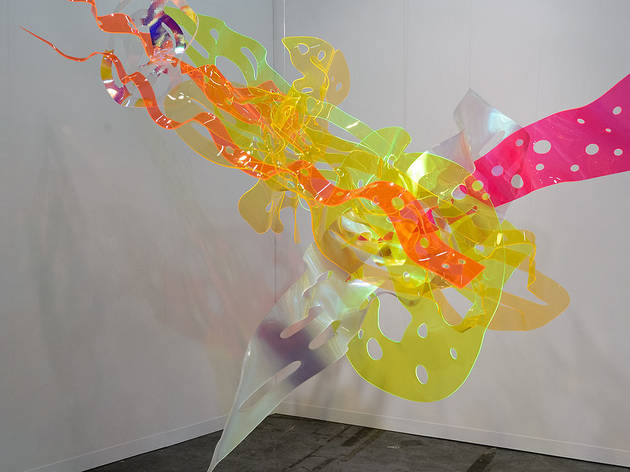 Photograph: Filip Wolak
Toylim, Berta Fischer, James Fuentes, NYC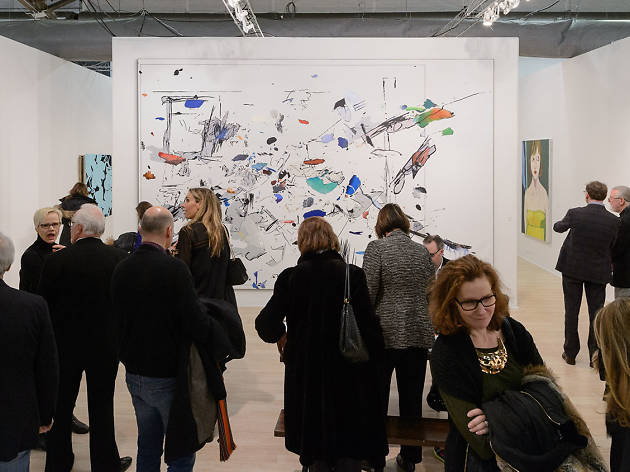 Photograph: Filip Wolak
Secundino Hernandez, Galerie Forsblom, Helsinki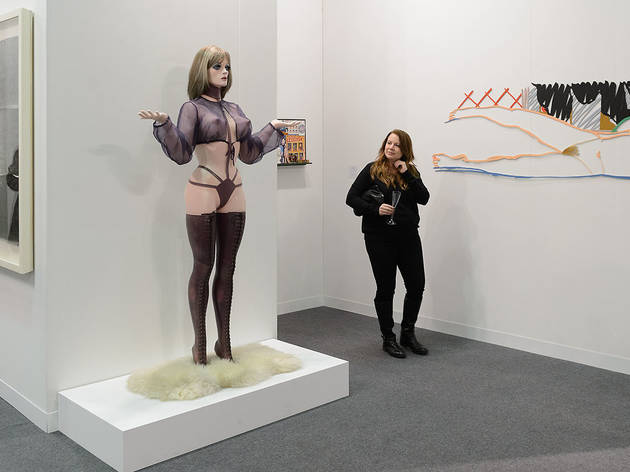 Photograph: Filip Wolak
Hatstand, Anish Kapoor and Rosemary Reclining with Motherwell, Anish Kapoor, Wetterling Gallery, Stockholm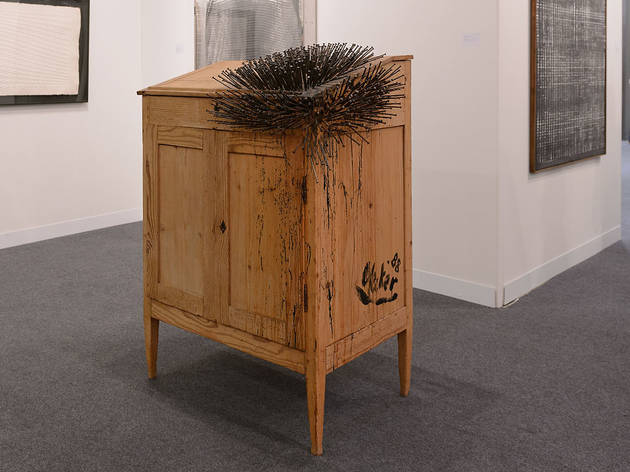 Photograph: Filip Wolak
Stehpult, Gunther Uecker, Beck & Eggeling, Dusseldorf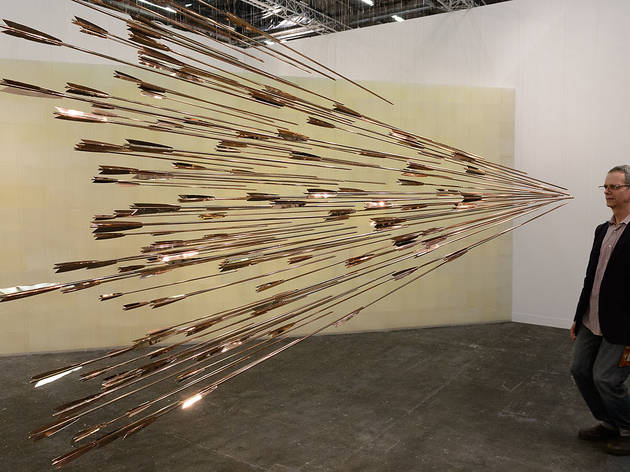 Photograph: Filip Wolak
Glenn Kaino, Honor Fraser Gallery, Los Angeles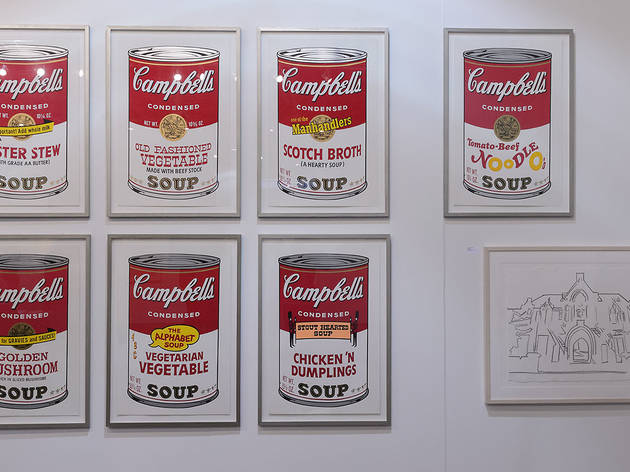 Photograph: Filip Wolak
Campbell's Soup II, Vorburg, Andy Warhol, Galerie Michael Schultz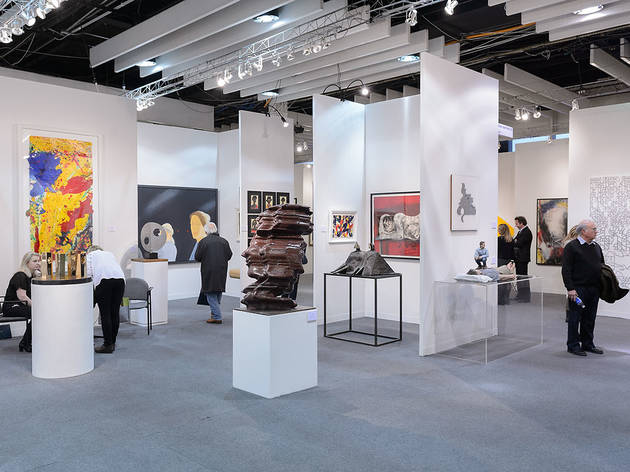 Photograph: Filip Wolak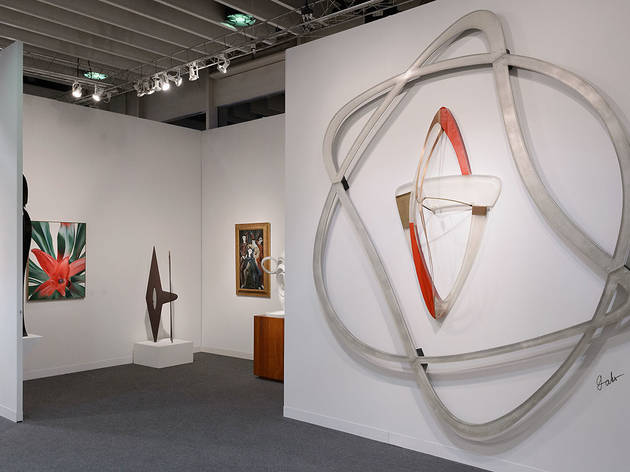 Photograph: Filip Wolak
Bas Relief for the US Rubber Company Building, Naum Gabo, Gerald Peters Gallery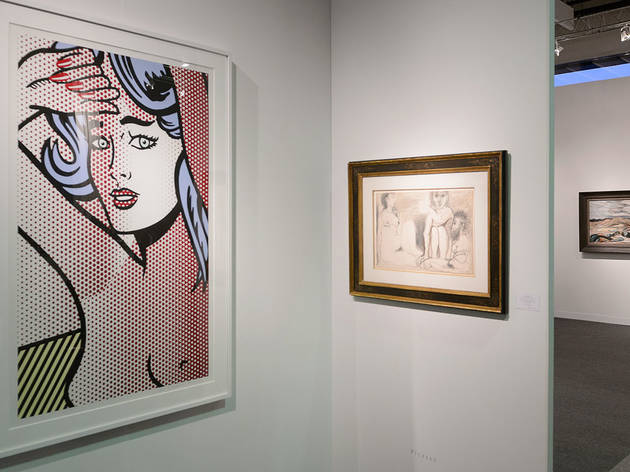 Photograph: Filip Wolak
Nude with Blue Hair, Roy Lichtenstein, and Trois Personnages Nus Asis, Pablo Picasso, Leslie Smith Gallery, Amsterdam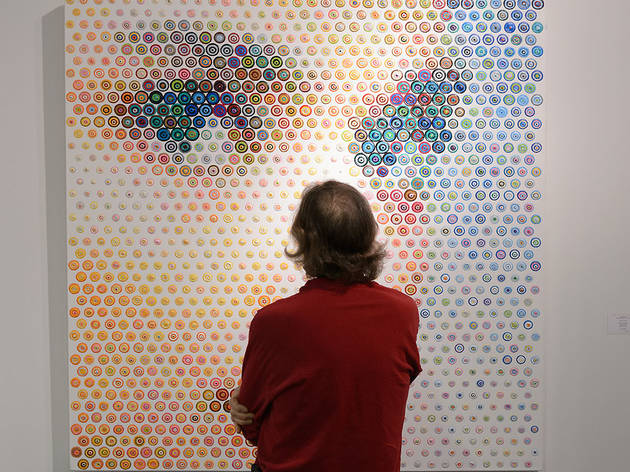 Photograph: Filip Wolak
Audrey, Gavin Rain, Leslie Smith Gallery, Amsterdam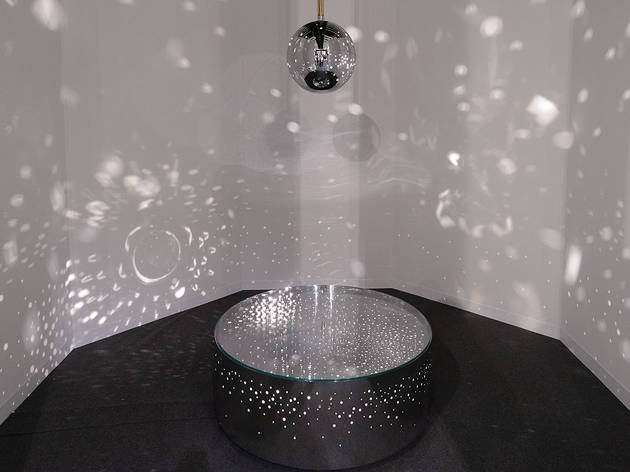 Photograph: Filip Wolak
Light Ballet, Otto Piene, Moeller Fine Art, NY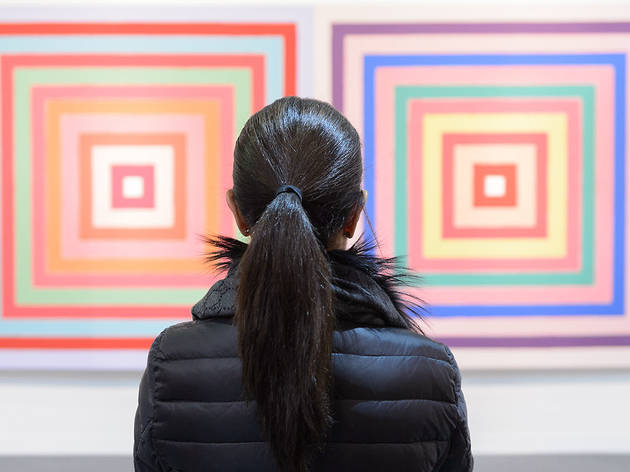 Photograph: Filip Wolak
Double Concentric Squares, Otto Piene and Simon Capstick, Dale Fine Art, NY