This awe-inducing art will be at MoMA PS1's Warm Up (slide show)
Feast your eyes on renderings of the massive art installation that has been selected to accompany the Long Island City museum's summer dance parties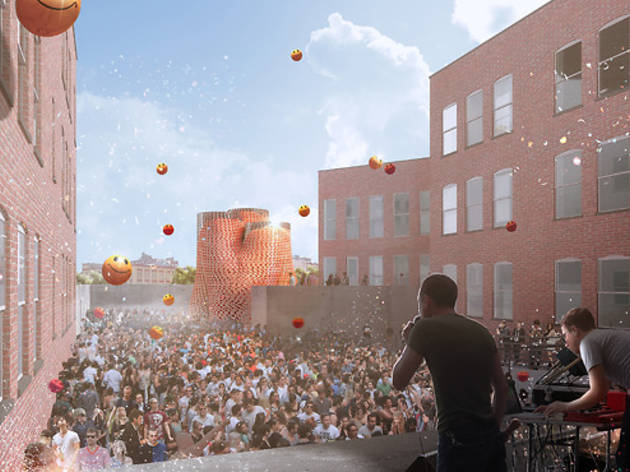 1/7
Rendering courtesy the Living
Rendering of the Living's Hy-Fi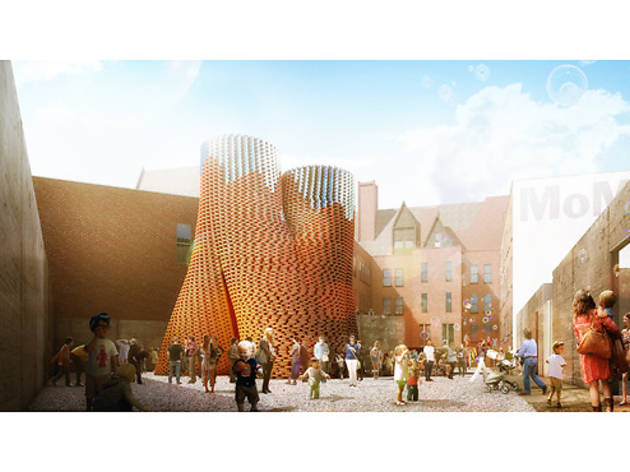 2/7
Rendering courtesy the Living
Rendering of the Living's Hy-Fi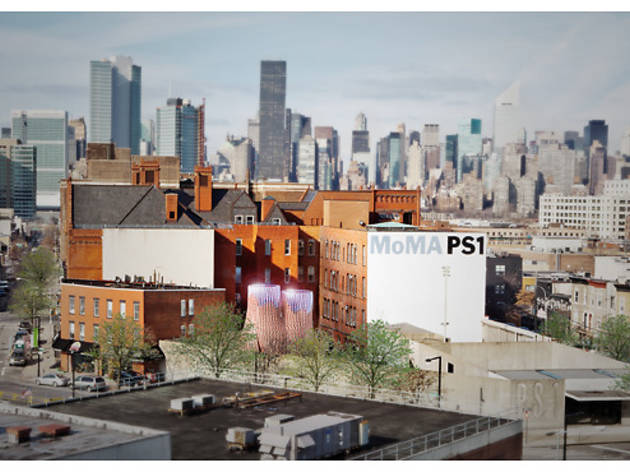 3/7
Rendering courtesy the Living
Rendering of the Living's Hy-Fi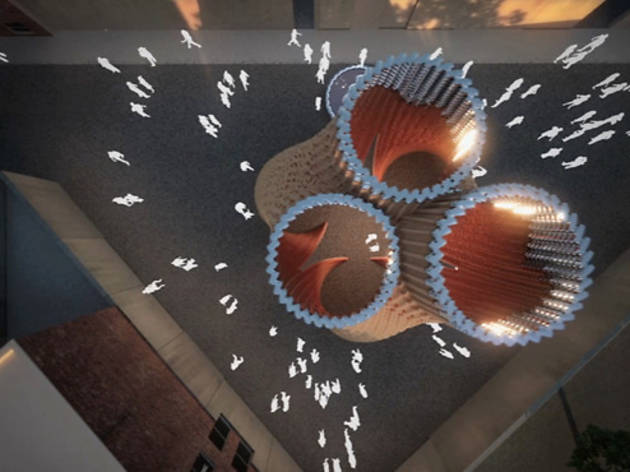 4/7
Rendering courtesy the Living
Rendering of the Living's Hy-Fi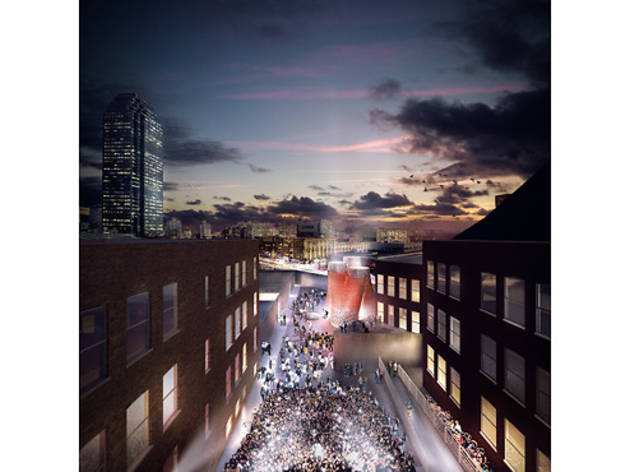 5/7
Rendering courtesy the Living
Rendering of the Living's Hy-Fi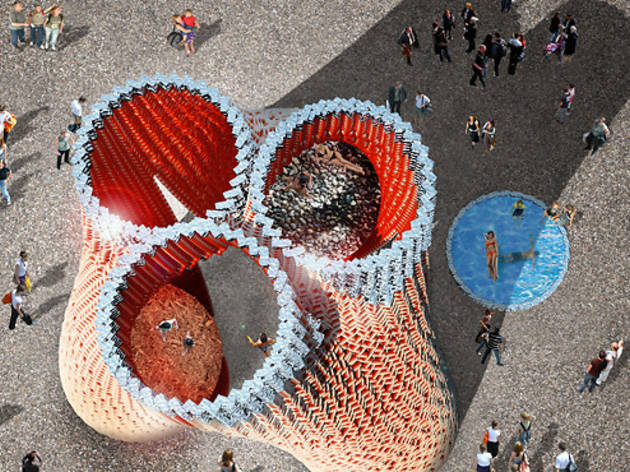 6/7
Rendering courtesy the Living
Rendering of the Living's Hy-Fi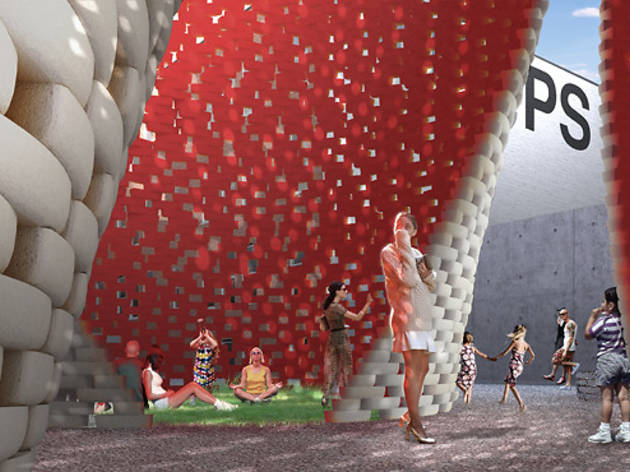 7/7
Rendering courtesy the Living
Rendering of the Living's Hy-Fi
Like a ray of hope on one of winter's darkest days, the art installation that will take over MoMA PS1's courtyard for Warm Up has been announced, reminding us that summer will one day return. As per usual, the Long Island City museum has selected a creative piece that addresses environmental issues as part of the its Young Architects Program. This year's winner is called Hy-Fi, by emerging firm the Living.
RECOMMENDED: Full guide to MoMA PS1 Warm Up
The structure is a 100-percent-organic circular tower; since it is constructed of bricks made out of cornstalks and living root structures, it's pretty much waste-, energy- and carbon-emissions–free. Plus, the temporary installation will provide shade, cool views inside and out, and refreshing air by drawing in colder air at the bottom and expelling hot air at the top ('cause heat rises—get it?).
Visitors will be able to check out the installation when Warm Up kicks off in June. We'll be anxiously waiting for the series's reliably spectacular music lineup to be released, which usually happens in May. In the meantime, click through the renderings above and dream of the warmer days ahead.