Heads up! We're working hard to be accurate – but these are unusual times, so please always check before heading out.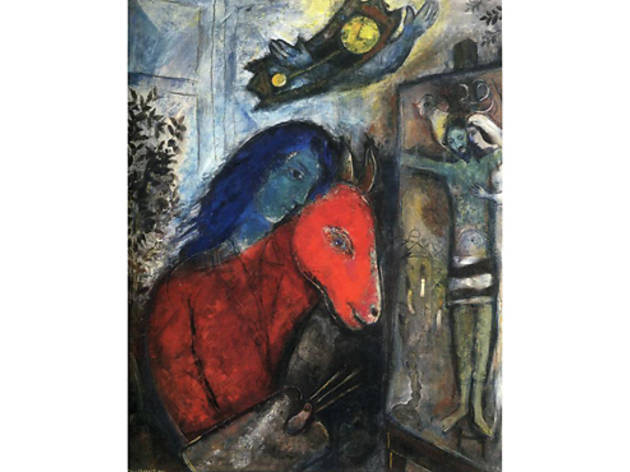 1/5
Photograph: © 2013 Artists Rights Society (ARS)
"Chagall: Love, War, and Exile" at The Jewish MuseumThis survey focuses on the work that Marc Chagall (1887–1985) produced in the 1930s and '40s—a period during which he fled Nazi-occupied Europe for New York and lost his wife three years later. The paintings here show Chagall grappling with the rise of fascism, the outbreak of World War II and his immense grief over his wife's death. Sun 15-Feb 2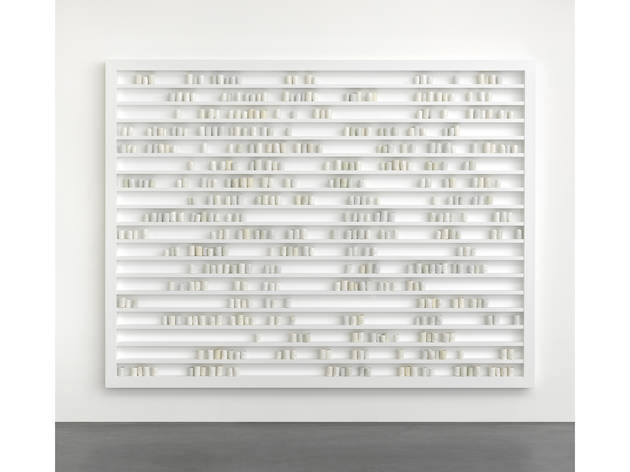 2/5
Photograph: Mike Bruce
Edmund de Waal, "Atemwende" at Gagosian GalleryDe Waal, the son of a Dutch businessman and a native of Nottingham, England, is a quintuple threat: best-selling author (The Hare with Amber Eyes), curator, critic, art historian and ceramic artist known for elegant, minimalist arrangements of small clay cylinders. These are usually produced by the dozens, fired in the same monochromatic glaze and exhibited within matching, purpose-built cases. The work's tension derives in part from the contrast between the sharp geometric edges of the displays and the evident imperfections of the cylinders, which are shaped on the potter's wheel to give each a distinct identity. The overall result suggests cuneiform tablets, or perhaps beads on an abacus, as there is indeed a calculated sense of order, reminiscent of a code or story of some sort. Remarkably, this is De Waal's first exhibition in New York, and features more of his signature forms, finished, this time, in black with gilt edging. Thu 12–Oct 19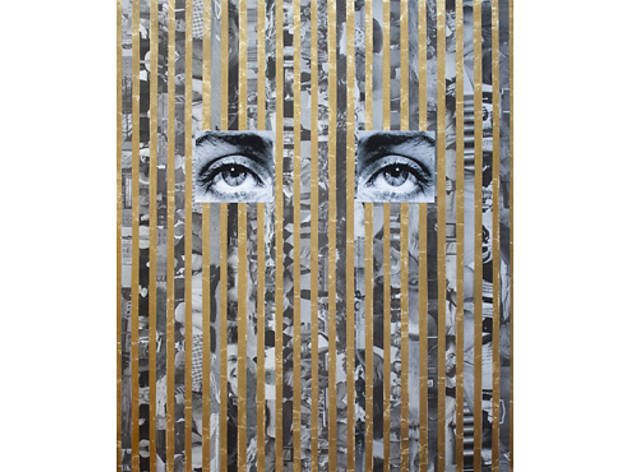 3/5
Photograph: Courtesy the artist and Bortolami Gallery
"New Photography 2013" at Museum of Modern ArtThis latest installment of MoMA's showcase for contemporary photographic talent includes works by Adam Broomberg, Oliver Chanarin, Brendan Fowler, Annette Kelm, Lisa Oppenheim, Anna Ostoya, Josephine Pryde and Eileen Quinlan. Sat 14-Jan 6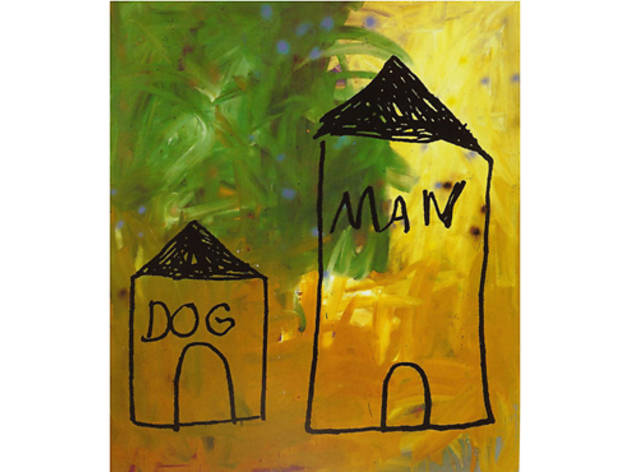 4/5
Walter Dahn, "4th Time Around/(My Back Pages)" at Venus Over ManhattanDahn's punky, rock & roll sensibility made him something of a standout among the wave of German Neo-Expressionist artists who hit New York in the 1980s. One of his early admirers was Richard Prince, who curates this three-decade survey of Dahn's production, which includes paintings, sculptures and "anti-silkscreens": a love letter from one bad-boy artist to another. Thu 12–Oct 26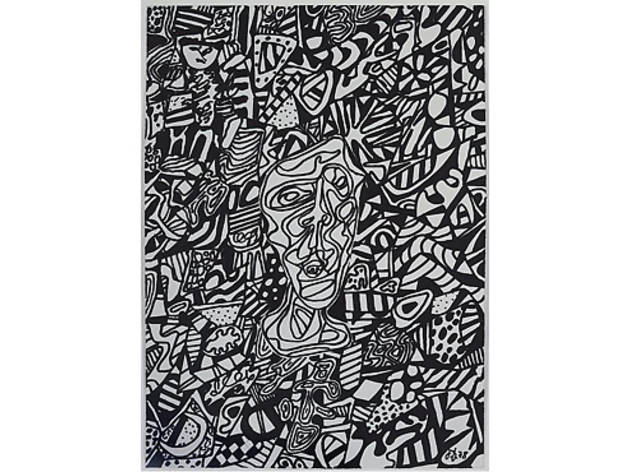 5/5
Photograph: Courtesy Pace Gallery
"Jean Dubuffet: Excursions en no man's space" at Pace GalleryDubuffet (1901–1985) created these works on paper during the final decade of his life, and in them one can see all the career hallmarks of the noted postwar French painter and sculptor, most notably his blend of figuration and abstraction, as well his interest in outsider art, which he labeled Art Brut. Through Oct 26
Top five shows: Sept 12–18, 2013
The best of the week in art.