Public-art walk
Explore four interactive artworks in Battery Park.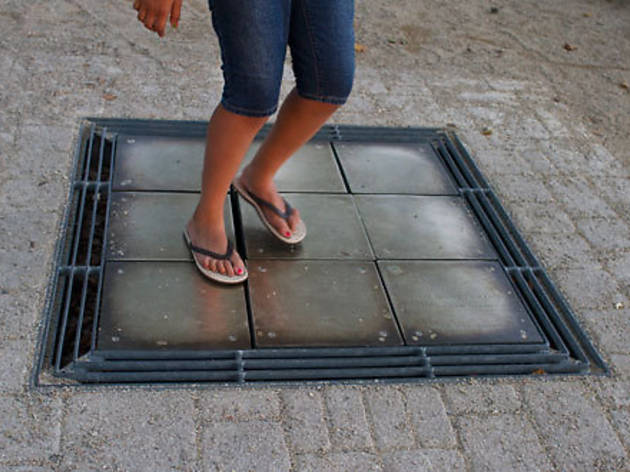 1/7
Photograph: Caroline Voagen Nelson
2/7
Photograph: Eman Nader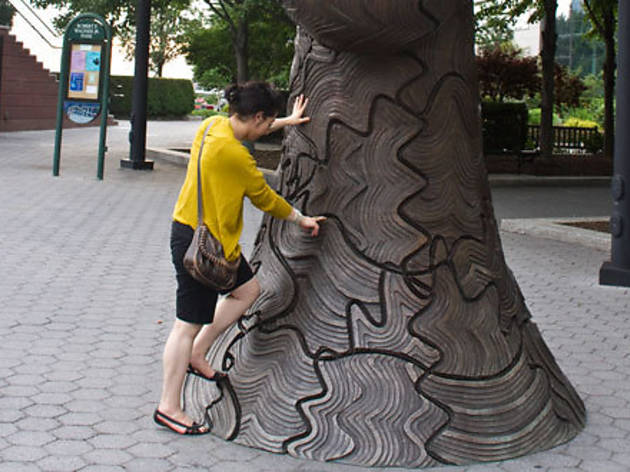 3/7
Photograph: Caroline Voagen Nelson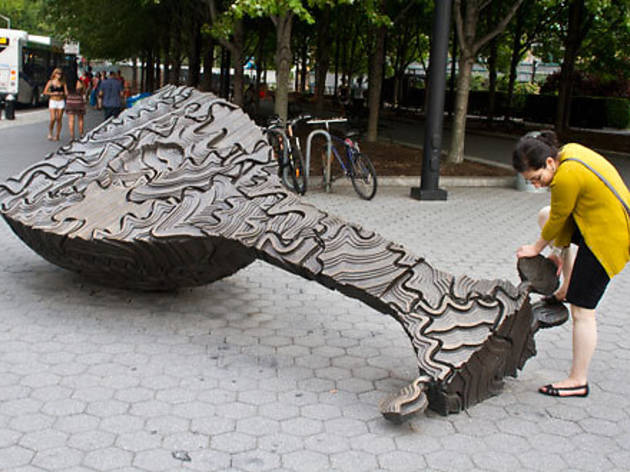 4/7
Photograph: Caroline Voagen Nelson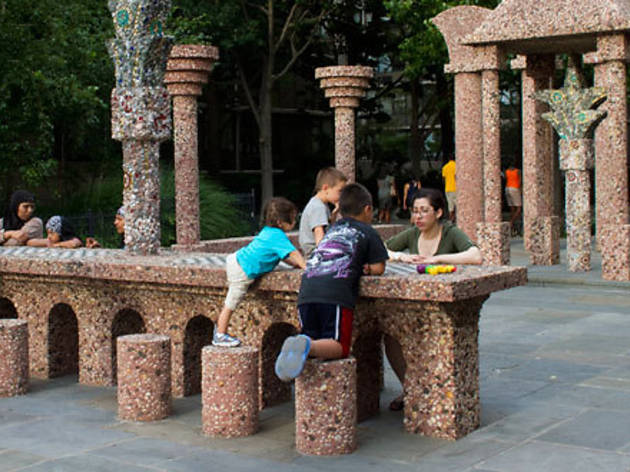 5/7
Photograph: Caroline Voagen Nelson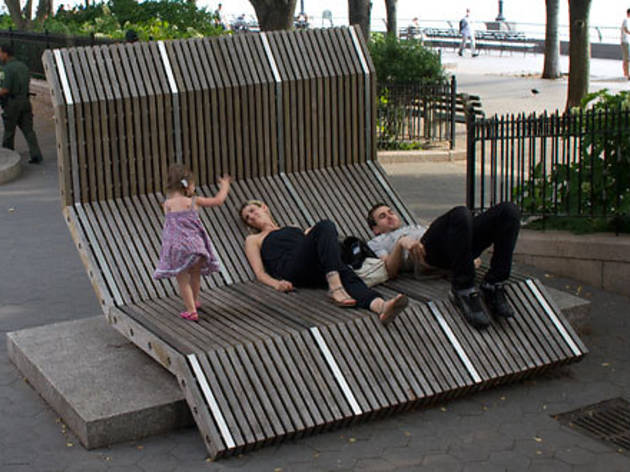 6/7
Photograph: Caroline Voagen Nelson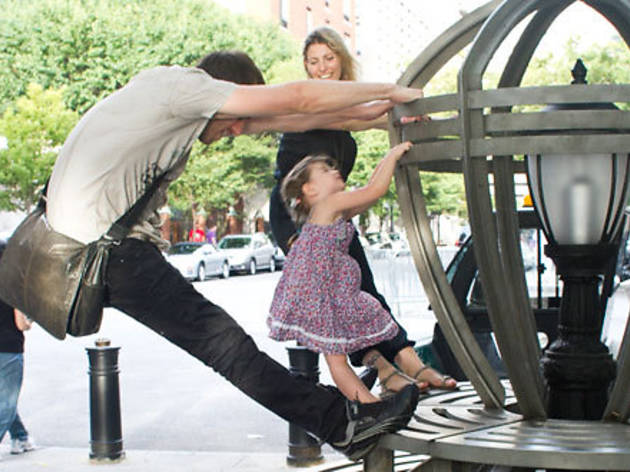 7/7
Photograph: Caroline Voagen Nelson
Start: South end of Battery Park, opposite 17 State St
End: Rector Park
Time: 1.5 hours
Distance: 2 miles
1 There's loads of interactive art in Battery Park; cut through the southwest end, where you'll find Battery Gardens restaurant. On the ground, a few feet from the eatery's entrance, peep Dance Chimes, a set of pentatonic metal tiles designed by Alfons van Leggelo. Hop on the squares Dance Dance Revolution--style to create your own original song. Then reward yourself for all that exercise with a lemongrass-ginger iced tea ($4) or Thai iced coffee ($3) from the Battery Bosque's Fatty 'Cue Kiosk(Battery Park, just east of Castle Clinton), the new barbecue outpost from Zak Pelaccio's crew.
2 Walk north to Robert F. Wagner Jr. Park, and you'll come across Tony Cragg's Resonating Bodies. The enormous, intricately carved lute and tuba look like they're intended for a giant musician, but you can pretend to play them or run your hands over the grooves that twist across their surfaces; the artist hoped that these details would inspire the viewer to touch his work. Before moving on, climb the stairs to the Park Pavilion for a view of Lady Liberty.
3 Make your way toward the waterfront, and turn right onto the tree-lined Esplanade, which runs the length of Battery Park City. Stop at The Upper Room(Albany St at the Esplanade), sculptor Ned Smyth's open-air Egyptian temple. Crafted from pinkish concrete dimpled with round stones, the shrine features a long stone table, on which you can use whatever coins you have in your pockets to test your checkers skills on four inlaid game boards.
4 Just past Rector Park, marked by the futuristic steel-and-bronze Rector Gate, you'll find Sitting/Stance(West Thames St at the Esplanade) by Richard Artschwager, three types of seats that play with dimensions. The first component—a short, stumpy steel street lamp surrounded by an abstract metal bench and table—is easy to miss (the artist intended for it to be integrated into the street). Next is a granite throne, which is much easier to spot. Two huge wood deck chairs, each of which could fit you and three friends, round out the creative trio.
View Larger Map
You might also like
See more in Walks & Tours