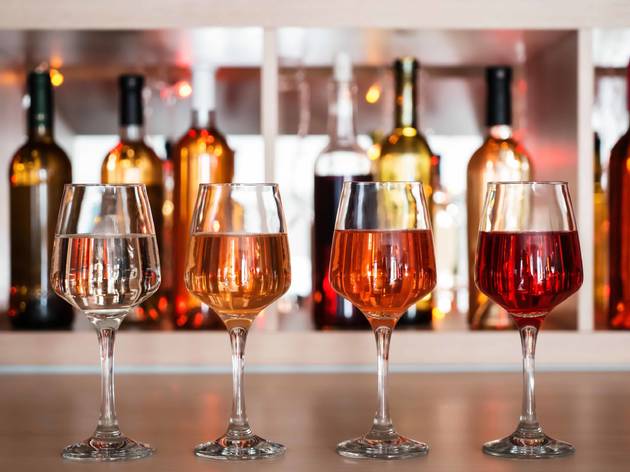 The coolest wine shops in NYC
These NYC wine shops are so cool you'll want to bring a bottle back home
If there's anything we all need more of right about now, it's wine, so hit up the hippest wine shops around the city and bring a bottle home. Whether you're looking for a Netflix-and-chill kind of night or hosting a lowkey dinner party with your pod, staying in doesn't mean you have to compromise. Educate your mind and palate by going for a fresh varietal or funky natural wine selected by these vino experts.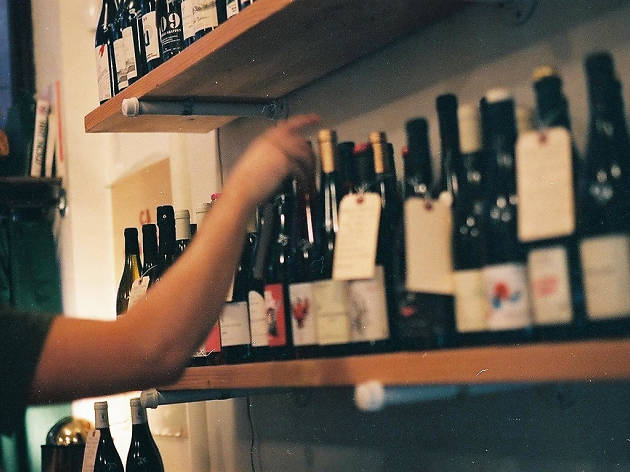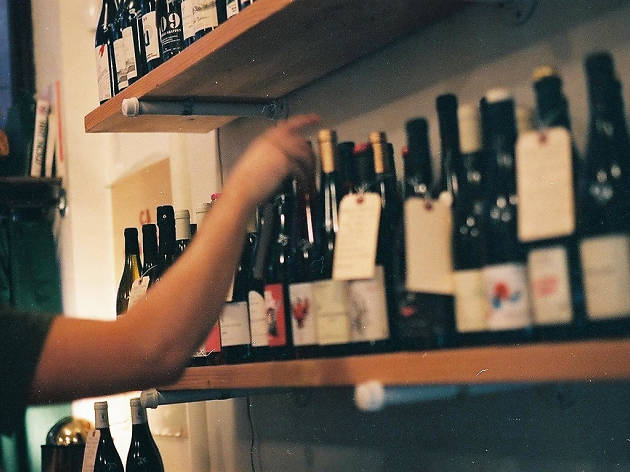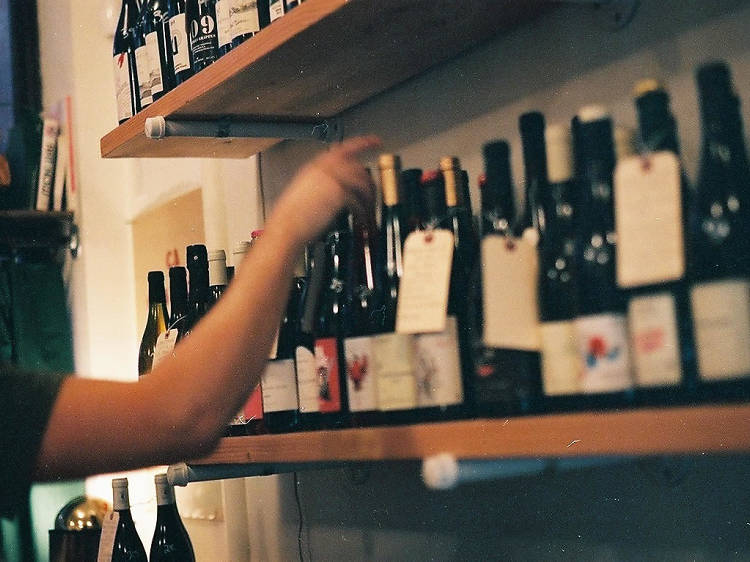 Photograph: Marie-Anna Tribouilloy
The Bushwick restaurant Ops is known as much for its natural wines as for its standout pizza, so much so that co-owner Marie-Anna Tribouilloy opened up her own wine shop nearby. In addition to regular wine-tasting nights, you'll find pop-ups—think Vietnamese street food—that prove natural wine can go with any kind of cuisine.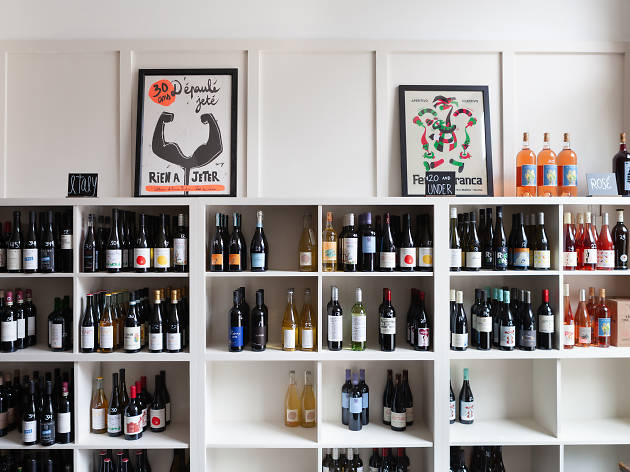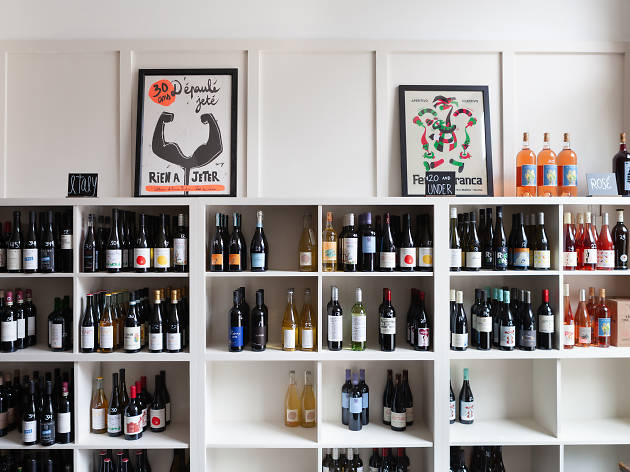 Photograph: Courtesy Stranger Wines/Julia Gillard
One of New York's most successful restaurateurs, Andrew Tarlow is known for neighborhood-y hits like Diner and Achilles Heel. Now, he's set his sights on a bottle shop, where, on Wednesday nights from 6–8pm, you can try a glass (or two) of wine from a specific maker, with bread from Tarlow's bakery, She Wolf—easily some of the best carbs in the city.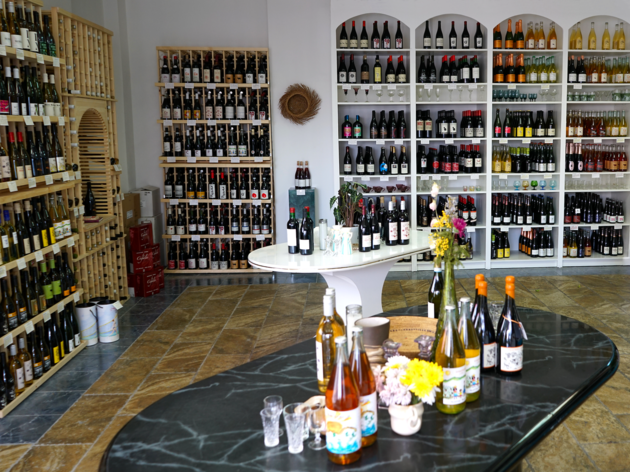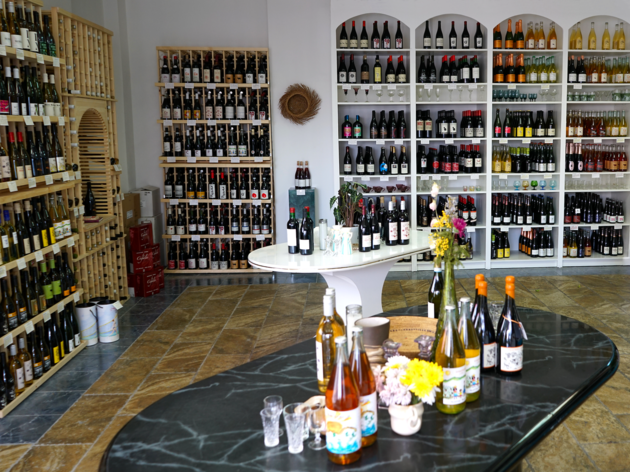 Photograph: Courtesy Wild Wines
Ceramicist Michal Sprecher makes swirling plates and bowls, but now she has a wine shop. Here, peruse her selection of acidic reds, crispy whites and spirits from around the world, then check out her collection of vintage barware.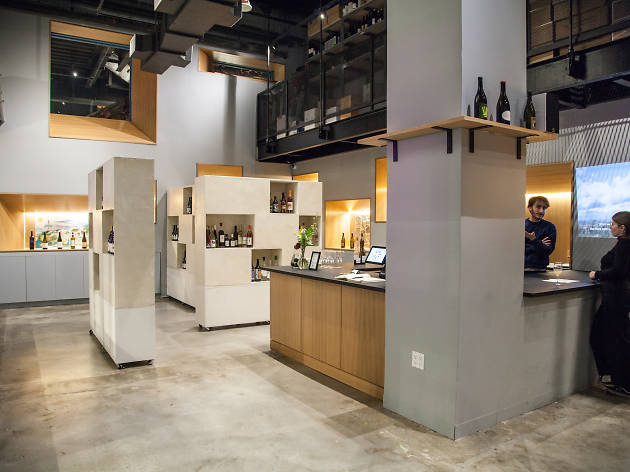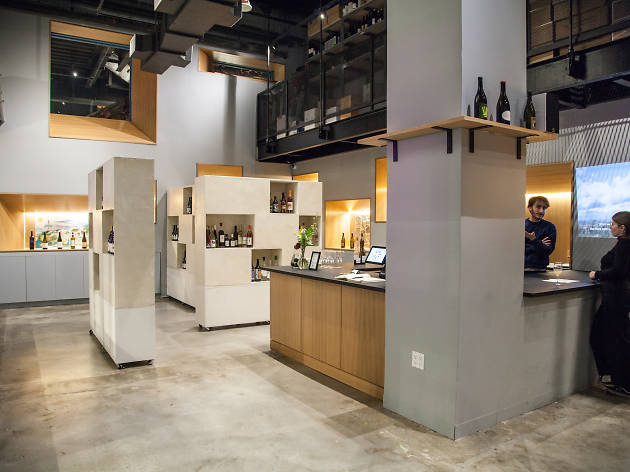 Photograph: Time Out / Ali Garber
Lately, it feels as if the phrase natural wine is just shorthand for "it's a cool restaurant," despite the fact that people have been drinking unadulterated fermented grapes for thousands of years. But Fabián von Hauske Valtierra and Jeremiah Stone have long championed natural wines for their flavors and sustainability at their downtown hits Wildair and the tasting-menu–only Contra. They've taken it a step further with Peoples, a rare wine-bar and wine-shop hybrid that's located in the cellar-level Market Line food hall.
As you walk through the narrow entryway of this intimate Tribeca gem, it's easy to become distracted by the timeworn grape-growing maps canvassing the walls. But as your eyes begin to refocus, you quickly become enraptured by its expansive wine and spirits offerings, which include everything from biodynamic wines to vintage amaros.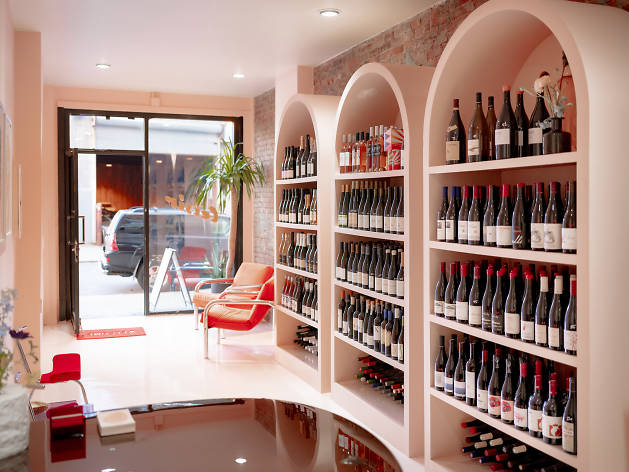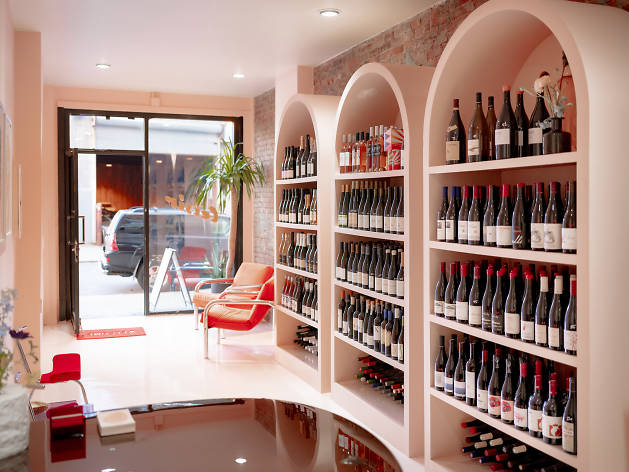 Photograph: Courtesy Leisir/Christopher Leaman
Leisir (pronounced like "leisure") is one of New York's most aesthetically pleasing wine shops—we love the stylish orange chairs. Here, founders Ashley Santoro and Caitlin McConnell celebrate female winemakers and New York State vineyards. Along the wall, the bottles are arranged like a wine list, moving from lighter to fuller-bodied selections.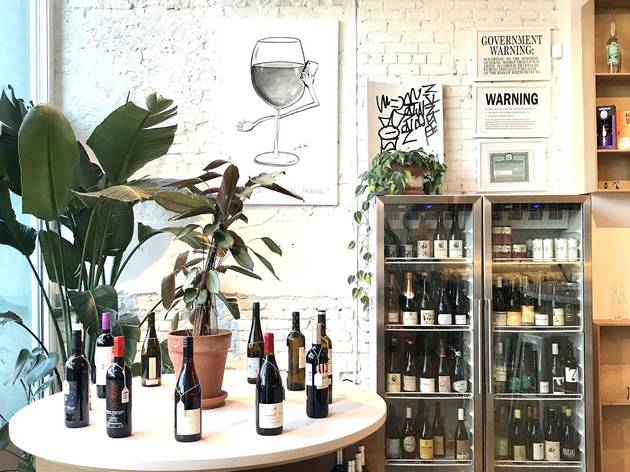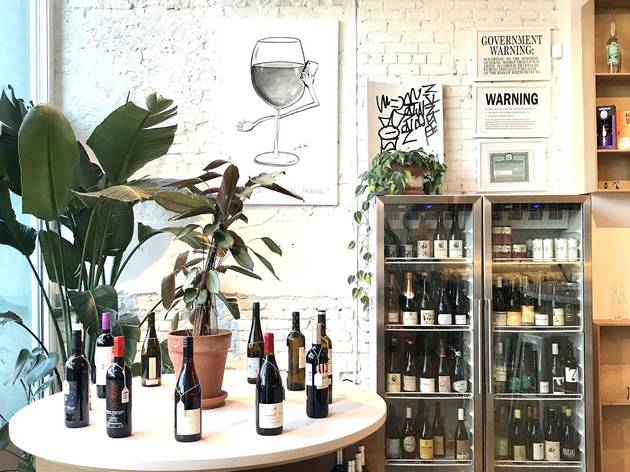 Photograph: Courtesy Spirit Animal
Italian restaurant Barano has seen Williamsburg through many changes and its little sibling—this newly-debuted wine shop—will be an equal companion for the area. We love that this spot has a table at the heart of the room, where you can pull up a stool and get to know a shopkeeper, as they help you figure out what you want to drink.
This 2015 neighborhood newcomer is a welcomed addition to Clinton Hill. The astute yet approachable staff are always happy to direct you to your libation of choice, whether it's a Bordeaux blend or a Brooklyn-based artisanal whiskey. Frequent in-store tastings allow your palate to discover traditional and offbeat varietals.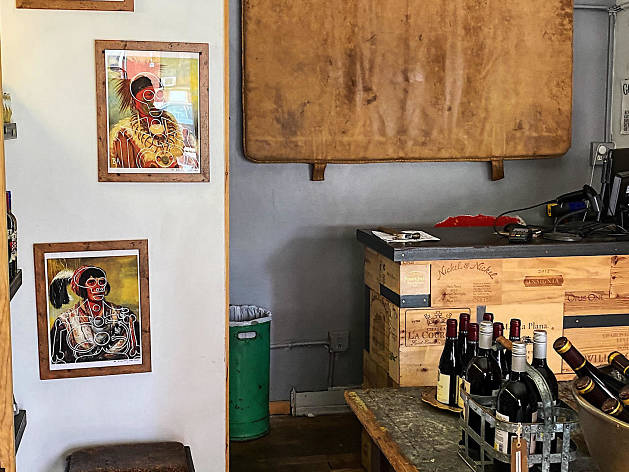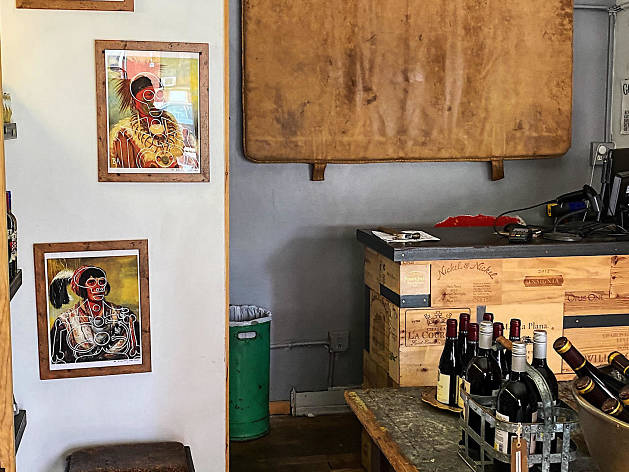 Photograph: Courtesy of Vyne Yard
Celebrity sommelier André Hueston Mack spent years running the beverage program at Per Se—one of New York's most prestigious (and expensive) ventures. Now, Mack, who was the first black person to be bestowed Best Young Sommelier of the Year by the gastronomic society Chaine des Rotisseurs, has left Manhattan fine dining for a community-oriented wine shop where he can get to know his neighbors (and you can try pours from his namesake label). After that, head to his newly-opened & Sons American ham bar.
Smith & Vine has perfected the art of wine sales. Alongside its well-curated offering of $12-and-under bottles, this Brooklyn beacon offers wine six-packs to go and regular happy hours where various types of wines and spirits are available at discounted prices.
Shopping for booze can be intimidating, especially if you're not a drinker. But this user-friendly shop is perfect for both wannabe and professional winos alike. Each display is impeccably organized by themes and categories, so you can meander through the shop with confidence. Ordering in tonight? Make a beeline for the Chinese food container, where each bottle is specifically paired with local take-out menus. And if you're shopping in search of a standout gift, the inventory ranges from "Someone you barely know" to "The Boss."
Megarestaurateur Drew Nieporent (Nobu, Corton) is behind this midtown wine and liquor store, which looks something like a futuristic wine library, with more than 3,000 bottles displayed horizontally on wavy backlit shelves. True oenophiles can beeline for "the Cube"—a temperature-controlled glass and metal vault in the back of store that houses the rare collectibles—but the massive inventory offers plenty of value selections as well.