Heads up! We're working hard to be accurate – but these are unusual times, so please always check before heading out.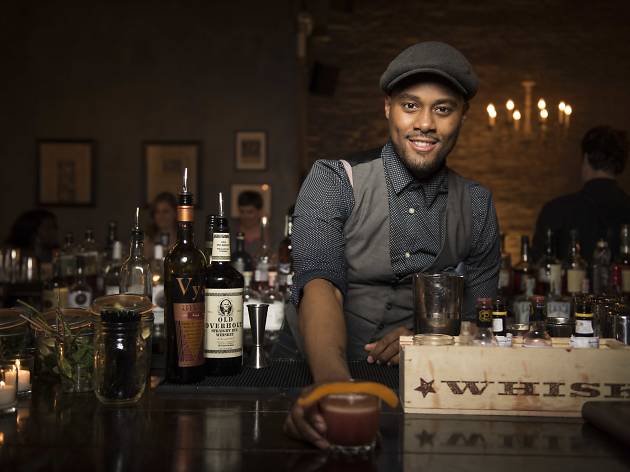 New York's Best Bartender 2015: Finalist Derrick Turner
Get to know Derrick Turner, one of the top 10 finalists in this year's competition
Bar: Harding's
Been a bartender for: 10 years
Signature drink: The Black Forest
What's the best thing about being a bartender? By far, the best thing about being a bartender is simply entertaining guests as if they were guests in my home. Just creating an experience that is unequivocal to anything else they have encountered in New York is what truly drives me.
What New York bar trend do you love? Aging cocktails in barrels. Stop by Char No. 4 in Brooklyn—it's amazing what four weeks in charred oak does to a Negroni.
What's the best way to grab a crowd's attention? Drunk people love fire. I have a mini crockpot and a brûlée torch that sit next to my well. If I'm smoking the cauldron to make a drink, I might burn an orange peel in the fire—the oil ignites and it illuminates the dark room. If you're having a conversation and you see something on fire, you either: (a) continue to watch, or (b) get the hell out of there. With drunk people, it's always (a).
RECOMMENDED: See New York's Best Bartender 2015
See Derrick's video!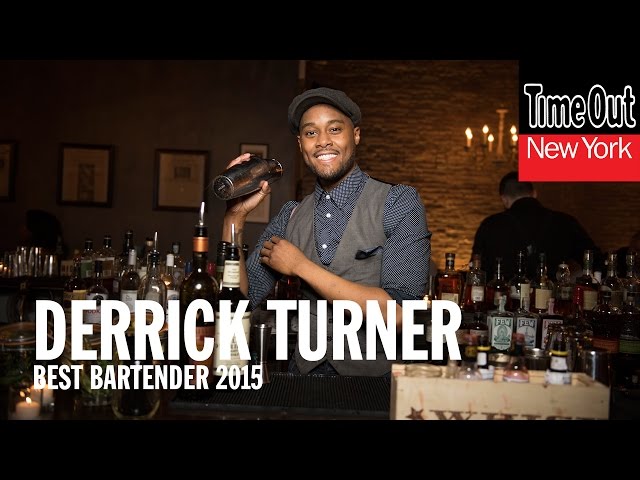 Cast your vote!