Skyscraper walk
Get high and snap panoramic pictures of midtown.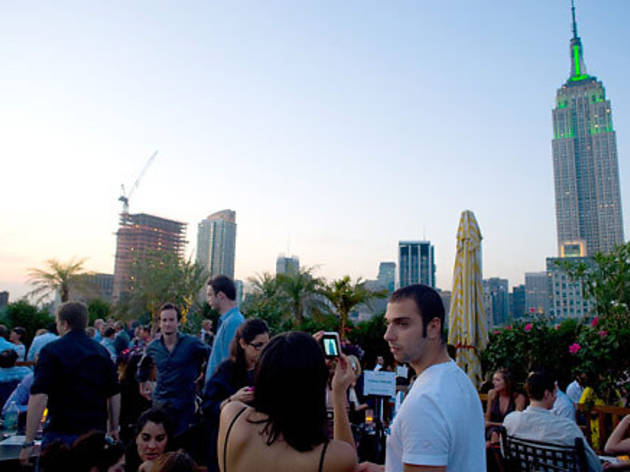 1/4
Photograph: David Rosenzweig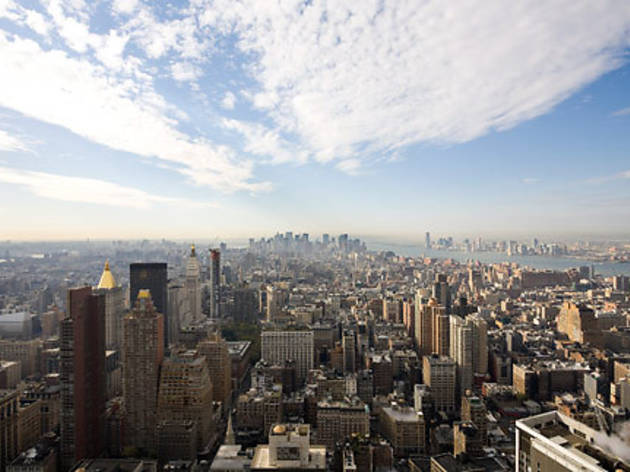 2/4
Photograph: Bruce Katz and courtesy the Empire State Building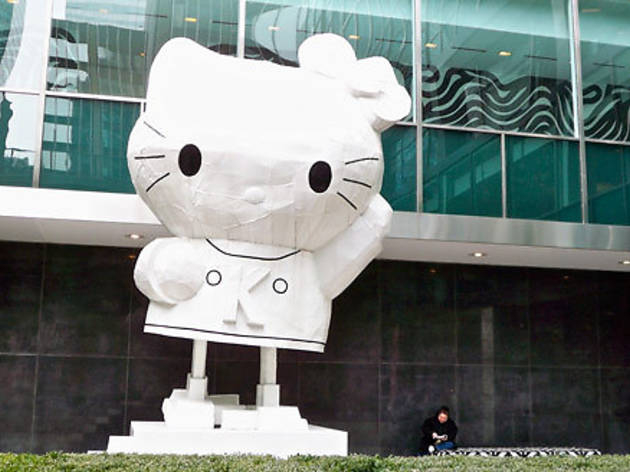 3/4
Photograph: Courtesy www.flickr.com/zio Paolino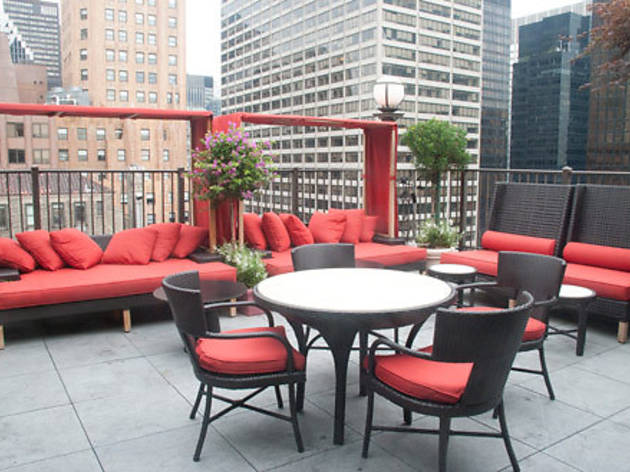 4/4
Photograph: Krista Schlueter
Start: Fifth Ave at 27th St
End: Park Ave at 54rd St
Time: 47 minutes
Distance: 1.9 miles
1 Blazing up isn't the only way to free your mind in this city, especially when you're in skyscraper-saturated midtown. Ascend to the roof garden of 230 Fifth(230 Fifth Ave between 26th and 27th Sts; 212-725-4300, 230-fifth.com), where views of the Flatiron and Empire State Buildings are second only to the glitzy clientele. You could enjoy a cocktail inside the posh 20th-floor lounge, but you're really here for the outside terrace, with an atmosphere that vaguely recalls Miami's South Beach. Park yourself under a palm tree or giant umbrella and sip a Spicy Mango (Patrn Silver tequila, mango juice and mango nectar; $14).
2 Make your way north on Fifth Avenue till you reach the neighborhood's most iconic (and NYC's tallest) edifice, the Empire State Building(350 Fifth Ave at 34th St; 212-736-3100, esbnyc.com). Spend a few minutes admiring the recently renovated Art Deco lobby before taking the elevator all the way up to the 86th-floor observatory ($14.70--$41.53). A glass-enclosed deck provides 360-degree views of up to 80 miles away, and a saxophonist entertains with jazz standards (Thu--Sat 10pm--1am). For an even bigger buzz, cough up the extra dough to check out the 102nd-floor observatory (prices vary), which towers 1,250 feet from the ground. You may be stuck indoors on this level, but the vistas are still magnificent.
3 Continue your tour slightly closer to the ground: The Lever House(390 Park Ave at 54th St, leverhouseartcollection.com) is one of midtown's only office buildings that allows public access, and it's home to a hedged-in conservatory. The lush green space is a great place to unwind while appreciating a bird's-eye view of the architecture surrounding you.
4 All the elevation has probably left you with a serious case of the munchies. Quell your hunger at Upstairs at the Kimberly(145 E 50th St between Lexington and Third Aves; 212-888-1220, upstairsnyc.com), which is set 31 stories above the ground. Take a break under a canopy of twinkling lights while savoring truffled mac and cheese ($12) and a tart Midtown ($16), a bourbon-based drink created by master mixologist Alex Ott.
View Larger Map
You might also like
See more in Walks & Tours
Sponsored listing
Tantra Lounge
Tantra Lounge in Astoria has an eclectic aesthetic. The decor seems largely inspired by the Middle East, with lanterns lighting up cozy nooks draped in brightly hued silks, although a few statues of traditional Hindu gods pop up here and there. The music selection is just as varied and vibrant. On any given night, you might hear salsa, R&B, top 40 hits and reggae. Order a drink at the bar, or purchase VIP bottle service so your crew can claim one of the intimate tables as your own. Either way, you can still take a few puffs of the flavored hookah. And since they offer special birthday packages and occasional themed events, Tantra Lounge has you covered when it comes to special events, too.
Venue says: "Dance the night away with us in the this hip lounge!"