We've been counting down the days for Spa Castle to open its Manhattan outpost ever since the news broke earlier this year. And guess what? The time has come. Spa Castle Premiere 57 is finally opening, and we got a sneak peek of the space.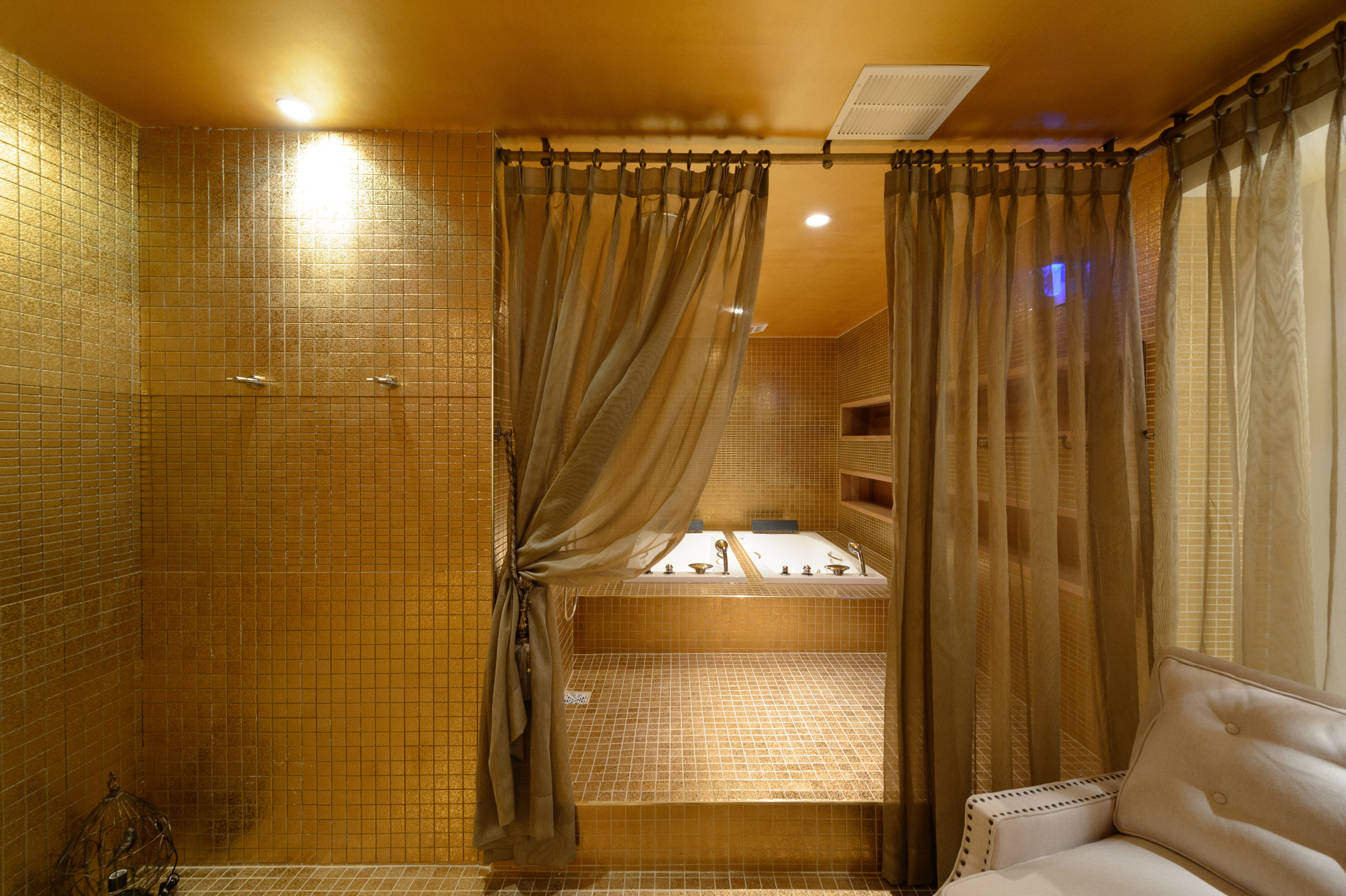 Photo: Filip Wolak
If you've visited Spa Castle in Queens, then you know why we're pumped about this new location. Occupying floors seven, eight and nine in a midtown building, Spa Castle Premier 57 promises to be the ultimate relaxation mecca. The shoe-free facility (you'll still have to wear those odd T-shirt/shorts uniforms) is open Monday through Saturday 9am to midnight; day passes (which include access to tubs and other communal areas) are $65. Food, drinks and treatments cost extra.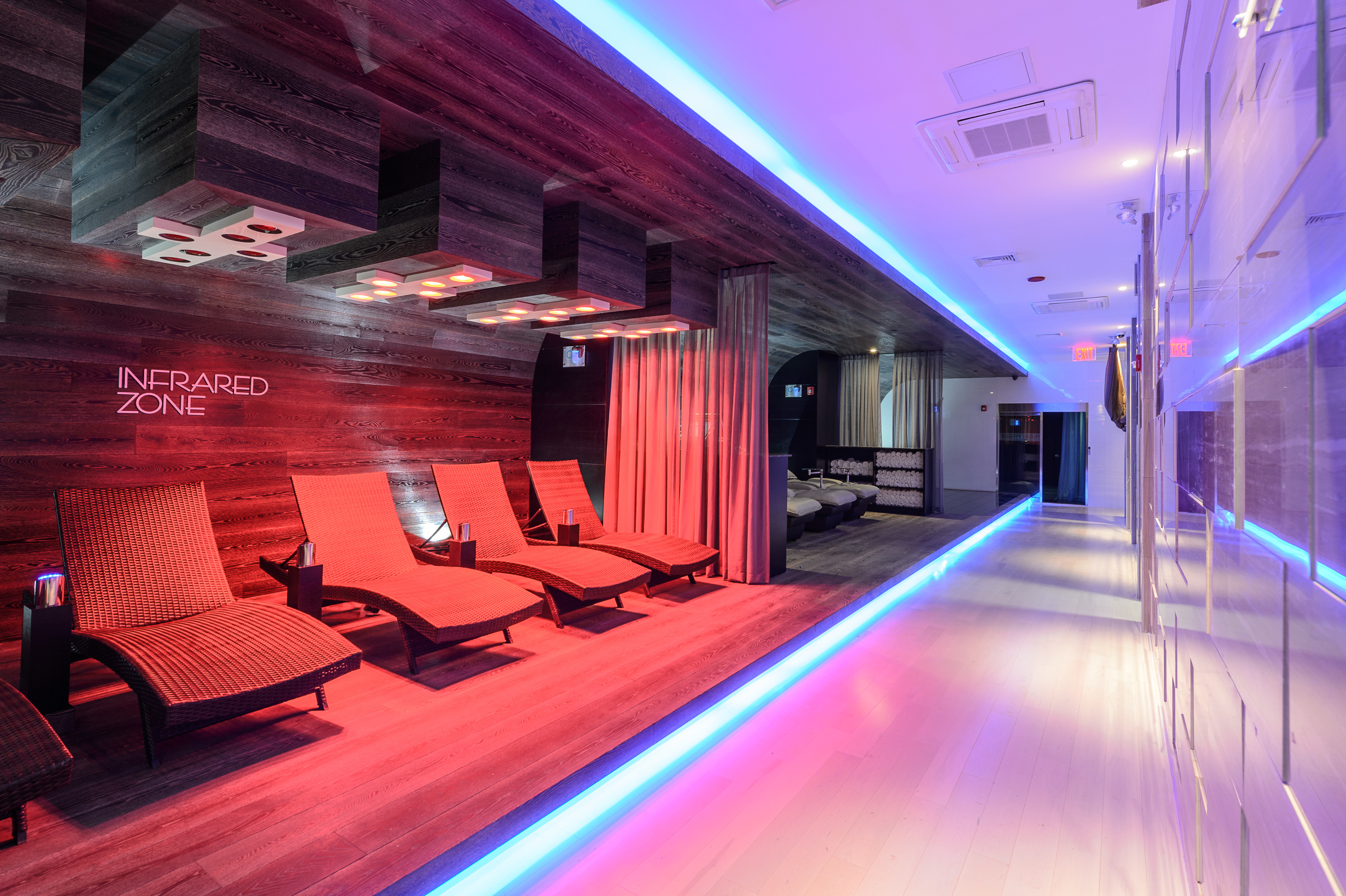 Photo: Filip Wolak
The Queens outpost has a popular area dubbed "Sauna Valley," and you'll find one here, too. The new spot features six types of rooms (including cold saunas, one paved with gold—seriously—and an infrared lounge). This is the only Spa Castle to boast a meditation room outfitted with a waterfall at the center that's infused with a choose-your-own-relaxing-aroma function. Want a private spa treatment? Head to the floor dedicated to services ranging from shiatsu massage to caviar facials and coffee body wraps.
Photo: Filip Wolak
Here's the main difference between this outpost and the family-friendly Queens location: In keeping with its luxury theme, no one under 16 will be admitted entry at the Midtown East spot. We can only imagine what kind of Sunday fundays will take place here.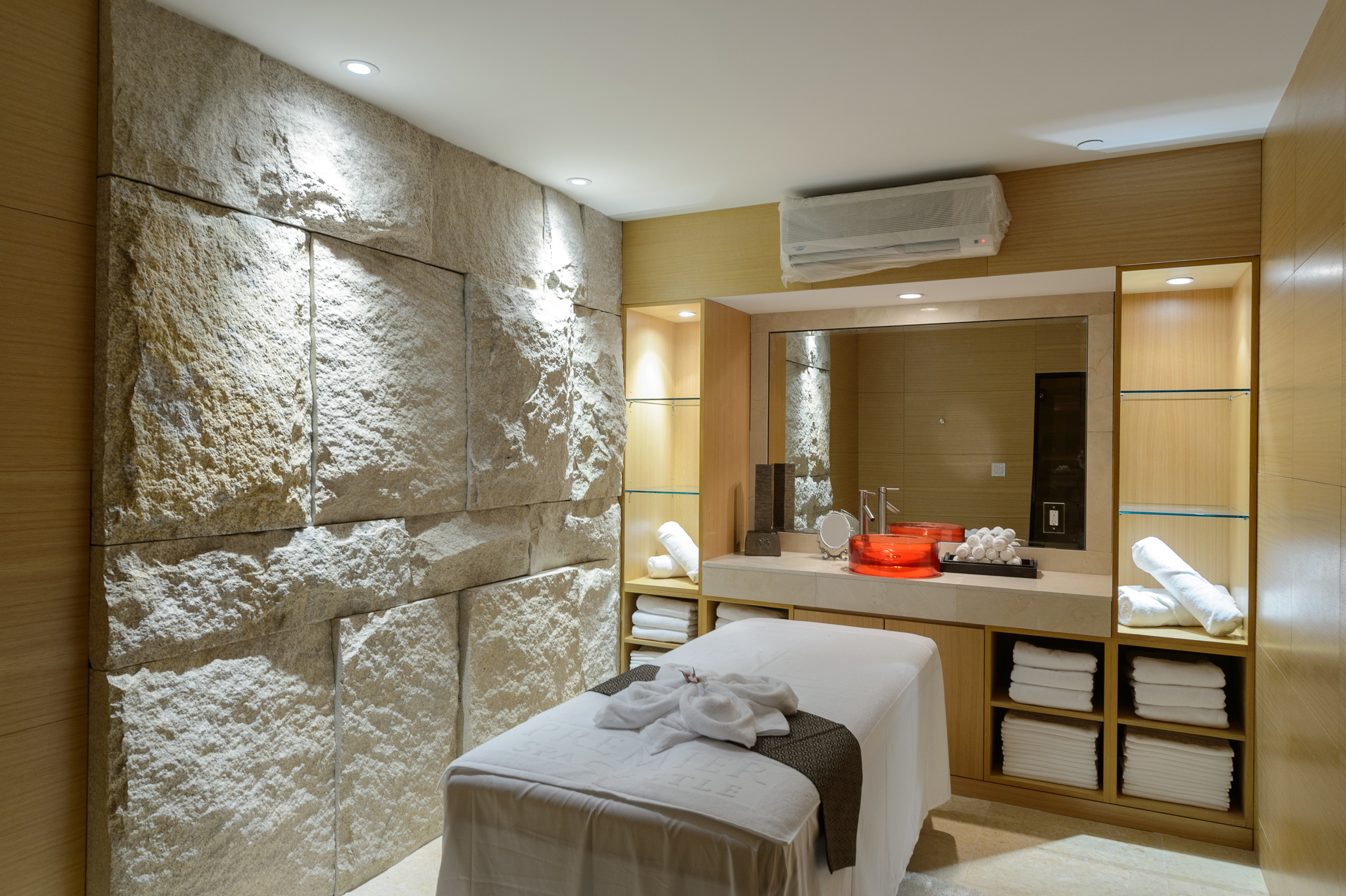 Photo: Filip Wolak
But the two things we're really excited about at the new Spa Castle is the roof deck and swim-up bar. You don't have to wait until the weather gets nice to visit the top floor because it's open throughout the year. The relaxing area features a hinoki bath, which is basically a Japanese soaking hot tub built from ancient pinewood.And on the eighth floor is where you'll find the water lounges and hydrotherapy pools. And, more important, it's where you'll find the swim-up bar, which instantly turns any visit here into a true, boozy staycation. And thanks to the on-site Café Bistro (serving chopped salads, fresh-squeezed juice, smoothies, a yogurt bar and more), you won't ever have to leave the property…well, until they kick you out.
Photo: Filip Wolak