This summer, the Upper West Side's drinking scene is getting a huge addition: Chicago's most revered cocktail bar, The Aviary, is opening a second location at the Mandarin Oriental Hotel.
The bar is owned by the same group that's behind Alinea, a Michelin three-star restaurant in Chicago that takes an incredibly liberal and innovative approach to cuisine (you might recognize it from the first episode of the second season of Chef's Table). The menu will be headed up by the restaurant's James Beard award-winning chef Grant Achatz and The Aviary's head bartender Micah Melton, who also has a James Beard award on his resume.
The Aviary takes a similar approach to cocktails as Alinea does to food—drinking there is about having a sublime experience as much as it is about having a super tasty libation. The bar's cocktail menu regularly rotates, but they're wont to make mind-boggling drinks like this one from 2015: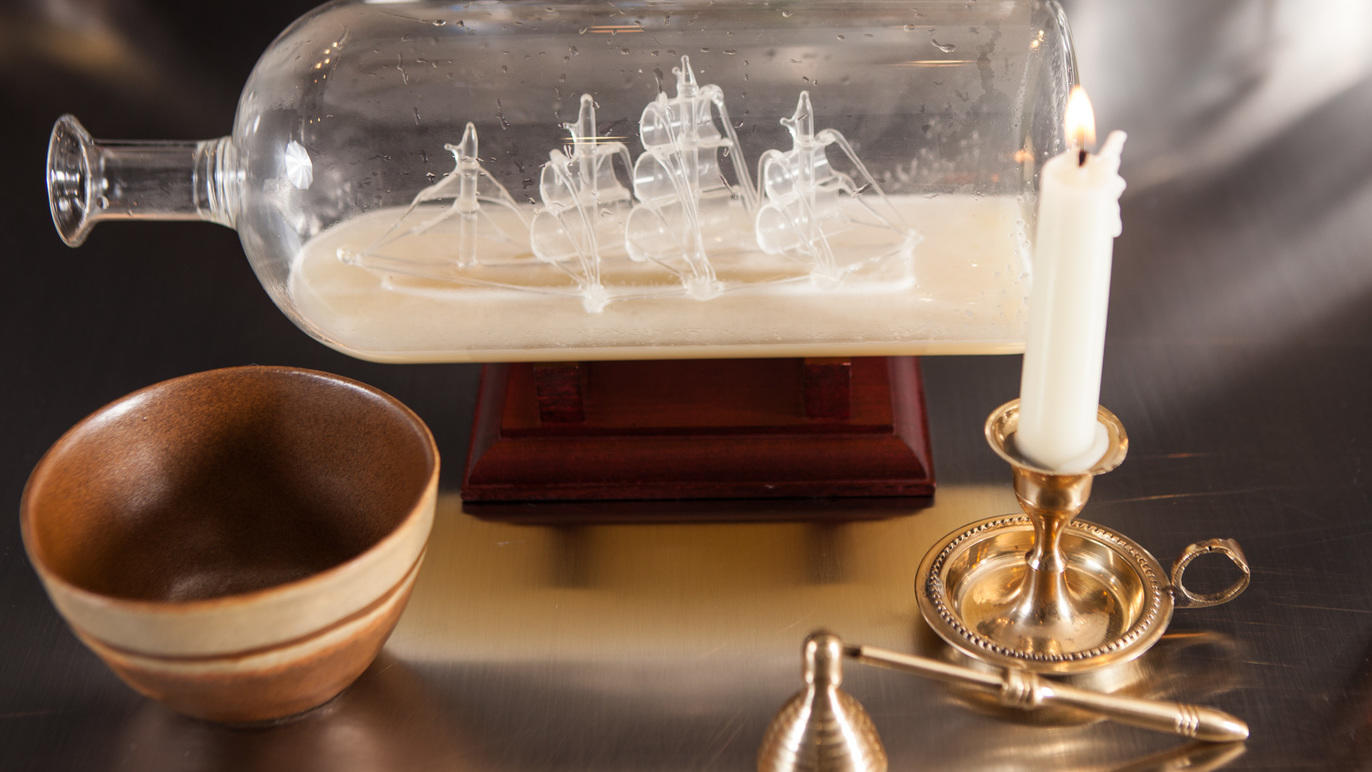 The bar is set to open on the 35th floor of the hotel in the Time Warner Center, and, as in Chicago, it will be accompanied by another, more posh bar: The Office. Whether or not either of these transplants will become one of New York's best bars remains to be seen, but when you have this kind of talent at the helm, it'd be surprising if they don't quickly enter that discussion.