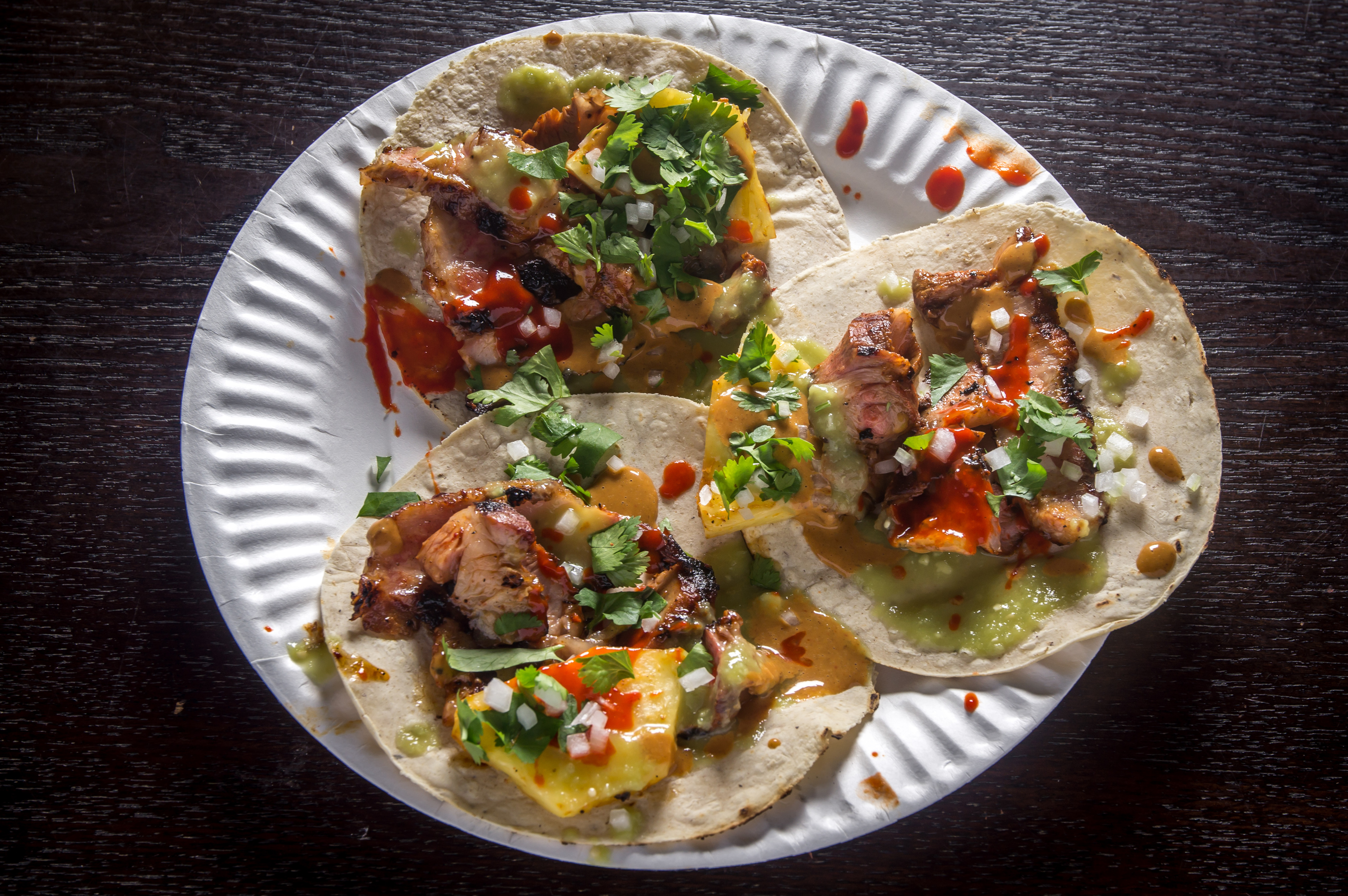 Tacos al pastor at Empellon al PastorPaul Wagtouicz

Alex Stupak is well-known in the 212 as a former wd~50 wunderkind turned Empellón empire builder. To that growing taco domain (Empellón Cocina, Empellón Taqueria), he adds Empellón al Pastor, a fast-casual ode to the spot's spit-grilled shawarma namesake, which Stupak studied for weeks during jaunts across Mexico.
"The taco al pastor—shepherd's style—is one of those shining examples of Mexican cuisine in its greatness," he says. "It's the result of indigenous fusion and constant evolution." His version, filled with juicy, charred pork shoulder and topped with sweet pineapple, employs house-made tortillas padded with Indiana corn and a drizzling of one of three salsas: an avocado-enriched verde, mild guajillo chile roja or the super-spiced árbol. The quick-serve style is not just for utility—it's about deference: "We treat the taco with a high level of respect," Stupak says. "Tacos are like sushi—best when eaten the moment you get them."
Stupak also applies that elevated thinking to micheladas: Ten riffs on the tomato-tinged standard were created by fellow toques Andy Ricker (naam jim kai, nori salt), Wylie Dufresne (freeze-dried corn, ponzu) and Andrew Zimmern (tequila, beef bouillon). Other sips are simpler, though equally as forward-thinking: Highballs like gin and tonic are made over with smoky mescal and house-made epazote-infused tonic water.
"Going out for Italian could mean a million things, but going out for Mexican food typically means the same thing over and over," Stupak says. "It's important that Mexican becomes more diverse in this city." 132 St. Marks Pl at Ave A (646-833-7039, empellon.com)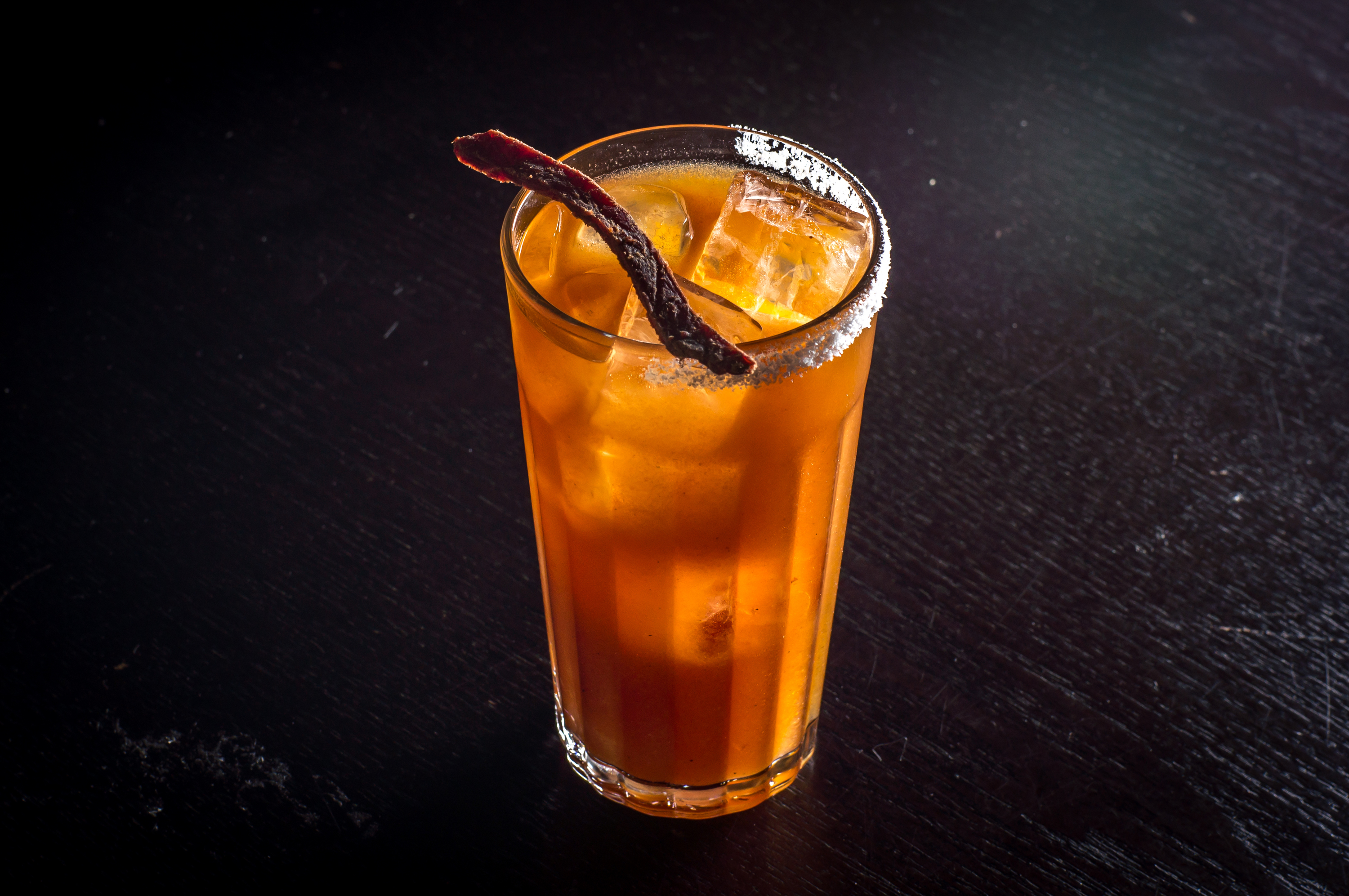 Cocktail at Empellon al PastorPaul Wagtouicz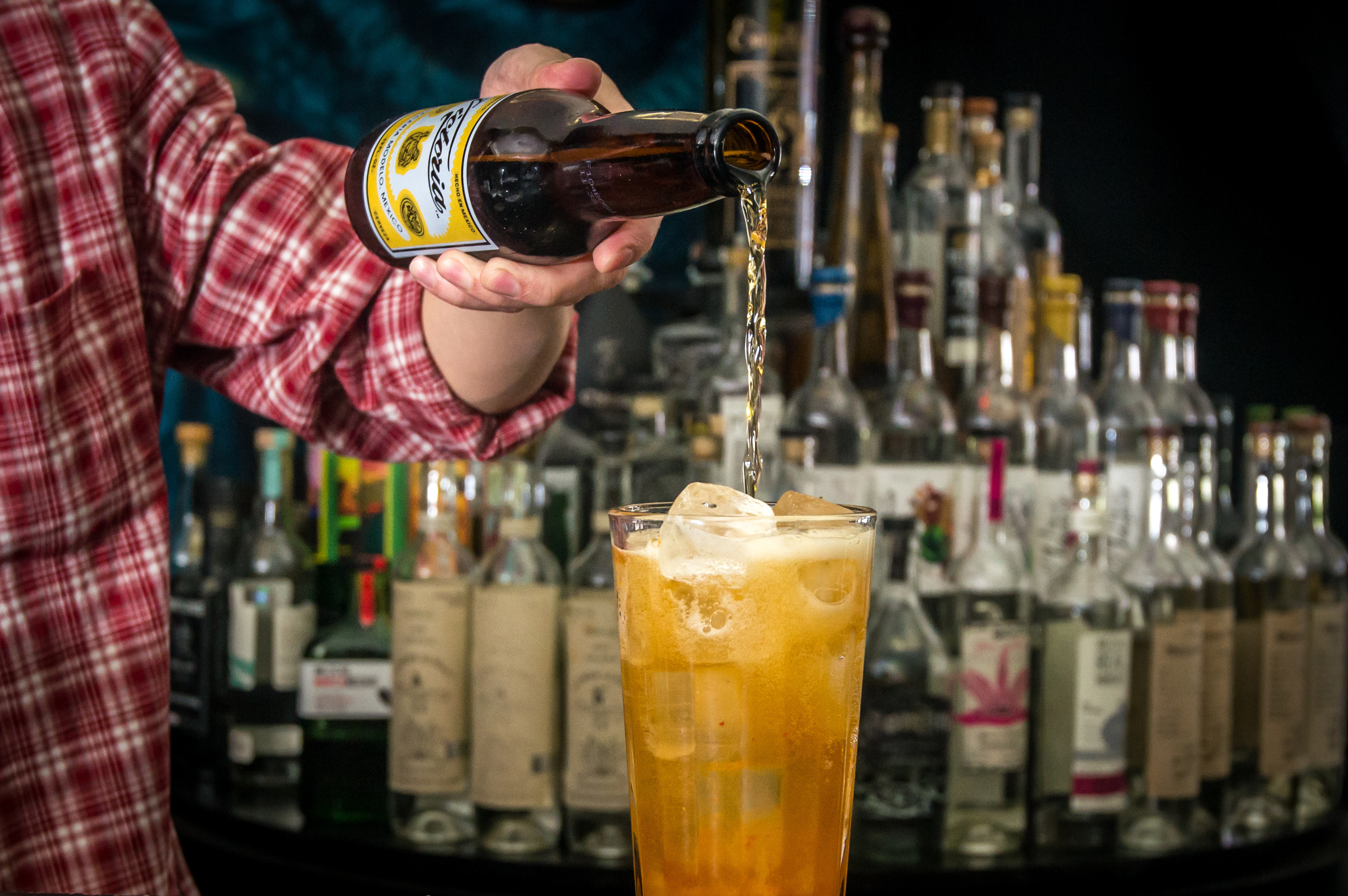 Michelada at Empellon al PastorPaul Wagtouicz