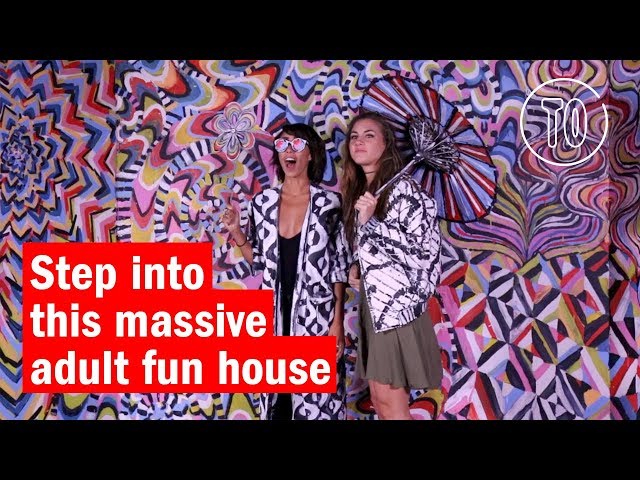 Who's excited for Refinery29's immersive funhouse, 29Rooms? (*Raises hand.) If you were lucky enough to score tickets to the sold-out affair, then you're in for a treat. The four-day exhibition—housed in a massive warehouse in Williamsburg, Brooklyn—opens on Friday, September 8. And this year's iteration is going to be more than a selfie nirvana: It's a discovery zone destined to give you the feels.
RECOMMENDED: Full guide to 29Rooms in NYC
Some of the rooms cover controversial issues (i.e. transgender bathroom laws), but there's still plenty of whimsical and playful rooms, which are bound to make you feel like a kid again. There's even a vintage carousel tricked out with unicorns instead of horses that you can ride!
As in recent years, R29 collaborated with an awesome group of emerging and established talent (hello, Jake Gyllenhaal) to bring all of the rooms to life. Want a peek into 29Rooms 3.0? Refinery29's cofounder and executive creative director Piera Gelardi gives Time Out New York a taste of two of this year's amazing spaces. Check 'em out below!
Want another surprise? We're giving away tickets to the event! Win a pair here.
Cloud Pool
"CHIAOZZA [Adam Freza and Terri Chia] are Brooklyn artists who built these insane sculptures at Coachella," says Gelardi. "We worked with them to create this utopian paradise in the form of a foam pit full of these colorful stalagmites, which you can jump in and harness your inner child."
Erotica in Bloom
"This is a room in collaboration with British photographer Maisie Cousins, who recently photographed Björk. She blurs the line between sex, art and nature in her work and uses the symbol of flowers to represent sexuality. It's very provocative. In this beautiful installation, the whole perimeter is a circular curtain of flowers. As you go through it, you'll be able to put your head inside the gigantic flower and watch a video she made, which is very erotic. It's very multi-sensory, with a scent, audio and visual component."