New York dive bars are constantly disappearing. Bucking the trend more than three years after shuttering for extensive renovations, the iconic Holiday Cocktail Lounge reopens tonight. Under the direction of Robert Ehrlich, owner of snack-food brand Pirate's Booty, and brother-barkeeps Michael Neff (Ward III, the Rum House) and Danny Neff (Extra Fancy, the Bar Room), the East Village bar is reborn with refurbished interiors and a list of cocktails that highlight hyperlocal ingredients.
Since its opening nearly 100 years ago, the lounge has hosted the likes of Madonna, the Ramones, Allen Ginsberg and even Leon Trotsky. "With so much of authentic New York disappearing, it was truly a privilege to rescue a bar with almost a century of history," Michael Neff says. "We are committed to honoring its gritty, celebrity-studded past but also bring it into the 21st century for the next generation of creators and cultural pioneers."
The dive's new drink list includes six draft (Narragansett, Founder's) and four canned (Kelso, Modelo) beers, by-the-glass and half bottles of wine (dry riesling, chianti) and cocktails like the daily-changing special, East Village Foraged, set at market price and shaken with an assortment of ingredients (saffron, house-cured kielbasa) direct from the nabe. Other quaffs ($12–$14) are unlike their no-frills predecessors, including a mescal-peppercorn I Know You Are and the rum-pineapple-amaro Ocean Club.
Inside, the 14-seat horseshoe bar was refinished and moved to the center of the main room. With it, relics from the original remain, including a vintage wooden phone booth and the recognizable red awning. The front room, however, will now be dedicated to live performances backdropped by a harem-burlesque mural discovered behind layers of old paneling. Hours are daily 3pm to 4am.
Take a look inside and at the full menu below:
Holiday Cocktail LoungePhotograph: Gabi Porter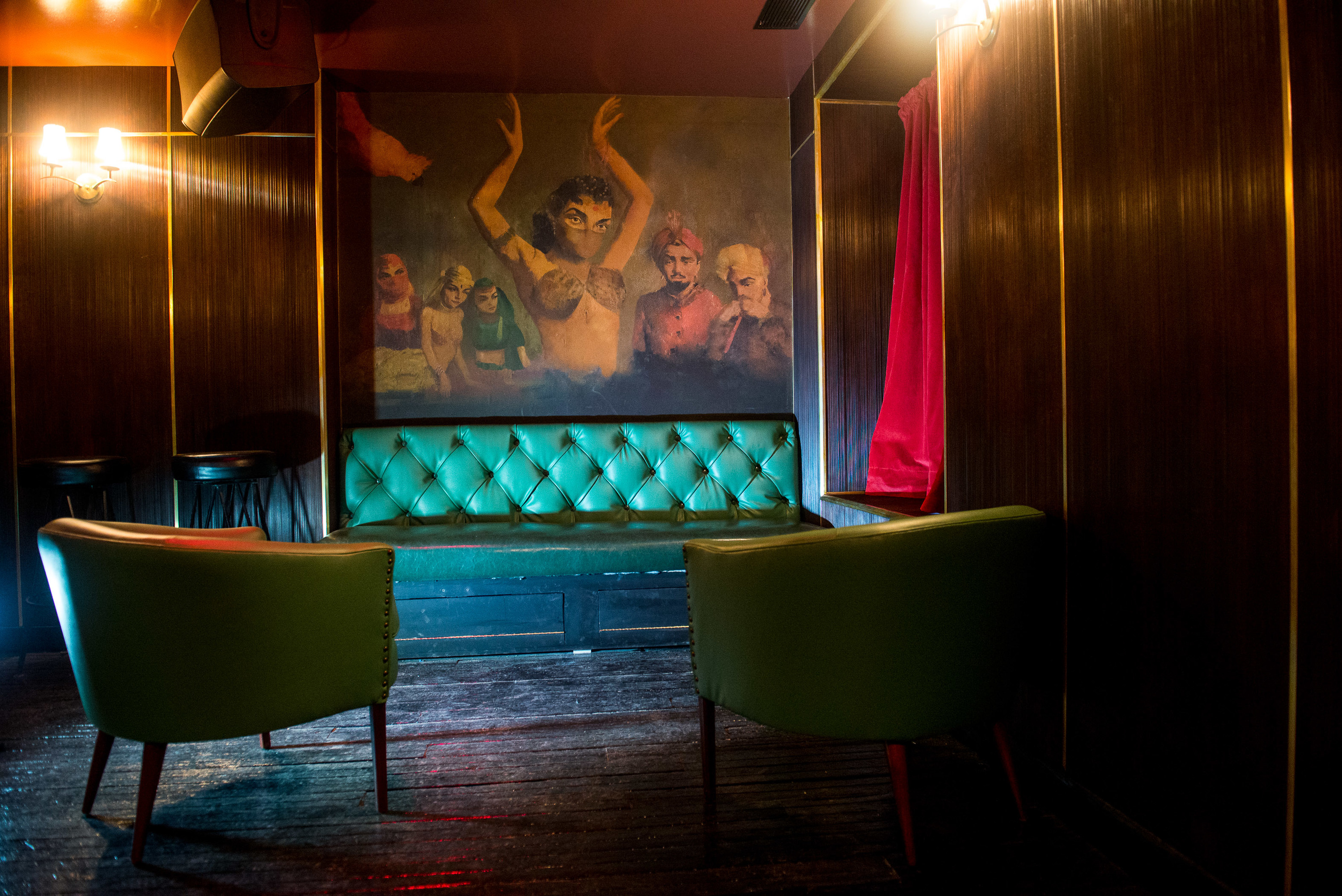 Holiday Cocktail LoungePhotograph: Gabi Porter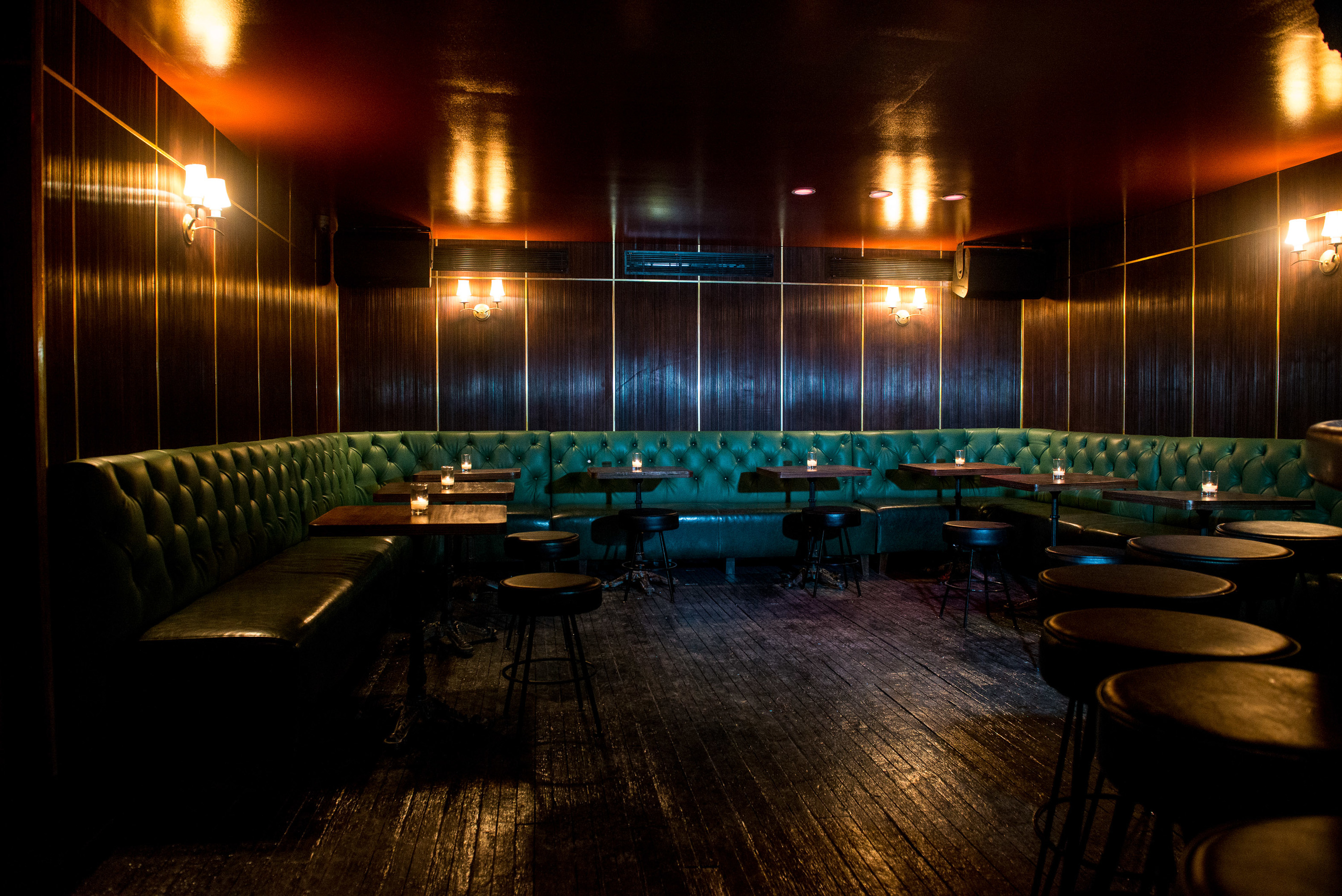 Holiday Cocktail Lounge