The gigantic development at Hudson Yards continues to inch along with another major milestone achieved today. Hudson Yards Park, a new 4-acre strip or brand-new green space, opened its first section to the public this morning!
The caution tape came down for the section of the park between West 35th and 36th streets between 10th and 11th Ave. opening it's benches, playground, water fountains and tables and chairs to the general public. If you're in the area this weekend, you should check it out!
The next section of the park set to open contains the entrance to the long-awaited 7 train extension. That station is supposed to (finally) be fully functional on September 13. See more photos of the new green space below.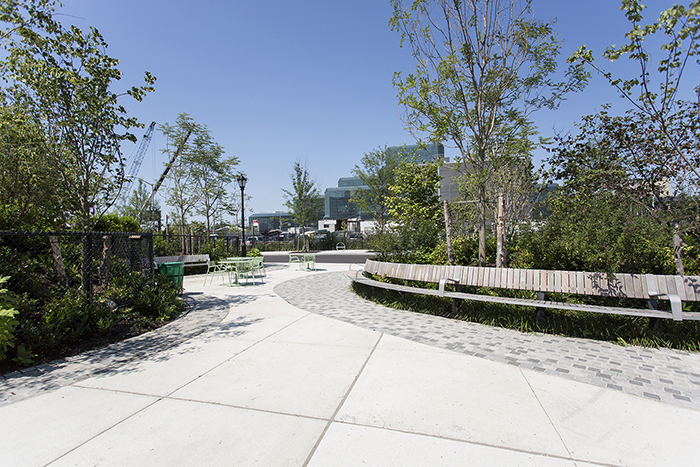 Photograph: Raydene Salinas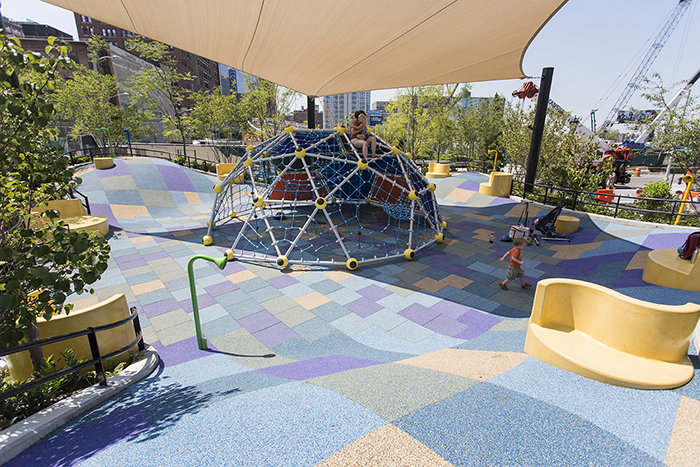 Photograph: Raydene Salinas