Tyson Ho's route to a full-fledged restaurant wasn't a typical one. Raised in Flushing and schooled in Texas, the pit master honed his grill skills alongside barbecue boss Ed Mitchell in North Carolina, before returning to his native New York with a hankering for hog. "I took my first bite of North Carolina barbecue and I was hooked," Ho says. After hosting a series of well-received pig-picking bashes, Ho will bring whole swine to the table on Wednesday, Oct. 8 at his BBQ-and-beer hall in Bushwick, a rugged warehouse emblazoned with graffitied pig murals and charred wood. Here, he commits to the Carolinas' distinct techniques, roasting entire swine over embers and dressing the meat in a simple vinegar-pepper sauce. "We're aiming to become a church of pork," Ho says. Refusing to stray from tradition, Ho won't put ubiquitous brisket or overly sauced pulled pork on the menu. Instead, find fire-pit–cooked chopped hog and—to merge the North and South Carolinas with their Eastern and Western subsets—two slaws: a mustard-and-apple Eastern variety and the red-wine-vinegar–tomato Lexington version. There'll also be house-made smoked sausages, sweet-potato waffles with bourbon syrup, and build-your-own charcuterie boards (salami, country ham) to spotlight craft curers in West Virginia, Kentucky and even Bosnia. 173 Morgan Ave at Scholes St, Bushwick, Brooklyn (347-328-5595, arrogantswine.com)
RECOMMENDED: Full coverage of BBQ in NYC

MENU
Plate of whole hog barbecue, $15
Plate of outside-brown shoulder with Piedmont dip, $13
Smoked pork belly with Thai sunshine sauce, $14
Smoked spare ribs with South Carolina honey glaze, $12
Smoked giant turkey leg, $10
Smoked swine-wurst sausage ring, $7
Apple-mustared slaw, $4
Lexington red slaw, $4
Macaroni and cheese, $4
Sweet potato waffle with pecans and bourbon-maple syrup, $4

UPDATE: The pork house's grand opening party is Wed 8, when Ho and his crew will premiere a pig that's been slow-cooked for 18 hours. Starting at 5pm, the meat-and-beer blowout will feature live performances by Bushwick Burlesque and self-proclaimed "dirty Gospel" musician Reverend Vince Anderson. There'll also be free pig-themed tattoos from Gnostic Tattoo ranging from mild to racy (maybe you can ask for Porky the Pig or Piglet?) and giveaways from Founders Brewing Co.
Pork and Eastern Carolina slaw at Arrogant SwineJoshua Bousel
Pork at Arrogant SwineJoshua Bousel
Fried pork rinds at Arrogant SwineJoshua Bousel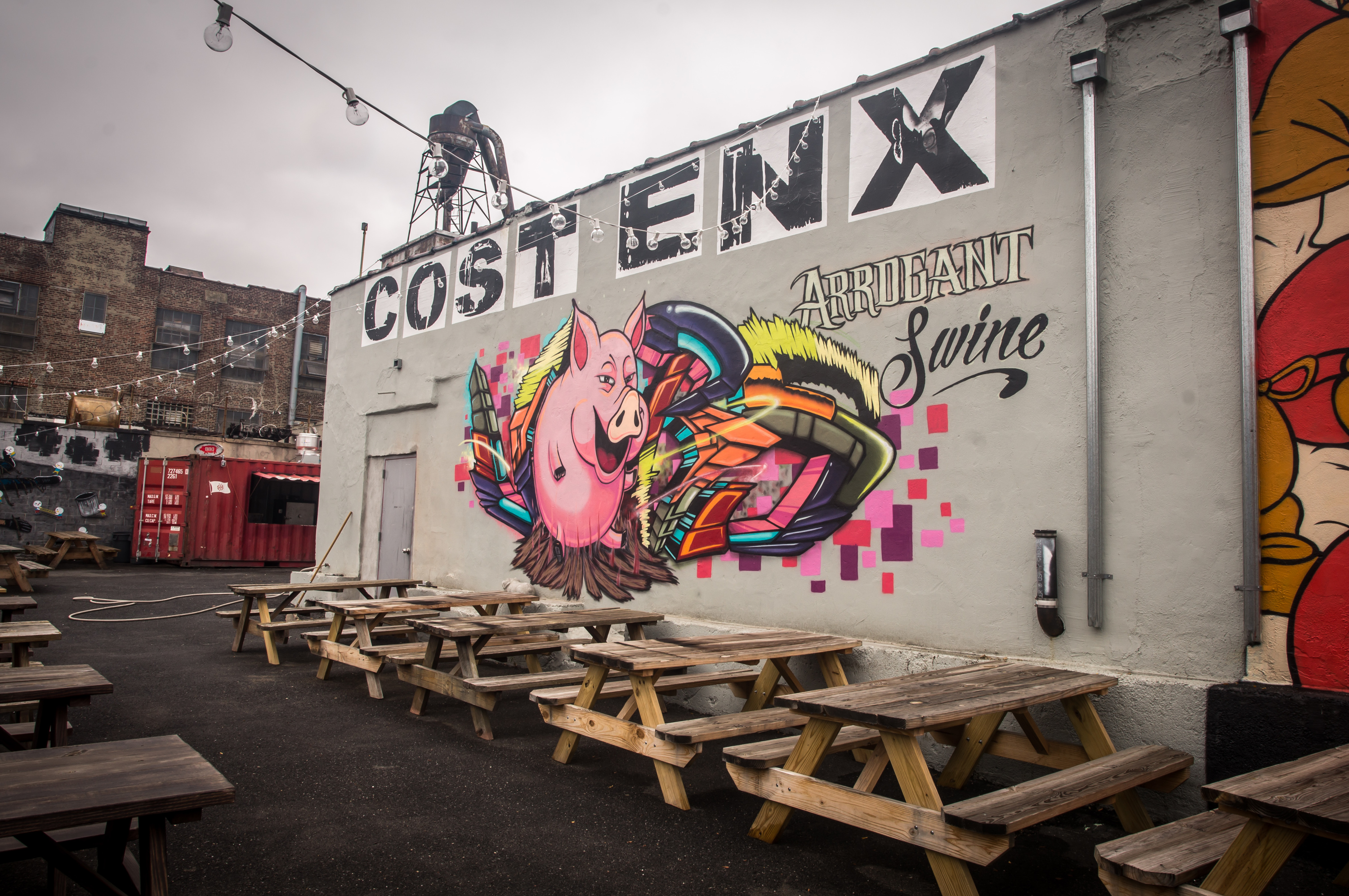 Arrogant SwinePaul Wagtouicz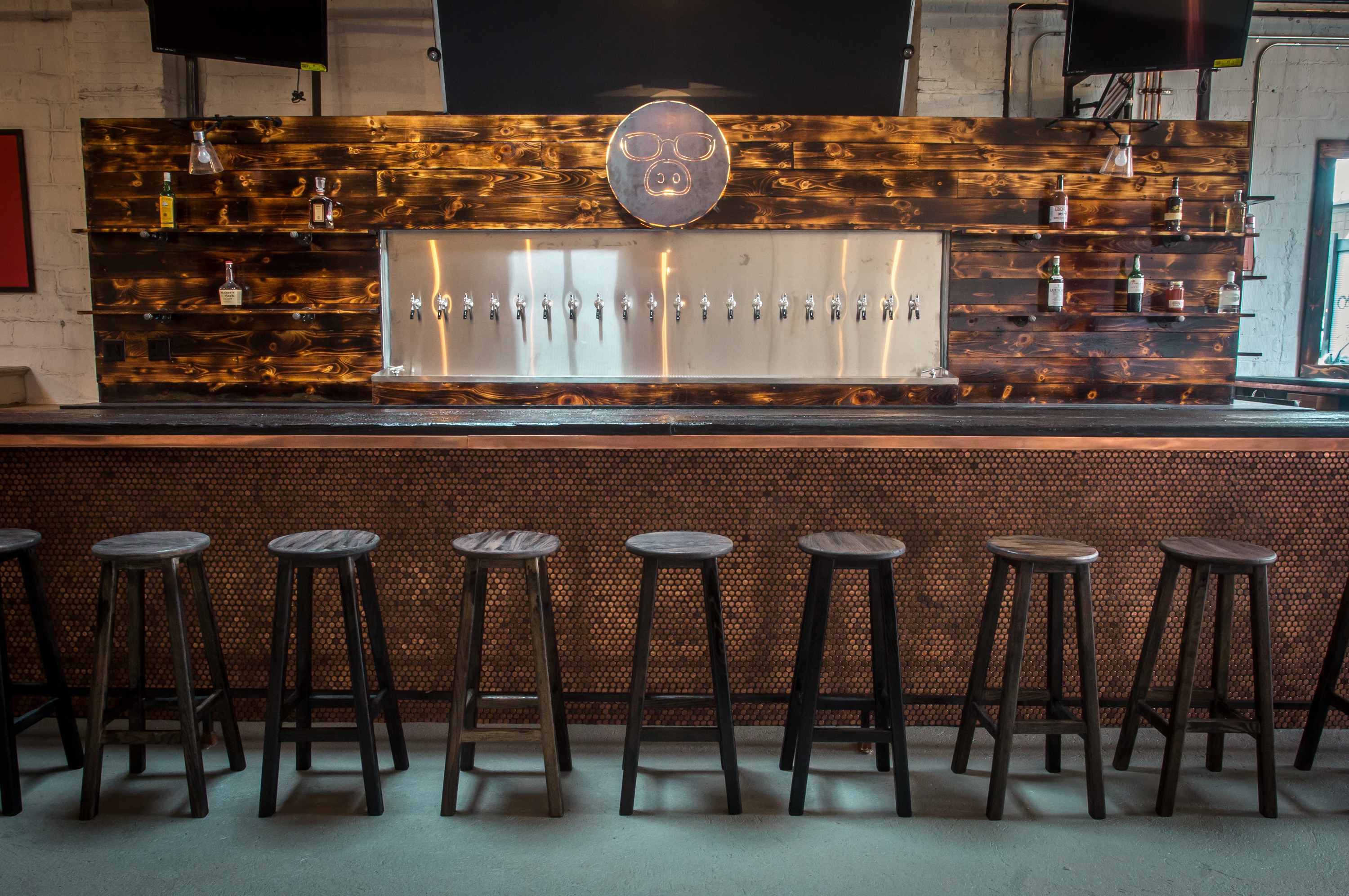 Arrogant SwinePaul Wagtouicz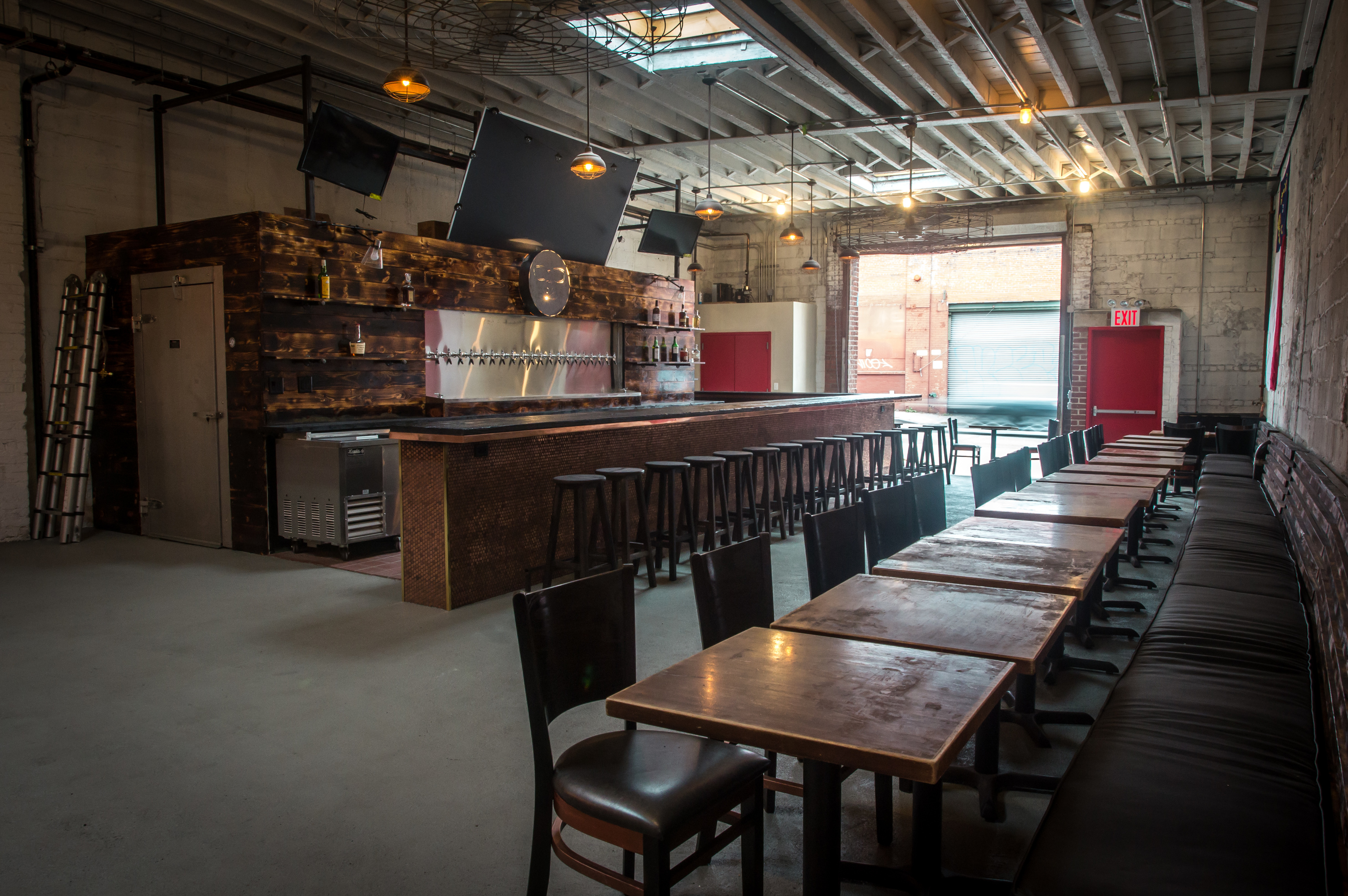 Arrogant SwinePaul Wagtouicz