Just for today, there's going to be a massive, trippy portrait of John Lennon in Central Park. Surprisingly, it's not in Strawberry Fields.
The 50-foot, five-story painting by artist Eric Waugh, "Imagine Again," will be at the Naumburg Bandshell at Fifth Avenue and East 72nd Street, but only until 8pm tonight. The image of the Beatles singer and songwriter is being displayed in honor of today's International Day of Peace. It's also the 45th anniversary of the release of Lennon's "Imagine," appropriately.
It took Waugh 12 gallons of paint and 88 hours to create the mural based on his painting "Peace and Love." But he's a pro at oversize artwork: He currently holds the record for creating the world's largest painting.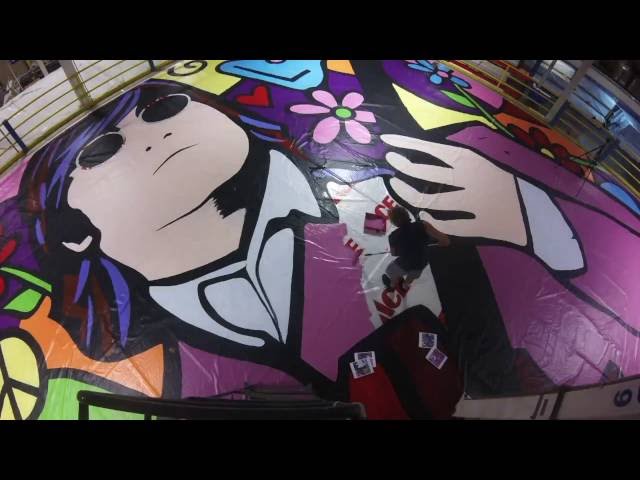 Show your love! Nominate your favorite local places for the Love New York Awards.