Gotham's deli and appetizing store scene has always been largely family run, with names ranging from Zabar's uptown and Russ & Daughters downtown. Now, brothers and Upper West Side natives Alex and chef Zach Frankel (Jack's Wife Freda) enter the game with Frankel's Delicatessen & Appetizing, an 18-seat counter opening April 2nd in Greenpoint. As with its obvious inspiration R&D, guests will grab a ticket upon entry and place their orders via a first-come, first-serve system.
RECOMMENDED: Full guide to Greenpoint, Brooklyn
Tapping into childhood memories of visiting spots like Barney Greengrass and Murray's as kids, the Frankels join forces with former Food Network kitchen chef Ashley Berman to offer a selection of ready-made smoked fish (nova, Irish salmon) and meats (pastrami, corned beef), along with bagels and bialys. The menu also expands to include passed-down recipes such as matzo ball soup, chopped chicken liver and a braised brisket from the brothers' grandmother. Baked items line rows of shelves, walls are decked out with family photos and a hand-painted menu board lists the offerings.

See the space and full menu below.
Whitefish club sandwich at Frankel's Delicatessen & AppetizingPhotograph: Liz Clayman
Brisket at Frankel's Delicatessen & AppetizingPhotograph: Liz Clayman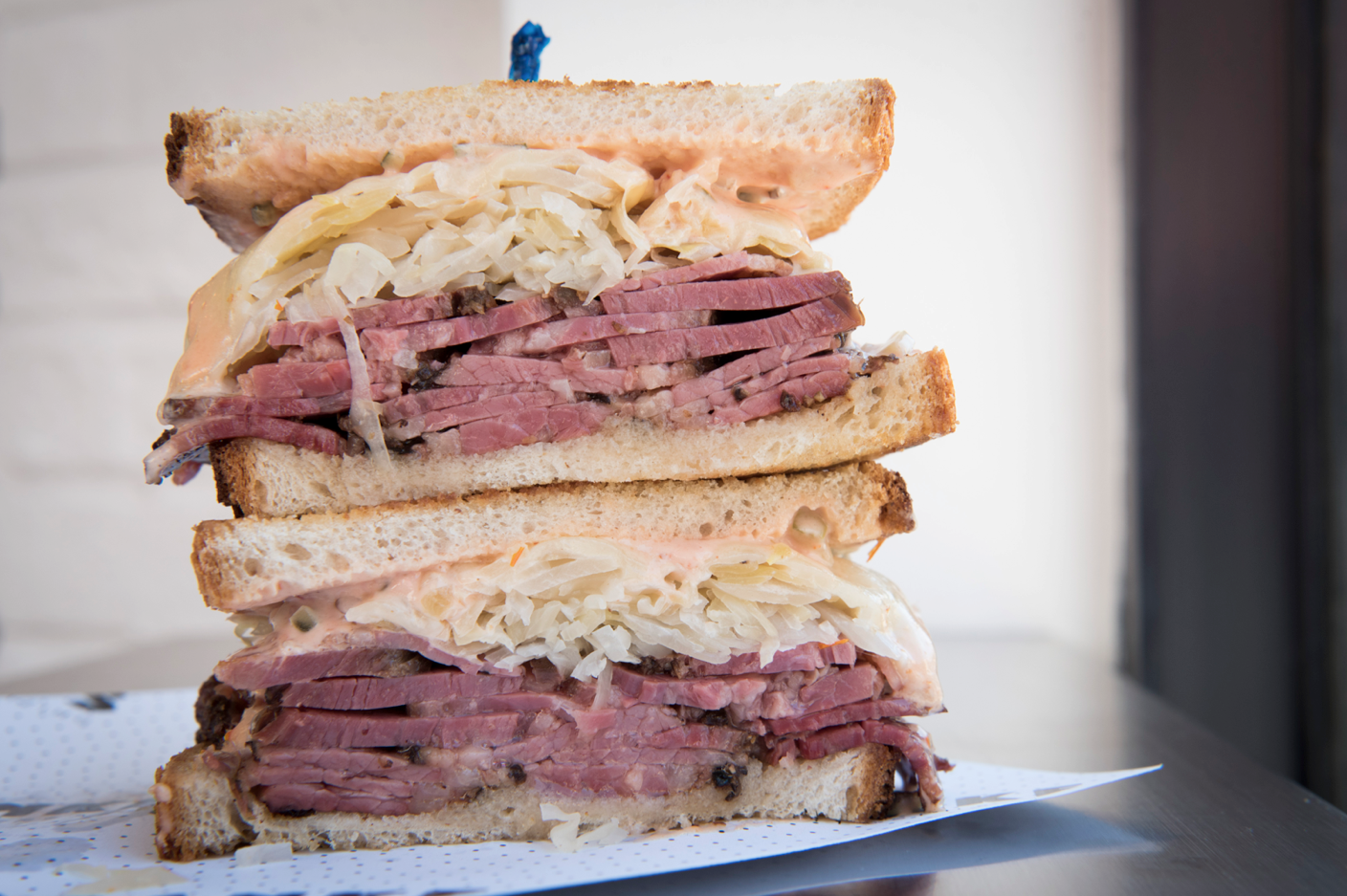 Pastrami reuben sandwich at Frankel's Delicatessen & AppetizingPhotograph: Liz Clayman
Frankel's Delicatessen & AppetizingPhotograph: Liz Clayman