Remember those epic nights when mom would forsake the usual chicken-and-veggies dinner for whipped up eggs and heaping stacks of pancakes? Though likely the result of a near-empty fridge, "breakfast for dinner" was always our favorite meal. New York restaurants are following mom's lead with morning meals re-purposed for suppertime—we're talking duck-fat hash browns and egg-topped pizzas.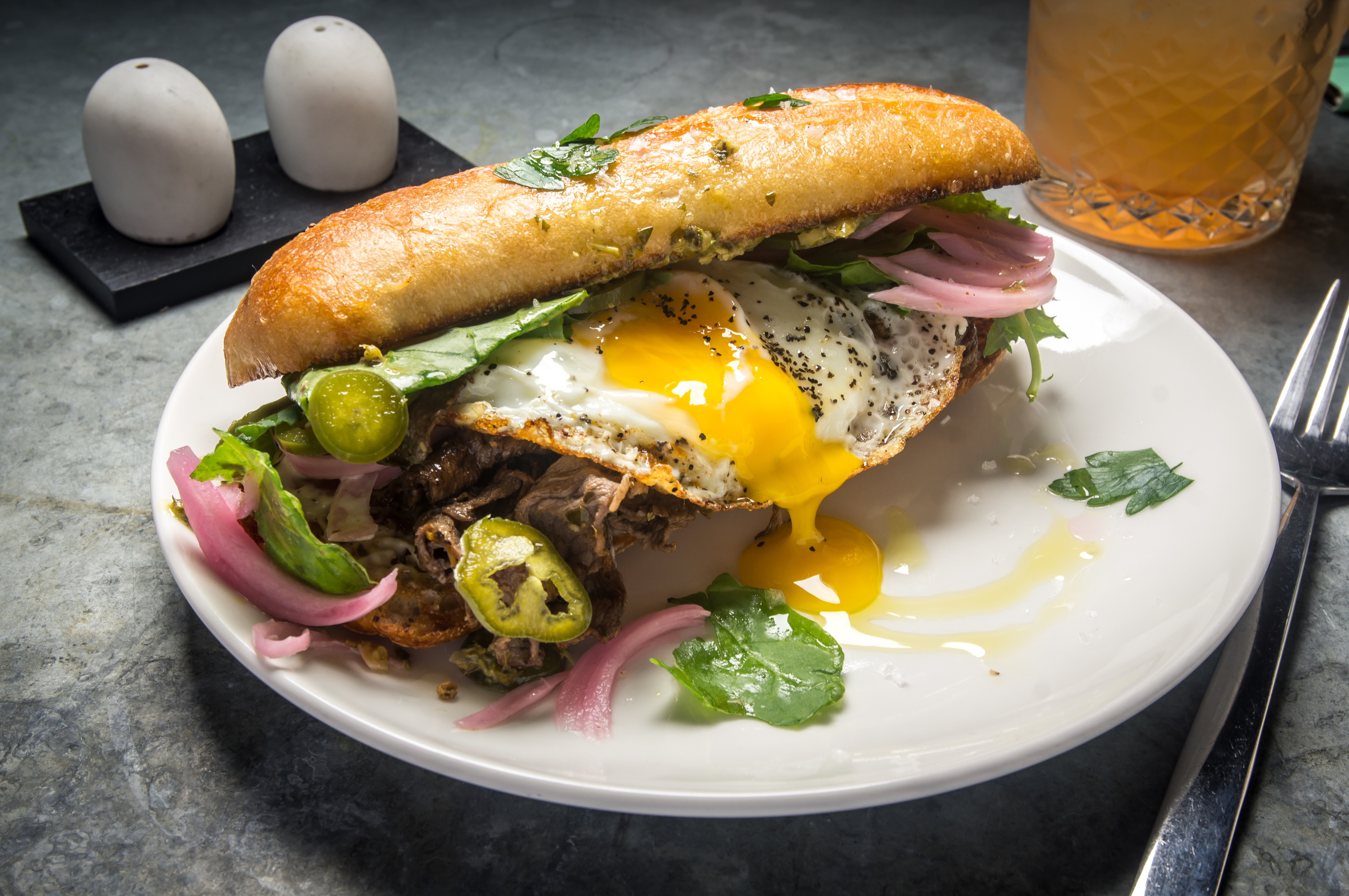 Steak & eggs at Egg ShopPaul Wagtouicz
Steak and eggs at Egg Shop
This Little Italy charmer may be the city's most staunch breakfast-for-dinner champion—the whole menu is gloriously devoted to all things eggy. The winner is chef Nick Korbee's steak-and-eggs sandwich ($15), a drippy behemoth of juicy, shaved tenderloin and a sunny-side-up egg that works overtime as a luscious sauce. Tucked inside a crusty French baguette, the combo is livened with pickled jalapeños, caramelized-onion aioli and chimi-chili relish. You'll be thanking the sweet heavens that this beefy beaut's not relegated to just daylight hours.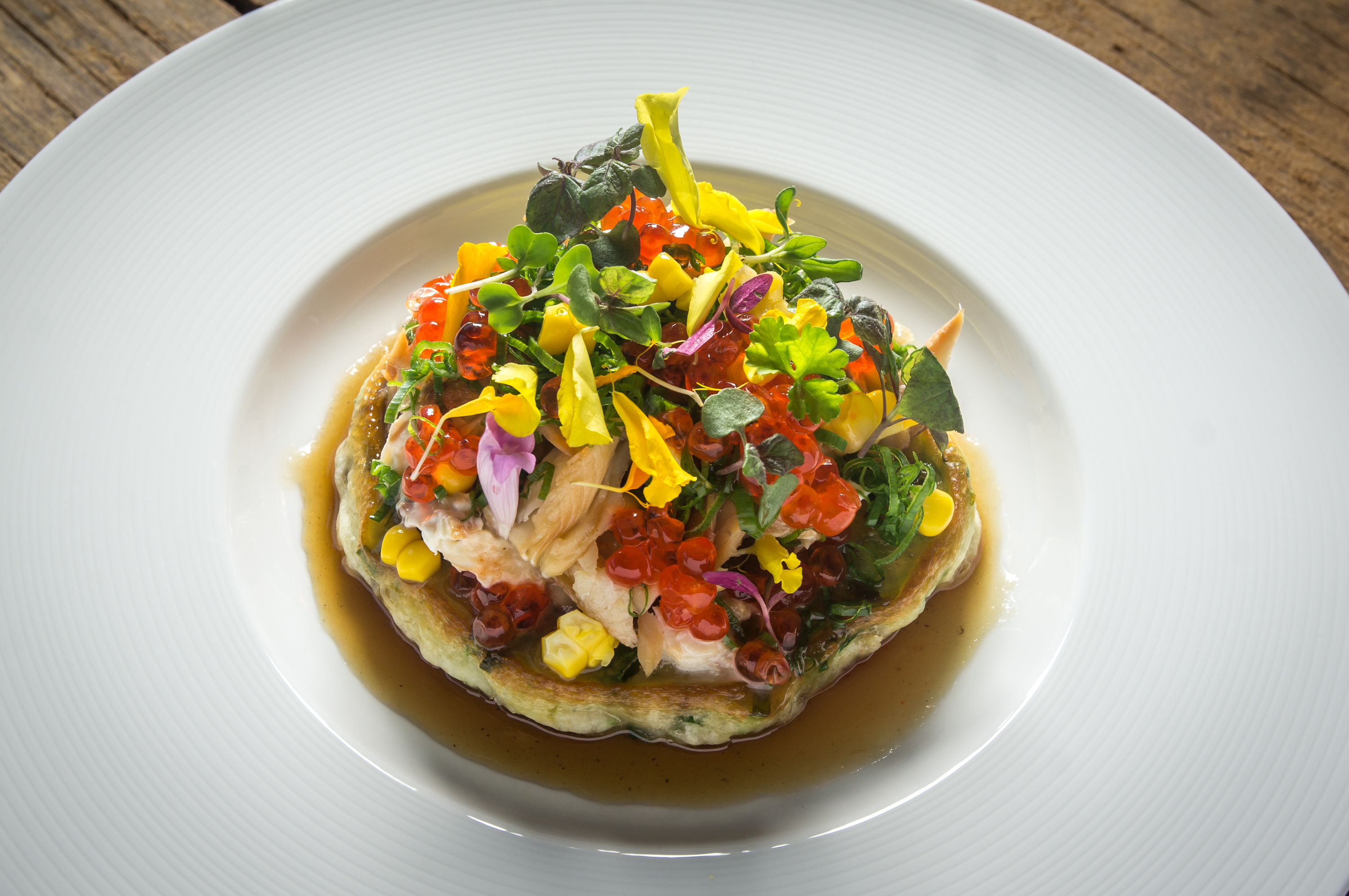 Paul Wagtouicz
Okonomiyaki at Mu Ramen

Ivan Orkin isn't the only ramen-loving Jewish dude turning out a killer riff on okonomiyaki (grilled Japanese cabbage pancake). At his upcoming Long Island City brick-and-mortar, Per Se vet Joshua Smookler gives a cornmeal-and–egg-white scallion pancake ($16) a siphon blast for optimum fluffiness. He crowns the griddled round with house-smoked trout, poppy tobiko pearls, shiso-bud microgreens and a double hit of decadent foie gras—shavings of buttery torchon and a drizzle of foie-maple syrup. It's a little sweet, a little salty and a whole lot of damn good.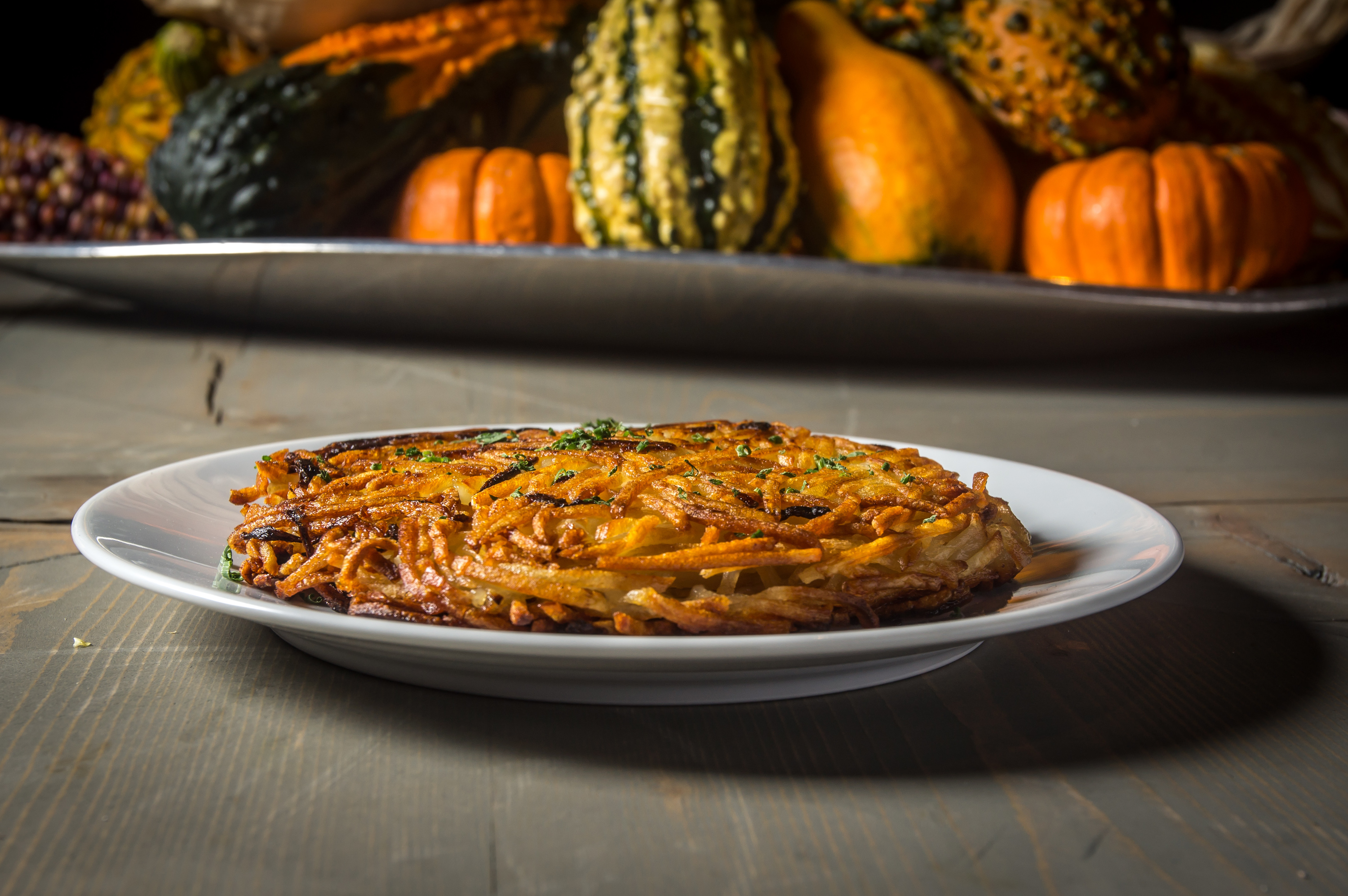 Duck fat hash brown at elanPaul Wagtouicz
Duck-fat hash browns at élan

David Waltuck's new Flatiron venture is drenched in duck fat, from the foie gras pop starters to fettuccine slick with the stuff, but nowhere is it more cheekily employed than a wheel of crispy hash browns ($8). Like a latke on steroids, the lardy puck tosses shoestring-thin russet potatoes with onions in silky duck fat, pressed until the edges are golden brown and exceptionally crunchy. It will blow that dollar-menu hash right out of your memory.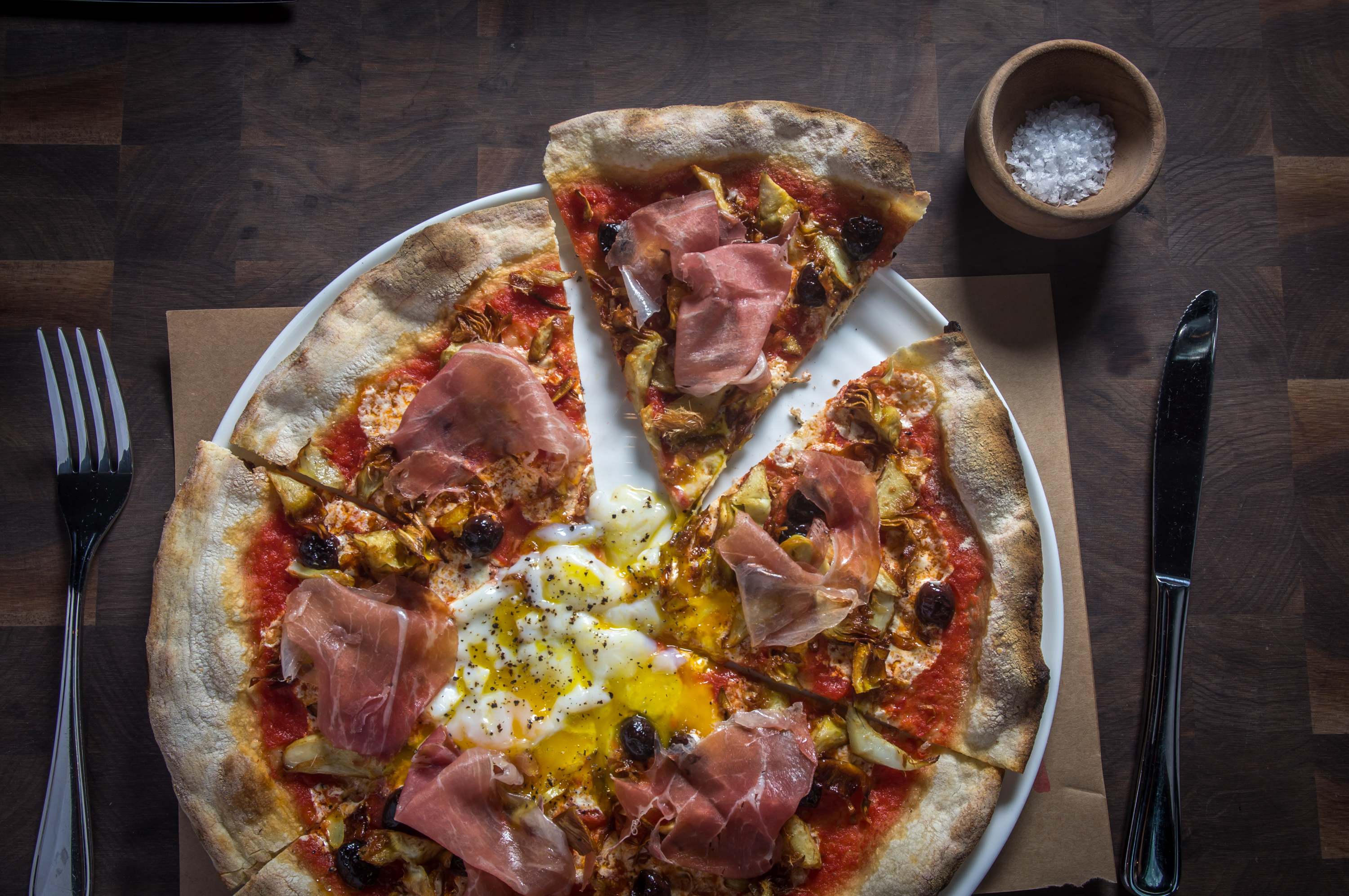 Capricciosa at MartaPaul Wagtouicz
Capricciosa at Marta

From the brick ovens at Danny Meyer's Roman-style pizzeria inside the Martha Washington Hotel, former Maialino chef Nick Anderer pulls thin-crust rounds like the capricciosa ($14). The pie is like a bacon-egg-and-cheese gone Italiano, with gooey stretches of mozzarella clinging to delicate ribbons of prosciutto, crisp-edged artichoke hearts and kalamata olives, all surrounding a yolky egg in the middle.


Crab doughnuts at the ElmPaul Wagtouicz
Crab doughnuts at the Elm

We know, we know—crab doughnuts?!? But trust us, and more importantly, trust Paul Liebrandt, the Michelin-starred chef behind this forward-thinking McCarren Hotel dining room. A novel cousin to the crab cake, the curry-and-coconut–dusted orbs ($12) surround a core of peeky-toe crab salad folded with miso mayonnaise.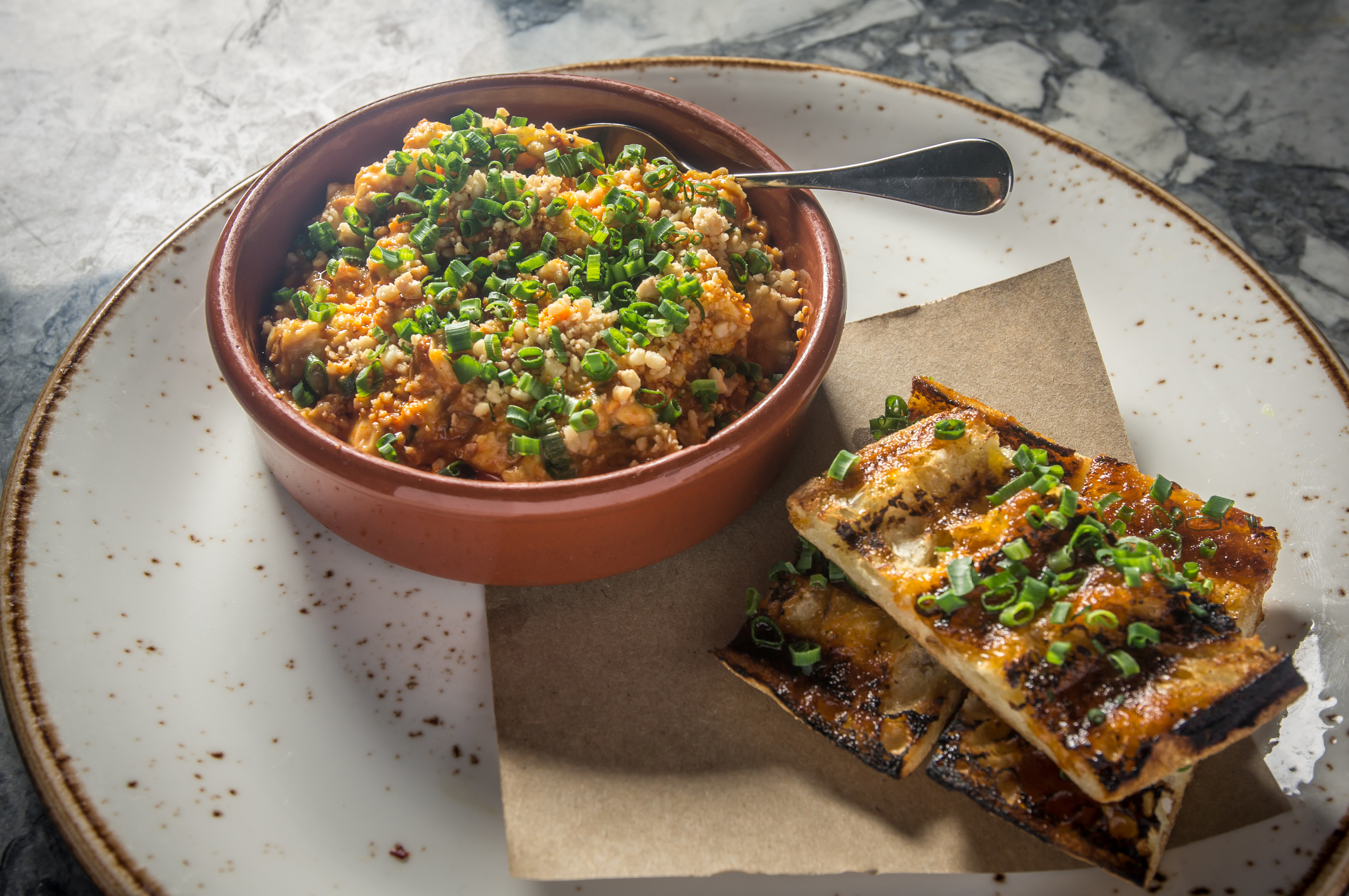 Scrambled eggs at GatoPaul Wagtouicz
Scrambled eggs at Gato

Compared to the haughty poached and the favored fried, the lowly scrambled variety is the red-headed bastard child of the egg family. In the capable hands of Bobby Flay, a simple scramble ($14) is the star dish on his Spanish-inflected menu. Flay vigorously whips eggs with butter and crème fraîche until they're over-the-top velvety, then finishes them with garlicky romesco sauce, tangy Bûcheron goat cheese and chopped marcona almonds.