Thanksgiving with the family can be a stressful time. Everyone sure has a lot of opinions! But a brilliant video from this weekend's Saturday Night Live shows you how to instantly diffuse any tense moments using—what else?—the unifying music of the goddess Adele. Strap on your fur coat, blond wig and pointed nails and brace yourself for Turkey Day with racist aunt Linda!
RECOMMENDED: A full guide to Thanksgiving in NYC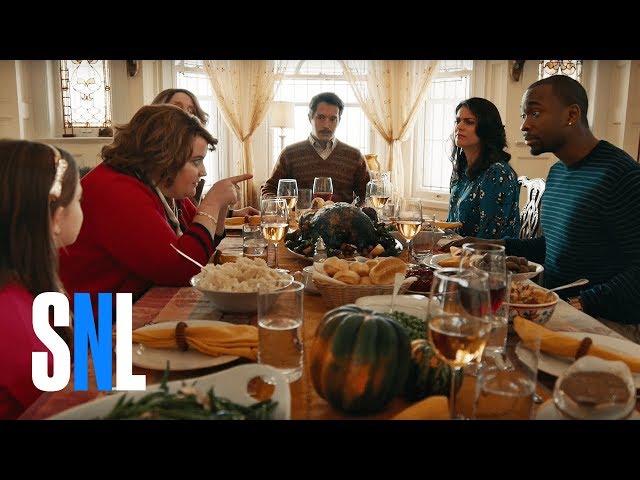 BONUS VIDEO: Miss Piggy got her own Adele moment in this The Muppets Show promo!