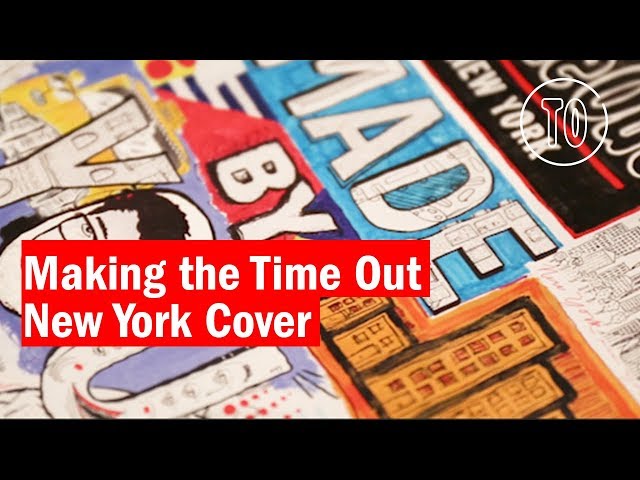 The best part of New York City isn't the theater or the street art. It isn't even the pizza (though pizza is certainly up there). What makes this city the greatest in the world is the people—it's you. So we launched our "Made by You: Reader Takeover Issue" and asked New Yorkers what they love most about NYC. Your input is in every section of this week's issue: Some went to a bar that only fits two patrons, reviewed plays and films, shared their neighborhood haunts and much more.
RECOMMENDED: Full guide to the Reader Takeover 2017
We also invited 10 creative readers into our Times Square office to collaborate with paint, pencils and mixed media, forming a visual representation of our eclectic city. We transformed our photo studio into a makeshift artist's paradise for the day and reproduced a six-foot-high version of our cover. Then we sat back and watched you do your thing. It was incredible to see our readers from all walks of live working together and giving each other feedback.
The result? A one-of-a-kind, this-week-only, completely made-in-New York cover.
Watch the video above to see how the whole thing came together.