Jimmy Fallon has Lip Sync Battle and Box of Lies; Jimmy Kimmel gets parents to torture their children over Halloween candy—now James Corden has carved out a shtick of his own with Carpool Karaoke, a segment on his The Late Late Show that features the host driving and singing in his car with famous musicians, from Rod Stewart to Jason Derulo. This week, Corden welcomed queen-of-everything Adele to take a little joy ride around London and the results were unsurprisingly epic. (Spoiler: Adele can spit serious rhymes.) See how her video stacks up against these fellow Carpool Karaoke standouts.
10. Mariah Carey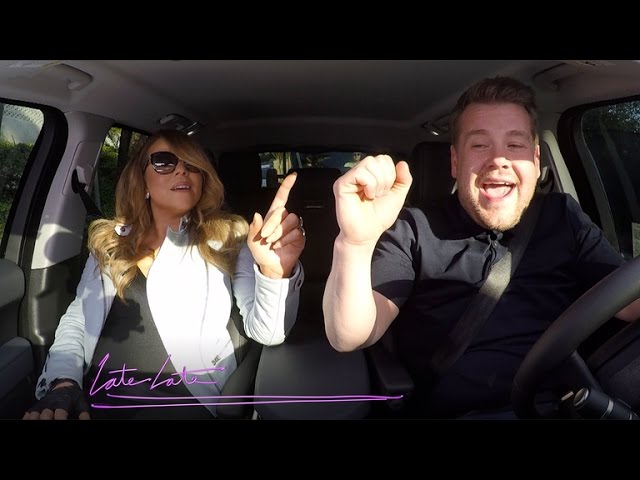 "I'm not singing today!" Mimi protests, before immediately diving into the
doo doo doos
of "Always Be My Baby." Of course, there's much glorious singing to be had in Carpool Karaoke's first installment, intermingled with the duo's attempts at British (pretty good), Southern (not bad) and New Yawk (fuggedaboutit) accents.
9. Iggy Azalea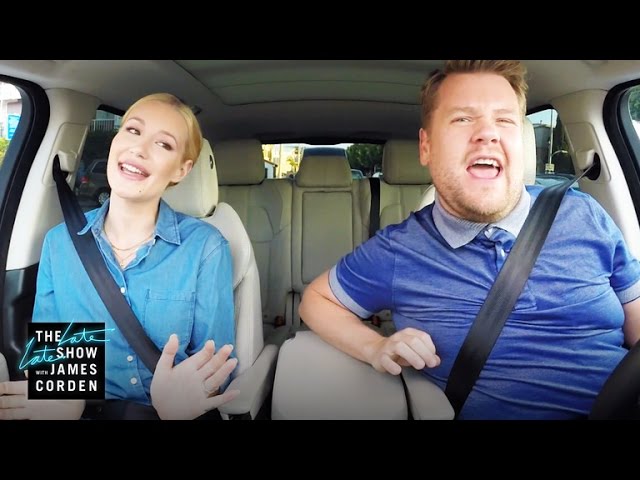 Not only does Azalea's carpool session prove to detractors that her rap skills at the very least trump her pitchy singing (sorry, Ig), but the pair's giddy planning of the rapper's nuptials (Corden to officiate, Demi Lovato to act as bridesmaid) and subsequent wedding-dress shopping also prove to be downright charming.
8. Carrie Underwood

Takeaways: Underwood has a hockey-player kink and is a Wham! fanatic, cowboy vests cost more than our rent and Corden can hold a note longer than a seven-time Grammy winner. Extra points for an always-welcome
Dumb & Dumber
reference.
7. Jason Derulo
Fun fact: Derulo can hit operatic notes even while hungover. He can also give you dabbing lessons in a parking lot and perform an impromptu concert of "Talk Dirty" atop a stranger's star-tour bus.
6. Rod Stewart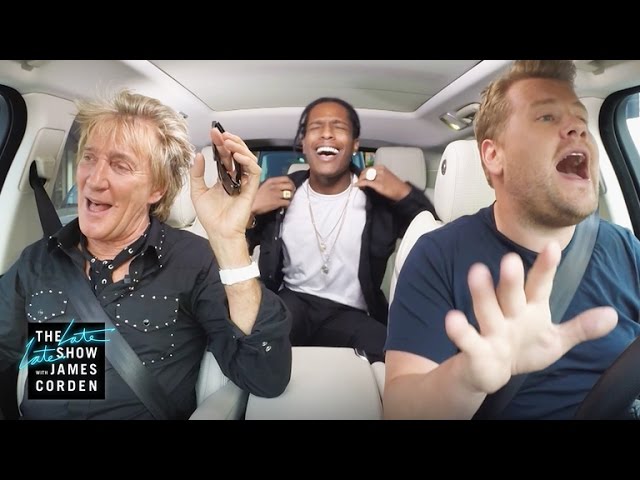 Having the rock legend sing classics like "Maggie May," shred on air guitar and chat about "shaggin' and a' drinkin'" is exciting enough, but throw in an A$AP Rocky cameo in the back seat and
now
we're talking.
5. Jennifer Hudson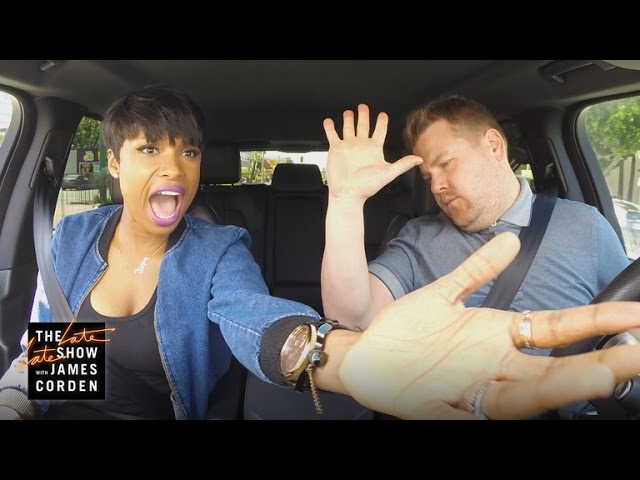 We don't know about you but we want JHUD to use that gale-force voice of hers to sing all of our drive-through orders for the rest of time. "Sing Jennifer!" Preach.

4. One Direction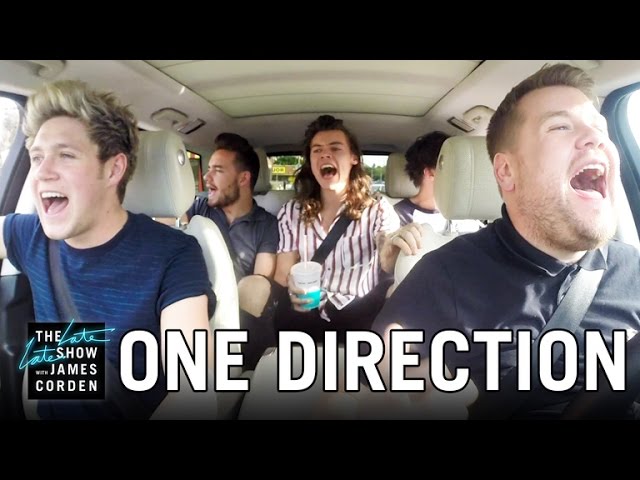 From
dodgeball games
to
tattoo roulette
, Corden is basically the 1D whisperer—here, he gets the usually choreography-averse group to don matching denim shirts and break it down to "No Control." Bless you, James Corden.
3. Justin Bieber Volumes I and II (tied)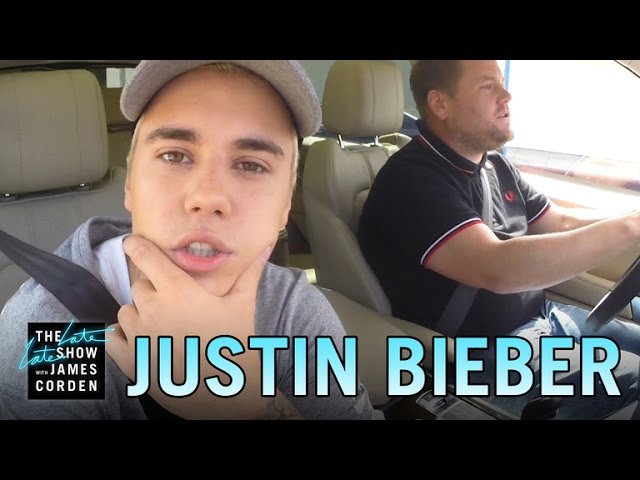 Bieb's Carpool Karaoke was so nice, he did it twice. Bieb's
first foray on Carpool Karaoke
was basically like every middle-school sleepover we ever had—talking about kissing, swapping clothes, wolfing down French fries and wailing to Boyz II Men's "End of the Road"—but volume two ups the ante, with the twosome going shopping (sequins and snowboards are involved), tackling "shrinkage" and head-banging to Alanis Morissette.
2. Stevie Wonder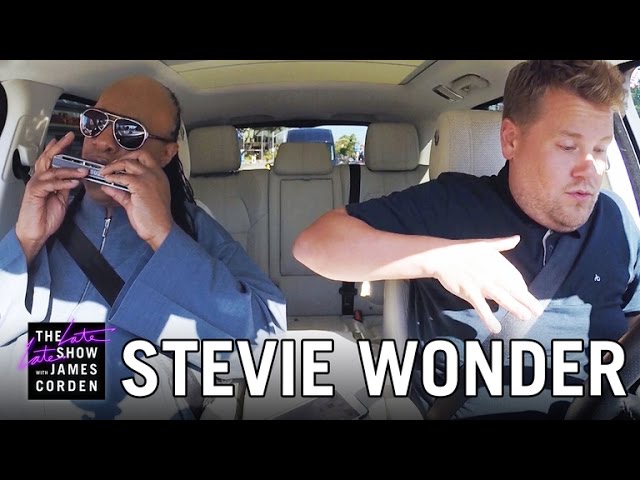 In between joyful renditions of "Sir Duke" and "Superstition," the wonderful Mr. Wonder calls Corden's wife for a surprise serenade of "I Just Called To Say I Love You." Corden's left misty-eyed and, if we're honest, so are we.
1. Adele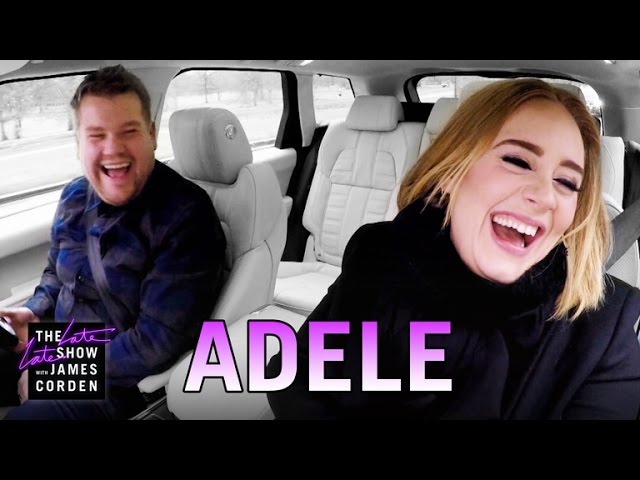 As if tea-chugging, weave talk and flawless renditions of not only her own hits but the Spice Girl classic "Wannabe" weren't enough, Adele positively slays the competition with a jaw-dropping take on Nicki Minaj's "Monster" verse, complete with sassy gesticulation. All hail the queen.