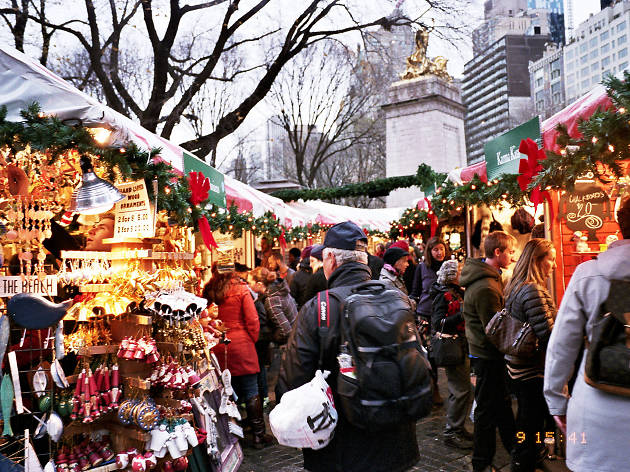 The Columbus Circle Holiday Market opens today with over 50 vendors
Posted: Tuesday November 29 2016, 6:52pm
Today is the first day of the annual holiday bazaar that takes over Columbus Circle every December.
The whimsical holiday market features over 50 vendors including handmade items from local artisans and snacks from vendors like Mrs. Dorsey's Kitchen and Sigmund Pretzel Shop.
With over 100 booths, it's easy to get lost in the holiday magic, but just pay a visit to the market concierge if you need help navigating.
Watch a video from the 2012 edition of the market below and head to the official site for a complete list of this year's vendors.
Share the story