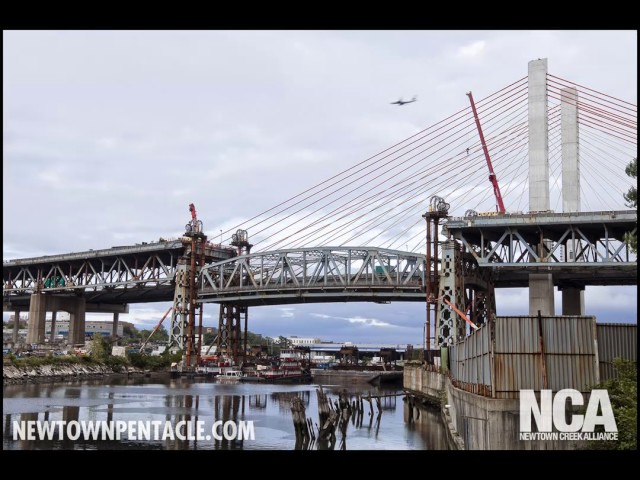 In April, the new Kosciuszko Bridge opened, providing a new connection between Brooklyn and Queens over Newtown Creek and rendering the adjacent 78-year-old structure of the same name all but useless. Months earlier, the internet was abuzz with the prospect that the old bridge would be demolished by way of explosives, but that excitement was slightly misguided.
The first phase of the bridge's demolition took place on Tuesday, and there wasn't an explosion in sight. Instead, the center span of the crossing was separated and lowered onto a barge and schlepped to a recycling facility in New Jersey. Even without the proverbial "boom," the feat of moving a giant hunk of infrastructure is still pretty cool.
One YouTuber captured the event by way of a 27-second time-lapse, and it's certainly worth a watch.
The demolition of the bridge isn't done yet, and lovers of explosions will get exactly what they're hoping for in coming months. The second phase of demolition is slated for August or September and includes the implosion of the of the two remaining approach sections, according to the Newtown Creek Alliance.