Late Night NYC Mix #3 by andhim
The German duo puts together 30 minutes of NYC-flavored New Year's house/party music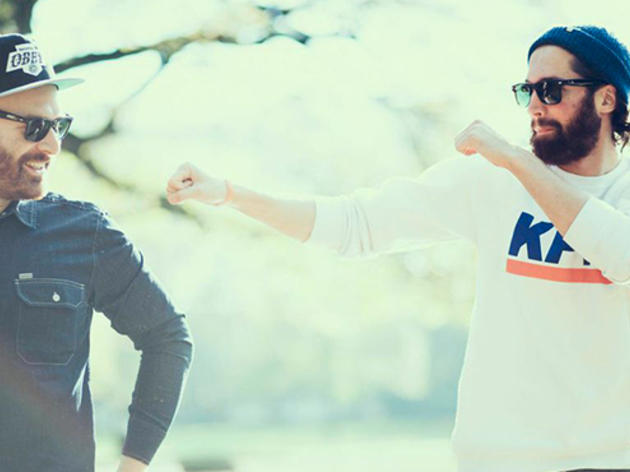 Made up of Simon Haehnel and Tobias Müller, andhim have been honing their musical skills since their teenage years, drawing influence from a background in hip-hop to create an energetic and soulful style of electronic dance music. Their unique sound, which they describe as "super house," has been rocking parties everywhere from Germany to Germantown, Pennsylvania. The duo continues to hold up a reputation for transforming the decks into instruments themselves to create an extended sphere of music. We asked andhim to put together a playlist right before their New Year's Eve gig at Verboten. In their own words:

"Here's a little andhim mix to get in the NYC mood! From Germany with love! Happy New Year!"

Tracklist:
1. Kalabrese, "Wanzka (Acid Pauli Remix)"
2. Ektschn, "Phonica"
3. M.A.N.D.Y., "Obsessed"
4. Denite & the Liquid Mirror, "Together"
5. Elderbrook, "How Many Times (andhim Remix)"