Heads up! We're working hard to be accurate – but these are unusual times, so please always check before heading out.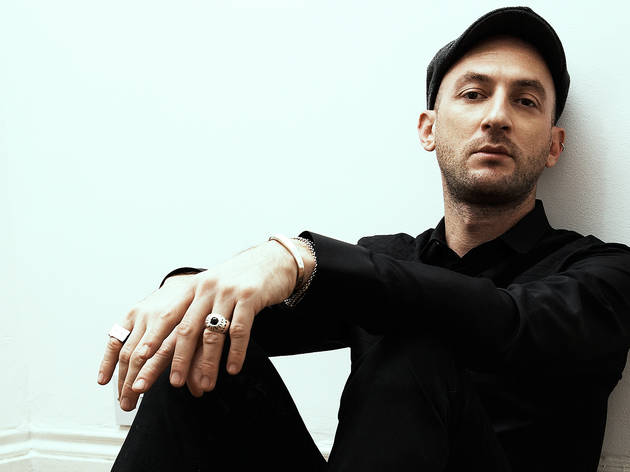 Damian Lazarus on the magic of Mexico, Alejandro Jodorowsky and playing on the moon
The Crosstown Rebels boss discusses his multicultural full-band debut record with new band the Ancient Moons
Damian Lazarus has always been a man unafraid of the unknown. You'd have to be, to create a entire music festival in the heart of the Yucatán at the end of the Mayan calendar . That festival, Day Zero, inspired Lazarus's full-band debut, Message from the Other Side, recorded with his new group the Ancient Moons. It's a beautiful album full of ancient melodies wrapped around tightly controlled digital madness, the perfect combination of Lazarus's wandering mystic persona and the light production touch of Simian Mobile Disco's James Ford (Arctic Monkeys, Haim). Their master plan was hatched late one night in Berlin (aided by bourbon). "By morning, we were married," says Lazarus. It must be the moon.

How did Day Zero and your time in Mexico shape the album?
I feel a very strong connection to the universe when star-watching on the beach in Tulum and have experienced many a magical moment there, which has led to some crazy creative thought processes. I connect with Mexico on many levels and felt it was important to record a lot of the album there.

What are some other influences on Message from the Other Side?
I was heavily inspired by a combination of Manly P. Hall's The Secret Teachings of All Ages, Alejandro Jodorowsky's The Holy Mountain and Wilfried Satty's art.

How has the making of this record changed you?
I've become a better musician/producer, and I've created a live show, which is something I hadn't foreseen in the stars. If you had told me two years ago that I would be singing and playing with modular synths with my own band, I would have said you were crazy.

What made you seek out an outside producer for this project?
I had the opportunity to work with musicians I had little experience recording with before—pianists, orchestras, Egyptian master percussionists, Qawwali singers. I needed someone who knew what they were doing by my side.

What was the hardest track to record on the album?
"Lover's Eyes" was a tricky song to record as it involved recording an Egyptian percussionist plus three legendary Qwaali vocalists and eight backing singers in a studio in Karachi, Pakistan. There is a track on the album called "Eyes Wont Let Me Hide" that involved trying record a song with four different melodies all running at the same time played in an odd time signature.

Any dream venues where you'd like to perform the album?
Playing on the moon would be pretty epic, but I'll settle for the entrance to the Pyramids of Giza.

It may not be the Pyramids, but what can we expect from the U.S. debut show at Verboten?
The album and tour isn't until May, but we wanted something unique for Verboten's anniversary, so this is a special early preview of what we're doing in 2015 and beyond.

Damian Lazarus & the Ancient Moons play Verboten Thu 12.
Upcoming gig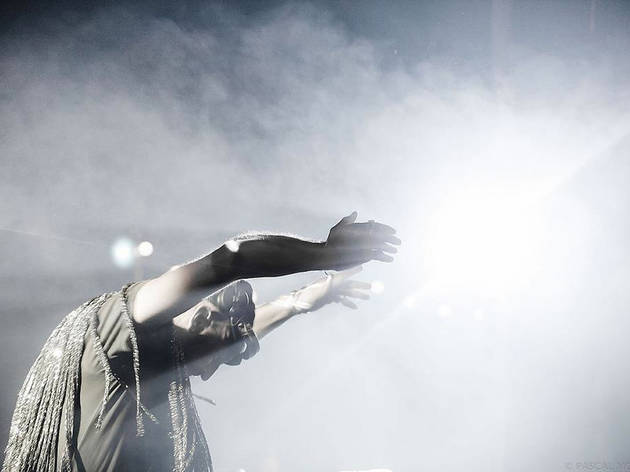 Verboten kicks off its weeklong one-year anniversary celebration with a very special event. Electronic-music rabble-rouser and Crosstown Rebels honcho Damian Lazarus returns to NYC, this time to premiere his new full band project with his Ancient Moons. He's joined by Wolf+Lamb associates PillowTalk (live) as well as Bedouin.