Electric Zoo 2013: DJ mixes
Here's hoping that these mixes will help to steer us through the sadness following the tragic deaths of two festival-goers.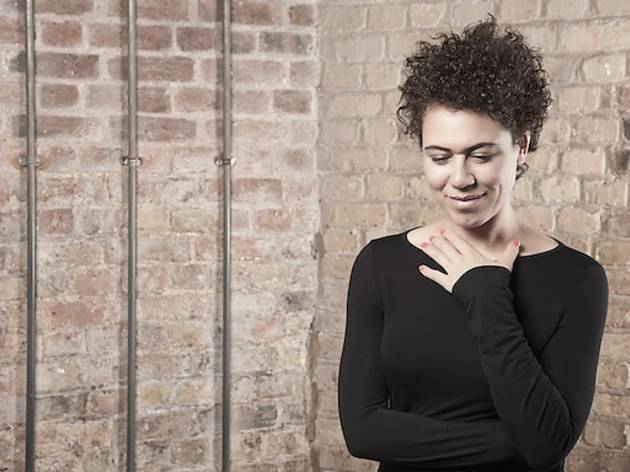 The deep-house doyenne Cassy offers up a 30-minute miniaturized version of her recent (and fab) Fabric 71 mix. She'll be on the wheels of steel at the Sunday School Grove on Friday, August 30 at 5:20pm.
RECOMMENDED: Complete Electric Zoo guide
One of the kings of the EDM realm (and a totally nice guy to boot), Rotterdam's Ferry Corsten gets the Hilltop Arena crowd going at 6:35 on Friday, August 30. Newcomer Cyril Hahn has quickly risen through the ranks via a series of beautiful, spare remixes of iconic R&B tracks (check out
this great version of "Say My Name"
by Destiny's Child); his debut release of original material, the "Perfect Form"/"Raw Cut" EP, comes out on PMR on October 21. You want more? Give a listen to this great DJ mix, recorded for the Isle of Wight's upcoming
Bestival
festival. You can catch him at the Sunday School Grove on Friday, August 30 at 1:50pm. The U.K. beatsmith known to the electronic-dance-music world as Reset Robot (and to his pals as
Dave Robertson)
makes moody, often gorgeous tech-house for such labels as Sci+Tec, Soma and Get Physical. We happen to adore moody often gorgeous tech-house, so you'll probably find us at the Sunday School Groove on Sunday, September 1, when he'll be playing as part of the Drumcode label showcase. An old pal of
TONY
(we interviewed him aeons ago when he first played NYC, in the considerably more intimate confines of APT) is a master eclecticist, mixing and matching genres and tempos with gleeful abandon. He'll be going head-to-head with his fellow Parisian Gesaffelstein at the Fool's Gold Clubhouse on Saturday, August 31 at 7:50pm.
We suspect Dimas isn't really that anggery—the young Jakarta native has rapidly ascended through the ranks of the world's big-room jocks. It doesn't hurt to have pals like Dim Mak mastermind Steve Aoki, and he'll be playing alongside a big chunk of the Dim Mak roster at the Riverside tent at 2:45pm on Sunday, September 1. Flux Pavilion makes dubstep, but it's certainly not the kind of dubstep that fans of, say, Mala or Burial might recognize—his is dubstep of the skull-ripping variety. But who knows what the future holds? The U.K. producer has been quoted as saying that dubstep is "not the cool thing anymore," and he's professed his love for the likes of A$AP Rocky, Kendrick Lamar and Childish Gambino, so perhaps we'll get a hip-hop set when plays Main Stage West at 5:15pm on Friday, August 30. But we very much doubt it. It's not all turmoil coming out of Egypt—there's trance, too, the kind proffered by Egyptian production duo Aly & Fila. They'll be playing Main Stage West at 1:10pm on Sunday, September 1. Nowadays, a lot of dance music isn't really dance music; it's jump-around-and-pump-your-fists-while-bright-lights-flash-at-a-festival music. That's the kind of music that Toronto production duo Torro Torro offer up. Catch the guys in action at the Hilltop Arena on Friday, August 30 at 1:35pm. Ireland: It's the land of leprechauns…and trance! John O'Callaghan makes and plays the cavernous sort of trance that makes you feel like a Norse god slaying dragons (or something like that). Discover your inner Odin when O'Callaghan hits the Hilltop Arena at 5:20pm on Friday, August 30. Dutch brothers Sjoerd and Wouter Janssen, together known as Showtek, are among the world's biggest purveyors of the EDM subgenre known as hardstyle. And just what is hardstyle? Listen to this mix and find out! Then catch them live when they play Main Stage West at 4pm on Friday, August 30. The young Jersey Club proponent Jersey Club DJ Sliink, a alum of Newark's Brick Bandits crew, is all of 22 years old—but his sets are the work of a confident man, dripping with the confidence of someone who's been on the scene for ages. It's also dripping with plenty of funk, and this mix's bass-heavy blend of hip-hop, R&B, trap, house and plenty more should sound great when he hits the Riverside stage at the unfeasibly early hour of 11:10am on Saturday, Aug 31 as part of the Fool's Gold Clubhouse lineup. If our math is correct, the Australian phenom Walden, at all of 19 years old, is the youngest artist appearing at this year's Electric Zoo. His music reflects that youthfulness, too; it's fun, sweetly innocent and poppy (in a hands-in-the-air, big-room-bombast kind of way, of course). He'll be throwing down his sounds on Sunday, September 1 at Main Stage West. Hayden "heRobust" Kramer has been perfecting a tough dubstep–hip-hop hybrid in his Atlanta studio for a few years now, in the process garnering more than a few high-profile fans, Skrillex among them. You can decide for yourself if that's a good thing or not—but it's undoubtedly put a spotlight on his tunes, and there's nothing wrong with that. Check out this recent heRobust mix, than jump around to his sound when he plays the Hilltop Arena at 11:35am (yes, in the morning) on Friday, August 20. You know those old-fashioned, Swiss Bob–style canival rides, where you go round and round and up and down, and the operator keeps asking "Do you wanna go faster" while revved-up pop plays? That's kind of what the music of Dzeko & Torres reminds us of—it's an amusement park of hook-stuffed electronics and makes us a little dizzy. The Toronto duo will be have a hand on the sonic throttle at 11 in the freakin' morning at Main Stage East on Saturday, August 31. Jasper Helderman, the rising-star DJ otherwise known as Alvaro, has the backing of Tiësto and counts David Guetta, Laidback Luke, Afrojack and Chuckie as fans. Which means two things: His sound is bigger than big…and he's gonna be huge. To underscore that last point, the past year has seem him working with the likes of Lil Jon, Pitbull and will.i.am. Yowsah! He'll be laying down his massive sounds when he hits the Main Stage West at 1:20pm on Saturday, August 31, the same day and stage that Tiësto and Guetta are playing. Coincidence? You decide!