Heads up! We're working hard to be accurate – but these are unusual times, so please always check before heading out.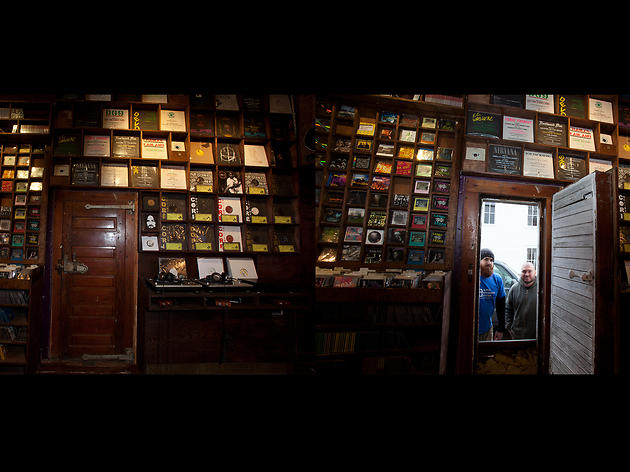 Ex-Dope Jams duo Slow to Speak presents a [dope] Valentine's playlist
Paul Nickerson and Francis Englehardt make us an exclusive mix of their favorite tracks
Paul Nickerson and Francis Englehardt—otherwise known as the outspoken duo behind one of New York's most legendary record stores, Dope Jams (and the store's infamous in-store LIFE parties)—are making their highly anticipated return to Brooklyn for what's sure to be one of the best parties happening over Valentine's Day weekend. The boys moved to the small upstate town of Oak Hill two years ago, where they've opened their new storefront, Preserved Instincts. Ahead of their gig at Good Room, the former–Dope Jams and current–Preserved Instincts proprietors (got that?) put together a playlist of their favorite Valentine's Day jams. And, if you want to know how they feel about mother nature, love and LIFE itself, be sure to check out our Slow to Speak Q&A (and bonus minimix!) too.
RECOMMENDED: Find more Valentine's Day ideas in NYC

Celebrate Life: Dope Jams Valentine's Day Ball is Feb 13 at Good Room.
Slow to Speak Valentine's picks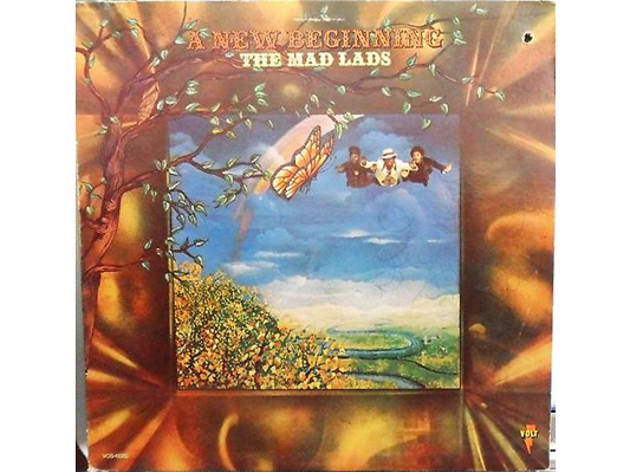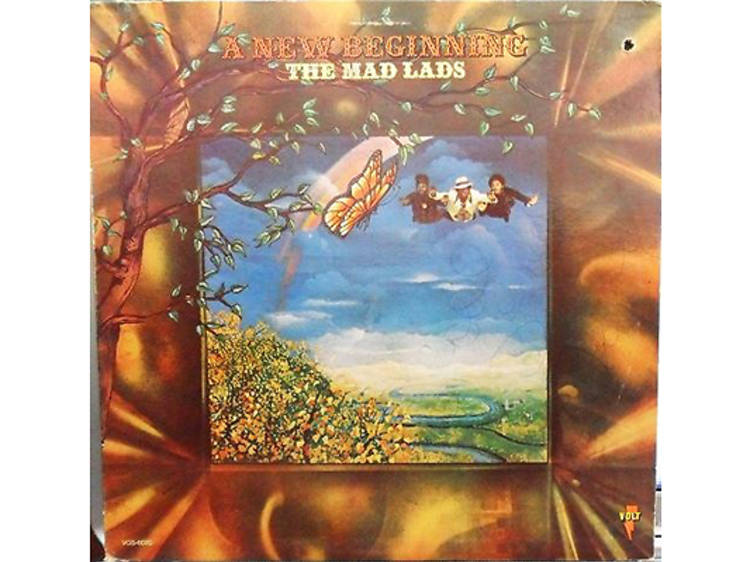 "I Forgot To Be Your Lover" by the Mad Lads
You can be sure you have never and will never find The Mad Lads on Ghostface's Annual "Softest Niggas In The Game" list. This is one of the toughest grooves of all time! Ghostface actually sampled it on "Black Out," his joint with M.O.P and Pharoahe Monch, and RZA included it on his amazing Shaolin Soul compilation of early Stax releases. This is a true heartbreak jam, the empty space in the groove signifying the desperation as he pleads for his lover's forgiveness.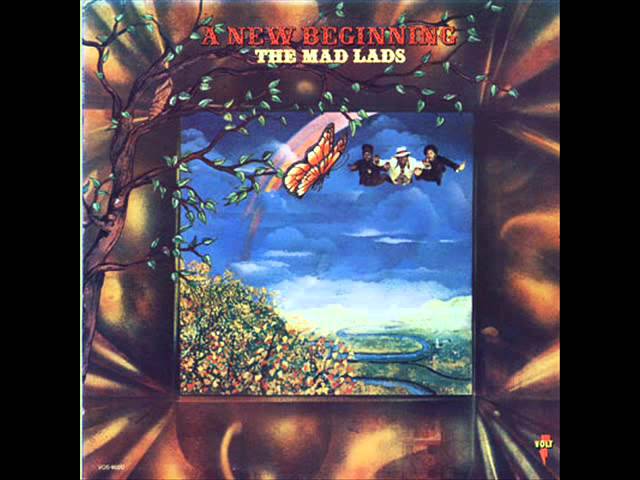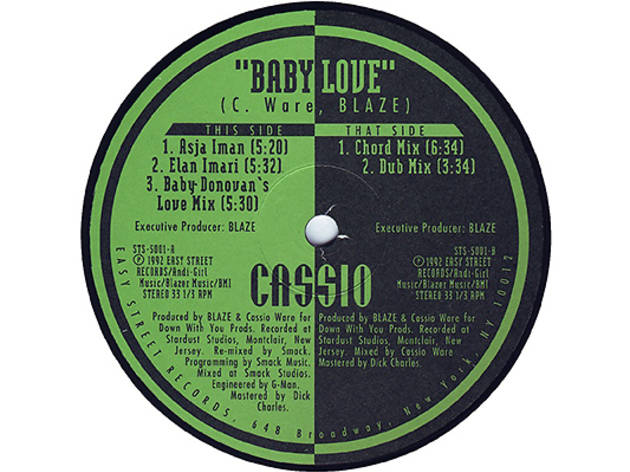 "Baby Love" (Chord Mix) by Cassio
When Blaze were in their prime, there was no touching them! This is part of a pentalogy with Cassio that also includes "Paradise," "Never Thought I'd See You Again," "Fantasy" and "So In Love." All masterpieces in their own right, but the line "she never leaves till we do it twice" may make this one the finest.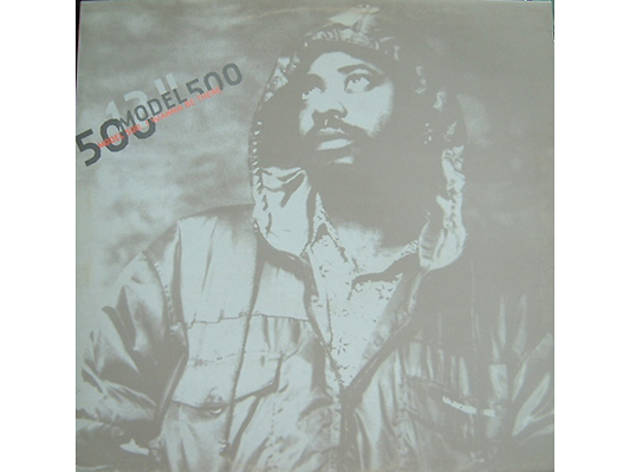 "I Wanna Be There" by Model 500
By far my favorite Model 500 track, "I Wanna Be There" was when the Model 500 project was really in its prime. The simple but heartbreaking vocal hook and the off-kilter edits throw you right into the feeling of longing for someone and hoping for their return—but knowing that it ain't gonna happen. The keys and bassline creep back in after the drum break so imperfectly, it really is the sonic embodiment of lost love. And beyond that, it's engineered by Moritz von Oswald—thankfully prior to the formation of his smooth jazz trio.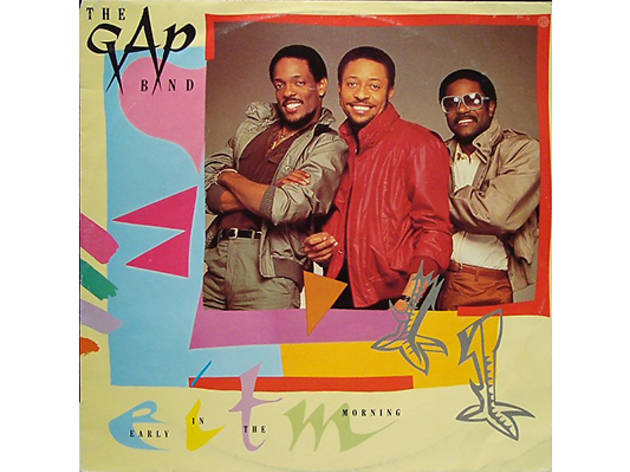 "Early In The Morning" (12" Version) by The Gap Band
You need the full 12" version where the vocals resolve themselves with the "Everything's gonna be all right" chant at the end to get the full effect of this monster. The perfect send-them-home-on-a-cloud end-of-the-night jam. Nothing is better than walking out of a club at 7am after hearing this and being blinded by sunlight and feeling like everything really is going to be all right.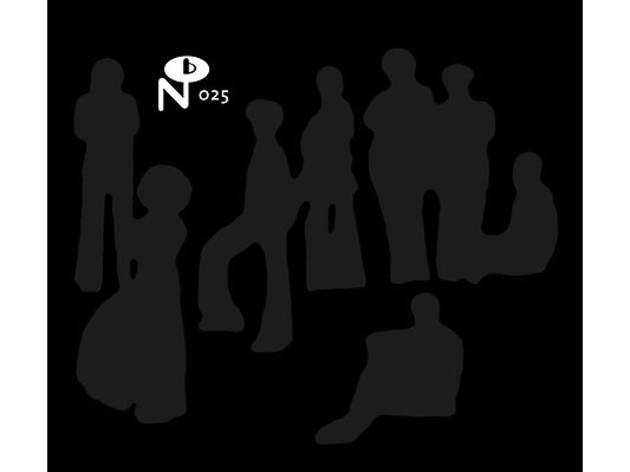 "The Best Of Good Love Gone" by the 24-Carat Black
Simply one of the best love songs that almost never came out. I can't really thank Bruce Thompson enough for hanging onto those tapes all these years. Without them, this masterpiece never would have revealed itself. Truly an amazing story for one of the best and most unrecognized soul groups of the Stax era.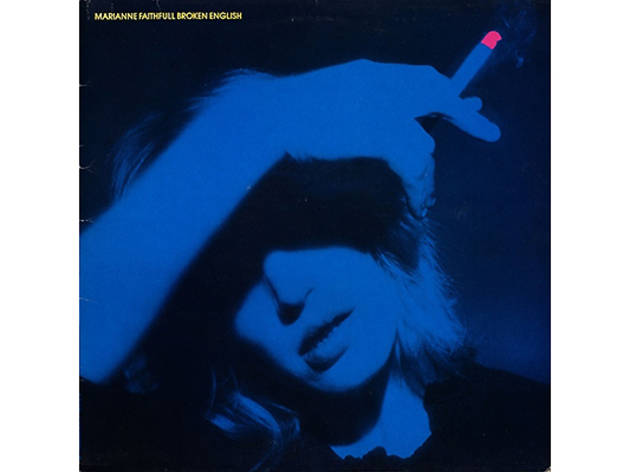 "Why D'ya Do It?" by Marianne Faithfull
Marianne takes the anger of infidelity from a man's point of view, and turns it into one of her best songs: a perfect blend of pure rage and reggae-influenced '70s rock. Hearing this song [recalls] one of my favorite moments in Brooklyn: About a half hour after we closed the store, I walk out of the studio to see our good friend, Cookie, ripping this song on the crossover with a nice, fat joint hanging out of his mouth and a tall boy by his side. A perfect moment in time…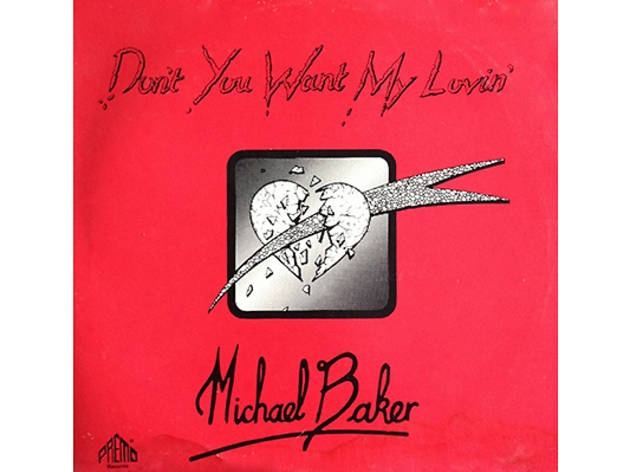 "Don't You Want My Lovin'" by Michael Baker
The perfect song to be stuck in traffic to, on a hot summer day in NY. I can hear Michael Baisden's voice over it as I listen to it. How in the hell did KISS-FM cancel his show? It was one of the last radio shows that actually played good music in NY. No Mister Cee and no Michael Baisden. Radio in NY is officially dead.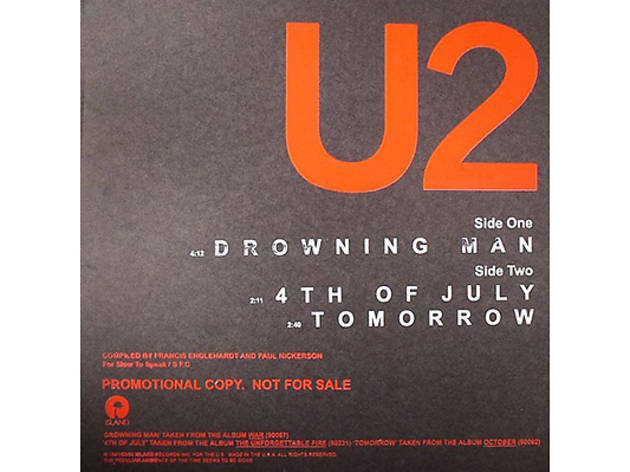 So I come home from work one day being a total maniac. Probably stressed out about a bunch of things that don't really matter. My girlfriend grabs me by the hand and says, "Sit down, shut up and listen to this…"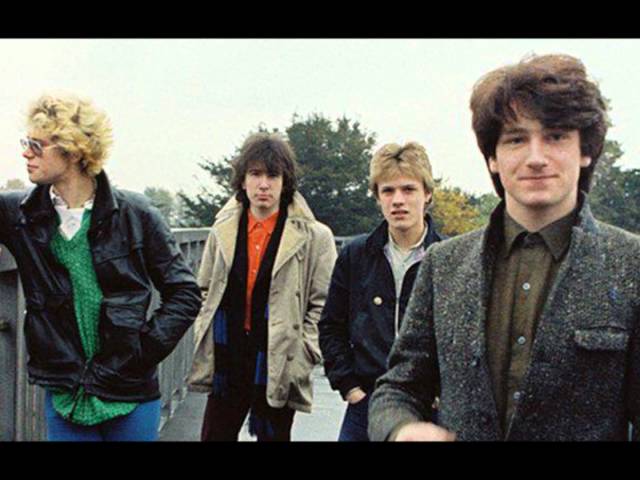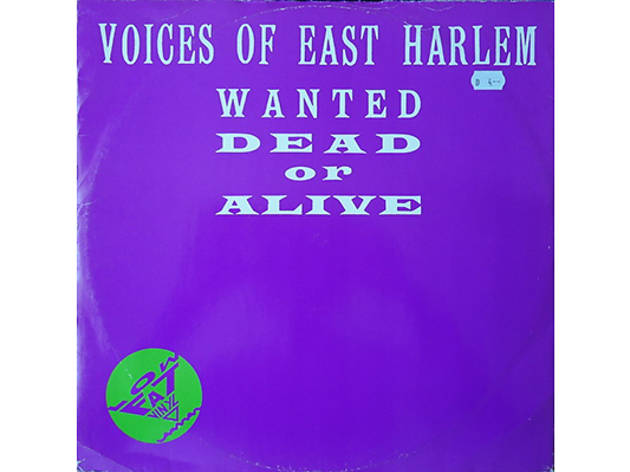 "Wanted, Dead or Alive" by the Voices of East Harlem
How can you go wrong with Curtis Mayfield and Leroy Hutson producing the Voices of East Harlem? This song plays on the idea that the Bad Boy is Satan, but for these purposes it's a warning about falling in love with the wrong person.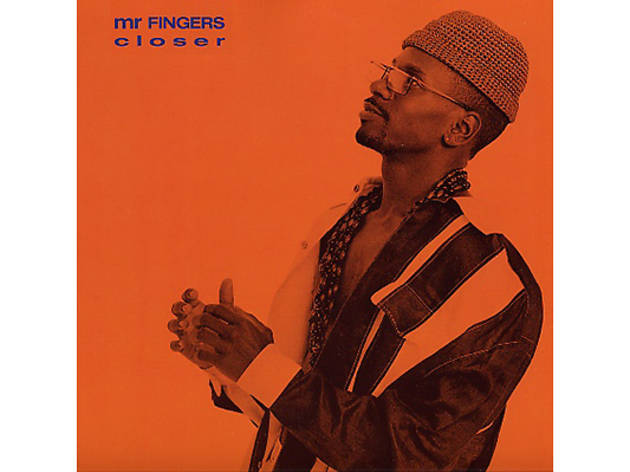 Okay, a pretty obvious choice, but one of my top five Larry Heard records. I hadn't listened to this in a couple of years but recently pulled it out and was brought right back to the first time I heard it. There are songs about love, and there are songs that make you believe in love. This song makes you believe in love.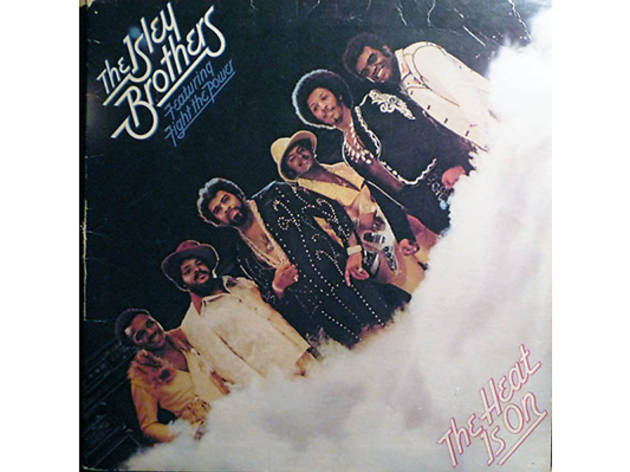 "Hope You Feel Better Love" by the Isley Brothers
Classic party-rocking Isley madness! Not quite as good as contemporary R&B like Bruno Mars, but great nonetheless.
More on Dope Jams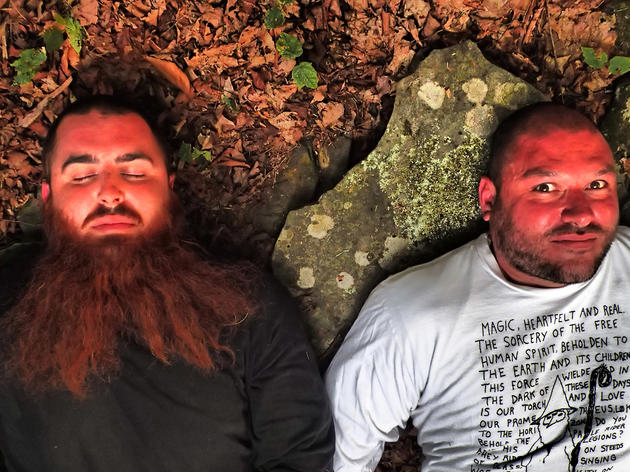 We interviewed Paul Nickerson and Francis Englehardt to talk about their move upstate, the new store, their upcoming gig and more.
Upcoming gig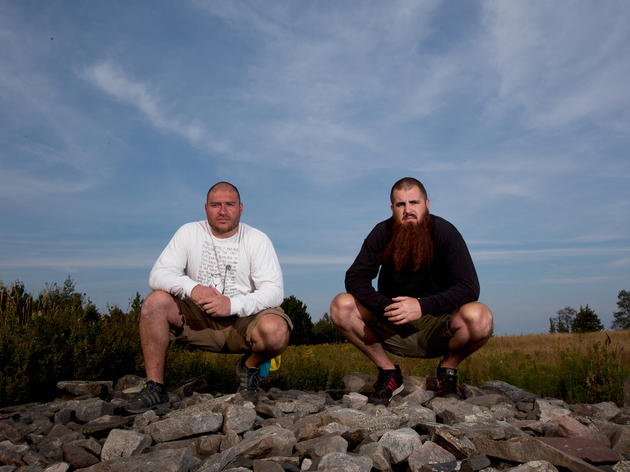 The fact that the former-Dope Jams and current-Preserved Instincts proprietors are throwing a V-day bash on Friday the 13th is probably not a coincidence. Come see what the impossibly funky curmudgeons have to say about love.