Heads up! We're working hard to be accurate – but these are unusual times, so please always check before heading out.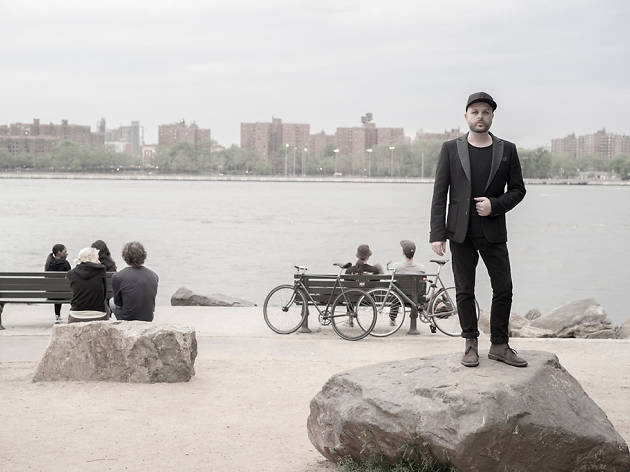 Late Night NYC Mix #4 by Luca Bacchetti
Italian producer and DJ harbors an unrequited "endless" love for our city
As New Yorkers, we sometimes forget what this city means to people not from it. Being born under the Tuscan sun, it turns out, has given Luca Bacchetti a love for our city in a way that only someone growing up far removed from it, yet somehow still in its shadow, ever could.

In this excellent genre-hopping mix the Endless Worldwide boss has lovingly, and exclusively, assembled for us, he embraces our assigned theme of a long-distance dedication to this city more overtly than any other so far in this short series, all due respect to Billy Caldwell (Mix #1), Dan Selzer (Mix #2) and Haehnel/Müller (andhim Mix #3). Fighting through sickness and the busy holiday season, he lined up his usual mix of smooth house but with a twist: recent tracks from Rampa, Nina Kraviz and Martin Buttrich & Konrad Black now sit alongside local bangers from Wu-Tang Clan, Public Enemy, Maxwell and…Woody Allen? Yep. But let's just let him tell you:



"If this city didn't exist, I probably wouldn't be here now and wouldn't be doing what I do. When I discovered hip-hop and black music toward the end of the '80s, New York was my dream, the city I dreamt about whilst looking at the double cover of Paul's Boutique, which I stuck on the ceiling above my bed, a melting pot of races, a place where records came from, along with fashion and even the way you walked. Yes, in New York, even the walk is different! When I think of New York, I think of the world; it's pretty difficult to find a purebred American here. This is the crossroads where things happen and everyone brings something of themselves. In this mix, I try to take a snapshot of some of the many memories I have, although it's a very difficult task for me to condense the visions the city evokes. Above all, I thought: What do I bring to NYC? Here too, every now and then, quotes jump out. Where I was born, on the Tuscan Apennines, I was surrounded by mountains—a kid day-dreaming about what was on the other side. New York was that dream, and for many, it still is."

Luca Bacchetti plays Janurary 9 at Verboten with Kölsch + Daniel Bortz.

Tracklist:
Manhattan (movie clip)
Public Enemy, "Fight The Power"
James Brown, "There It Is"
Wu-Tang Clan, "Triumph"
Marvin Gaye, "What's Going On"
Janet feat. Q Tip and Joni Mitchell, "Got Til It's Gone"
D'Angelo, "Chicken Grease"
Miles Davis, "On The Corner"
Taxi Driver (movie clip)
Soulphiction, "Ann Arbor" (Musik Krause)
Gold Panda, "Clarke's Dream" (Unknown)
Doc Daneeka feat. Seven Davis, "What's It Gonna Be?" (Ten Thousand Yen)
Hyenah, "Tale From the Dirt (Rampa Remix)" (Freerange)
Embassy Of Joy, "Addiction (Johannes Brecht Remix)" (ENDLESS)
Martin Buttrich & Konrad Black, "Siamese Connection" (Rumors)
Hundreds, "Please Rewind (The Das Remix)" (Krakatau)
Jesse Ware, "Keep on Lying (Nina Kravitz Remix)" (Unknown)
Flight Facilities, "Two Bodies feat. Emma Louise (Robag Wruhme's Endara Wassby Remix)" (Future Classic)
Beastie Boys, "We Got The (Godblesscomputers re-work)" (Unknown)
Bonobo, "Return to Air" (Ninja Tune)
Maxwell, "The Suite Theme"
Upcoming gig: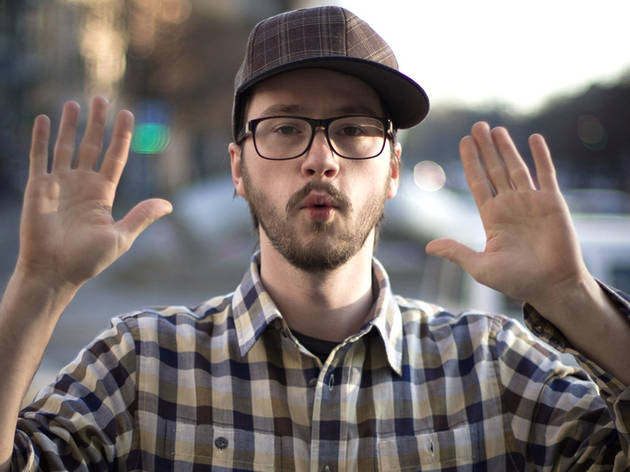 Danish standout Rune Reilly Kölsch, Germany's Daniel Bortz and paisan Luca Bacchetti are all scene veterans who could easily headline separate gigs of their own but instead have combined forces tonight for a solid triple-bill at Verboten. If you have bucks you're looking to get the most bang out of, you definitely can't go wrong spending them here.