Heads up! We're working hard to be accurate – but these are unusual times, so please always check before heading out.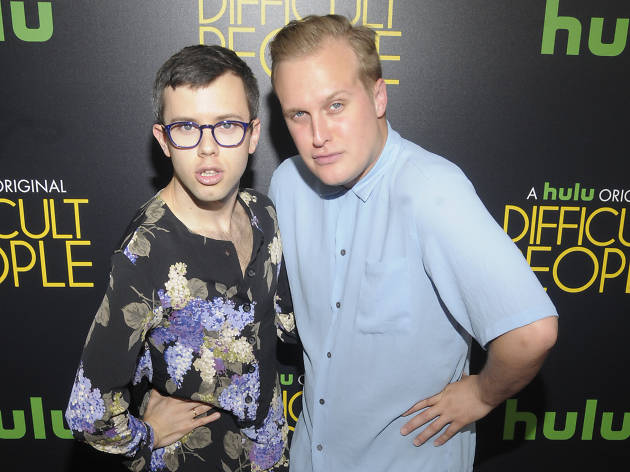 John Early and Cole Escola talk 2017
Search Party's John Early and Difficult People's Cole Escola share their political hopes for the new year
Some seasons are merrier than others. LGBT youth-suicide prevention group the Trevor Project reports a surge in hotline calls after the election season and even more heading into Christmas. To support the nonprofit, comedian Amanda Duarte throws a special edition of her showcase series Dead Darlings—at which very funny New Yorkers perform pieces they'd previously left behind— featuring LGBT comics John Early (Search Party) and Cole Escola (Difficult People), The Queen of the Night author Alexander Chee and entertainment journalist Brandon Voss, with all proceeds benefiting the Trevor Project. Ahead of the Wednesday 14 show, we asked Early and Escola to give us something to look forward to in 2017.
Cole Escola: I look forward to wearing red at the funeral of the human skin tag Steve Bannon.
I watched my dad die last spring, and I know liver failure when I see it.
John Early: I'll bring two pairs of character shoes so we can do the "Turkey Lurkey Time" choreography on his grave after the service.
CE: I look forward to watching Trump crumble under the pressure of learning information.
JE: I look forward to showing up at [Secretary of Education nominee] Betsy DeVos's mansion (you know it's French-chateau inspired) with an army of public school teachers for
a ceremonial voucher burning.
CE: I look forward to fighting harder for women's rights over their own bodies, especially in the face of Texas Governor Greg Abbott, who I've been told has a very flat ass and can't sing.
JE: I'll be right there with you, girl. I look forward to watching Mike Pence explain what does and does not constitute "forcible rape" to his daughters.
CE: I look forward to people at awards shows who confuse making money for activism, "Now more than ever, we need a reboot!"
JE: Okay, now I feel like you're attacking me.
Dead Darlings with Amanda Duarte is at Judson Memorial Church Wed 14 at 8pm (deaddarlingsshow.com). $10.
See the show!
Beloved NYC performers and writers share their favorite unrealized work in Amanda Duarte's free monthly forum for abandoned projects, sidelined ideas or scrapped gems from writers' notebooks, hard drives and beyond. The LGBT-themed December edition, "Gay Apparel," features Cole Escola, John Early, Brandon Voss and Alexander Chee. ($10 donations toward the Trevor Project are encouraged.)
Read more about John Early's Showgasm. XXL
For arts venue Ars Nova's annual benefit, resident performer John Early and pals (Ana Gasteyer, Kate Berlant and Cole Escola, to name a few) combine comedy, music and a heavy dose of the bizarre for Showgasm. XXL.
Looking for more opportunities to give back?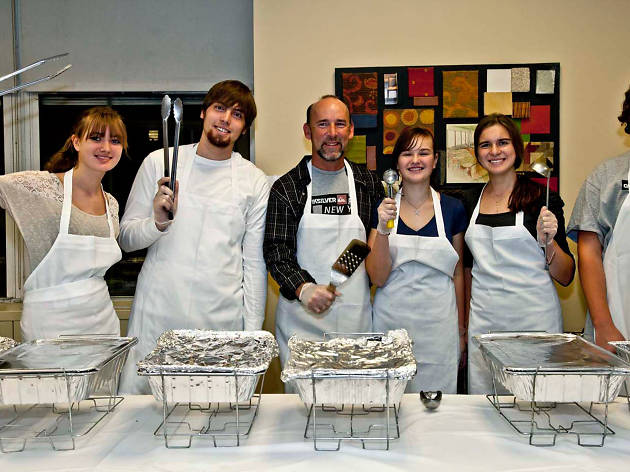 It's time to volunteer, NYC! Give back to the city by getting involved in environmental issues, animal welfare and more.