Tribeca Film Festival 2012: Shorts
RECOMMENDED: Full coverage of the Tribeca Film Festival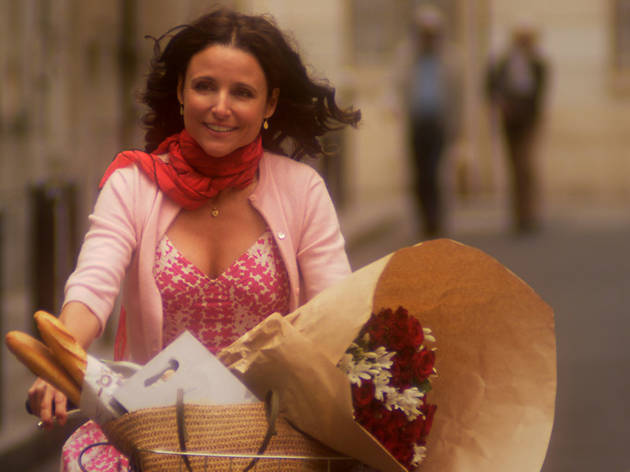 This documentary looks at three Jewish comedians, whose fathers were in concentration camps. It doesn't sound like a barrel of laughs, yet the mixture of tragedy and comedy makes for a stimulating film. Character comic Deb Filler recalls how her school friends used to think her dad's tattoo was his telephone number; 'Austen Tayshus' muses on the conflict between assimilating and retaining his history; and Moshe Waldoks poses the profound question - if Jewish parents want all their children to be doctors, how did so many turn out to be comics?
Read more
Writer/director Stillman again casts an affectionate eye on the foibles of preppy young Americans, this time two cousins all at sea in the sexual, moral and political whirl of a changing Old World. It's the 'last decade of the Cold War'. Ted (Nichols) is a young, serious-minded car-company executive getting over a failed affair, his recovery hardly helped when Fred (Eigeman) - a brash naval officer - turns up uninvited to stay in his Barcelona flat. When Fred starts 'borrowing' money from his host and meddling in his encounters with various girls, tensions between the pair come to a boil. An incisive comedy of misplaced American manners, this is for the most part a very funny portrait of immaturity deceived by its own ignorance and blinkered obstinacy. Agreed, it's harder to like or care about Ted and Fred as much as their younger (and therefore more forgivably deluded) counterparts in Stillman's earlier Metropolitan, and the story's sudden shift into life-and-death melodrama in the final reel is a little clumsy. But the film looks good, the performances are sharp and droll, and there's more than enough originality here to confirm Stillman as a distinctive, beguiling talent.
Read more
An ordinary suburban mom carefully plans a life-changing trip to Paris, but when her plans go terribly awry, she finds herself alone on the banks of the Seine wondering why the city of dreams cannot magically fill her life with meaning in Picture Paris. Screening as part of the Shorts: Escape Clause program.
Read more
Following a deadly pandemic that has decimated the world's population, a father drives his nine-year-old daughter from the west coast of Australia to the safe zone in Transmission. Screening as part of the Shorts: Fallout program.
Read more
When shown at the Edinburgh Festival, this caused a minor furore over its supposed misogyny; and indeed its story of radio personality Fats Bannerman (McNeice), writer and presenter of a bland romantic costume serial, far outdoes John Fowles' The Collector as an instance of ultimate male possessiveness of the female object. When Fats is accused in an interview of escapism, the programme begins to darken; and when he comes across and takes in a catatonic rape victim (Nethercote), it gets farther and farther out (Gothic vampires, improvised sax doodlings), as does his mental state, finally erupting in (predictably phallic) violence. Accompanying Fats' decline is some increasingly obvious visual and aural symbolism: attempts to strangle himself with his own tape recordings, regression to a childhood stammer. Sick and disturbing.
Read more
See more shorts by date