Tribeca, New York, guide: The best of the neighborhood
Tribeca, New York, is prime shopping and dining territory, but which places stand out? Here's our guide to the best restaurants, bars, shops and things to do.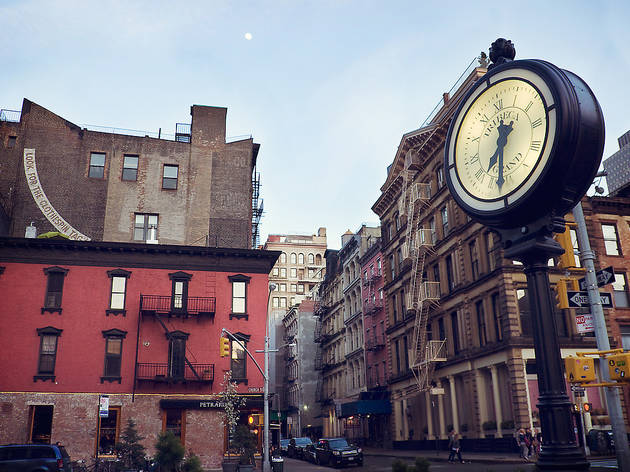 In the 1960s and '70s, artists colonized the former industrial wasteland in the triangle below Canal Street, squatting in its abandoned warehouses. These days, Tribeca's more affordable apartments have been replaced by six-figure lofts, occupied by the rich and famous—Robert De Niro, a founder of the Tribeca Film Center, Tribeca Film Festival and several local businesses, is the celebrity most closely associated with the neighborhood. See our picks of the best restaurants, bars and stores in the area below.
RECOMMENDED: Full coverage of things to do in Manhattan