Pride March refreshments: food and drink for every block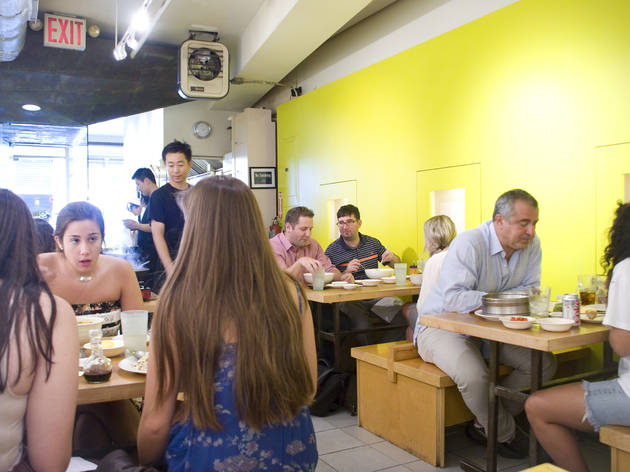 RECOMMENDED: Full coverage of the Pride parade in NYC
The NYC Pride March is one of the city's most exciting annual spectacles—it's also incredibly long and the Gay Pride celebrations usually happen on one of the hottest weekends of the summer, so you'd be wise to take some food and drink breaks. Whether you're looking for a quick drink, a sweet treat or a classy Gay Pride date spot, we've got you covered at these restaurants and bars, all a quick walk from all the Pride action on Fifth Avenue.
Try the eggs Benedict with Virginia ham and truffled hollandaise at this elegant museum eatery.
Book now
Read more
This wood-wrapped industrial-style spot elevates mandoo, Korean dumplings, above mere appetizer status.
Read more
Venue says: "Our outdoor seating is completely open! Happy Hour is great at the patio. Every weekday, 3-6pm. Join us!"
Come to this small spot for European eats—from panini to filet mignon—a hefty international wine list and patio seating.
Book now
Read more
After receiving heaps of praise for his thin-crust pizzas at Beacon, chef Waldy Malouf opened this 15-seat pizza parlor to properly showcase his beloved pies.
Read more
Brother-and-sister team Damon and Felisa Dell move their barbecue joint to a new home, where patrons can continue to enjoy Southern comfort food in large portions.
Read more