Heads up! We're working hard to be accurate – but these are unusual times, so please always check before heading out.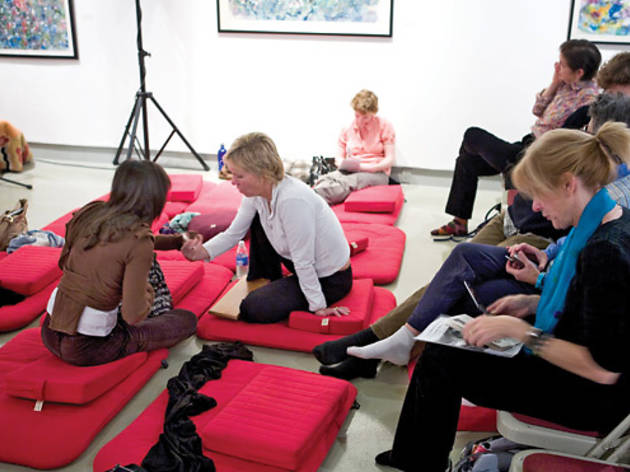 Detox your mind
Where to meditate, relax and center yourself.
RECOMMENDED: Fitness guide to NYC
Meditate

Chogye International Zen Center of New York and Chogyesa Zen Temple
Stunning meditation rooms and friendly practitioners will immediately put you at ease as you enter either of these Korean-style Zen Buddhist centers. At the downtown Chogye International Zen Center of New York, full-timers gather daily to perform the 108 prostrations (bow to Buddha, kneel, stand up, repeat), but during the Intro to Zen class—an open intro to meditating, chanting and walking held each Sunday and folowed by a talk (6--8pm)—you won't have it so rough. Uptown, the Chogyesa Zen Temple (located in a lovely brownstone) offers a beginners' meditation class on Tuesdays with instruction and postsession Q&A. Chogye International Zen Center of New York, 400 E 14th St at First Ave (212-353-0461, cizny.org). Free. * Chogyesa Zen Temple, 42 W 96th St between Central Park West and Columbus Ave (917-344-9067, nychogyesa.org). Tue free, Thu suggested donation $5.

Greenhouse Holistic
Independent types can try the instruction-free open meditation circle, held every first and third Sunday of the month. Show up no later than 8:15pm (late arrivals won't be admitted) and use the hour to sit, walk or lie down in silence. 88 Roebling St at North 7th St, Williamsburg, Brooklyn (347-987-4526, greenhouseholistic.com). Suggested donation $5.

Integral Yoga Institute
Beginners are introduced to several meditation techniques at this yoga center's Meditation I workshop ($24). Held at least once a month, it offers an overview of mantra meditating, breath focusing, thought focusing and meditating to candlelight. Mix it up with other courses like Laughter Meditation (kind of like laughter yoga without the poses), Yoga Nidra (deep relaxation), kirtan (call-and-response chanting) and free open-meditation sessions most days of the week (Mon--Sat 12:15pm, Mon--Thu 6pm). 227 W 13th St between Seventh and Eighth Aves (212-929-0586, iyiny.org). Workshops start at $22. Next Meditation I workshops: Jan 15, Feb 7; check website for other courses.

Tibet House
The rotating schedule at this nonsectarian Tibetan cultural center introduces novices to a wide range of practices, and appeals to solitary and social meditators alike. A guided two-hour meditation takes place on most Tuesdays at 7pm (check website for schedule); you can also show up at 6pm for silent, individual meditation. Thangka paintings from Nepal adorn the walls of the venue, which doubles as an art gallery. 22 W 15th St between Fifth and Sixth Aves (212-807-0563, tibethouse.us). Check website for schedule; suggested donation $10.

Zen Center of New York City
The community vibe at this center (which is also known as the Fire Lotus Temple branch of the Catskills' Zen Mountain Monastery) inspires some to stay for months as residents-in-training. You can see if moving in is right for you once you've tried a Sunday morning introduction (9:15am--1:15pm); in addition to a crash course in zazen (seated meditation), abbot Geoffrey Shugen Arnold sensei will answer your questions about the meaning of Zen with a dharma talk. 500 State St between Nevins St and Third Ave, Boerum Hill, Brooklyn (718-875-8229, mro.org/firelotus). Suggested donation $5.
Give your body a break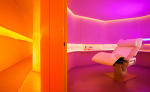 Take a nap at Yelo Spa
Slip inside a YeloCab, one of Yelo Spa's signature cocoonlike cabins, for a customized power nap. You have your choice of aromatherapy, lighting and sound options; you can also opt for a totally muted experience. Even the rooms' YeloChairs been designed with deep relaxation in mind—your knees are raised above your chest to make you feel weightless, slow your heart rate and help you nod off. 315 W 57th St between Eighth and Ninth Aves (212-245-8235, yelonyc.com). Prices start at 20 minutes for $15.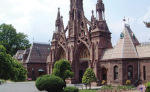 Go for a long walk...in a cemetery
Cemeteries are tranquil, beautiful places in which to reflect. Ramble through Brooklyn's 478-acre Green-Wood Cemetery, or wander between memorial sculptures in the pastoral Woodlawn Cemetery, which dates back to 1863. Green-Wood Cemetery, 500 25th St at Fifth Ave, Sunset Park, Brooklyn (718-768-7300, green-wood.com) * Woodlawn Cemetery, Webster Ave at E 233rd St, Bronx (718-920-0500, thewoodlawncemetery.org)

Stretch out and MELT
This slow-paced, nonstrenuous class uses specialized rollers and balls to rehydrate connective tissue and gently stretch almost every bit of your body, from the balls of your feet to the top of your spine. MELT stands for Myofascial Energetic Length Technique, and the restorative technique is said to heal injuries (and prevent future ones). It'll also leave you feeling as chilled out and as pliable as a lump of Silly Putty. Choose from a few types of classes offered at the JCC, including postnatal, MELT combined with yoga, and some taught by MELT founder Sue Hitzmann. And on January 2, stop by the center's New Year's Fitness for Everybody Fair (10am--6pm) for free MELT classes, workshops and other fun throughout the day. JCC in Manhattan, 334 Amsterdam Ave between 75th and 76th Sts (646-505-5708, jccnyc.org). Single class $25--$50, members $18--$35, packages available.For more relaxing fitness ideas, read about the city's top yoga classes here.

Sit in silence at the New York Public Librarymain branch
With its central location and free admission, the Rose Main Reading Room at the NYPL's Beaux Arts landmark is one of the city's most accessible, if predictable, noiseless locales. Linger at one of the long oak tables enjoying the quiet and just staring up at the radiant ceiling murals of dreamy cloudy skies. Fifth Ave at 42nd St (917-275-6975, nypl.org)