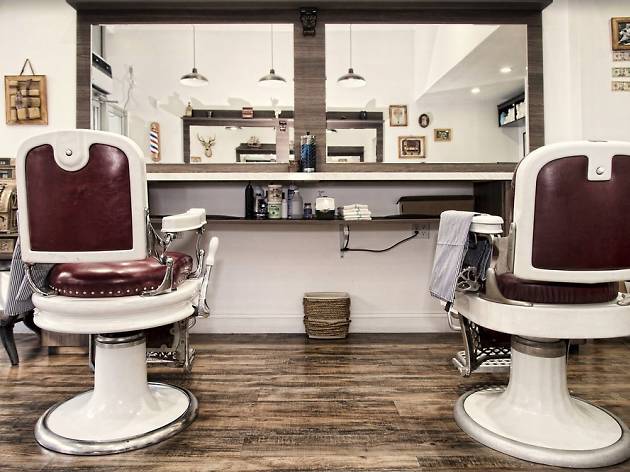 The best salons for men's haircuts in NYC
Forget Supercuts—get a crop or shave with a side of whiskey or beer at these top-notch salons for men's haircuts in NYC
Listen up, fellas: If you think grooming is just another errand, then you've never experienced a cut from one of these dude-friendly salons for men's haircuts. For trendy styling, close shaves, color treatments and fresh trims, we've mapped out the best hair salons for men in New York. So sit back, relax and get pampered at great spas in NYC—without sacrificing your masculinity. And if you're lucky, you'll get to sit in a leather chair, sip one of the best whiskeys or New York's best beers while a stylist buzzes and coifs your mop into that perfect, seemingly effortless style.
RECOMMENDED: Full guide to the best hair salons in NYC
Best salons for men's haircuts
Get a shave at a barbershop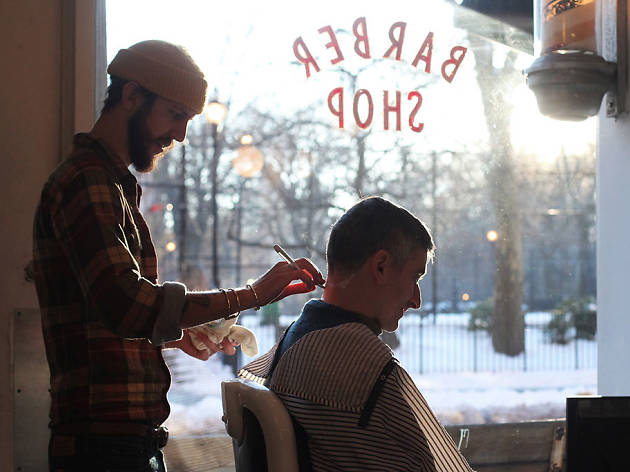 Tired of plastic razors? Not quite man enough to give yourself a Crocodile Dundee–style hunting-knife shaving? It's time to put down the bottle of shaving cream and join the barbershop club­.