Four offbeat getaways
Spend the night in a lighthouse, travel back in time in a vintage trailer, hit the hay at a farm or sleep in a tree.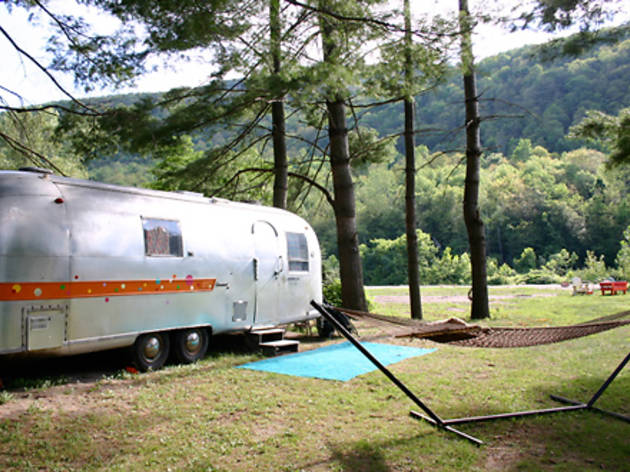 1/3
Photograph: courtesy of Butter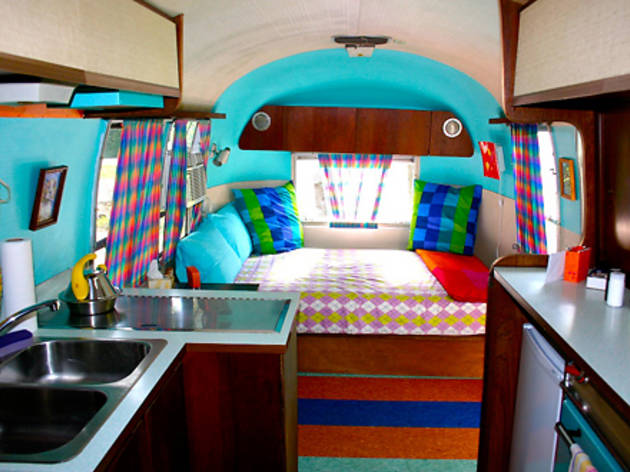 2/3
Photograph: courtesy of Butter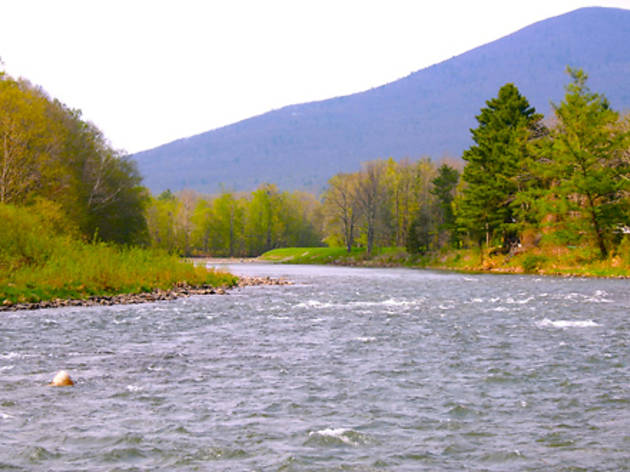 3/3
Photograph: courtesy of Butter
RECOMMENDED: See all weekend getaway ideas

Saugerties Lighthouse; Saugerties, NY
Travel time: About two hours from NYC by car
A historic watchtower on the Hudson River doubles as a quaint bed-and-breakfast on weekends (Thursdays--Sundays). Maintained by live-in keepers Mandy Lamb and Patrick Landewe, the old-fashioned residence welcomes overnighters in two guest rooms best suited for couples. During your stay, you can tour the lighthouse, walk along scenic trails or, if it's summer, go on boating excursions. Reservations are full until November, but keep checking the B&B's site to swoop in on any cancellations. 845-247-0656, saugertieslighthouse.com. $225 per night.
Kate's Lazy Meadow; Mt. Tremper, NY
Travel time: About two hours from NYC by car
Owned and operated by Kate Pierson of the B-52s and her life partner of eight years (Monica Coleman), this nine-acre property brings comfort, and a bit of kitsch, to the countryside. In addition to its retro-styled cabin suites, a cabin and lodge, there are two quirkier options for your stay: classic Airstream trailers and a cozy wooden shack. Every creekside trailer has a legit bed, bathroom and kitchenette, plus a picnic table, charcoal grill for cooking and a TV/DVD player. With no internet or TV connectivity, the brook-adjacent shack offers a more off-the-grid experience. Cell reception is dicey here, so you won't be tempted to check work e-mails—instead, enjoy the solitude by practicing your fly fishing at Esopus Creek or sketching the bucolic surroundings. 845-688-7200, lazymeadow.com. Trailers $175--$200 per night; suites $175--$300 per night; shack, cabin and lodge $300–$550 per night.
Handsome Brook Farm; Franklin, NY
Travel time: About three hours from NYC by car
It's easy enough to shop at the Greenmarket and call yourself a locavore, but if you really want to prove your mettle, make your next vacation a trip to a working farm. While enjoying the tranquillity of country life, you'll help feed calves, pigs and sheep, collect chicken eggs and learn to make jam using berries you picked fresh that day. The quiet rural location and homey B&B-style digs should ensure a restful night—but it's not compulsory to get up at the crack of dawn with your hosts. 607-829-2587, handsomebrookfarm.com. Rates start at $139 per night.
Winvian; Morris, CT
Travel time: About two hours from NYC by car
The 18 cottages and suite at this 113-acre retreat are anything but cookie-cutter: The Masonic-Temple--style "Secret Society" channels the preppy spirit of New England fraternities (minus the hazing and silver-spoon attitudes), and "Music" exudes a 1960s rock-and-roll swagger with its fiery hues and mod furnishings. If your childhood dreams of a tree house remain unfulfilled, you can rent a refined version here. Instead of a tricky rope ladder, stairs lead up to your perch—and inside, there's a full bar. 860-567-9600, winvian.com. Rates start at $650 per night.