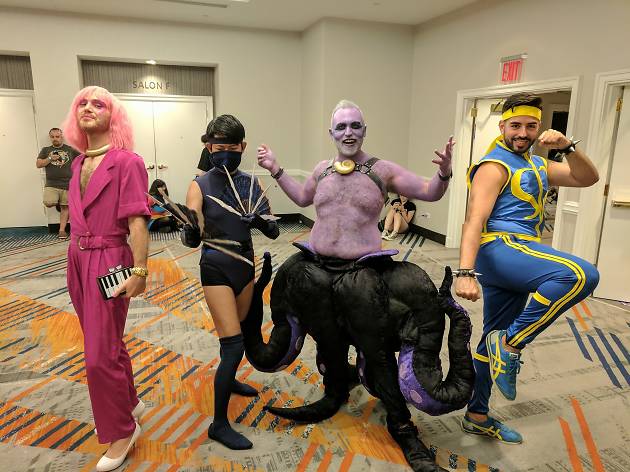 If you've ever clocked the amount of cute boys wearing tight Batgirl t-shirts on convention floors around the country, you'd know that every comic con was gay. But, luckily, NYC hosts one of the country's finest explicitly-queer affairs.
Now in its fourth year, this epic assembly of queer fandom moves from Brooklyn to Manhattan for its biggest edition yet at Sheraton Times Square. The weekend lights up on Friday night with the Ignite party at Copacabana Club. Look out for drag and burlesque divas taking on your favorite pop culture characters, and be sure to show up in a cosplay look that makes you want to dance like Adam West's Batman.
As for the convention, brace yourself for two packed days of panels, performances, costumes and enough merch to satisfy you for a full calendar year; along with signings and appearances by comics favorites like Kevin Wada, Jen Bartel and Kris Anka.
Start planning your costumes now: It's not as easy as you think to make a patent leather catsuit!