Heads up! We're working hard to be accurate – but these are unusual times, so please always check before heading out.
RuPaul's Drag Race NYC queens—ranked!
We count down the local queens who have sashayed and shantayed on RuPaul's runway over the past seven seasons
Thirteen New York City drag queens have competed on RuPaul's Drag Race since the show launched in 2009. As New Yorkers tend to do, these ladies almost always made a big impression, whether through their humor, glamour or extreme weirdness. With this season heating up, we've ranked all the gender-bending artists who've emerged from NYC's gay clubs and gay bar scene to compete for the title of America's Next Drag Superstar.
RECOMMENDED: Full NYC drag queen guide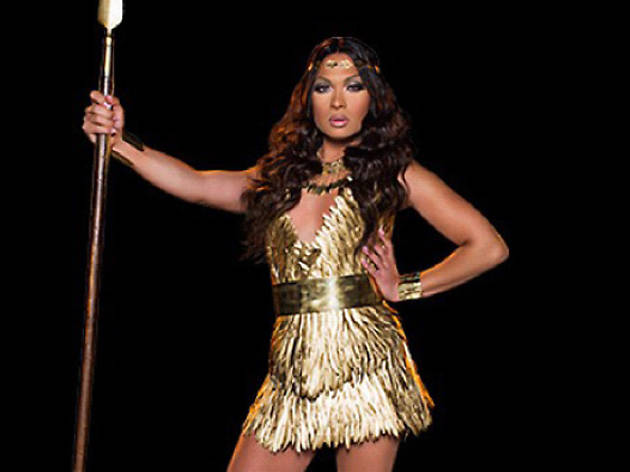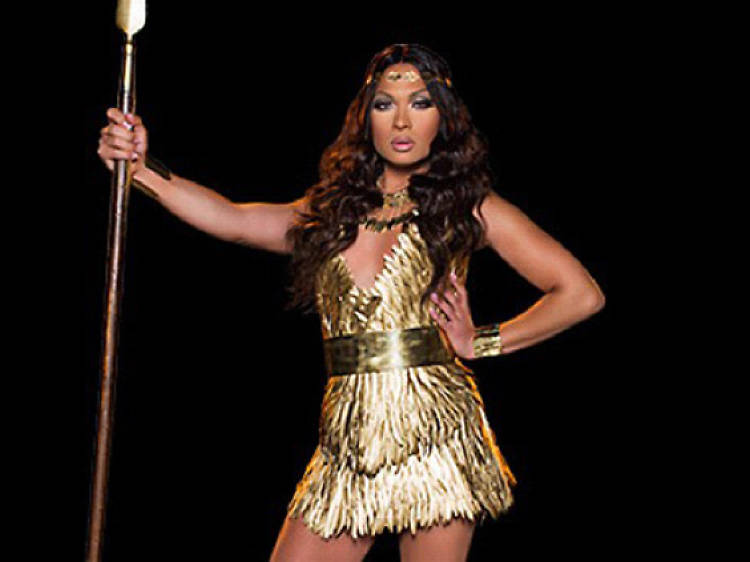 13. Vivienne Pinay, season five
The least memorable NYC queen to grace the Drag Race runway was stunningly gorgeous but disengaged from any challenge that involved more than looking awesome. Her biggest claim to fame was being part of the first (and so far only) double elimination in the show's history, a dubious honor she shares with Honey Mahogany.
Notable quote: "My beauty is everything."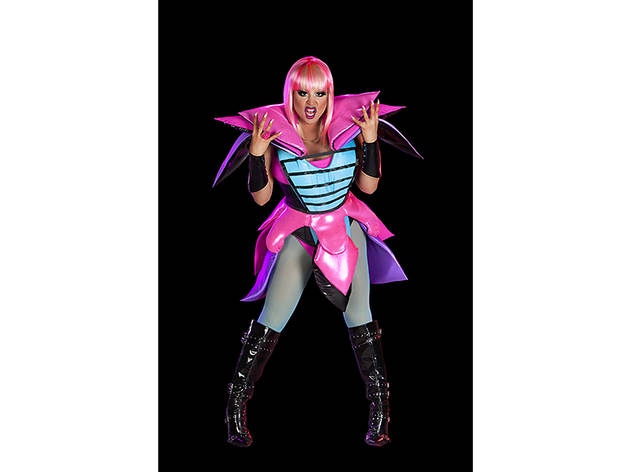 Photograph: Mathu Andersen
12. Mimi Imfurst, season three
When we think of Mimi Imfurst, we think, She should have been the first to go. Not only did she look terrible, but she had a pretty horrible personality to match. When she finally did get kicked off in season three, it was after she infamously lifted India Ferrah off her feet in their lip-synch face-off. Hasn't she ever heard of personal space? Don't touch nobody!
Notable quote: "I only weigh 98 pounds. The rest of this is liver."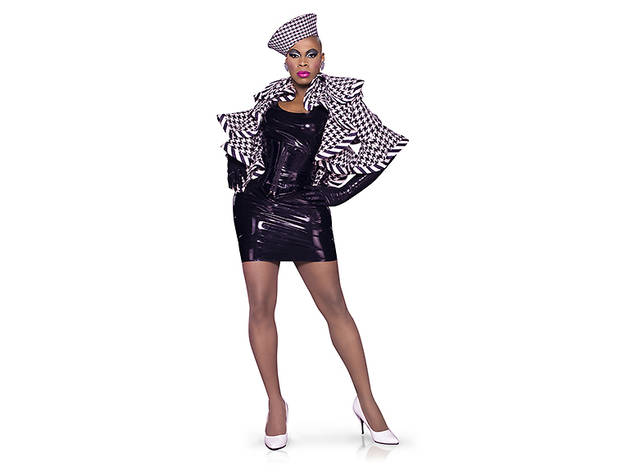 Photograph: Mathu Andersen
11. Vivacious, season six
A veteran of the NYC club scene, intriguingly strange queen Vivacious had some unforgettable, eye-popping getups, including a headpiece named Ornacia, which eventually earned its own Twitter following. Vi flunked the challenges, though, and lip-synched for her life twice before sashaying away in episode three.
Notable quote: "Mother has arrived!"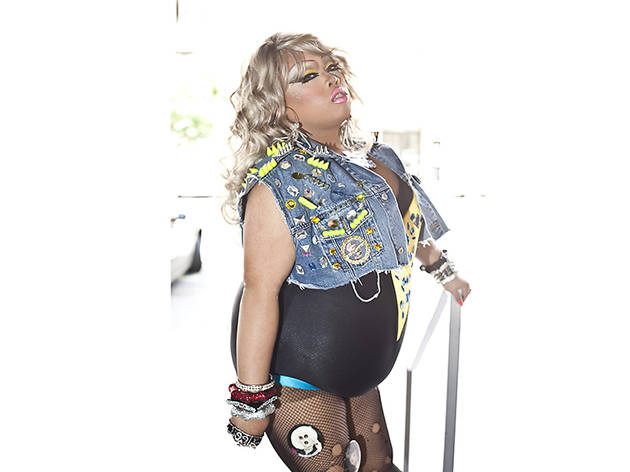 Photograph: Jolie Ruben
10. Jiggly Caliente, season four
While she's highly likable, Jiggly Caliente floundered in most challenges; she wasn't particularly adept at sewing, acting or comedy (at least not the intentional kind). Her death-defying splits and high-energy performances helped her survive two lip synchs before she was sent packing. Jiggly's stayed busy since Drag Race, though, most recently appearing (as a bored East Village wig vendor) in the season finale of Broad City.
Notable quote: "Jiggly is New York's plus-size Barbie. She's got swerve for your nerve, you can't take her!"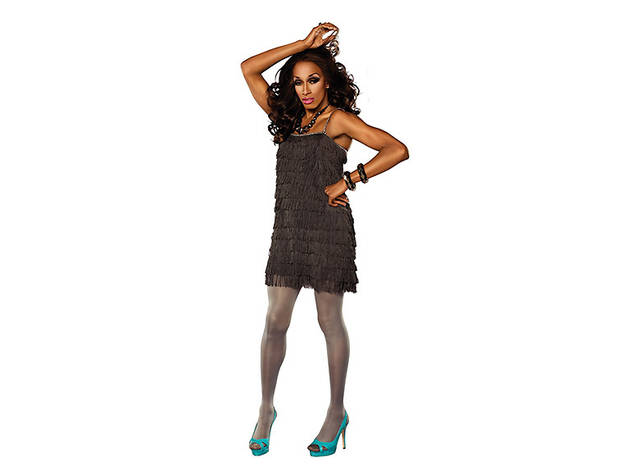 9. Sahara Davenport, season two
The drag sister of the current season's Kennedy Davenport had a sickening bod and always worked it, whether she was balancing on her head with legs wide above her during the stripping challenge or leaping off the stage mid-split as a ballerina bride during her lip synch against Morgan McMichaels. Sadly, she passed away in 2012, leaving behind her stricken boyfriend, Manila Luzon, but she is remembered fondly in the drag community for her bright spirit.
Notable quote: "Oh, my God, I am in a group with, like, Satan's Baby." (referring to Tyra)
Milan was never really a contender in a season that featured future superstars Latrice Royale, Willam and eventual winner Sharon Needles, but she sure was entertaining while she lasted. She defied the judges week after week with her barely there makeup and her lip-synch performances that involved dress rending and wig tossing, leaving her spent and nearly naked on the runway.
Notable quote: "This is called Drag Race, not Drag Walk."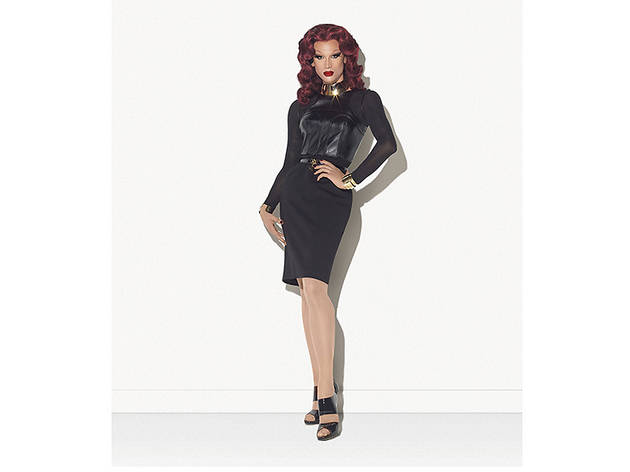 Photograph: Mathu Andersen
7. Miss Fame, season seven (current)
Beneath the flawless makeup and matinee-idol wigs, Miss Fame is a charming goofball with an endearing tendency to overtalk. She's not a natural performer, but she's taken the judges' critiques seriously, jumping outside of her glamour-puss comfort zone for comedy, acting and singing challenges. As the competition thins, Fame is less of a serious contender than she was just a few weeks ago, but she may still have some tricks up her high-fashion sleeves, and she's definitely in the running for this year's Miss Congeniality prize.
Notable quote: "I love chickens!"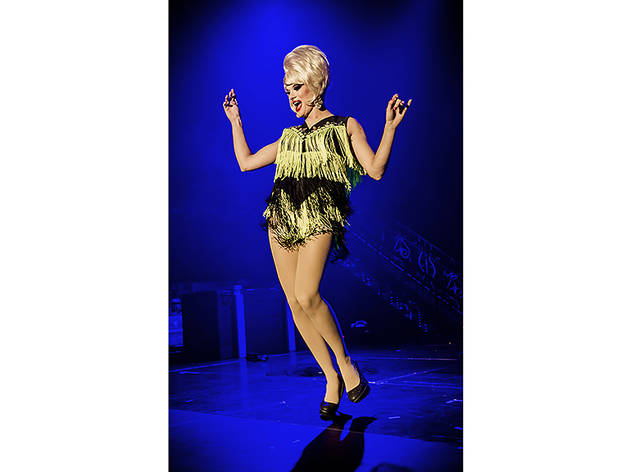 Photograph: Andy Keilen/Golden Voice
6. Ivy Winters, season five
One of the most gorgeous people to grace the show both in and out of drag, Ivy Winters was the queen of kind. She was a little—how do we say this nicely?—boring, but her flawless runway looks always made up for it. The costume designer and circus performer drew gasps from the judges when she stepped out on the runway as a magnificent butterfly on stilts.
Notable quote: "Miss Coco, you must be blind, because it looks like you're using Tang for your highlight."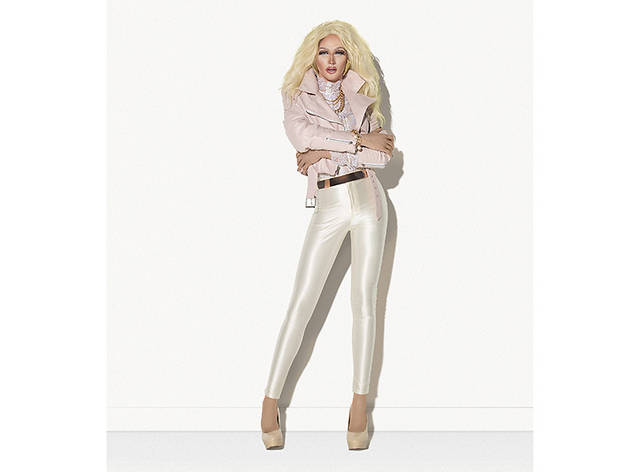 Photograph: Mathu Andersen
5. Pearl, season seven (current)
In this season's early episodes, Pearl flew under the radar before her unpleasant, too-cool attitude found her on the receiving end of some very tough love from Mother Ru. ("Wake up, Pearl!") She heard that wake-up call loud and clear, bouncing back with serious comic chops and dazzling runway creations. Drag Race loves a good redemption arc, and Pearl is this year's undisputed comeback queen.
Notable quote: "Gay people judging me—big surprise."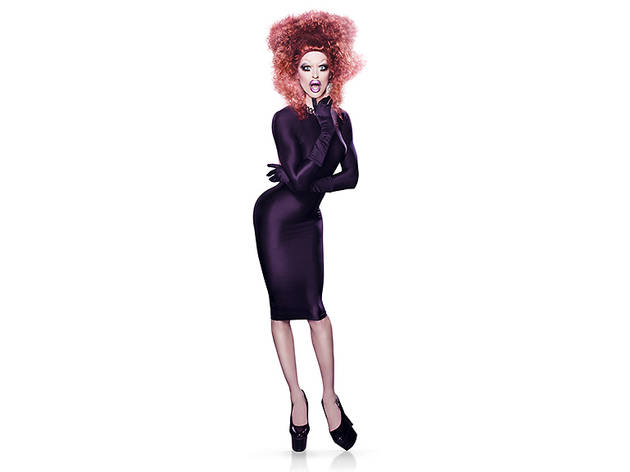 Photograph: Mathu Andersen
Her garish makeup and oddball persona made her a target for the mean girls in the workroom, but her unapologetic quirk (a Pinocchio nose! a beard! pants!) and sweet disposition earned Milk major fan-favorite status. The fact that she was one of the cutest out-of-drag contestants ever to appear on the show definitely didn't hurt.
Notable quote: "We're all just a bunch of clowns, aren't we?"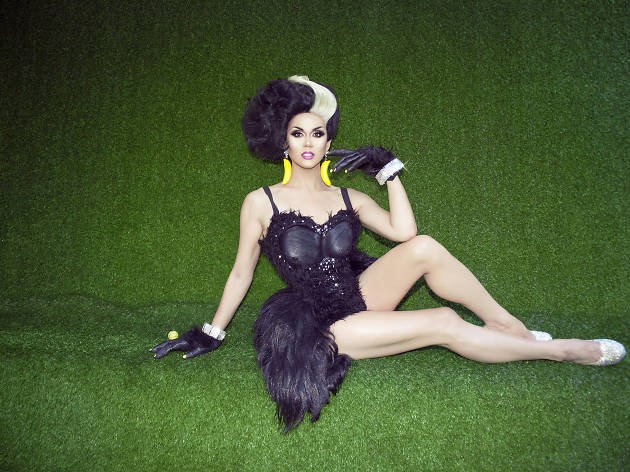 3. Manila Luzon, season three
Manila always had crazy eyes, in the best sort of way. She was hilarious yet stylish, dressing up as a chic pineapple or a somehow-sexy furry bumblebee (yellow is definitely her color). Her Imelda Marcos impression during Snatch Game may have been a bit niche, but she pulled off a hilariously unforgettable portrayal in the end. Her placing second behind Raja in season three is still hotly contested by some.
Notable quote: "Nobody could confuse me with Jujubee, because I had her killed."
Bow down to the ultimate comedy queen, with giant eyes to match her sense of humor. The only NYC queen who's taken the top prize on Drag Race knows exactly who she is from years of perfecting her craft, has no fear when it comes to following her performance instincts (or reading a bitch) and always draws the eyes in the room, even next to so-called beauty queens. Plus, she has a heart of gold. She wins it all!
Notable quote: "Not today, Satan."